« The World Has Officially Gone Mad
|
Main
|
The Morning Report 9/15/17 »
September 14, 2017
Gimmie an "O", Gimmie an "N", Gimmie a "T"! What's that spell?
Detective Sergeant Benjamin Button dived behind a desk as bullets ricocheted across the room. Crouching to return fire he muttered "I'm too young for this shit".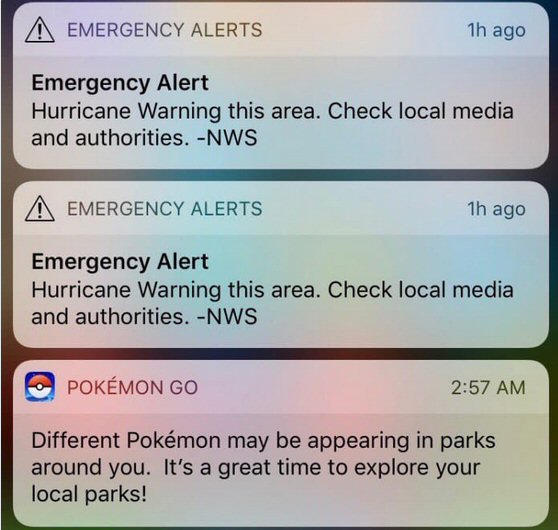 Pokemon Go is trying to kill people
Speaking Of Technology Trying to Kill People
Hackers could program sex robots to kill. I honestly just do not get this compulsion people have to hook everything up to the internet. Why does your refrigerator need to be online? "It tells me when I need milk". Really? It's that hard to just open it and look? South Park parodied Alexa last night with hilarious real life results. Here's an ad posing as an article about "bionic eyes". Now, as I age, my eyes are getting worse and worse, and this sounds like a fantastic idea to me. If they perfect the technology, I'll be all over it. But it also talks about having these lenses hooked up to the internet. WTF? Who on earth would hook their eyes up to the internet? I'm no Luddite, but it just seems insane to me. * See someone running down the street screaming * "What happened to him?" "Someone hacked his eyes, man". Crazy.

Everything Old is New Again

Pretty clever idea:
I'm not sure about the wet side being in and whether or not that would rot the fabric, but still, looks pretty cool.

Never Forget

The Real Heroes are Dead: A Love Story
This week was the 16th anniversary of 9/11. Here's a piece from The New Yorker from 2002. It's the story of Rick Rescorla, one of the true heroes of that awful day who was responsible for saving 2700 lives. Last seen on 10th floor of the south tower, heading up. "Rick, you have to evacuate!" "I will as soon as I make sure everyone else is out ". RIP
Honest Work, Done Well

One day, I hope to be as good at my job as these guys are at theirs:

Up Yours, Ta-Nehisi Coates

An Open Letter to Ta-Nehisi Coates
An absolutely brilliant refutation of the poison that the race pimps are selling from a gay black immigrant. This is long, but if you read only one link from this ONT, it should be this one. Booker T Washington had the number of the Coates, Jacksons, Sharptons, Tourés, et al over a hundred years ago: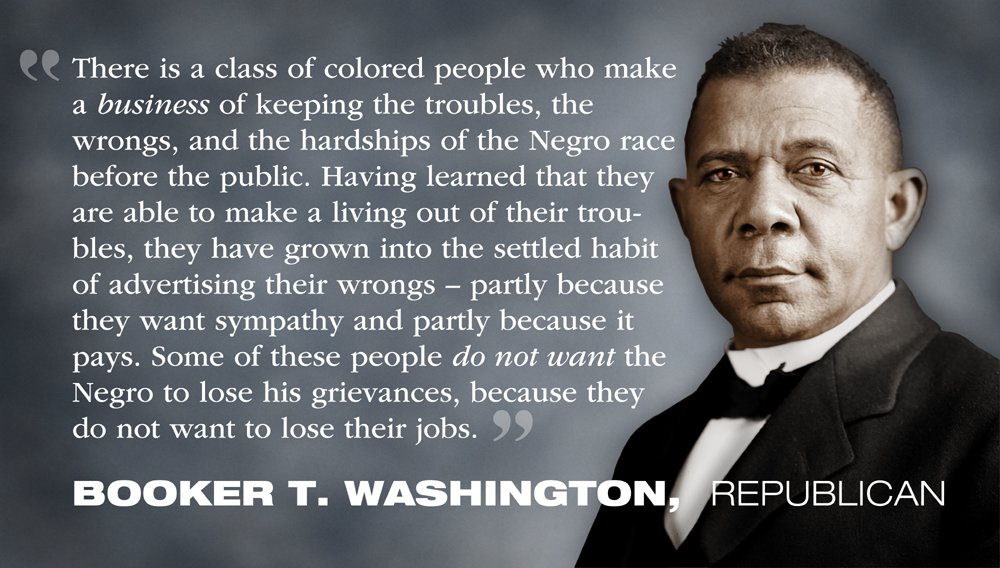 Awful Fantasy

This is a pretty damn funny twitter feed. It also appears that they managed to kickstart and produce a card game, if it's half as funny and smart as the feed it'll be a hoot. I'll let you know, I've ordered it.
Highlights:
Full disclosure: The joke from the teaser came from their feed.

Diamonds in the Rough

For those of you that don't know, 4-chan is an internet forum that is generally regarded as a pit, and general regard is pretty much right on the subject. Never the less, occasionally there are moments of beauty, even in this cesspool. Like this: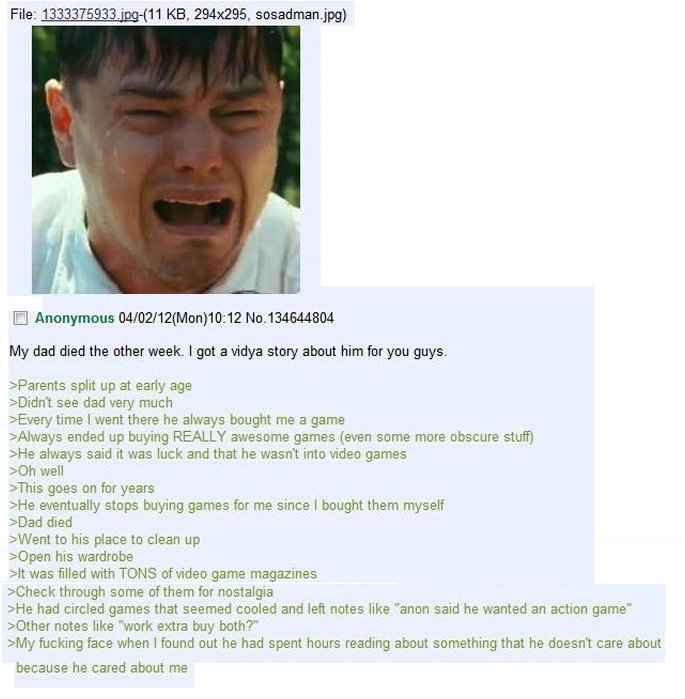 Tonight's ONT brought to you by bad ink: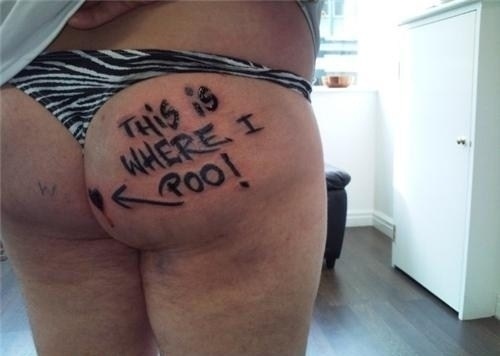 The Yahoo Group has a tattoo of an ewok on its....nevermind.

posted by WeirdDave at
10:05 PM
|
Access Comments