« Mid-Morning Open Thread
|
Main
|
Cast of New CBS Failed Show, Star Trek: Discovery, Takes Knee in Solidarity With NFL Crybullies »
September 26, 2017
The Morning Rant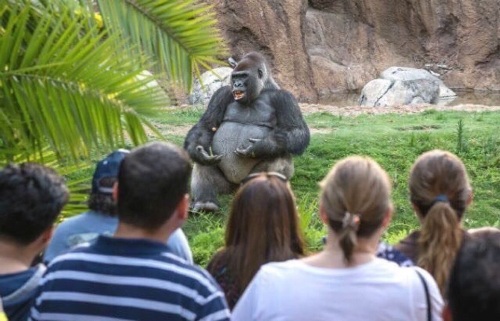 "Yesterday, some idiot on Twitter said he hoped kneeling would become the 'symbol of resistance' to PDT. Hmmm... So everywhere he goes, PDT would be confronted with people genuflecting before him, right? Apparently, the genius didn't think it through."

No, GP isn't making this up. Here is the brainiac himself with his awesome proposal: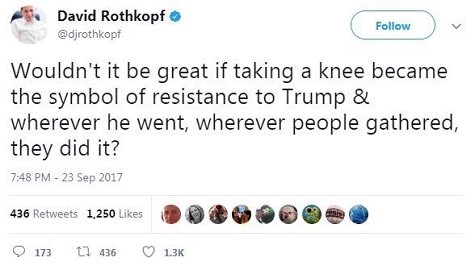 Dumbness rating: 1075 millikohns
Which part of "communist hellhole" does she not understand?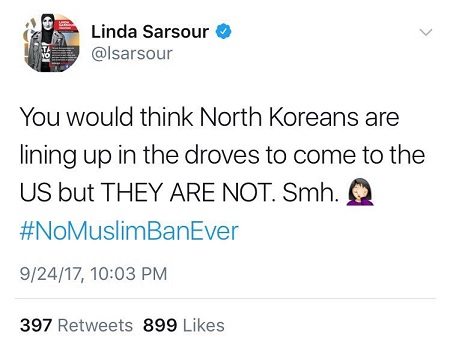 Dumbness Rating: 885 millikohns.
Oh FFS, not this again:
"Bill, I've got the people of Haiti on line 3. They sound pretty angry."

The good old days: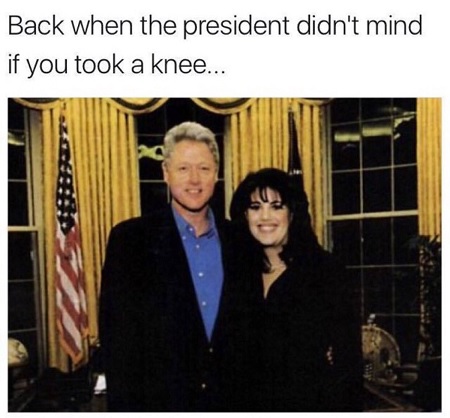 The Newspaper of Record Still Shilling For Communism:

This is kind of freaky:


posted by OregonMuse at
11:31 AM
|
Access Comments