« Labor Day Winding Down [KT]
|
Main
|
The Morning Report 9/5/17 »
September 04, 2017
Monday Overnight Open Thread (9/4/17) Labor Day Edition Summer's Gone Edition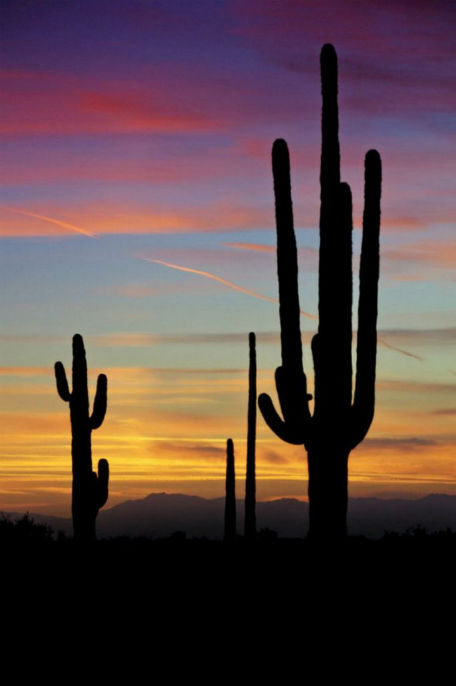 (Riding off into the sunset for another ONT)
*****
Quotes of The Day

Quote I

Opportunity is missed by most people because it is dressed in overalls and looks like work. Thomas A. Edison

Quote II

A person who won't read has no advantage over one who can't read.
Mark Twain

Quote III

The press is the enemy. Richard M. Nixon

Quote IV

There is nothing permanent except change. Heraclitus

Food for thought.
*****
You as a citizen of Country A travel to Country B. Country B puts you up in basic shelter with basic necessities because you do not want to return to Country A. Has Country A placed you into a concentration camp? The ONT's answer is F*CK NO. But......not according to Europeans.

What is the best way to shut down the debate on immigration? By heightening the language to levels impossible to be debated. That is what has been happening in the new -- and false -- trend of comparing the waves of migrants arriving in Europe to Jews during the Holocaust.

Recently, Franco Berardi, the Italian author of a play in Germany, "Auschwitz on the Beach", charged Europeans with setting up "concentration camps" on its territory. One line in the performance was, "Salt water has replaced Zyklon B" -- a reference to the poison gas used by the Nazis in World War II to exterminate Jews.
*****
My employer, your employer, what are they? Job providers or product/service providers? Some say F*ck Work.

Work means everything to us Americans. For centuries – since, say, 1650 – we've believed that it builds character (punctuality, initiative, honesty, self-discipline, and so forth). We've also believed that the market in labour, where we go to find work, has been relatively efficient in allocating opportunities and incomes. And we've believed that, even if it sucks, a job gives meaning, purpose and structure to our everyday lives – at any rate, we're pretty sure that it gets us out of bed, pays the bills, makes us feel responsible, and keeps us away from daytime TV.

These beliefs are no longer plausible. In fact, they've become ridiculous, because there's not enough work to go around, and what there is of it won't pay the bills – unless of course you've landed a job as a drug dealer or a Wall Street banker, becoming a gangster either way.
Of course, a pig living off the government teat. Funny how he teaches in NJ but lives in NY.

Perhaps he would be happier in The U.K.
One fifth of British children are raised in homes in which no adult works. Just under 900,000 people have been off sick for over a decade, claiming "sick benefits", week in, week out for ten years and counting.
Happy Labour Day from Mark Steyn.
*****
*****
The ONT Musical Interlude
*****
*****
What happens to the Afghan people who help US Soldiers? Some escape death and reach the U.S.A.

The Afghan translators who take on the role with the U.S. military often become targets of the Taliban, according to former U.S. Army Officer Matt Zeller. That makes extended wait times on visas potentially deadly.

Zeller is the founder of No One Left Behind, a veteran-run program that seeks to bring the translators to the United States. The organization helped Akhtari and his family move to the United States.
*****

Meet the man who doesn't need anyone to hold his beer. Yes, no one.
*****
Kurt Sclichter calls out the "Conservatives".

After two years of lectures about "principles" and "the Rule of law" by the establishment-loving hacks furious that normal Americans rejected them and elected Donald Trump, their performance last week demonstrated that their high-minded dedication to conservatism is all a fraud. It's not about "principles" or "the Rule of Law." It's only about holding on to power – theirs.
*****
Hillary Clinton is not POTUS! This website is not part of the 5 stages of grief.

Right after Trump took office, BuzzFeed News reporter Charlie Warzel described counter-programming on the right as "a parallel universe that operates as a mirror image of its mainstream counterpart with its own 'alternative facts,' audience, and interpretation of truth." A new website called Verrit is that nightmare coming full circle. While it may not have outlandish conspiracy theories or careless whoppers (though there's certainly plenty of that on the left, too), Verrit is counter-counter programming to the pro-Trump media: an enclave for liberal thoughts that is proudly and explicitly for "the 65.8 million" people who voted for Hillary Clinton in 2016. It's the blue MAGA hat of websites.
It's OK to laugh at these people, amirite?
*****

Well, this should work out well.

The head of a police union in Philadelphia called Black Lives Matter activists "a pack of rabid animals" during a "Back the Blue" rally, according to reports.

The rally, held last week, was in response to a protest Black Lives Matter activists held outside of the home of a cop who was identified in a fatal civilian shooting. Officer Ryan Pownall fatally shot David Jones in the back as he fled a during a traffic stop in June.

"When you go to work each day, you shouldn't have to worry that a pack of rabid animals will suddenly show up at your home and openly threaten your family," Fraternal Order of Police Lodge 5 President John McNesby said, according to WHYY.
*****
If you've been away over the long weekend a sad bit of news. Steely Dan's Walter Becker dead at age 67.
*****

Do you enjoy concerts? Probably not like this? Genius Award Winner.
*****

Wisconsin boy does good. Tonight's Feel Good Story of The Day.
*****

Tonight's ONT Has been brought to you by School.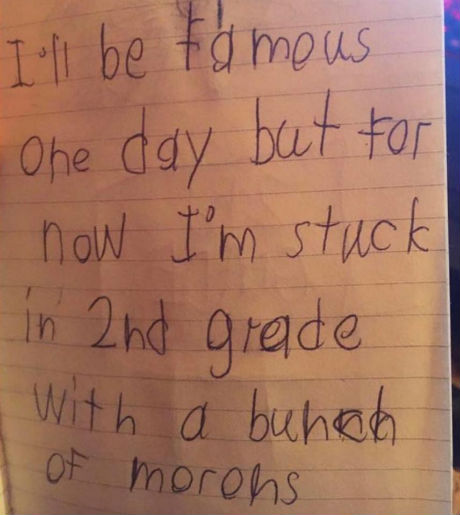 Notice: Posted with permission by AceCorp, LLC. You get the fries, we don't ask.
Commenter stats for week of 9/3/2017
Top 10 commenters:
1 [866 comments] 'Insomniac' [121.52 posts/day]
2 [713 comments] 'J.J. Sefton'
3 [410 comments] 'Grump928(C)'
4 [407 comments] 'Steve and Cold Bear'
5 [397 comments] 'Tammy al-Thor'
6 [371 comments] 'shibumi'
7 [333 comments] 'garrett'
8 [328 comments] 'Jane D'oh'
9 [327 comments] 'willow'
10 [321 comments] 'Village Idiot's Apprentice '
Top 10 sockpuppeteers:
1 [101 names] 'Steve and Cold Bear' [14.17 unique names/day]
2 [45 names] 'andycanuck'
3 [41 names] 'Under Fire'
4 [37 names] 'garrett'
5 [35 names] 'bicentennialguy'
6 [35 names] 'Duncanthrax'
7 [34 names] 'Grump928(C)'
8 [33 names] 'Insomniac'
9 [33 names] 'Cloyd Freud, Unemployed'
10 [32 names] 'Bertram Cabot, Jr.'

Brought to you by photo h/t Hank Curmudgeon

posted by Misanthropic Humanitarian at
10:03 PM
|
Access Comments