« Mid-Morning Art Thread
|
Main
|
The Morning Rant »
October 22, 2021
Alec Baldwin Kills One, Wounds Another By Discharging Prop Gun on Set of Film He's Producing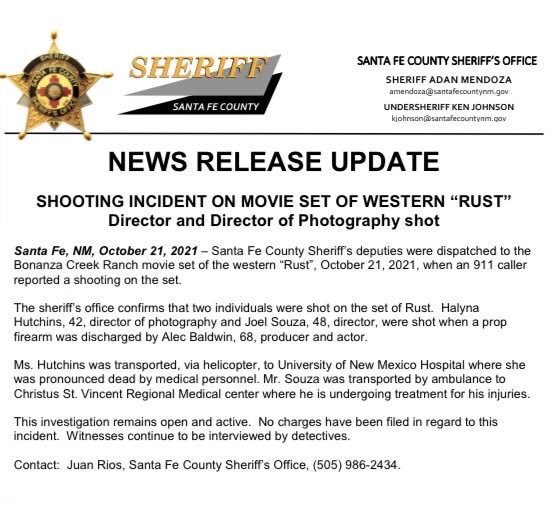 I would imagine -- I guess -- that these weren't intentional shootings, but negligent ones.
Given that Baldwin is both the shooter and the producer of the film who has ultimate legal responsibility for injuries on the set, he might be in some trouble.
We'll have to wait to see what the level of negligence is.
It is strange that he pointed and fired the gun at the director and the director of photography, rather than an actor.
It is strange that he shot both. It's really weird that he wasn't alerted to the fact that the gun was loaded when the first victim was shot.
Maybe it was a prop shotgun, and he was firing into the camera? That would explain it.
Nope... it's worse than that.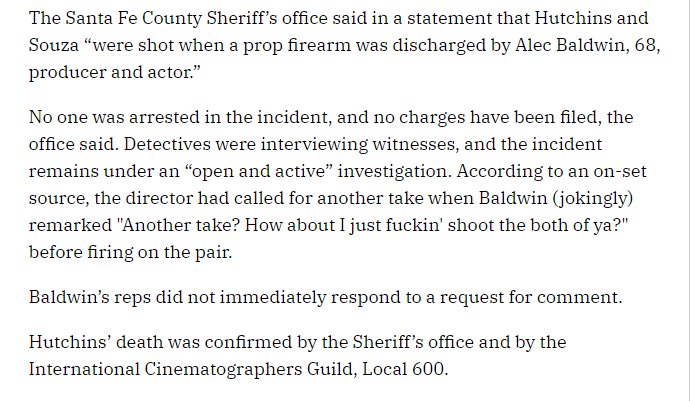 Fat old alcoholic stupid clown.
Q.E.D.:
28 I think I see the problem here.

The person at the top that was responsible to make sure only blanks were used is the Producer.

The person at the bottom responsible is to make sure a live round was not pointed at a live person was the actor.

Both those persons were Alec Baldwin.

Posted by: SH (Non-Expert Elite)
The Uninsurable Alec Baldwin is now uninsurable for purposes of film work, I hope.
Via Twitchy:
The Uninsurable Alec Baldwin will now dedicate his public ravings to the topic of gun safety, attacking others for his own crimes.

posted by Ace at
10:38 AM
|
Access Comments