« Open Thread
|
Main
|
Top Headline Comments 2-13-12 »
February 12, 2012
Overnight Open Thread (2-12-2012)
 Announcing The CPAC Red Carpet Blogger Awards
So here are the Red Carpet blogger awards announced at CPAC 2012. And our favorite lil' ewok was not forgotten. But I guess he's a bit shy and didn't want to toot his own horn.
Since the award consists mostly of a warm feeling and a mounted hunk of metallized plastic, it'd sure be nice if you hit the tip jar and gave him something to really cherish.
2012 CPAC Red Carpet Bloggers Awards

1. Top Humor Blog - Iowahawk Blog

3. Best News Blog:  The Right Scoop

4. Best Blog Links:  Instapundit

5. Best New Blog:  Naked DC

6. Best anti-Jihad Blog:  Atlas Shrugged

7. Best State-Level Blog:  The Shark Tank

8. Most Influential Blog:  Instapundit/Glenn Reynolds

9. Most Underrated Blog:  Legal Insurrection

10. Tea Party Blogger of the Year:  Gateway Pundit

11. Best Overall Blog: Hot Air
Most All of you probably are aware of Mr. Iowahawk (who has known to hang out on the ONT occasionally) and his masterful long-form satirical humor. But did you know that he also works in the under-140-characters short form category as well:

And that's how you become the top humor blog of the year.
Is 2012 Slipping Away From the GOP?
John Hinderaker of PowerLine is getting rather dispirited:
So, do I think the 2012 election is slipping away from conservatives, Republicans, and the American people? Yes, I do. This is a year in which it was incumbent on conservatives to pursue, soberly, the overriding goal of evicting Barack Obama from the White House. We didn't do that; in fact, it wouldn't be far off the mark to say that we made fools of ourselves by chasing one will o' the wisp after another. I fear that in November, we will pay the price.
Well I was never one of those who proclaimed a 'wet mop' could beat Obama when his polls were super-low, and I'm not depressed over his improved prospects now either. There's a lot of road to go down before the election and there's a lot of unpredictable events that can tip the race one way or another.  So stay focused and steady on.
Quote of the Day: Why It Sucks To Be A Conservative
It sucks to be the people who have to break the news that nothing is free. That sucks. For example, that's why healthcare is not a right. My right to free speech does not impose a cost on someone else; my right to healthcare would. Because healthcare is a commodity and someone would have to provide it. If healthcare were free I'd be a liberal, about healthcare anyway, but healthcare is not free, it costs money. And that sucks. It's much easier and nicer being the liberal promising you free things that actually cost money. It sucks to be the person telling you that nothing is free, but that's the truth.
In the Star Wars universe, Tattooine is the home planet of the Skywalker family, but it looks like Tunisia because that's where many of the exterior shots were filmed. In fact, Tatooine got its name from the town of Tataouine in Tunisia. A lot of the buildings and landscapes you know from the films look pretty much the same today, and many of them welcome tourists. This photo is of a fisherman's hut which was used as the home of an old hermit named Ben Kenobi.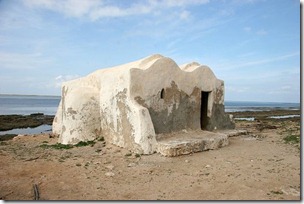 He Liesheng is so proud of his eagle-parenting that he posted a video of him making his 3-year old son work out in his underwear in 9 deg weather while in NYC.
The father himself revels in the name Eagle Dad. He said: 'Like an eagle, I push my child to the limit so he can learn how to fly.'
However, He Liesheng concedes that his techniques have strained his marriage, saying: 'His mother just wants him to be a normal boy but I want him to be exceptional.'
Bill Cosby Covers Sgt. Pepper's Lonely Hearts Club Band
This is so groovily awesome I may have to track down a copy.
Most Effective Movie Poster Ever?
I think it tells you everything you need to know about this movie.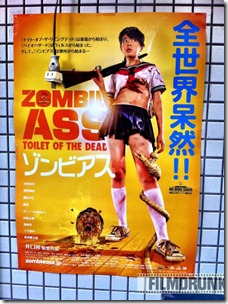 Weekly AoSHQ Commenter Standings
Top 10 commenters:
1 [426 comments] 'CoolCzech' [59.80 posts/day]
2 [405 comments] 'Vic'
3 [372 comments] 'AllenG (Dedicated Tenther) SMOD 2012'
4 [342 comments] 'Robert'
5 [339 comments] 'soothsayer'
6 [333 comments] 'ErikW'
7 [289 comments] 'Jane D'oh'
8 [270 comments] 'cthulhu'
9 [267 comments] 'kbdabear'
10 [264 comments] 'Y-not'
Top 10 sockpuppeteers:
1 [69 names] 'kbdabear' [9.69 unique names/day]
2 [49 names] 'Rick Santorum'
3 [44 names] 'Billy Bob, pseudo-intellectual'
4 [40 names] 'cherry'
5 [33 names] 'Soap MacTavish'
6 [27 names] 'al-Cicero, Tea Party Jihadist'
7 [26 names] '18-1'
8 [23 names] 'Jane D'oh'
9 [22 names] 'NC Ref'
10 [21 names] 'garrett'
The group. Yeah.
Where it's at - the Twitter
Tonight's post brought to you by the Lincoln C: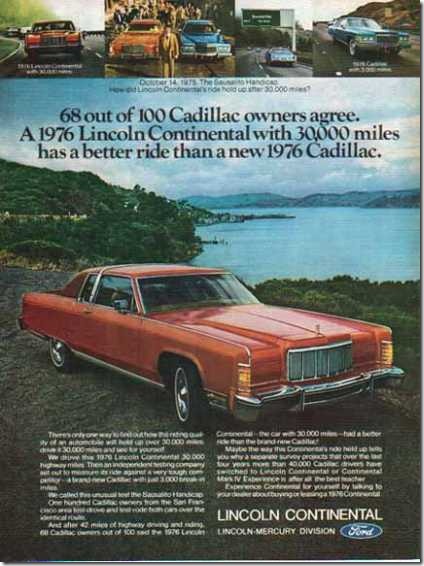 Notice: Posted by permission of AceCorp LLC. Please e-mail overnight open thread tips to maetenloch at gmail. Otherwise send tips to Ace.

posted by Maetenloch at
09:34 PM
|
Access Comments