Overnight Open Thread (7-27-2016)
—Maetenloch
Quote of the Day I - Tanned, Rested and Ready Edition
If you divided Richard Nixon into two and imbued each of the Redux Nixons with one part of the 37th president's ugliest features, you might get an election something like 2016.

-- Sonny Bunch
Oh, and let's return to the fact that Bill needed to humanize Hillary Clinton. The woman has been in public life for three decades and the highest best use of her former president husband is to spend an entire convention speech trying to convince voters that she's human.

-- Jonah Goldberg
The next decade will show how successful the Russians are with post-Soviet designs, but the last decade of the Soviet Union did produce some solid aircraft that are lending themselves well to modernization.

We'll see what the Russians can do with a soft economy head wind, but watch closely - the Russians are never as weak or as strong as they seem.

-- CDR Salamander
I don't even know what "Expanded Universe" is.

-- Steven Den Beste referring to this comic
Actress Amber Tamblyn Has a Lot to Learn About Trans Women's Reproductive Rights
When asked if trans women are "being denied their reproductive rights" Pressley was stumped.

"You got me on that one."

Tamblyn chimed in, arguing that the reproductive rights of trans women are at the forefront of the conversation at Planned Parenthood, where the Grudge 2 star sits on the board of directors.

"I wouldn't know any statistics on that but I would say that goes again with the same notion of community, and fighting for everyone together," Tamblyn said. "That for me as a heterosexual white woman to talk about reproductive rights and sit on the board of directors for Planned Parenthood, I have to not just talk about my people. I have to talk about everybody. And that's a huge thing, and that's a major part of the discussion."

Tamblyn admitted she has a lot to learn about whether biological men are being denied abortions.
And here is Muggeridge's Law in video form.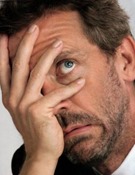 Continue reading