Saturday Afternoon Chess/Open Thread 05-28-2016 [OregonMuse]
—Open Blogger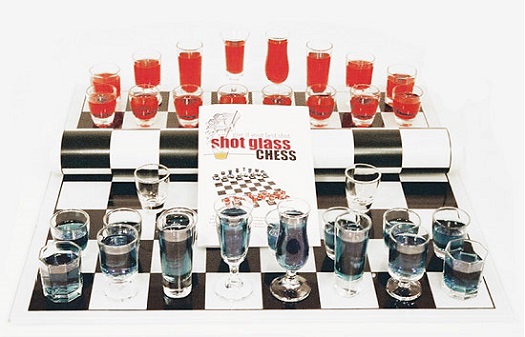 Hillary! Clinton's Chess Set? *hic*
Good afternoon morons and moronettes, and welcome to the Saturday Afternoon Chess/Open Thread, the only AoSHQ thread with content specifically for all of us chess nerds who pay homage in the temple of Caïssa, goddess of doubled pawns and fianchettoed bishops. And, for those of you who aren't nerdly enough for chess, you can use this thread to talk about checkers, or politics, or whatever you wish, only please try to keep it civil. Nobody wants to get into a Gaulish fish fight on a Saturday afternoon.

Today's pic is of a chess set you can actually purchase (or at least you could before the business closed). The rules for this game are the usual except for the addition of one, which boils down to: capture a piece, do a shot. I've never played this variant of chess before, but I'd guess that the endgames must be, ah, "interesting."

White Wins Material
This is one for you noobs, an exercise in situational awareness. Look at this position: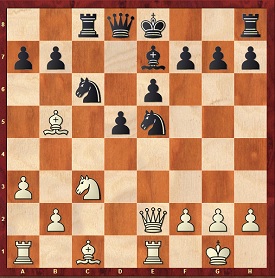 FEN: [2rqk2r/pp2bppp/2n1p3/1B1pn3/8/P1N5/1P2QPPP/R1B1R1K1 w k - 0 14]

After looking at this for a bit, you should be able to say "oh look, White wins material, like, right now." How does he do this? Highlight the blank line just below this sentence if you need a hint:
The knight on c6 is pinned
Did you like that one? OK, good, here's one that's a bit more difficult: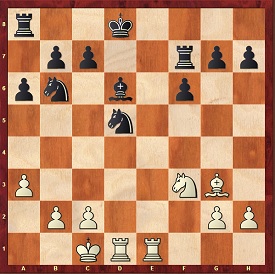 FEN: [r2k4/1pp2rpp/pn1b1p2/3n4/8/P4NB1/1PP3PP/2KRR3 w - - 0 1]

Again, White can win some material. How? Highlight the blank line just below this sentence if you need a hint:
White needs to force a Black piece to move so he can put pressure on another.
Continue reading