« Obama's New Budget Keeps On Supportin' Green Energy Boondoggles, But Not a Penny for the DC Voucher Program
|
Main
|
Top Headline Comments 2-Valentine's-12 »
February 13, 2012
Overnight Open Thread (2-13-2012)
Time To Sell Your Amazon Stock
Because the Mistress of Disaster, Jamie Gorelick,  has found a new cronyist perch target and this time it's Amazon:

So if you liked her work creating the pre-Patriot Act "firewall", her conflict-of-interest at 9/11 Commission, her pre-crash career at Fannie Mae, her defense of Duke University during the 2006 Duke lacrosse case and her recent work protecting BP after the spill, well then you're gonna love her new gig at Amazon.
Time to short AMZN I guess. I don't quite see how she's going to run it into the ground but at this point I've come to respect her DOOMy powers.
And many thanks to Doug Ross who keeps track of the M of D so we don't have to.
OMFG the economy is now so bad that young people are being forced to <shudder> take jobs they don't like "just to pay the bills". This injustice must end. It's time to #occupy the hiring offices and make them give out jobs that are fun and entertaining!!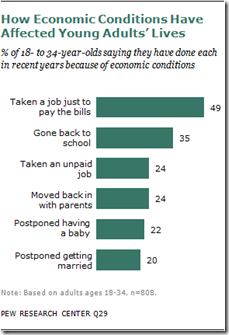 So there's an article in the Atlantic discussing the possibility that the protozoan parasite, toxoplasmosis gondii,  in cats may be literally making humans crazy.
Flegr was especially surprised to learn, though, that the protozoan appeared to cause many sex-specific changes in personality. Compared with uninfected men, males who had the parasite were more introverted, suspicious, oblivious to other people's opinions of them, and inclined to disregard rules. Infected women, on the other hand, presented in exactly the opposite way: they were more outgoing, trusting, image-conscious, and rule-abiding than uninfected women.
On the other hand Scott at AMCGLTD points out that toxoplasmosis is pretty much only found in outdoor cats and only for short periods of time and that the infection rate among humans (~15%) is relatively low.
Now this doesn't rule out possible effects of toxoplasmosis on humans but it's very unlikely to be a General Theory of teh Crazy. I'm going to wait until some double-blind studies have been done before I give it much concern. And I am saying this of my own free treat-giving-human free will and totally not because my kitteh's midichlorians are controlling my brain.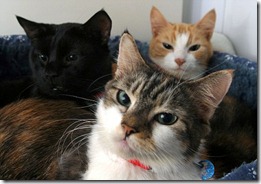 NRA Lifetime Membership For Just $300
So the NRA has a special deal going on where you can buy a lifetime membership for just $300. The only catch is that you have to be sponsored by a current lifetime membership. Anybody want to throw ole Maetty (or other worthy morons) a bone here?
[Update - Andy] I'm an NRA Life Member. If anyone wants to take advantage of this, Tweet me at @AndyM1911 or email andy dot moron at yahoo dot com.
From Italy: The Latest in Cruise Shoes
As attractive on the promenade deck as they are in the Aegean.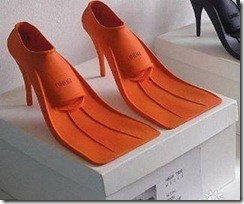 When The Florist Is Closed: Duct-Tape Roses
So you done effed up and forgot to buy flowers before tomorrow? Well let your desperation be your inspiration. And get out the duct tape.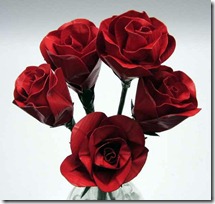 Yes they can. And do. Especially if you haven't the world's biggest melons and are drunk:
A 32-year-old model who held the record for the world's largest implants has walked away from a car crash after her breasts acted as an airbag.

Sheyla Hershey, who has 38KKK breasts, was driving home near Houston, Texas, after a Super Bowl party on Sunday when she crashed into a tree.

The mother was charged with drunk-driving after the incident and allegedly was not wearing a seatbelt when she lost control of her Ford Mustang.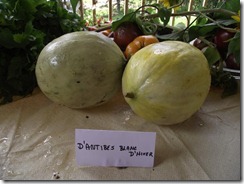 The Yahoo AoSHQ group. Bla bla bla.
And don't forget about the Job Bank.
And my twitter thingy.
Tonight's post brought to you by Kevin and his operator: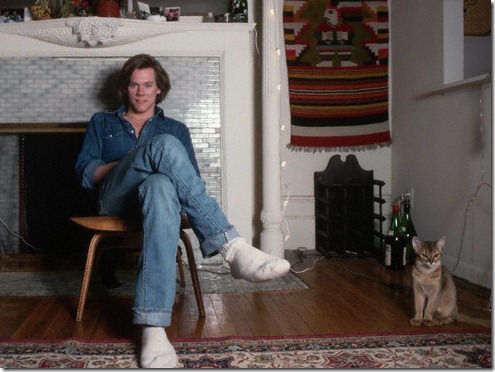 Notice: Posted by permission of AceCorp LLC. Please e-mail overnight open thread tips to maetenloch at gmail. Otherwise send tips to Ace.

posted by Maetenloch at
10:10 PM
|
Access Comments