« George Lucas, Revisionist: Actually, Han Never Shot First; This Was All Your Misunderstanding And Imagination From The Start
|
Main
|
Top Headline Comments 2-10-12 »
February 09, 2012
Overnight Open Thread (2-9-2012)
Forget The Tiger Mom - Here Comes the Escargot Mom
Or as Pamela Druckerman declares: Why French Parents Are Superior
After a few more harrowing restaurant visits, I started noticing that the French families around us didn't look like they were sharing our mealtime agony. Weirdly, they looked like they were on vacation. French toddlers were sitting contentedly in their high chairs, waiting for their food, or eating fish and even vegetables. There was no shrieking or whining. And there was no debris around their tables.

...Soon it became clear to me that quietly and en masse, French parents were achieving outcomes that created a whole different atmosphere for family life.
And what's so different about the French style? Well for one according to Druckerman the adults are clearly in charge:
They assume that even good parents aren't at the constant service of their children, and that there is no need to feel guilty about this. "For me, the evenings are for the parents," one Parisian mother told me. "My daughter can be with us if she wants, but it's adult time." French parents want their kids to be stimulated, but not all the time. While some American toddlers are getting Mandarin tutors and preliteracy training, French kids are-by design-toddling around by themselves.
And Dr. Mischel, a professor of psychology famous for the 'marshmallow test', contrasts this with his own experience with an American family:
He and his wife had befriended an American couple and decided to spend a weekend away with them in Santa Barbara. It was the first time they'd met each other's kids, who ranged in age from about 7 to 15. Years later, they still remember how the American kids frequently interrupted the adults in midsentence. And there were no fixed mealtimes; the American kids just went to the refrigerator and took food whenever they wanted. To the French couple, it seemed like the American kids were in charge.

"What struck us, and bothered us, was that the parents never said 'no,' " the husband said.
Well I'm normally skeptical of these kind of articles but... and as much as this pains me to say - and boy does it! - the French may be on to something here.
During my own childhood I remember my own parents treating my sister and I with a certain amount of studied indifference - probably due to the times plus their own youth and inexperience. Now they weren't un-concerned or ever neglected or deprived us of anything important. But it was also clear that while they loved us very much we were also not the center of the household.
If they were busy with grownup stuff or it wasn't mealtime yet - well we were going to have to just wait and deal. So we got very good at entertaining ourselves and learned how to go without adult supervision for long periods of time. Which ultimately were good qualities for us to have.
[And now I hate myself 7% more for saying something positive about the French. Maybe I'll go have some freedom fries to get the bad taste out of my mouth.]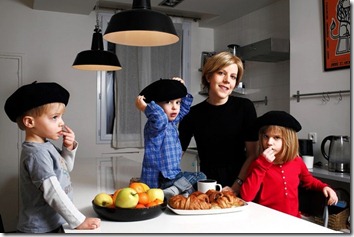 US Navy About To Test Railgun Prototype
Unlike weapons that rely on explosive chemical propellants such as gunpowder to launch a projectile, electromagnetic railguns accelerate a conductive projectile along metal rails using a magnetic field powered by electricity. While the muzzle velocity of gunpowder-propelled projectiles is generally limited to around 4,000 ft per second (2,727 mph/4,389 km/h), the U.S. Navy says its railgun will be capable of launching projectiles at velocities of 4,500 to 5,600 mph (7,242 - 9,012 km/h).

This kind of speed translates to greatly extended range. Navy planners are initially targeting a 50 to 100-nautical mile (57 to 115 mile/92 to 185 km) range, with a planned expansion up to 220 nautical miles (253 mile/407 km).
Well the Navy has been including huge electric  power power plants in new ship designs for a while so they'll be ready for the railguns when they finally do arrive.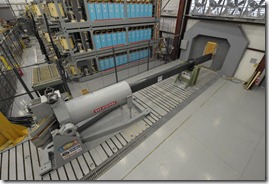 Dressing Psychologists as Wizards in Court
Back in 1995, New Mexico state senator Duncan Scott introduced a legislative amendment requiring that:
When a psychologist or psychiatrist testifies during a defendant's competency hearing, the psychologist or psychiatrist shall wear a cone-shaped hat that is not less than two feet tall. The surface of the hat shall be imprinted with stars and lightning bolts. Additionally, a psychologist or psychiatrist shall be required to don a white beard that is not less than 18 inches in length, and shall punctuate crucial elements of his testimony by stabbing the air with a wand. Whenever a psychologist or psychiatrist provides expert testimony regarding a defendant's competency, the bailiff shall contemporaneously dim the courtroom lights and administer two strikes to a Chinese gong.
Sadly this amendment never made it into the final bill. Which is a shame because I think we could use more gongs in the courtroom.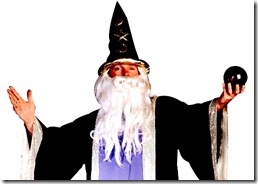 "Shall We All Commit Suicide?"
Guess who said this back in 1924: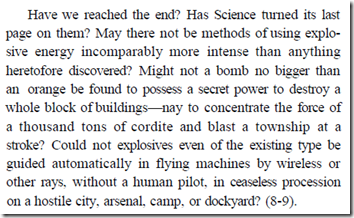 And many, many of them seem to revolve around boats and rural places. So here's my big idea: Mississippi River Boat Strip Club Casino Cops.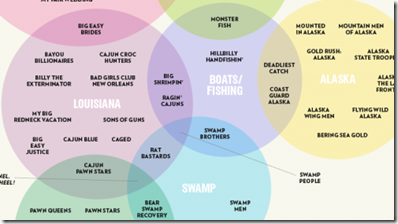 What Internet Trolls Are Like in Real Life
Here a BBC reporter tracks down and confronts Nimrod Severn, an internet troll who loves to leave obscene messages on Facebook memorial pages. And unshockingly it turns out he's just an asshole and a loser.
The 6 Most Amusing Kinds Of Porn (NSFW-ish)
You'll laugh, you'll cry, you'll be disturbed and ask why God why????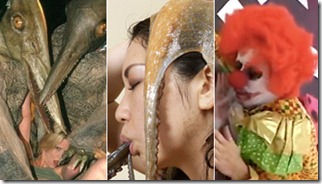 The Yahoo AoSHQ group. Bla bla bla. And don't forget about the Job Bank.
And my twitter thang.
Tonight's post brought to you by the legacy of Ritchie: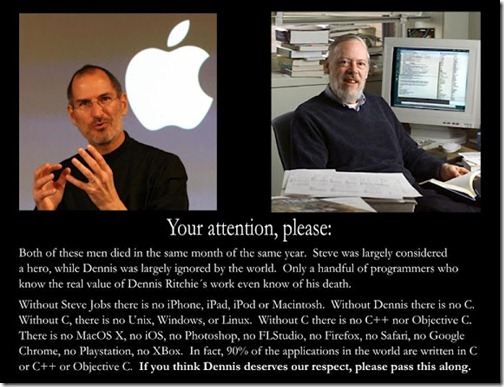 Notice: Posted by permission of AceCorp LLC. Please e-mail overnight open thread tips to maetenloch at gmail. Otherwise send tips to Ace.

posted by Maetenloch at
10:23 PM
|
Access Comments