« Apple, Tree: Oliver Stone's Son Converts to Islam
|
Main
|
Top Headline Comments 2-15-12 »
February 14, 2012
Overnight Open Thread (2-14-2012)
Thanks to today's blog excitement tonight's ONT contain 29% fewer words.
Well we're still dealing with the DMCA which is primarily abused by businesses but most people lack the resources to fight back:
A study from Google indicated that 57% of all the claims it received were abuse by targeting a competing business, while 37% were simply not valid copyright claims. Dealing with these claims costs businesses working time and money, of course - probably more so than the infringing copyright would have cost the claimant anyway.
And then there's SOPA which despite its widespread unpopularity is merely on hold.
So basically the state of copyright protection vs. user rights is pretty much this: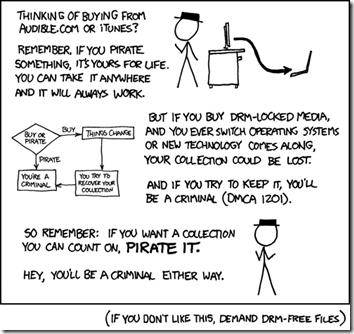 And thanks to the Copyright Protection Act and further proposed laws it's unlikely that any work created after 1925 will ever be in the public domain.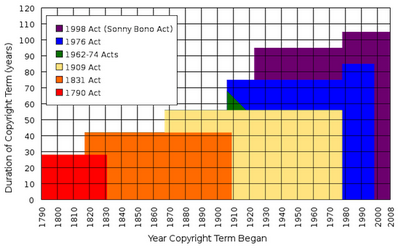 So expect all the current online copyright issues to only get worse as the years go by.
General Government Debt as Percent of GDP by Country
Well we're still better off than Greece and certain African hellholes. So we got that going for us.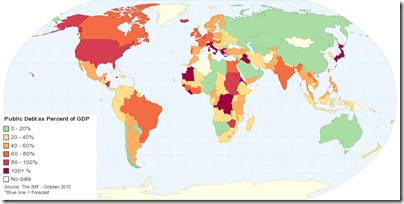 Iowa-Hating U of I Professor Hiding Out, Shocked by Iowans' Reactions
And no doubt afraid of Iowahawk's sharp wit and the tiny club-fists of the Hawkeye hordes. It turns out that he had to really work hard to sell his Iowans in the Mist article:
"The story is going viral, so who knows where it'll stop. ... Ironically, I submitted this piece to AT LEAST 40 places before the Atlantic bit," Bloom wrote in an email to fellow UI professor Mark Blumberg. "I even agreed to cut it from 7,500 to 600 words for politico.com and after I did, they rejected it. Ha!"

In the article, Bloom described Iowa's Mississippi River towns as some of the scuzziest cities he's ever been to, and he depicted Iowa's rural residents as meth heads and "wasteoids" waiting to die.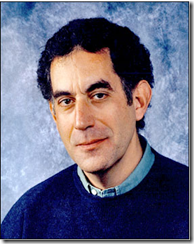 Forever Alone on Valentine's Day?
Well don't be too down - it could be a lot, lot worse. Plus you've got all your imaginary internet frenemies to play with here.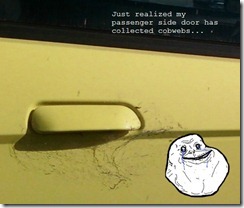 11 Months Later: Japan Then and Now
Some pretty amazing then and now photos of tsunami-damaged areas in Japan. You can tell a lot by whether a culture picks up trash and debris or just lets it sit around until covered up by natural forces.

The Japan All-National Hole Digging Contest
Back when I was digging like a mole-man in our backyard little did my mother realize that I was just training for the Show:
Over a thousand people gathered on the outskirts of Tokyo, shovels and ladders in hand. Their goal: to dig their way to victory in the Japan All-National Hole Digging Competition, and claim the coveted Golden Shovel. The annual contest, now in its 12th year, drew 259 teams from around the country at the weekend to test their hole-digging prowess and claim awards for the deepest hole, the most creative hole and the most original costume worn during the digging.
Island Scandis So Inbred They Need a Website to Avoid Incest
Damn icebacks just can't keep themselves away from lutefisk and cousin-luvin':
Íslendingabók - meaning "book of Icelanders"-is an online incest avoidance search engine. Plug in your name and that of a potential mate, and the site searches a genealogical database to see how closely you're related. It's likely that you'll have some overlap many generations back-in which case you're probably safe from mutant children. But if you share great-grandparents, you might want to reconsider your Nordic hookup.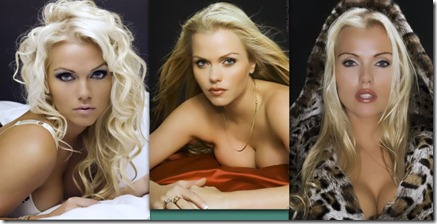 The Yahoo AoSHQ group. You know the way.
The Twitter - it's got electrolytes.
Tonight's post brought to you by John Wayne's passport: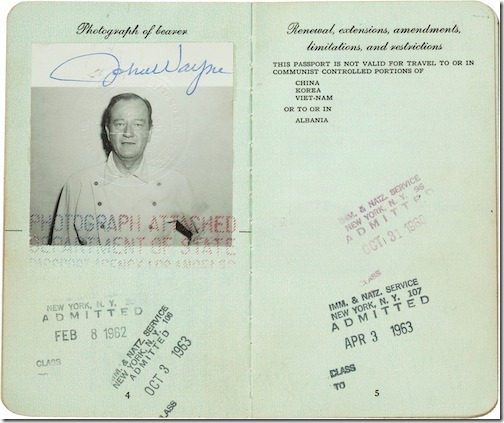 Notice: Posted by permission of AceCorp LLC. Please e-mail overnight open thread tips to maetenloch at gmail. Otherwise send tips to Ace.

posted by Maetenloch at
09:39 PM
|
Access Comments