« Noted Nobel Peace Prize Recipient Considering Embarking On Unilateral War With Yet Another Sovereign Nation
|
Main
|
Top Headline Comments 2-9-12 »
February 08, 2012
Overnight Open Thread (Feb 8, 2012)
So just how close to being in the dreaded 1% are you?
Well the New York Times helpfully provides an interactive map that lets you find out exactly what percent you're in. Just enter your household income and it shows how you compare at the national, state and local level.
And nationally you have to make over $383K to be guaranteed to be in the evil 1%, but in say Alabama you need a lot less. So you better check your income against your local area because you might be a neighborhood class enemy and not even know it. And that usually leads to awkwardness at the local workers council potlucks.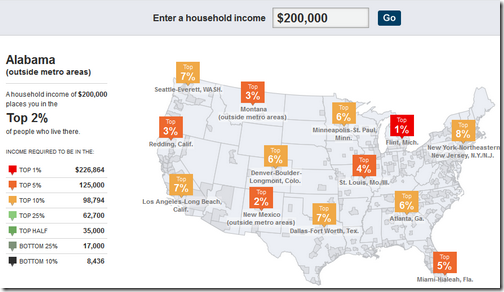 A List of Medieval Occupations
Back in the old days you actually had a lot more options than simply serf, senior serf, and head serf:
silk-snatcher - one who steals bonnets

master of the revels - official in charge of court entertainment, and later of the theaters

corsetier - maker of corsets and other undergarments

vaginarius - scabbard-maker

link boy - boy who will carry a torch to guide people through the night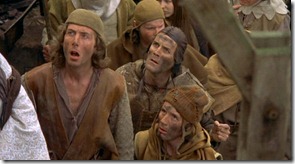 Reagan and Life Imitating the Movies
Okay maybe this is common knowledge but this is the first time I've heard about this odd connection between Reagan and the Secret Service agent who saved his life on March 30, 1981:
The man in the white raincoat is Secret Service agent Jerry Parr; after the shooting, it was Parr who pushed Reagan into a limousine, noticed he was bleeding, and directed the driver to take them to a hospital, probably saving Reagan's life.

Parr had been inspired to pursue his career by the 1939 film The Code of the Secret Service, in which dashing agent "Brass" Bancroft survives a shooting in Mexico. Bancroft was played by a 28-year-old Ronald Reagan.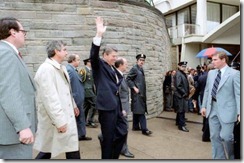 There is a kitteh here I swear.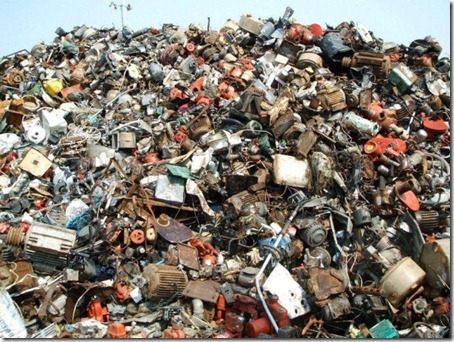 Tucked away for decades in a cabinet in Thomas Edison's laboratory, just behind the cot in which the great inventor napped, a trove of wax cylinder phonograph records has been brought back to life after more than a century of silence.

The cylinders, from 1889 and 1890, include the only known recording of the voice of the powerful chancellor Otto von Bismarck. Two preserve the voice of Helmuth von Moltke, a venerable German military strategist, reciting lines from Shakespeare and from Goethe's "Faust" into a phonograph horn.
Moltke was born in 1800 which very likely makes him the first-born human to ever be recorded.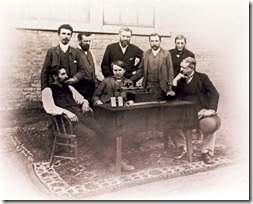 Just don't be caught laughing at these or you'll pay.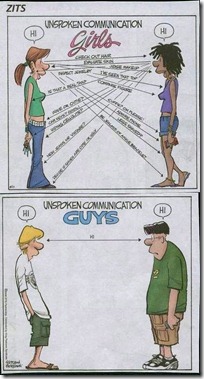 Tonight's post brought to you by Earth's reviews: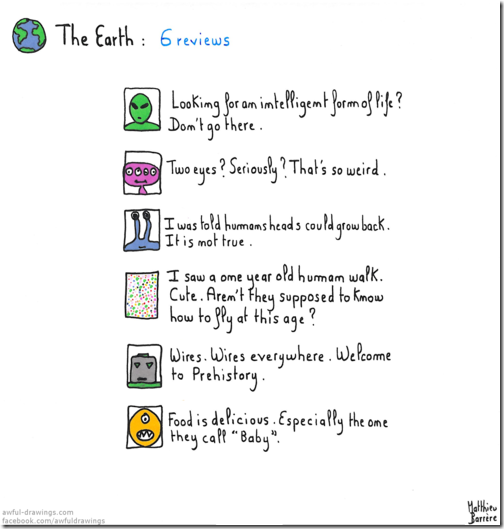 Notice: Posted by permission of AceCorp LLC. Please e-mail overnight open thread tips to maetenloch at gmail. Otherwise send tips to Ace.

posted by Maetenloch at
10:00 PM
|
Access Comments