« Quarantine Cafe: Bunnies and Beavers
|
Main
|
The Morning Report - 11/19/20 »
November 18, 2020
Wednesday Overnight Open Thread (11/18/20)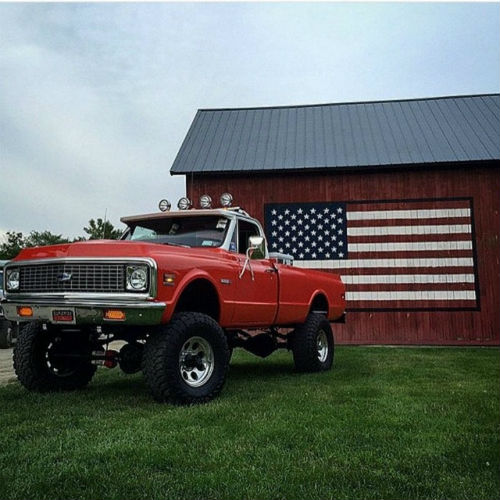 ****
The Quotes of The Day

Quote I

"I was just out trying to do my job. This is something that you just don't want to have happen to you," Chilltech electrician and refrigeration engineer Tom Clancey

Quote II

"My prediction would be that over 50% of business travel and over 30% of days in the office will go away," Bill Gates

Quote III

God forbid the mayor announces another shutdown now. I think we would all march to our graveyards, business-wise." Philippe Massoud, the chef at Lebanese restaurant Ilili in Manhattan.

Quote IV

"It's been broken on purpose. And there's three reasons we have a problem today. Number one is ballot harvesting. Number two, it's the mail-in ballots. And number three, it's kind of the traditional voter fraud." Craig Huey

Quote V

It is time to fact-check the fact-checkers. I'm going to put these suckers through discovery and figure out what the relationship is that they have with Facebook." Candace Owens
***

Who died and made this guy King?
***

Schadenboner Deluxe. Is it time to seek medical attention?

The word "struggling," doesn't seem to be strong enough to describe what has happened to the ratings for NBC's Sunday Night Football and ESPN's Monday Night Football.

Sunday Night Football's Patriots-Ravens game last weekend was down a whopping 31 percent over last year's Week 10 game become the season's least-watched Sunday game, according to Sports Media Watch.
***

It looks like Granny isn't leaving much of an inheritance.

Kerstin Tristan, a 55-year-old woman from Leipzig, in Germany, reportedly spent around $35,000 over the last five years covering almost her entire body with colorful tattoos.

It all started in 2015, when Kerstin, who worked as a taxi driver for most of her life, decided to get her very first tattoo, to add a bit of color to her life. That very first piece of body art started what some would go as far as calling an obsession, as Tristan went from one tattoo on her arm to a colorful body suit in just five years. The German woman apparently spent a whopping 30,000 euros ($35,000) on her ink so far, and doesn't plant to stop anytime soon.
***

The circle of life includes death. The numbers don't add up to kill the economy and to injure countless people financially and emotionally. 11,698,280 cases of Covid-19 with 250,029 deaths.
***

I don't know much about Gina Carano, but I seem to like her.

Cancel Culture is Going After Gina Carano for Election Fraud and Anti-Mask Tweets

Everyone knows you must do everything by the rules of cancel culture or have them turn on you. Gina Carano found this out after her election fraud and anti-mask tweets were discovered.
***
CDC holiday guidelines tell Americans not to sing, listen to loud music or drink ALCOHOL to prevent the spread of COVID-19
***

I wonder what possessed PBS to air these two Peanuts specials?

Peanuts specials A Charlie Brown Thanksgiving and A Charlie Brown Christmas, which left their longtime home at ABC for Apple, will return to traditional TV for some special airings this holiday season.

In addition to streaming on their new home Apple TV+, A Charlie Brown Thanksgiving and A Charlie Brown Christmas will air ad free on PBS and PBS Kids on Sunday, Nov. 22 and Sunday, Dec. 13, respectively, at 7:30 pm local time/6:30 pm CT (check local listings).
***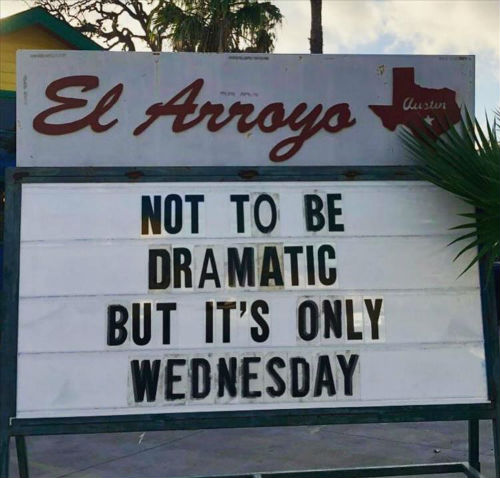 ***
If you wear a worthless mask and suffer from foggy glasses: This might help. The ONT Is Always Looking Out For You TM

The best ways to stop a mask from fogging up your glasses, ranked
Solve that fogging problem once and for all.
***

The de Blasio administration could f*ck up a one horse parade.

'2020' the only way to explain horrific Rockefeller Center Christmas tree: 'What is this, a joke?'


With little more than a month to go in 2020, many Americans are only too happy to see the year pass.

While there are still pending legal challenges from President Trump's campaign, a year that went south early on when the Chinese plague came calling seemed to reach its low point when a complicit media rushed to call the 2020 election in favor of their guy, Joe Biden — who may or may not be in the early stages of senility.
***
The ONT Musical Interlude
On this day: 18 Nov 1972
Singer, songwriter Danny Whitten died of a drug overdose aged 29. He was a member of Neil Young's Crazy Horse and writer of 'I Don't Wanna Talk About It', covered by Rod Stewart, Rita Coolidge and Everything But The Girl. The Neil Young song 'The Needle and the Damage Done' was written about Whitten's heroin use (before he died of an overdose). via thisdayinmusic.com
On this day: 18 Nov 2017
Australian musician and songwriter Malcolm Young died age 64. Young was best known as a co-founder, rhythm guitarist, backing vocalist and songwriter for AC/DC. Except for a brief absence in 1988, he was with the band from its November 1973 beginning until retiring permanently in 2014. Young was born in 1953 in Glasgow before his family emigrated to Australia when he was 10. His family confirmed he was suffering from dementia in 2014. via thisdayinmusic.com
***

Of course a Florida man is tonight's Genius Award Winner.

Why did this Florida man have a light pole strapped to his car
***
Opening her check book, Dolly Parton is Tonight's Feel Good Story of The Day

Dolly Parton says she's feeling honored to have contributed money to research that has led to one of the most encouraging COVID-19 vaccines, so far.

In April 2020, the superstar shared on Instagram that she was donating $1 million to Nashville's Vanderbilt University Medical Center.
***
Tonight's ONT has been brought to you by Pucker Factor, the Cure for Acrophobia.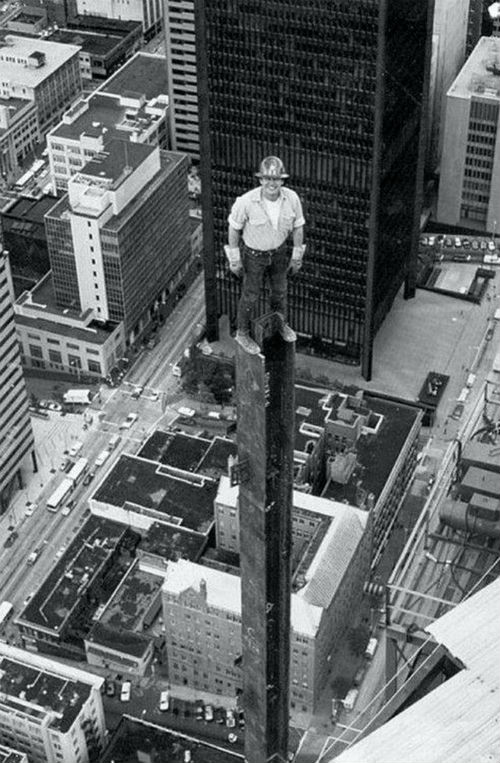 Notice: Posted with permission by the Ace Media Empire, AceCorp, LLC and the International Brotherhood of Hamsters. No shirts, no shoes, no problems. Loose change, drink tokens, burner phones and ONT tips to petmorons at gmail dot com. Complaints, pissing and moaning to someone who cares.

posted by Misanthropic Humanitarian at
09:45 PM
|
Access Comments