« Quarantine Cafe: YouTube Outage Edition
|
Main
|
The Morning Report - 11/12/20 »
November 11, 2020
Wednesday Overnight Open Thread (11/11/20)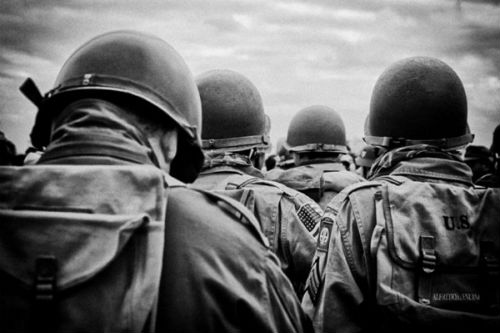 ***
The Quotes of The Day

Quote I

"If I can make somebody's day/week/month/year, it's a win-win for everybody." "Merman Mike" Pelley"

Quote II

"Our findings highlight extracurricular activities as an asset for teens' mental well-being," she said in a university news release. "Finding safe ways for children and teens to continue to participate in these activities during current times may be a way to reduce screen time and promote mental health and well-being." Eva Oberle, an assistant professor with the Human Early Learning Partnership at the University of British Columbia in Vancouver
Quote III

"Our most important task is not to stop spread, which is all but futile, but to concentrate on giving the unfortunate victims optimal care," Sweden's former top virus expert Johan Giesecke

Quote IV

I was reminded every time that they are the tip of the spear. Every freedom I have, every nice thing I enjoy is made possible by a veteran. So when it came time to film 'Returning the Favor,' I was at a point in my career where we were able to specifically focus on the people that are most important to me. Well, the vets are right on top." Mike Rowe
***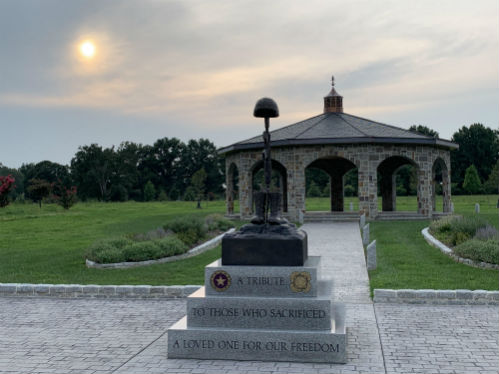 (Legacy Forest Gold Star Memorial, which is at Aberdeen Proving Ground in Maryland. H/T Doof)

***

Excuse my French. You had one fucking job to do.

Connecticut Republican House Rep. Craig Fishbein was called the loser in a race for his seat until an error was found and it flipped back to him.

The win was previously called for Democrat Jim Jinks, according to the CT Mirror. Wallingford Town Clerk Barbara Thompson told news outlets that her office on Tuesday found that votes hadn't been recorded in Connecticut's reporting system at Yalesville Elementary School.

"I can't answer if it was a clerical error or a computer error in the elections management system," Thompson told the Mirror. "All I know is we caught it yesterday and amended it."

Only people who pull the R lever can be and should be disenfranchised?
***

Jon Venverloh resigned as president of the Las Lomitas Elementary School District. He needs to grow a pair.
His wife Mehridith Philips Venverloh had tweeted about Vice President-elect Kamala Harris: 'All she needs to be qualified is a black p****! No brain needed!'

Mehridith, who works for the Venverloh Family Trust and formerly worked as a youth pastor and volunteered for Mothers Together at Menlo Church from 2012 to 2014, issued an apology on Facebook on Sunday, blaming the post on changes in her medication.

IIRC Willie Brown's former SkankBag had 0 delegates and was one of the first to drop out of the Dem primaries this past year. Truth is an awesome defense Mrs. Venverloh.
***

Well of course. Let's make America second rate again.

Biden coronavirus adviser discourages initial vaccine for every American, pushes to sell to other countries

Oncologist Dr. Zeke Emanuel is Joe Biden's advisory members for his coronavirus task force and he is encouraging the United States to send the vaccine to other countries before every American gets it.
***
Not your typical ONT news coverage. But hey, I'm sick of politics and the Kung Flu.

My .02 of advice: Run. Run. Run away. Run like the wind. 'My fiancée wants to get a tattoo of her ex's name - right before our wedding'

The stunned man took to Reddit to ask users whether he was overreacting for telling his fiancée that he would be postponing the wedding if she decided to go through with the tattoo
***

Once again the Swamp creatures of Washington DC increase my blood pressure. Who knew that a desert rat would be so at home in the swamp?

Ilhan Omar Continues to Feed Millions in Campaign Contributions to Husband's Firm

But one relative newcomer to Congress has managed to make a mockery, even, of the open secret regarding graft: Rep. Ilhan Omar.

Rather than sneaking around doing deals behind closed doors that pad your portfolio or making key investments in the stock market at the right time, the Minnesota Democrat is padding her nest pretty much out in the open: By paying her husband's political consultant firm millions of dollars in 'fees.'
***

From our pal redc1c4, he was planning a trip.............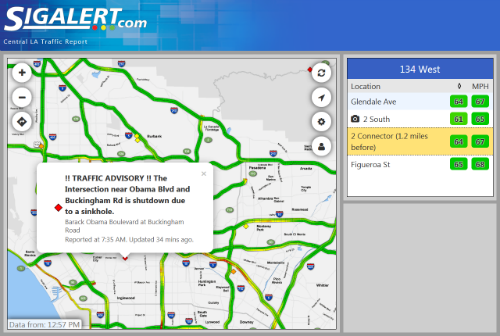 ***

Aaron, if my Give-A-Shit-Meter wasn't broken I might care.

Packers star quarterback is taking stock of the NFL's coronavirus testing protocols, and it's clear to him that there are some "double standards."

On a recent episode of the Pat McAfee Show, Rodgers listed some of the NFL's more contradictory protocols.

Rodgers asked, "You can go down to practice and hit each other and be in close contact — but you have to have plexiglass in between you and the guy next to you in the locker room?"

Optics you say? No shit Sherlock.
***

The Boomers, Millennials, etc. would they have sacrificed as much as The Greatest Generation? Probably not, but this generation surely taught us much. Underage Marine became one of World War II's daring 'Thieves' of Saipan

The Marines wore sneakers.

They moved noiselessly through the jungle in their unconventional military footwear. They carried knives and rifles and dynamite, but they planned to use piano wire — the "Mafia necktie" — to kill.

The Marine Corps magazine The Leatherneck would call them "Tachovsky's Terrors" in a December 1944 issue (their leader was Lt. Frank Tachovsky). But their fellow Marines in the 6th Regiment knew them as "The 40 Thieves" — a Marine platoon being about 40 men.

Herbert McBride (pictured center above), who settled in southern Oregon after hanging up his combat sneakers, was one of the Thieves. A Memphis native, he joined the Marines shortly after the Japanese attacked the United States at Pearl Harbor on Dec. 7, 1941. McBride offered up a fake birth certificate that put his age at 19. He'd actually just turned 15.
***

Talk about a 'dick' measuring contest.

Bill Gross Blasted Music 'Louder Than The Pacific Coast Highway And The Ocean' To Exact Revenge On Neighbor


Bill Gross and his neighbor-turned-nemesis, Mark Towfiq, faced off in civil court for the first time this week after a dispute between the two Laguna Beach, Calif., residents exploded into the press. The proceedings offered the public the first concrete glimpse into the feud between the two extraordinarily wealthy belligerents, and its gensis. As it turns out, the battle that drove Gross to blast Mariachi music and the theme from "Gilligan's Island" at such intense volumes that it "drowned out the traffic from the nearby Pacific Coast Highway" all started with a multimillion-dollar sculpture purchased by Gross
***

Hmmm, Thin Mints or a Ruger .41 Magnum? Two GA Men Guilty Of Trafficking Guns, Drugs In Girl Scout Cookie Box

What we generally don't associate with the Girl Scouts are guns or drugs.

Apparently, two Georgia men did.

Though the theft of guns in Fayette County was not part of the announcement, U.S. Attorney Byung J. "BJay" Pak on Nov. 5 said two Union City brothers pleaded guilty and were sentenced to trafficking in firearms.

Located in south Fulton County, Union City borders portions of the north side of Fayette County.

Antonio Turrentine, 29, and Dominique Turrentine, 30, pleaded guilty and were sentenced in federal court on gun trafficking and drug charges.

Pak said the Turrentine brothers were arrested on Feb. 27, after arriving at an agreed-upon location where they expected to sell guns and a pound of marijuana. At the time of their arrests, both men were carrying loaded semi-automatic pistols. The marijuana was concealed inside a Girl Scouts cookies box.

Pak said Antonio Turrentine in 2019 sold a total of 32 firearms, including assault rifles, shotguns and semi-automatic pistols loaded with large capacity magazines, to an informant participating in an ATF-sting operation.
***

Of course critics of law and order are all in favor of "Play Stupid Games, Win Stupid Prizes". Gov. Ron DeSantis (R-FL) is seeking to expand Florida's self-defense laws with "anti-mob" legislation.

Gov. Ron DeSantis is seeking to expand Florida's self-defense law and reportedly drafted "anti-mob" legislation in response to this summer's protests and riots.

The Republican lawmaker is proposing to expand the state's Stand Your Ground law in a bill that could allow armed citizens to shoot someone suspected of looting businesses. While the governor is following through on his strong "law and order" stand, critics have already spoken out against the draft over fears that it will allow armed "vigilantes" to shoot and potentially kill anyone suspected looting or rioting.

Come 2023 we will be hearing a lot about Gov. DeSantis and the race for the White House.
***

The following should take place in every school.
***
Time for a little cultural misappropriation. Why? Because.............
&&&
The ONT Musical Interlude
On this day: 11 Nov 1972
The Allman Brothers Band bass player Berry Oakley was killed when his motorcycle hit a bus at the same intersection as former band member Duane Allman, who had died a year earlier. Oakley was 24 years old. via thisdayinmusic.com
&&&
On this day: 11 Nov 1973
Thirty US radio stations broadcasted a 'live' Mott The Hoople concert. In reality it was the band recorded in the studio with the applause dubbed in. via thisdayinmusic.com
***
He definitely had a horseshoe or a rabbits foot stuck up his ass. Genius Award Winner.

Driver miraculously walks away unscathed from horror crash that split his Mitsubishi Magna in HALF and knocked down three power poles - causing a massive blackout

Driver suffered non-life threatening injuries after splitting his car into two pieces

Mitsubishi Magna hit three stobie poles in Glengowrie, causing a power outage

The impact smashed the fuel tank out of the vehicle and left debris over the road

Police are investigating the crash, which could lead to charges for the driver
***

He wasn't a blob of cells. His mother chose life and 21-year-old Chris Nikic is Tonight's Feel Good Story of The Day.

21-year-old Chris Nikic acheived a feat most people could only dream of on Saturday by finishing an Ironman triathlon, and in doing so became the first ever athlete with Down Syndrome to complete a race over that distance.

Nikic swam 2.4 miles, cycled 112 miles, and ran 26.2 miles in a time of 16 hours 46 minutes and 9 seconds at the Ironman Florida competition in Panama City Beach, finishing 14 minutes before the cut-off time.

"Goal set and achieved," the Maitland-born athlete wrote on Instagram after. "Time to set a new and BIGGER Goal for 2021. Whatever it is the strategy is the same. 1 percent better every day."
***

Tonight's ONT has been brought to you by Our Great Armed Forces.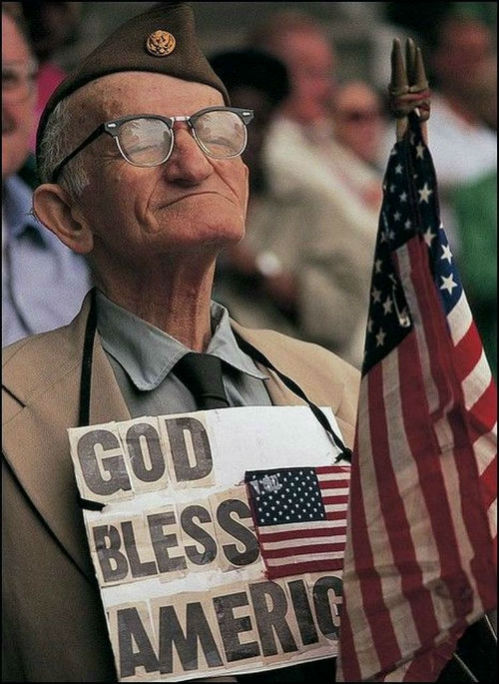 Notice: Posted with permission by the Ace Media Empire and AceCorp, LLC. ONT tips, loose change, drink tokens and burner phones to petmorons at gmail dot com. Complaints, bitching, pissing and moaning to someone who cares.

posted by Misanthropic Humanitarian at
10:00 PM
|
Access Comments