« EMT 11/22/20
|
Main
|
The Insanity Of The Left Is Also Their Strength »
November 22, 2020
Sunday Morning Book Thread 11-22-2020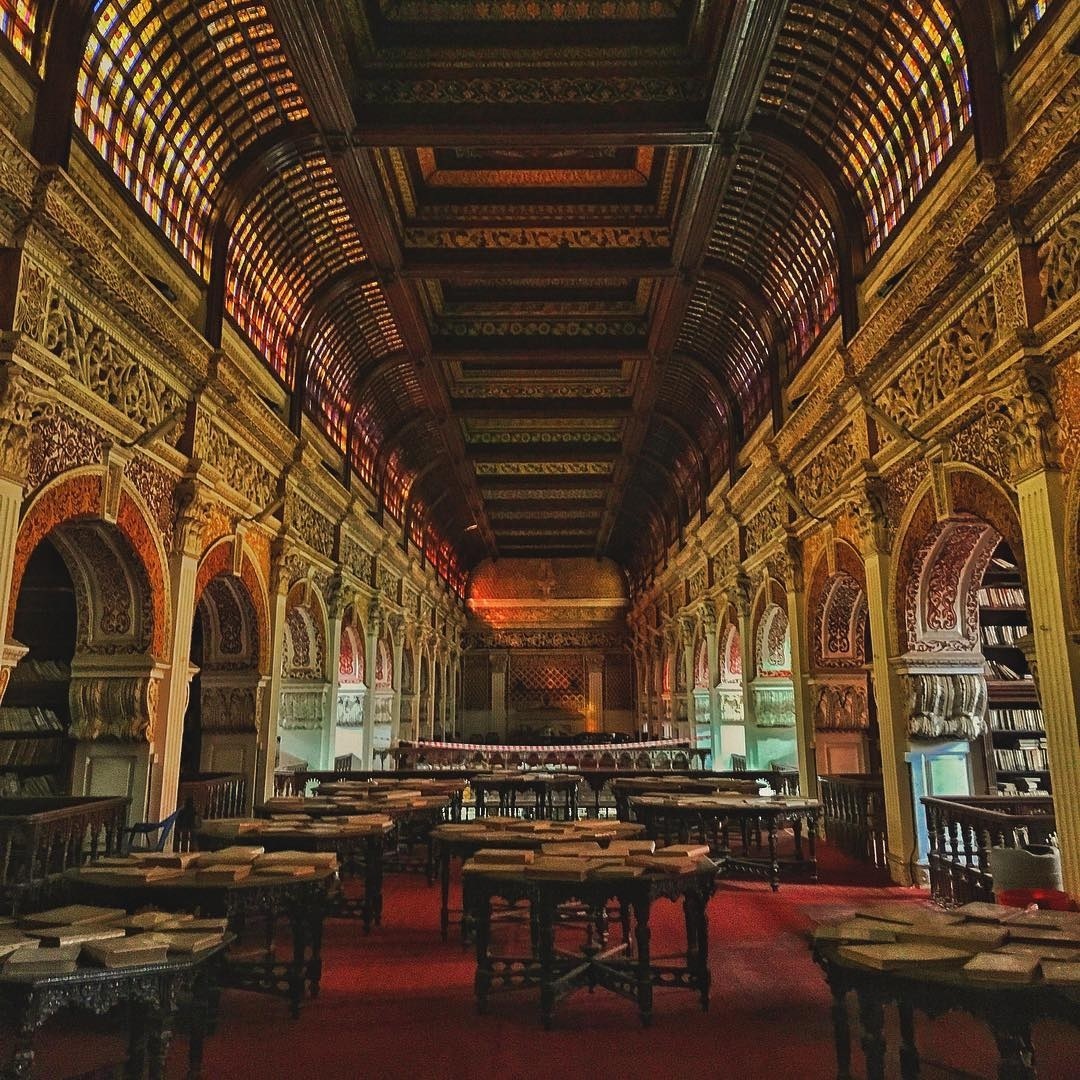 Connemara Public Library, Chennai, India
Good morning to all you 'rons, 'ettes, lurkers, and lurkettes, wine moms, frat bros, crétins sans pantalon (who are technically breaking the rules). Welcome once again to the stately, prestigious, internationally acclaimed and high-class Sunday Morning Book Thread, a weekly compendium of reviews, observations, snark, witty repartee, hilarious bon mots, and a continuing conversation on books, reading, spending way too much money on books, writing books, and publishing books by escaped oafs and oafettes who follow words with their fingers and whose lips move as they read. Unlike other AoSHQ comment threads, the Sunday Morning Book Thread is so hoity-toity, pants are required. Even if it's these pants, which have been rejected by the entire Bulwark staff because they thought they were "too manly."


It Pays To Increase Your Word Power®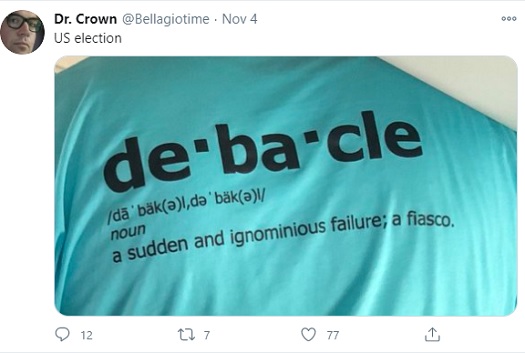 We'll probably be using this word a lot in the weeks ahead.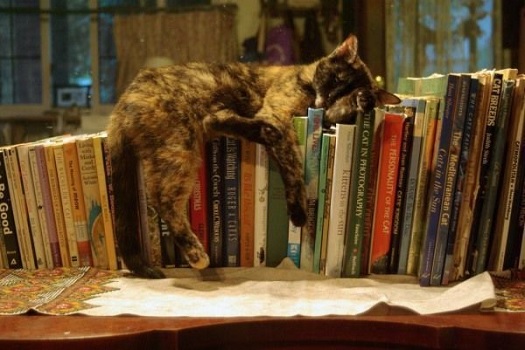 Thanks to
Novelicious
for the pic.


Post-Election Reading
Here's a couple of short books you can use to while away the time while the election gets sorted out. The first is Don't Give Money to People Who Hate You by Brian Niemeier, which gives advice on how to do what we should probably be doing, anyway:
You know that the big movie studios, comic book companies, and video game publishers push an agenda. What you don't know is that the corporations in control of your entertainment aren't grifters or ideologues. They're evangelists of a fanatical anti-religion.

Movie producers don't ruin beloved film franchises for profit. Comic book writers don't warp iconic superheroes into self-parodies to sway voters. They hate their audiences with zealous fervor. They want you demoralized, they want your kids propagandized, and they want you to pay for the privilege.

Nostalgia-fueled habit keeps many of these cultists' victims coming back for more abuse. But you can escape the cycle. In this book you'll see how the corrupt entertainment industry hooks its customers, and you'll gain the tools to reclaim your dignity from the Pop Cult.

Learn to stop paying people who hate you, take back your life, and have fun while you're at it! Read on!
The book is subtitled 'Break free from the pop cult, reclaim your dignity, and have fun while you're at it!'
Also, did you know that Congressman Devin Nunes has also written a short book? It's called Countdown to Socialism and it just came out a couple of months ago:
This pamphlet [it's about 100 pages] exposes how the Democratic Party has changed beyond recognition. Once the party of anti-communism and tax-cutting under President Kennedy, it is now dominated by a surging socialist movement and led by a presidential candidate who vows to "transform" America.

On a near-daily basis, the Democrats are issuing radical proposals to socialize medicine, industry, and higher education. So how can the Democrats win elections when their agenda is so far to the left of the American people?

That's easy―it's because the means of public debate are being manipulated.

...Congressman Devin Nunes exposes the nexus between the Democratic Party, the mainstream media, and the social media corporations. These three entities cooperate to blast out the Democrats' message and downplay their extremism while suppressing and censoring conservative points of view.

Tens of millions of Americans are only seeing one side of the debate. The information they get from newspapers and social media is not "news"―it's contrived content designed to help one political party and punish its opponents.

In the run-up to the most consequential election of our lifetime, read this book to learn how your information is being skewed and regulated to force America onto the path to socialism.
It's really quite funny to listen to progressives holler and shriek about the GOP's "dangerous slide to the extreme right", when the truth is that it is their party that's tilting the ship of state so far left that it's about ready to capsize. Look at what's in the Democrat Party now: open, not even disguised, socialism, hatred of America and calls to "fundamentally transform" her, which I guess they're now calling "The Great Reset". Compare this with some of the old school Democrats. For example, Jimmy Carter. Now, Carter was a bumbling idiot who was way out of his depth as president, but he did love America, I can say that much for him. And what about JFK? With his muscular, anti-communist, interventionist foreign policy and program of tax cuts, I would argue that the modern politician he most resembles is George W. Bush. Fight me. Seriously, if I could exhume JFK and reanimate his corpse, and could show him videos of the Folsom Street Fair, a transgendered 8 year old, Kamala Harris praising violence in the streets, the Boy Scouts getting booed at a Democratic National Convention, I think he'd beg me to turn the juice off. Which I'd gladly do, because if he stayed alive, he would be run out of his party for being a white supremacist.


Who Dis: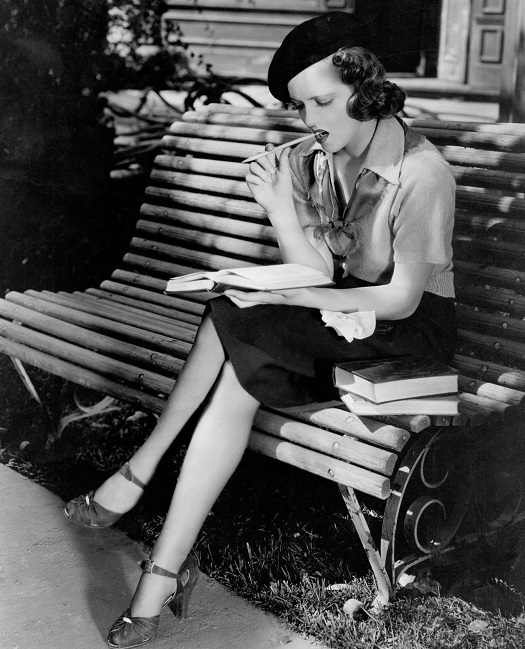 (Last week's 'who dis' was Gilligan's co-star
Dawn Wells
, and in
the actual, unedited photo
provided by
President Eris, Benevolent Dictatoress
, over on the right you can see a young Harvey Weinstein trying to get a peek up her dress.
___________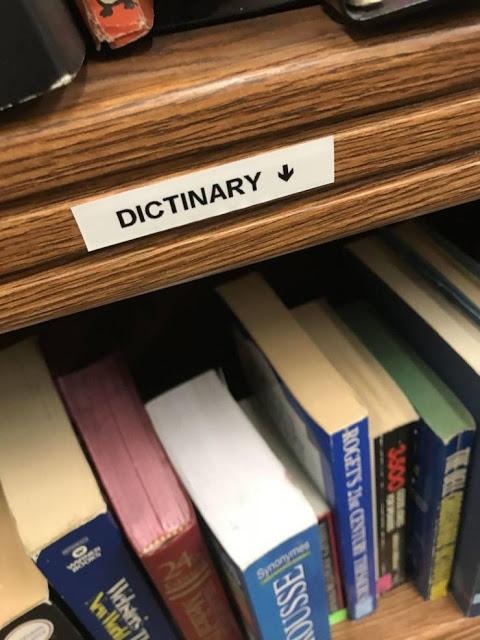 Moron Recommendations
This past week I enjoyed two books - both new to me. First, on a serious note: Save, Send, Delete by Danusha V. Goska. (I think I found it through the book thread, but I'm not sure.) This is the story of a poor Catholic adjunct professor's efforts to share her faith with a celebrity atheist (think Dawkins.) Mira, the professor, watches him one night on PBS, sneering at faith in a Bill Moyers inteview. Mira is so upset she sends a detailed email immediately to the atheist, and is shocked when he replies. The book is told through the emails she sends - the author demands you infer his replies from her responses. The writing is magical - you suffer with Mira through her telling of her story in letters. I had to track this book down through eBay - but it is so worth the wait.

Posted by: CarolinaGirl at November 15, 2020 09:04 AM (Kh9rg)
I was intrigued by the description in the Amazon blurb:
Save Send Delete is a debate about God between polar opposites: Mira, a poor, Catholic professor and Rand, an atheist author and celebrity. It's based on a true story. Mira reveals gut-level emotions and her inner struggles to live fully and honestly – and to laugh – in the face of extraordinary ordeals. She shares experiences so profound, so holy, they force us to confront our beliefs in what is true and possible. Rand hears her; he understands her; he challenges her ideas; he makes her more of herself. The book is in essence a love story.
Dead tree editions of Save Send Delete may be hard to come by, but the Kindle version is available for $7.49.
___________
19 I'm a few chapters into "Live Not By Lies: A Manual for Christian Dissidents" by Rod Dreher (he of The Benedict Option). I'm not a particularly religious person, but it is a fascinating read if you are disturbed by what is going on in These Difficult Times.

Dreher interviewed many people who had lived under communism and asked if they noticed a drift toward totalitarianism in the United States. Every one of them emphatically said yes. One old émigré professor noticed, starting about a decade ago, that friends would lower their voices and look over their shoulders when expressing conservative views. This self-censorship is an unsettling development in America and sadly familiar to people who lived under totalitarian systems.

This is a difference between Authoritarianism and Totalitarianism. Authoritarianism is when the state monopolizes top-down political control, like a dictatorship. It's a means of controlling people and their actions. In Totalitarianism, an ideology seeks to displace all prior traditions and institutions, with the goal of bringing all aspects of society under control of that ideology. It's thought control.

A Totalitarian state is one that aspires to nothing less than defining and controlling reality.

Posted by: All Hail President Eris, Benevolent Dictatoress at November 15, 2020 09:12 AM (Dc2NZ)
I know Dreher from two other books he's written, The Benedict Option: A Strategy for Christians in a Post-Christian Nation, which I think is wrong-headed, and Crunchy Cons: The New Conservative Counterculture and Its Return to Roots, which was so silly that even NRO laughed at it. I know Dreher is a serious Christian, but for some reason, something about the way he writes has always rubbed me the wrong way. Even so, Live Not by Lies: A Manual for Christian Dissidents sounds like it is worth looking at.
Aleksandr Solzhenitsyn famously said that one of the biggest mistakes people make is assuming totalitarianism can't happen in their country. Many American Christians are making that mistake today, sleepwalking through the erosion of our freedoms. Live Not By Lies will wake them and equip them for the long resistance.
Also, I would point out that the distinction between Authoritarian and Totalitarian regimes was first made by Jeane Kirkpatrick in her classic essay Dictatorships and Double-Standards which was published in Commentary back in 1979. It's well worth reading, even today. Kirkpatrick was picked by Ronald Reagan to serve as Ambassador to the U.N.
___________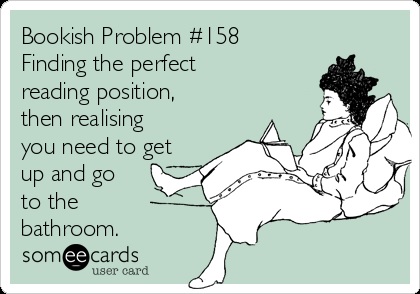 211 Have been rereading parts of Clive James' "Cultural Amnesia" a fascinating, rather eccentric collection of essays about cultural figures ranging from Albert Camus to Miles Davis. James can be exasperating because some of his essays go very afar afield. The essay on Sophie Scholl turns into a paean to Natalie Portman, for instance. And James is (or rather, was) decidedly secular, so he has his own blind spots. He praises Chesterton without talking about Chesterton's religious faith and doesn't mention that the Christianity of Sophie Scholl and her brother led them to care about the fate of the Jews.

But his take on the intellectuals and artists who supported totalitarianism, in the forms of both Nazism and Communism, is devastating. His critique of the vile Jean-Paul Sartre is merciless and he has great admiration for Raymond Aron, who was Sartre's great conservative critic.

James himself was a secular liberal who nonetheless found himself reluctantly on the side of Thostaer (when it came to foreign policy, at least) and other conservatives because he was so vehemently anti-Communism.

So - a highly recommended book. It's quirky and if you are a religious conservative you will find much to disagree with, but I don't care to read only people I always agree with. His insights on authoritarianism and art and pretty sound.

Posted by: Donna&&&&&V at November 15, 2020 10:23 AM (HabA/)
Cultural Amnesia: Necessary Memories from History and the Arts is a monster of a book, nearly 900 pages, which is described as
...an encyclopedic A-Z masterpiece—the perfect introduction to the very core of Western humanism. Clive James rescues, or occasionally destroys, the careers of many of the greatest thinkers, humanists, musicians, artists, and philosophers of the twentieth century. Soaring to Montaigne-like heights, Cultural Amnesia is precisely the book to burnish these memories of a Western civilization that James fears is nearly lost.
It's one big database of 20th century European culture figures right at your fingertips! I'd guess this book might work best as a reference manual or encyclopedia, where you just pick it up and read the small piece you're looking for, rather than just reading it straight through. Of course, some people like to read dictionaries and encyclopedias straight through, in which case Cultural Amnesia is just perfect.
___________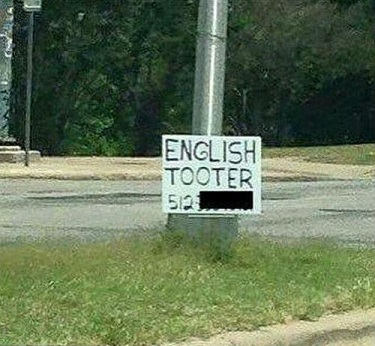 Books By Morons
From an e-mail I received this week:
Longtime lurker and drift compatible listener. Relative wrote a book and I want to get the word out.
Right. Here's the book, Ancora: The Fog Banshee's Curse by Miriam Pittman, and the plot goes something like this:
Kat Harper has not had a real adventure since she jumped off the roof of her house on her tenth birthday. But when Kat and her sisters, Lulabelle and Rosie, stumble into a magical land called Ancora, all kinds of adventures await them.

The Harpers quickly learn, however, that this new world holds many dangers. A demon monster, the Fog Banshee, is terrorizing one of Ancora's eight provinces, while a dark sorcerer known as a Spellbinder watches from the shadows. What's more, Kat and her sisters may be the only ones who can stop them.

...[T]he Harpers must rely on wits, courage, and a great deal of rule breaking to unmask the Spellbinder and free the province from the Fog Banshee's lethal clutches.
Skimming through the Amazon sample text, it looks like this is a YA novel about the level of CS Lewis' Narnia books. So for you morons and 'ettes who are looking for books for younger readers, this one might be worth looking into. The Kindle edition is $4.99.
___________
I have been tasking with making you all aware of a new anthology, Tales Around the Supper Table: -An Anthology of Texas Writers by a variety of authors.
This collection is from ten different Texas authors. There was no 'world' or set up for the stories. It was up to the individual authors to write their stories, so you get a wide variety! Vampires, dragons, werewolves, enchanted swords, runaways, SciFi, and cowboys... Stories for everyone in this collection of Texas authors!
The Kindle edition is $4.99.
(h/t 'ette commenter "Not From Around Here", who is one of the Texas writers featured in this anthology.)
___________
Moron author Paul Clayton tells me that the time is ripe for his short (174 pp.) 2CW novel, Crossing Over:
Published in 2018, the book is proving to be somewhat prophetic on the macro level (contested election, two presidents claiming victory, street violence), and on the micro, the story of an ordinary American family, is intimate and riveting, in my biased opinion. Some of the readers of the first edition wanted a more conclusive ending so I did a revision, just published ten days or so ago, and added another last chapter, chapter X, about 24 pages. The ending is shocking, but realistic.
According to an Amazon review, the book "does not focus on the politics, but instead focuses on regular Americans who not long before led totally normal lives, and who are quickly turned into refugees as they try to escape the crime and violence taking over the country."
The Kindle edition is $2.99.
___________

So that's all for this week. As always, book thread tips, suggestions, bribes, insults, threats, ugly pants pics and moron library submissions may be sent to OregonMuse, Proprietor, AoSHQ Book Thread, at the book thread e-mail address: aoshqbookthread, followed by the 'at' sign, and then 'G' mail, and then dot cee oh emm.
What have you all been reading this week? Hopefully something good, because, as you all know, life is too short to be reading lousy books.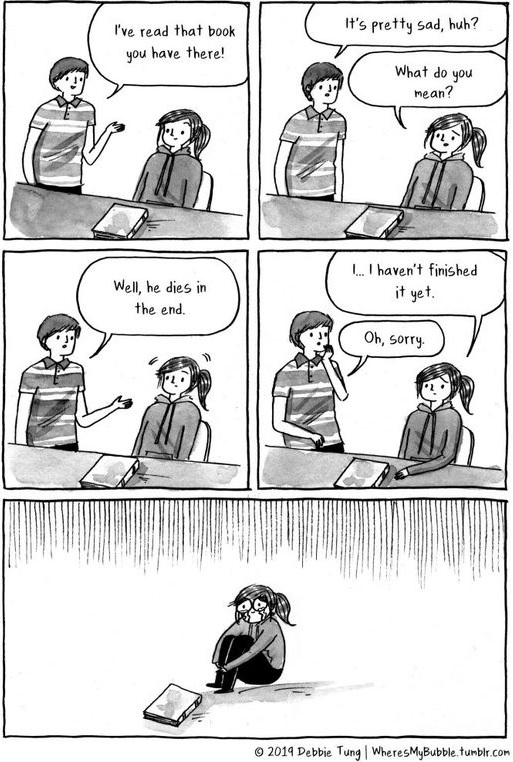 posted by OregonMuse at
09:00 AM
|
Access Comments