« EMT 11/21/20
|
Main
|
The Mayflower Compact, 1620 [KT] »
November 21, 2020
Dr. COVID, or How We Learned to Stop Worrying and Love 2020 [As Told By: Shibumi & Bozo Conservative]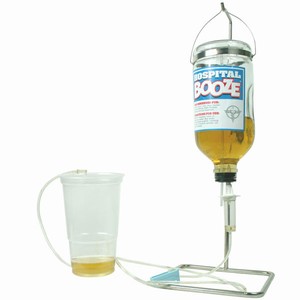 ***
Shibumi:
Just to set the record straight, I'm self-employed and work at home. Earlier this year, I moved to hillbilly Ohio, oh, sorry, redneck Ohio, so it's not like there's 10,000 things to see and do here. I go to the grocery store. I go to the big box home improvement stores. I go to Walmart and Big Lots. I have the most boring life ever.
Since I don't go out much, there was no way I was going to get COVID. No way.
Although I wasn't planning on being sick, I do have an interest in alternative medicine. When COVID first started, I did a lot of research, and thought that quercetin might be useful in the fight against it. It's related to hydroxychloroquine; they are both zinc ionophores; they open a cell up and let zinc in to kill the infectious agent. Like COVID. I bought some of this, just to be safe:
We've purchased things through Life Extension before, and we like the company. This dosage is equivalent to 500mg quercetin. I also picked up 50mg of zinc. The suggested treatment for COVID with this combination is:
1 bio-quercetin + 1 50mg zinc 2x daily (am/pm) for 7 days.
I put it aside and didn't think about it. This was probably in late April or May.
So, one Saturday night in late October, I got chilled. I ignored it and bundled up for a few hours, and ignored it. But I still remained chilled. I also had a bad dry cough. I ignored it all for most of the evening, but then decided to take my temperature. It was 102.
The next morning, I started on the bio-quercetin/ zinc combination, with either ibuprofen, aspirin or Tylenol, every four to six hours, since my temperature remained high. I honestly thought it was the flu, since I had no shortness of breath or loss of taste/smell. If you look at the symptoms of the flu vs. COVID, they are exactly the same. Pneumonia also has very similar symptoms. I did try to self‐quarantine at home, at least for the first few days. The first two days I slept a lot. After that, I felt better, and was able to work on my laptop and watch tv. I was NOT severely ill and did not even consider seeing a doctor or going to the hospital. As I said, I thought it was the flu.
That all being said, I had a fever for seven days. And then... it went away. And I felt fine, although I suspected that I might have a secondary bronchial infection, since I had a productive cough. For that, I took echinacea for about five days. I never went to the doctors, and have been fever free for two weeks. I currently have no symptoms and was advised against getting tested.
There is, however, another part of the story. About four days after I got sick, Bozo Conservative (aka 'the husband') started having symptoms. FYI, he is Of A Certain age and has high blood pressure which is being treated. This was about Oct 28.
Bozo Conservative:
And....we were out of quercetin. I had foreseen this and ordered more from Amazon, but the order was late/cancelled. So I only had quercetin for a few days, then out. My fever was steady for days (99-103), although I took Ibuprofen and aspirin, which tamped it down. My appetite started to wane after a few days, and I started to feel nauseous all the time. I was not drinking enough fluids, and was de-hydrating and getting weaker. I didn't want to eat either, and was sleeping a lot.

Shibumi:
At one point, I remembered that Ace of Spades commenter Sharkman had something that was useful for COVID. A few months ago, I wrote down his contact information.

So... I emailed Sharkman, and he sent over a supplement called Cell Armour that is not available in the U.S. Sharkman works for a company in California that manufactures Cell Armour and sells it through a company in Hong Kong. Sharkman can provide a scientific spec sheet for it. Bozo Conservative took it for five days; we're not sure if it helped or not. That being said, it certainly did not hurt, and to be honest, it might have kept him from getting much, much sicker.

For those interested, Sharkman can be reached at eventhorizonescapee@gmail.com. Other morons had luck with the Cell Armour; I'm not sure if Bozo Conservative did or not, since he was already quite far along in his infection. And wouldn't see a doctor or go to the hospital. We can't thank Sharkman enough for his thoughtfulness and generosity. He's a really great guy.

Bozo Conservative:
On Nov 7, Shibumi took me to the Emergency at Mt Carmel East Hospital in Columbus. I was put on an IV, had a chest X-ray and a Covid19 nose swab.
Results of the swab were COVID positive, reinforced by the chest X-ray. Went home that night --the hospital was booked at 124% level with no available rooms--and went back to bed. I still felt pretty lousy, and was getting weaker; I was given something for the nausea and an antibiotic, which made me sick. On Monday, I had a medical telecon with my physician, when she told me I also had pneumonia, and gave me a different antibiotic. Shibumi bought a little pulse-oxygen meter (available on Amazon for just $17), and my blood-oxygen level was 80-84%, which was much too low.
On a second medical telecon with my doctor on Thursday, she told me to get to a hospital. ASAP.
This is important. REALLY important. Find a hospital with rooms, because a lot of hospitals are filled up now. We didn't go into Columbus, which is a dark red COVID zone [COVID map here: https://infection2020.com/] . We went to the city east of us, which is our county seat.
The ambulance showed up and put me on oxygen immediately. This made me feel a lot better and my oxygen level went up to more normal 92-93%.
I went to Licking Memorial Hospital in Newark, which is a relatively small regional hospital. I went into emergency, started getting an IV (saline) and Remdisivir. It was the first Remdisivir of three doses. I had another chest x-ray, and then was taken out for CT Scan, to look for blood clots in my chest and abdomen; I was clear. The nurse also gave me Dexamethasone (lung inflammation), and a technician came into the room to do an ultrasound on my abdominal organs, looking for any clotting damage; none was found. After being there about 7 hours, I finally got into a room in the COVID isolation ward. I got a bottle of water and a ham sandwich. Yay. I went to sleep about 2 am, after getting poked and prodded and blood sampled out the ying-yang.

Shibumi:
There is a procedure being followed at hospitals. When you walk in, then give you both a temperature check. You are allowed to take the patient up to the desk in the lobby, but that is as far as you can go. Make sure your loved one has a CHARGED cell phone with them; they will be able to use it. You will not be allowed to sit in the lobby or go any farther with your loved one. You will be exiled to... your car in the parking lot. Waiting. For hours.
At Mt Caramel, they gave me a number to call to reach the nurse. At Licking Memorial, I was able to talk to the supervisor and a nurse about Bozo Conservatives' condition; both came to meet me in the small lobby area.
The rest of the time I spent texting Bozo Conservative, since he was short of breath, and that was easier than talking.

Bozo Conservative:
Friday came, my appetite had returned, and ate three good meals that day.
My blood was sampled more, and I received an IV with Azithromycin and saline, to fight the secondary infection from pneumonia, if any. I then received 2 units of antibody plasma --it came in cold-- the then later the second IV of Remdisivir. The antibody plasma was shipped in from D.C.
Saturday was pretty quiet. They took me off oxygen to see how my blood gases would go, and it was now steady as 93-94%. I received more Azithromycin, Dexamethasone tablets, and the third Remdisivir IV just before they released me Saturday night. My temperature now was normal and under control. Came home Saturday night, and I am now getting stronger and recovering.
I have no idea what was most effective in treatment, but according to people I have talked to (indirectly), the Dexamethasone, Remdisivir and antibody plasma are now the standard treatments for Covid 19. I still have a little shortness of breath, but it is getting a whole lot better.
Overall, I think +99% of people will shake this off. I expected to shake it off, and I got a lot worse. I have high blood pressure, which might have had a pretty negative effect on the progress of my infection and my recovery, plus I had gotten pneumonia. I think the masks are useless; trying to stop mosquitoes with a chain link fence. The important thing is to protect people with serious co-morbidities. Two people that my sister has known have died of COVID19 complications; one was a 72 year old woman with some serious heart congestion problems prior to the disease, and the other was her son who was 42--a big guy who was overweight who had diabetes. Really tragic. There were several older people in the COVID 19 ward at the hospital that were in bad shape and intubated to help them breathe; that is actually just about a death sentence.
There are several strains of the COVID 19 out there; some may be more dangerous than others. Take Vitamin D3 and Vitamin C to boost your immune system. Bio quercetin and Zinc seemed to help Shibumi shake it off and recover.

Shibumi:
It was my idea to write this. If we had not gone to the smaller hospital, I don't know what would have happened. It could have gone very, very badly. So if you're in this position, find out what hospitals are admitting emergency COVID patients. If you're in a dark red COVID infection area, consider going to a neighboring county that is not as infected, if you can.
Also...make sure your loved one has a charged cell phone with them and their charger. And be extremely vigilant when they are being discharged. I've gone through many hospital discharge situations in the past, and it's easy to make mistakes and forget something. This is even worse, since you are not standing there listening to the nurse. We were lucky; Bozo Conservative's nurse called and went over the discharge instructions with me over the phone, and then sent him home with detailed, precise instructions. I am now considered COVID positive, because I live with someone who has it and did have symptoms.
Finally... I think he should change his nickname to "Bozo Conservative, Plague Husband."
***

We are happy to hear you two love birds have recovered from the Chinese Kung Flu. Thank you for sharing your experiences with us this morning. You have provided very valuable information.
The Saturday Morning Coffee Break returns next Saturday November 28th God willing and the creeks don't rise.

posted by Misanthropic Humanitarian at
09:00 AM
|
Access Comments