« Rudy Giuliani Rallies the Troops, Declares That Democrats Have Engineered a Fraudulent Election
|
Main
|
The Morning Report - 11/5/20 »
November 04, 2020
Wednesday Overnight Open Thread (11/4/20)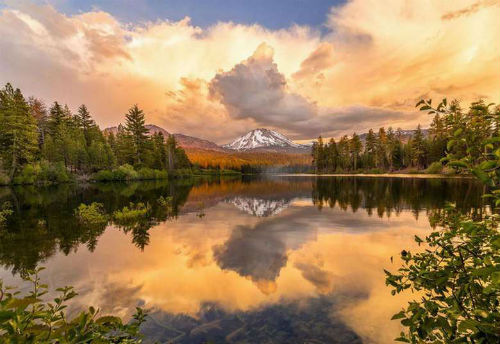 ***
The Quotes of The Day

Quote I

"ADPH reminds all Alabamians that, during this pandemic, the ways we have to reduce transmission of COVID-19 remain social distancing, good respiratory hygiene including good hand washing or hand sanitizing, and the use of cloth face coverings,"Karen Landers, Alabama's assistant state health officer
Quote II


"Any time you self-admit mistakes in advance … you'll have a lot more leniency on you," CPW spokesperson, Jason Clay

Quote III

"You have a huge labor force available right at the time people are at home," says Mark. "It's the perfect circumstances for a little bit of a revival for the industry."Mark Nichols

Quote IV

"We all support decriminalization. The notion that people are criminalized because they suffer from the disease of addiction is just fatally flawed. It's a consequence of both the war on drugs and the stigma assigned to addiction," Mike Marshall, the executive director of Oregon Recovers
Forced drug and/or alcohol rehab seldom works. Often the sufferer needs to seek recovery on their own. Every group in favor of this Prop stands to gain financially whether the addict recovers or not.
***

Hopefully the Fabulous Mrs. Mis Hum and I contributed to this heartwarming story when we cut the cord in September. Report: Another Wave of Layoffs Coming to ESPN

It looks like another wave of layoffs is coming to ESPN, maybe to the tune of hundreds of lost jobs.

ESPN has more than 6,000 employees, but as it is losing upwards of $2 billion in annual revenue due to a constant stream of lost subscribers and difficulties arising from the coronavirus, network owner Disney clearly feels something has to give. So, according to The Athletic, ESPN is set to begin layoffs, maybe as soon as Thursday.
***

As the late great Warren Zevon said, Enjoy every sandwich.

Doctor Ask Terminally Ill Kids What Really Matters In Life – Here Are Their Answers

Dr. Alastair McAlpine spends every day caring for children with life-threatening and life-limiting illnesses, working for the non-profit organization PaedsPal.

McAlpine recently decided to ask his terminally-ill patients what they enjoyed most in life and then shared their answers on Twitter.

In a tweet, he explained: "For an assignment, I asked some of my terminal pediatric palliative care patients what they had enjoyed in life, and what gave it meaning. Kids can be so wise, y'know."

All of these children are between the ages of four and nine years old. Even though they are young, they still managed to hit the nail on the head when it comes to what makes life worth living.
***

Do you own a Yetti mug? Plan on giving one for a present? Heads up. YETI Recalls Nearly a Quarter-Million Travel Mugs, Lids

The 20-ounce mugs with magnetic Stronghold Lids pose an injury or burn hazard. YETI asks users to return faulty lids immediately.

YETI, in conjunction with the Consumer Product Safety Commission (CPSC), has issued a voluntary recall of its Rambler 20-ounce Travel Mug with Stronghold Lid. The Stronghold Lid uses the brand's MagSlider, which, according to the recall, can "eject" and spill the mugs' contents.

yeti-date-code

The recall, issued today by the CPSC, impacts more than 240,000 Rambler Travel Mugs with the Stronghold Lid. Affected mugs and lids retailed during October 2020 and have the date code 34204010 printed on the bottom.

Consumers that have a recalled mug should immediately stop using it and visit YETI's product recall page to obtain a full refund.
***
***

Burning bridges? Just remember the toes you step on today might be connected to the ass you have to kiss tomorrow. And the internet is forever.

"Jimmy from sporting goods, Joseph the cashier, Larry from garden center: You are all perverts."

A Walmart in Texas was down one employee this weekend after she quit — in spectacular fashion.

Shana Ragland shared her resignation on TikTok — and indeed the entire store in Lubbock Texas — when she let colleagues know just how she felt about them over the PA system.

"Attention all Walmart shoppers, associates, and managers," she announced in the self-shot video. "My name is Shana from Cap 2, and I just want to come on here and say Henry is a racist, stinky prick."
***
The ONT Musical Interlude
Born on this day: 4 Nov 1940
Delbert McClinton, US singer, songwriter, (1980 US No.8 single 'Giving It Up For Your Love'), worked with Bruce Channel, wrote 'Two More Bottles Of Wine' country No.1 for Emmylou Harris. via thisdayinmusic.com
&&&
On this day: 4 Nov 1969
Founder member of The Ink Spots, Ivory Watson died aged 60. The group who formed in the early 1930s in Indianapolis, had the 1939 US hit 'If I Didn't Care', and 'The Gypsy' was their biggest chart success, staying at the No.1 position for 13 weeks. via thisdayinmusic.com
***
There is a correct way to transport a snowmobile. And then there is our Genius Award Winner.
***

The reception was very inexpensive. Tonight's Feel Good Story of The Day.

A couple in Oklahoma tied the knot at the Dunkin' drive-thru window where they first met in 2015.

Sugar Good met the love of her life, John Thompson, while working the window at a Dunkin' restaurant in Oklahoma City.

Good memorized the time he would visit every morning as well as the details of his order -- a large hot coffee with cream and sugar and a sausage, egg and cheese sandwich.

"I could never forget his smile," Good told CNN. "I always noticed it. He has dimples and when he smiles, his eyes sparkle."

"I always noticed her eyes, no matter where she was at in the store, I could always see her looking back at me," Thompson said. "Still, I just didn't get the hint she liked me, but I did everything I could to find out her name."
***

Tonight's ONT has been brought to you by Parenting Skills.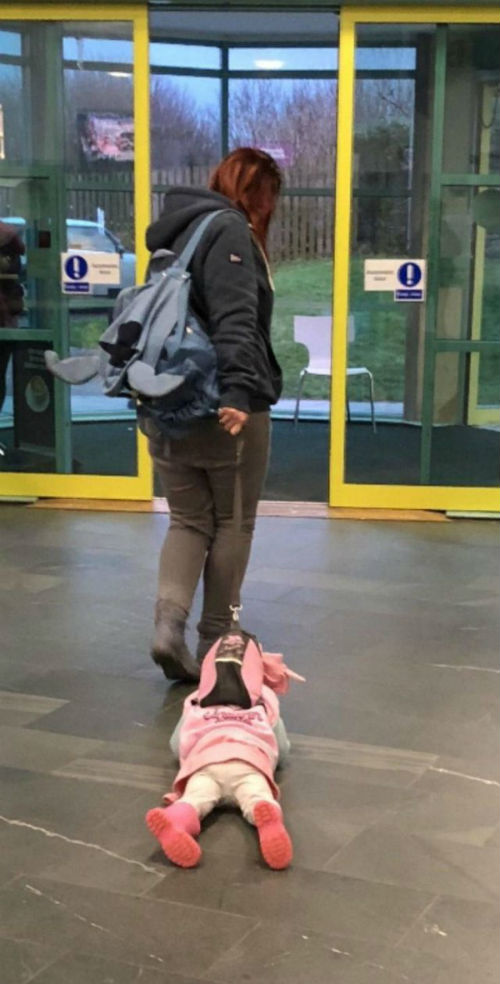 Notice: Posted with the utmost permission of the Ace Media Empire, AceCorp, LLC. and the International Brotherhood of Hamsters. Why not hit up Ace's tip jar? Open enrollment for the Cob Dental Plan has started. There could be vision this year.

posted by Misanthropic Humanitarian at
09:49 PM
|
Access Comments