« First-World Problems...Part Tiga Puluh Lima
|
Main
|
Gun Thread: Breathing Technique Edition! [Weasel] »
November 29, 2020
Food Thread: Mustards And Other Tarts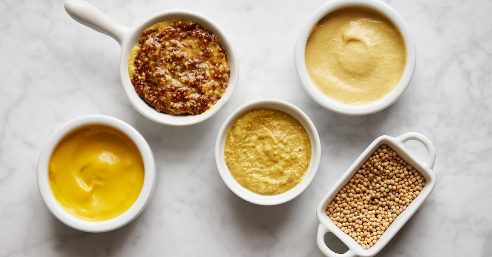 Last week's pastrami photo resulted in a deluded and frankly embarrassing conversation about mustard. There is only one mustard that belongs on a pastrami on rye, and that is a spicy brown deli mustard. Sadly, even world famous chef and gun writer "Weasel" chimed in with a cringe-worthy suggestion that yellow mustard...YELLOW MUSTARD! was an appropriate condiment for pastrami.
Obviously yellow mustard has its uses; on a good ball park hot dog comes to mind. But really, it is a child's mustard compared to the heavy hitters.
***
In honor of Weasel's favorite mustard...
******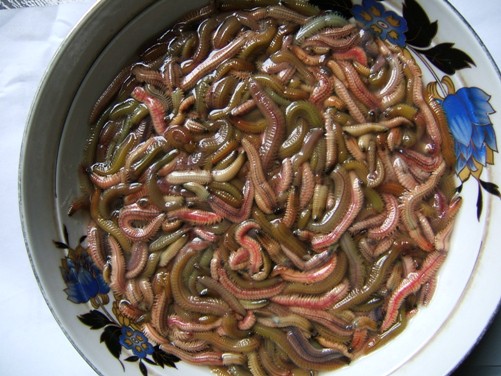 I would suggest that one need look no further than this abomination of a "food" for proof of the superiority of Western culture. Yes, we may eat some weird stuff (see below), but this one is just vile. And creepy.
Chả rươi – Vietnam's Popular Worm Omelet
[Hat Tip: Misanthropic Humanitarian] I thought he was my friend, but now I am not so sure.

******
Sorry, but I don't remember who sent me this horror-show of Swedish culture. Which may be a good thing, because I don't take kindly to this sort of thing: bananas are disgusting. Certainly on par with maple syrup on French Toast, and maybe even worse.
How a banana-chicken casserole became a beloved Swedish comfort food

******
From "Very Rare" to "Hockey Puck
The six stages of beef!
Nothing revealing or new, but the photo is sort of cool!
[Hat Tip: Misanthropic Humanitarian]

******
These articles are almost always click-bait, and I read them and almost immediately forget them. This one is particularly silly because at least three of those cities are well-known food destinations and nowhere near underrated.
Most Underrated Foodie Destinations in the World

******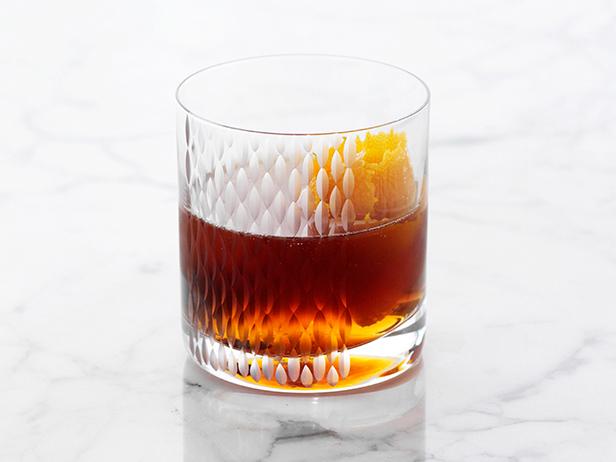 I agree. Completely.
Manhattan: Classic Cocktails with a Southern Twist
I don't know whether is is a Southern twist, but the additional punch of 100+ proof rye is a big deal. My current mixing rye is Old Forester 100 proof, and I find that it is an excellent mixer for a reasonable price.
And...I use rye exclusively. I think that bourbon tends to be a bit too sweet and not spicy enough to stand up to the other ingredients in most of the brown liquor cocktails I make.

******
Food and cooking tips, Large-breasted Muscovy ducks, young wild pigs, bartenders who use vermouth in Martinis (but not too much), pork belly that doesn't have 5-spice, low-temperature-roast chicken, and good tomatoes that aren't square, pale pink and covered with Mestizo E.coli:
cbd dot aoshq at gmail dot com
. Any advocacy of French Toast with syrup will result in disciplinary action up to and including being
nuked from orbit.
And yes, shaking a Manhattan is blasphemy...it's in the Bible!

posted by CBD at
04:00 PM
|
Access Comments