« Mid-Morning Art Thread
|
Main
|
They're Stealing the Election »
November 04, 2020
The Morning Rant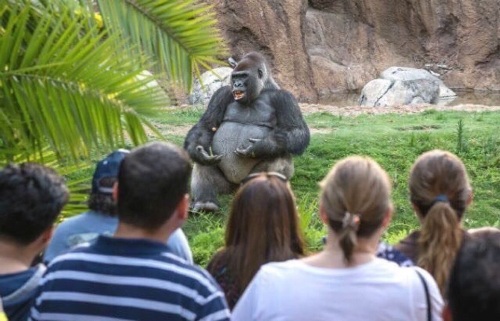 So
this Reuters piece
has some stories about family members cutting off or separating from other family members because of how they voted. And while the author of the article carefully selected an equal number of Democrats who cut off Republican family members and Republicans who cut off Democrat relatives, something tells me that this is probably an illusion.
I don't have any hard data to back this up, but look at the comments on the Reuters' tweet about their article. Virtually every commenter who related how this happened in their own family were Democrats who gave the left foot of fellowship to their Republican parents or siblings. They may be exceptions, but I didn't see any. The thread is completely dominated by surly, angry progressives. And many of them did not just say 'Yeah, I had to cut my brother out of my life because he voted for Drumpf', but included a lot of florid rhetoric about what awful, low-life scum their Republican relatives are, how immoral, how insane, how evil. Because they voted for him, that makes them complicit in all of his racism, misogyny and homophobia. So Trump voters enthusiastically support grabbing women by the posse. Just like he does. Any evil that they imagine Trump is guilty of gets automatically assigned to his supporters. They are just as guilty as he is (This is a line the NeverTrumpers push really hard).
But why this imbalance? Why are far more progressives cutting off conservative family members than vice versa? Because I don't think conservatives really like it. I know some of you morons have progressive relatives you hate to be around. But it seems to me that you don't want to be around them not necessarily because they're progs, but because they're whiny, annoying jerks. Conservatives seem to be much better at saying we don't agree about politics so let's just not talk about politics and instead concentrate on other things. I have liberal friends and that's what we do. Isn't that what pretty much everybody did up until about ten years ago?
Not now, though.
But another struck me about the progressives in that thread was how happy and self-congratulatory they were for cutting their relatives out of their lives. They seemed to relish their anger and glory in their hatred. They treat them like virtues to be cultivated rather than sins to be repented of.
It reminds of that guy I heard about two, three years ago, who worked himself himself into a frothing rage over Chick-Fil-A's owner's defense of traditional marriage. So he got in his car and cruised up to a Chick-Fil-A drive-up window sporting his huge mad-on and started railing at whoever tried to take his order. And we know this because he recorded his abusive behavior on his phone and posted it to social media, and it went viral. But again, why would anyone want others to see such shameful behavior? The guy was *proud* of what he did. He wanted everybody to see it. He was like a church lady showing off her new Easter hat.
I am not saying that conservatives are incapable of hatred. All people are capable of such vices. But progressives have turned vices into virtues which metastasize into habits.
So when conservatives cut off relatives, it is (generally) more in sorrow than in anger, and, oh, one more thing, they don't blame Donald Trump, or anybody else for it. Like some of the progressives do. "I had to kick my MAGA sibling out of my life, because Trump is so divisive, so it's his fault." The ascent of the left is threatening to undo centuries of moral and ethical progress.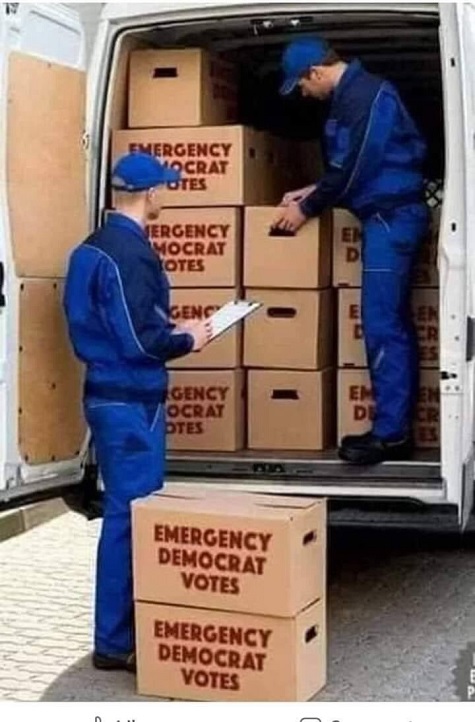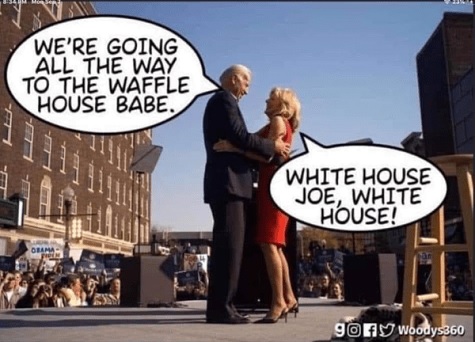 Let's Check In With The Duchess of Dumb: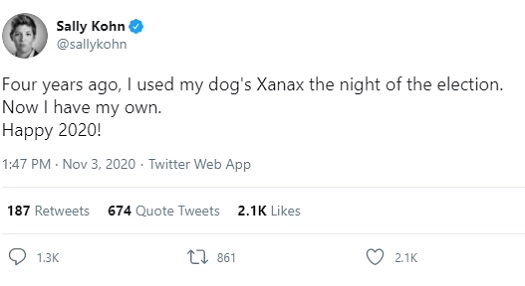 Some of the responses to
Sally's tweet
are hilarious.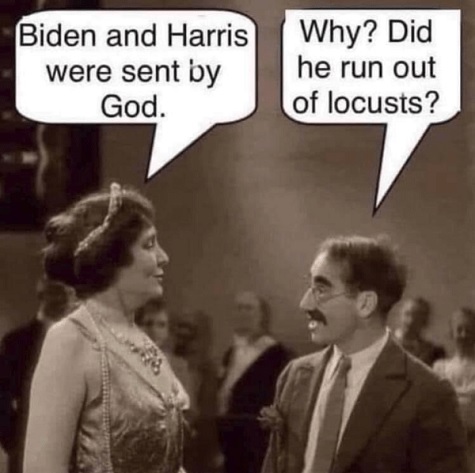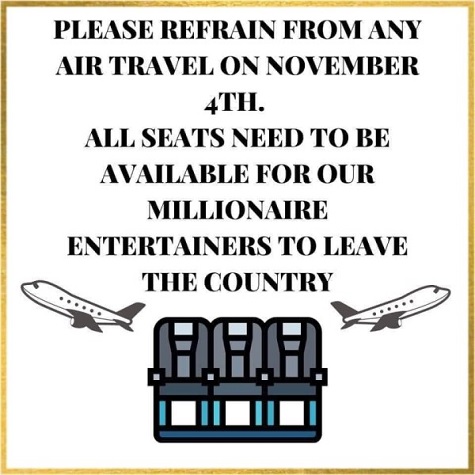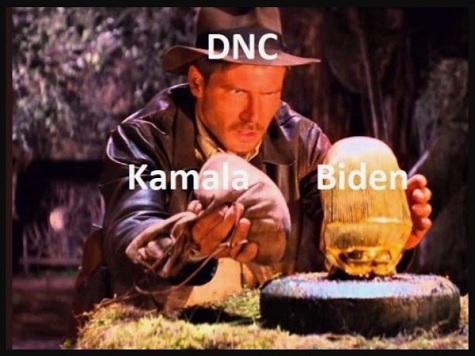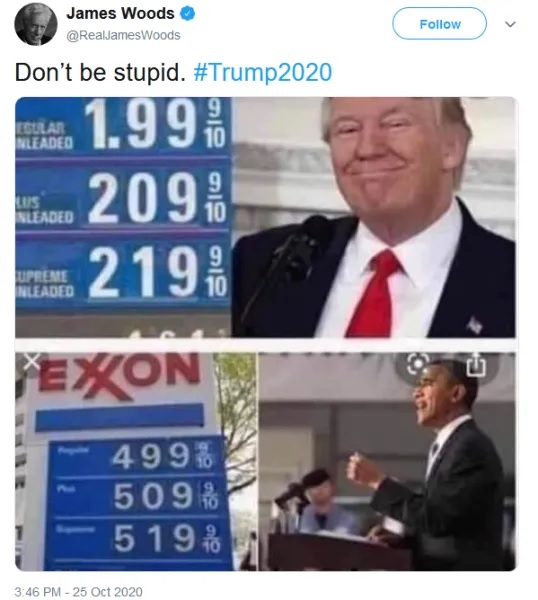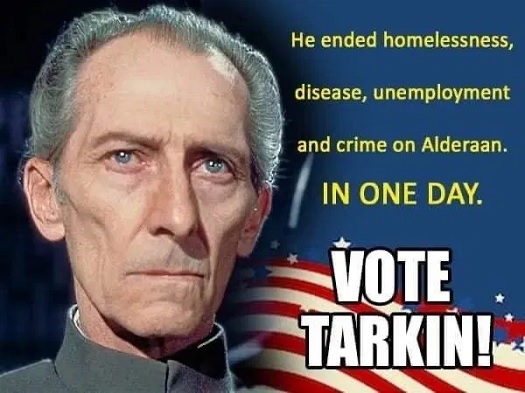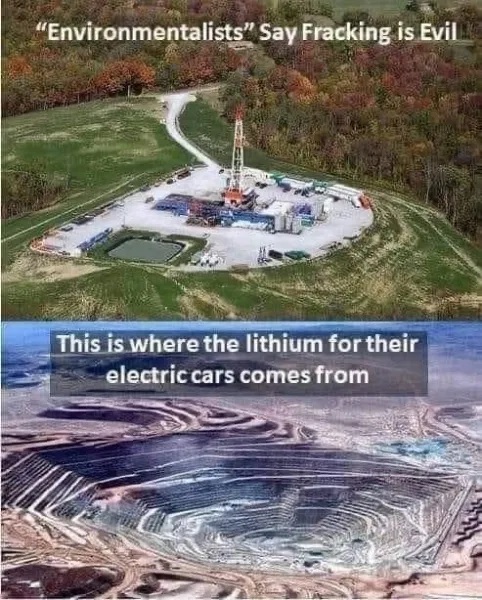 AoSHQ Weekly Prayer List
Please submit any prayer requests to "Annie's Stew" at apaslo atsign hotmail dot com.
Prayer Requests:

9/30 – Coelacanth requests prayers for his son Cameron, for Godliness and clarity of thought and heart and purpose.
10/19 Update – Coelacanth sends thanks – they have seen a couple of small breakthroughs this last week.

9/30 – lurking grandma asks for prayers for her family, for strength and solace. Her son-in-law died at 36 years old, from Covid 19 and co-morbidities. He left 4 children and 3 step-children still at home.

9/30 – A dad requests prayers for his son, David, who is currently employed by Disney World and may be furloughed soon. He needs prayers for help.

10/7 – Lee Also requests prayers for her good friend who needs a lung transplant. He's been on the list for a while, but it's getting to the point where he needs it sooner than later. She also would like prayers for the family of the person whose untimely death will give life to her friend. They have lost someone they love. But their generosity will help her friend.

10/15 – Pooky's Girl reports that Pooky will not get the part-time job he applied for, but he is volunteering for their church and Pookette's school. They should be okay financially, but it is nerve-wracking. Also, next Friday, they will be doing a home study to get approved for their adoption license. The last meeting didn't go very well, but they are moving forward after almost a year of delays. Prayers for peace, calm, and patience would be appreciated.

10/21 – Muley, the Duchess requests prayers for her late husband's mother, who is being taken out by bone cancer at 91. For peace and fortitude. She hasn't seen any family since March.

10/28 – redc1c4 said Resident 3vil lost her job a week ago. She's been hoping to retire in the near future, and this puts a hold on those plans. Prayers are requested for gainful employment soon so she can finally retire and enjoy the fruits of her years of hard work.

11/1 – Hrothgar requested prayers for his elderly sister-in-law, who suffered a head injury in a fall. Thanks to the Lord that the injury wasn't too severe, requiring only stitches, but she tested positive for Covid at the hospital, and her family will need to quarantine. Prayers are requested that it all turns out okay for everyone.


For Healing:

9/2 – Katya, the designated driver requests prayers for her stage 3 triple negative breast cancer. She is 2 chemo treatments in. She is doing well with side effects.
9/23 Update – Katya, the designated driver, sends word that her 4th chemo treatment was 9/24. She will have an ultrasound in about 2 weeks to see how things are progressing. Or hopefully, regressing. The plan is for her to follow up with the next round of chemo, surgery after that, then radiation. Her side effects have been very minor compared to most people. She sends her thanks to the Horde.
10/16 Update – Katya, the designated driver sends an update that her treatments are still going well, and so far, no problems. She also requests prayers for her mom, who has Covid. She is being treated in the nursing facility where she lives. She is very tired and has no appetite and is on oxygen.
10/27 Update – Katya, the designated driver sent word that her mother passed away yesterday. She and her brother were able to visit a few times over the weekend. Her mother was aware of them and seemed to know them. She slipped away quietly.

9/23 – Dr_No requests continued prayers for his daughter Megan. She had surgery for cancer earlier, and now has had the 2nd of 12 FOLFOX chemo treatments for her Stage III-C cancer. It's been rough – fatigue, weight loss, cold sensitivity, jaw pain. She's losing an average of 6.5 pounds per week now and has lost approximately 25 pounds since her surgery and beginning chemo. Her attitude is terrific despite what she's going through, but it'll be a rough slog between now and January.
10/8 Update – Megan was admitted to the hospital for bi-lateral pulmonary embolisms. Luckily, the embolisms responded to treatment. Dr_No says thanks again for sending words up for Megan!

9/24 – THE Lonebadger requests prayers for Dad, who had an episode of unknown origin while getting out of bed and he became unresponsive. Dad is in intensive care and on a ventilator.

10/7 – MrObvious requests prayers for an old friend from college, who has extremely aggressive Stage 4, Grade 3 Colo-rectal cancer. She's been through extensive tests since then and the common thread of discussion is "whether to even attempt surgery or go straight to hospice".

10/13 – Former 'ette Miss Marple is in an Indianapolis hospital. I believe Hrothgar saw the information, and he said he will provide updates when he finds out anything specific.

10/14 – vmom requests prayers for her friend Denise, who is recovering from a stroke.

10/21 – Lady in Black requests prayers for her stepmom, who fought breast cancer 7 years ago, and now it's back. She will be having surgery for a double mastectomy, followed by chemo. She'd appreciated any prayers to help her get through this surgery and contain this cancer.

10/24 – Kerncon requests prayers for his wife. His wife is currently in the ICU following a massive kidney infection, which resulted in the removal of one of them. She is currently stable and slowly recovering. They hope to be able to get her out of ICU in the next few days. Her remaining kidney hasn't resumed functioning, and it could take weeks to recover, if at all. Please keep them in your prayers for a swift recovery, and for regaining full function to her remaining kidney.

10/27 – Caiwyn requests prayers for his father, who has been battling pancreatic cancer for 3 years. His chemotherapy treatments are no longer effective enough to justify continuing with them, and they are being discontinued. Prayers for him, and for whatever more time God could possibly give him with his family

For submission guidelines and other relevant info, please contact Annie's Stew, who is managing the prayer list. You can contact her at apaslo at-sign hotmail dot com.
If you see a prayer request posted in a thread comment, feel free to copy and paste it and e-mail it to Annie's Stew. She tries to keep up with the requests in the threads, but she's not here all of the time, so she may not see it unless you e-mail it to her.
Please note: Prayer requests are generally removed after five weeks or so unless we receive an update.
Please remember the Prayer of St. Francis:
http://www.prayerguide.org.uk/stfrancis.htm


Who Dis: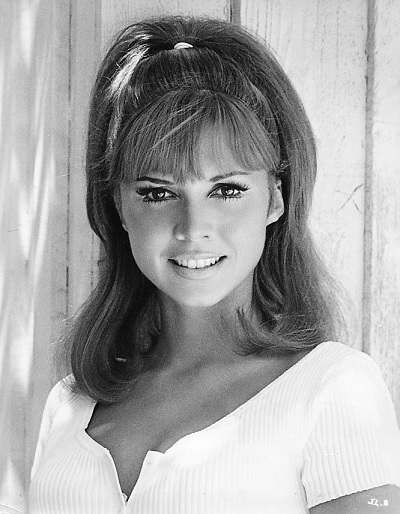 Photo 2
Photo 3
(leggy!)
Photo 4
Photo 5
(leggy!)
Photo 6
Photo 7


For the 'Ettes: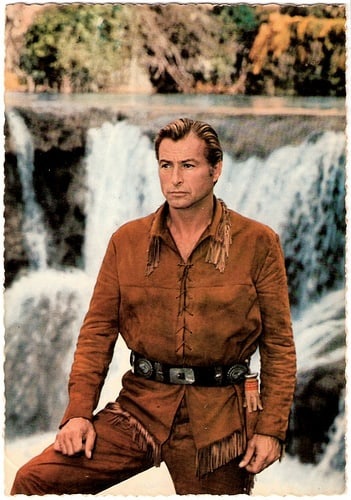 Photo 2
Photo 3
Photo 4
Photo 5


Monday Who Dis: RIP Sean Connery who, of course, was the iconic James Bond in Diamonds Are Forever along with Plenty O'Toole, AKA Lana Wood


Today's Edition Of The Morning Rant Is Brought To You Boston Baked Beans And Boston Brown Bread: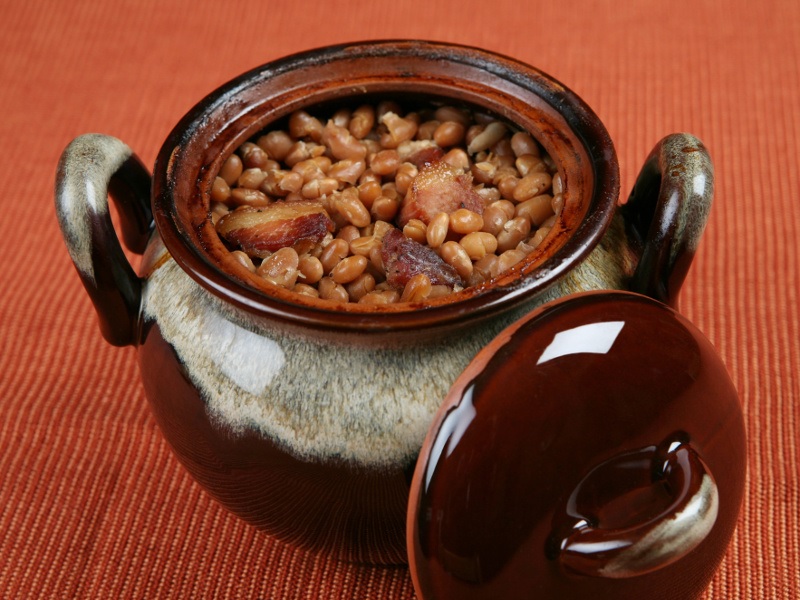 (click for bigger beans)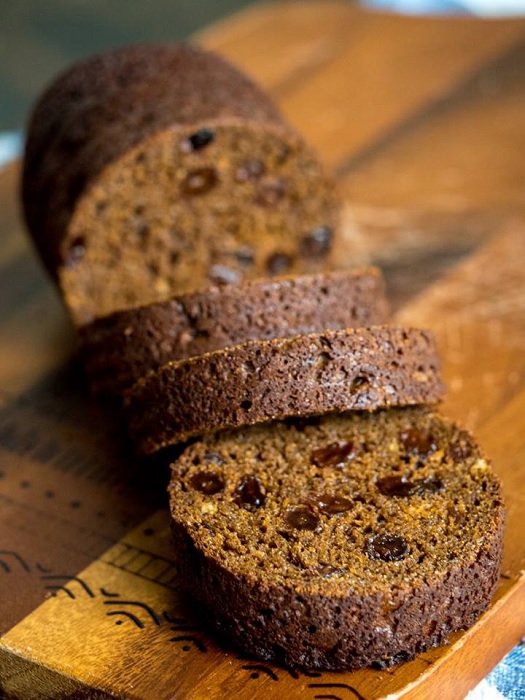 Baked beans recipe here.
Brown bread recipe here.

posted by OregonMuse at
11:08 AM
|
Access Comments