« The Morning Rant
|
Main
|
Poll Workers Gave Sharpies to Voters In Trump Districts.
Sharpie Marks Do Not Read on Optical Scanners, So Thousands of Trump Votes Were Made Invisible. »
November 04, 2020
They're Stealing the Election
Last night, between 4am and 4:30am, a thumb drive containing 128,000 votes was delivered to a Michigan ballot counting center.
All 128,000 votes were for Biden. Not a single one was for Trump.
At about the same time, something very similar happened in Wisconsin.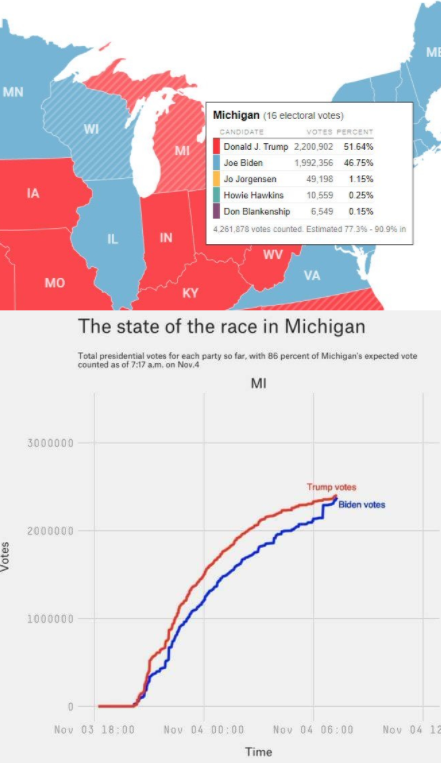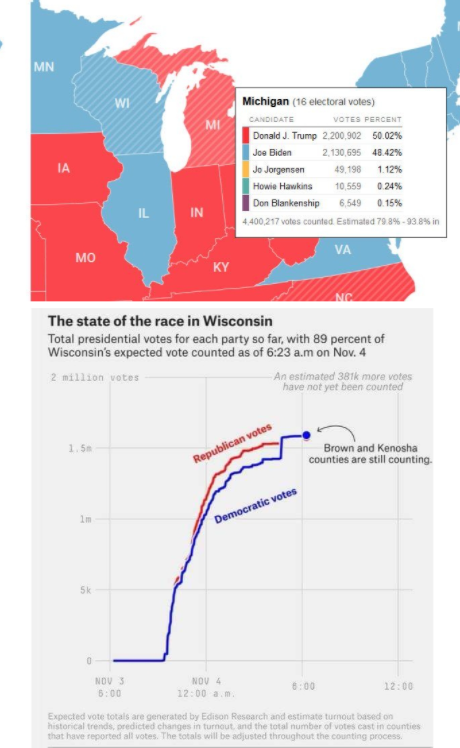 Oh, by the way: No big deal, but Wisconsin's vote just exceeded its number of registered voters.
That's not suspicious or anything.
So they're at 104% turnout, like Iraq used to be.
It's all fine.
Update: It turns out that Wisconsin didn't turn out 104% of the vote, but only 93% of the vote, which isn't suspicious either.

YouTube will censor and ban you for even implying that Trump won the actual vote, so Sargon of Akkad is getting around this by noting these voting, um, irregularities, but then declaring confidently that it must just be due to Joe Biden's clear and confident manner of speaking and potent charisma.

posted by Ace at
11:58 AM
|
Access Comments