« Gun Thread: Instinctive Shooting Edition! [Weasel]
|
Main
|
The Morning Report - 11/23/20 »
November 22, 2020
Sunday Overnight Open Thread (11/22/20)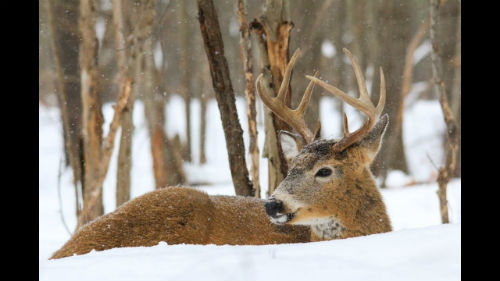 ***
The Quotes of The Day

Quote I

What people don't understand is this is something that we only have in America. There is no other country in the world where the ordinary citizen can go out and enjoy hunting and fishing. There's no other nation in the world where that happens. And it's very much a part of our heritage. Norman Schwarzkopf

Quote II

Anyone who thinks hunters are just 'bloodthirsty morons' hasn't looked into hunting. If you wait through long, cold hours in the November woods with a bow in your hands hoping a buck will show, or if you spend days walking in the African bush trailing Cape buffalo while listening to lions roar, you're sure to learn hunting isn't about killing. Donald Trump, Jr.

Quote III

Here bring your wounded hearts, here tell your anguish; Earth has no sorrow that Heaven cannot heal. Thomas Moore
***

Language Warning

&&&
I'm not lazy, I was out hunting this weekend.............
Those of you who deer hunt should be able to relate.................

&&&
***
(Could there be a mystery click?)
25 Vintage Photos Of Sideshow Performers That Were Truly Bizarre
***

If I wasn't settled down in the Frozen Tundra, this offer would be pretty enticing.

Want $10K and a New Mountain Bike? Move to Arkansas

The latest move to attract new residents and top talent is sure to appeal to riders of all levels and disciplines.

Home of the 1,100-mile High Country Route and an International Mountain Bicycling Association (IMBA)-recognized mountain bike mecca, Arkansas already attracts riders from around the world. But the Natural State's latest push to bring in new residents will surely make it even more appealing to cyclists.

The Life Works Here initiative seeks to attract transplants from around the U.S. to live and work in Northwest Arkansas. Sponsored by the Northwest Arkansas Council (NAC) with support from the Walton Family Foundation, the program will award $10,000 and a new bicycle — road or mountain — to accepted applicants.
***

This is an older story, but I missed it until now. Goodbye Tab soda.

The Coca-Cola Company is discontinuing Tab, its first diet soda brand that became a cultural icon in the 1970s and retains a small but loyal cult following to this day.

For years, rumors have circulated that the soda giant was planning to end the brand, which was introduced in 1963. The possibility of its demise had prompted Tab's most devoted fans — who call themselves Tabaholics — to reach out to the company to complain and even sign petitions demanding that Coca-Cola keep Tab alive.

I was never a fan of Tab. Fresca on the other hand, yum.
***

They may be the best hamburgers this side of Mars. But, I'll be damned if I wait over 30 minutes for one let alone 14 hours. People are nuts.

In-N-Out in 14 HOURS! Burger chain opens its first two Colorado outlets leading to fights and epic lines as people joke it's quicker to drive to California

In-N-Out Burger opened up its first two Colorado locations on Friday morning
People flocked to the restaurants in Aurora and Colorado Springs

Long lines in Aurora resulted in traffic delays in the city with police urging patrons to stay away from the area

By Friday afternoon, police warned the wait time was as long as 14 hours

One Colorado Springs man began waiting on line at the restaurant on Tuesday
In Aurora, people waiting on line witnessed a fist fight between patrons
***

I really don't care, but.........It seems as if former Monty Python goof John Cleese is in some hot water.

It's said one should never meet one's heroes for they'll always disappoint you. Thanks to Twitter, the great social leveler, you can meet them — or at least read what they really think. On Sunday, one of comedy's most towering legends (and greatest eulogists), John Cleese, decided the world needed to know that he was one of those people who took a skeptical eye towards the trans community. And it didn't go well.

It began when someone dug up a screenshot from less than two months ago, in which he signed a letter in support of J.K. Rowling, who over the summer also went on social media to out herself with transphobic comments. He responded with a joke that, too, was seen as transphobic.
***

Happy belated birthday. Rocky and Bullwinkle turn 29 again for the 32nd time.

Sixty-one years ago this past Thursday, Rocket "Rocky" J. Squirrel and Bullwinkle J. Moose were introduced to American TV audiences. The Adventures of Rocky and Bullwinkle and Friends debuted on ABC and NBC at 5:30 pm on November 19, 1959.

Rocky and Bullwinkle was one of the first cartoons I saw as a child and I'm sure it twisted my tiny, impressionable nervous system in all sorts of subversive way. I'm still known to proclaim "Fanmail from some flounder?" when reaching into the mailbox. And, of course, there's "Watch me pull a rabbit out of my hat" and "That trick never works."
***
The ONT Musical Interlude
Born on this day: 22 Nov 1950
American musician Tina Weymouth, bassist with Talking Heads, who had the 1983 US No.9 single 'Burning Down The House', 1985 UK No.6 single 'Road To Nowhere'. Also a member of Tom Tom Club, who had the 1981 UK No.7 single 'Wordy Rappinghood'. via thisdayinmusic.com
Born on this day: 22 Nov 1950
American musician and actor Steven Van Zandt, (Little Steven or Miami Steve), guitarist with South Side Johnny, then Bruce Springsteen's E Street Band and Little Steven and The Disciples of Soul. Created music-industry activist group Artists United Against Apartheid as an action against the Sun City resort in South Africa, Springsteen, U2, Bob Dylan and Run DMC, collaborated on 'Sun City'. He starred as Silvio Dante in the TV Series The Sopranos. via thisdayinmusic.com
***

Apparently teaching right from wrong doesn't involve toughness. Genius Award Winner.

OLK COUNTY, Fla. — A Florida man has been accused of contributing to the delinquency of his 8-year-old son after deputies say he had the youngster tag along with him during a recent crime spree.


When Ernest McKnight III, 36, was asked by a detective why he had the child with him he replied, "I was trying to toughen him up. … I don't want him to be soft," Brian Bruchey, a spokesman for the Polk County Sheriff's Office said.


He said the boy was with McKnight last week when deputies say McKnight burglarized three unoccupied dwellings, stole a car and made off with a package stolen from a porch. The crimes all took place in the City of Lake Wales, Fox News reported.
***

It took long enough. Tonight's Feel Good Story of The Day.

TERRE HAUTE, Ind. — A man convicted of kidnapping and raping a 16-year-old Texas girl before dousing her with gasoline and burying her alive was executed Thursday, the eighth federal inmate put to death this year after a nearly two-decade hiatus.

Orlando Hall, 49, was pronounced dead at 11:47 p.m. ET after being given a lethal injection at the federal prison complex in Terre Haute, Indiana. In his final words, Hall invited others to Islam, thanked those who supported him and sought to reassure them, saying, "I'm OK." After a statement was read recounting his crimes, Hall took one last opportunity to look to his supporters and say: "Take care of yourselves. Tell my kids I love them."

The late-night execution came after the Supreme Court denied last-minute legal challenges from Hall's attorneys, who had argued that racial bias played a role in his sentencing and had also raised concerns about the execution protocol and other constitutional issues.
***
Weekly commenter stats for week of 11-22-20

Top 10 commenters:
1 [634 comments] 'Sponge - Office of the President Elect' [88.99 posts/day]
2 [575 comments] 'runner'
3 [530 comments] 'Insomniac'
4 [475 comments] ' chique l'African Viking Queen of Greenland (It's not over folks!)'
5 [467 comments] 'Asshoes'
6 [447 comments] 'Bete'
7 [421 comments] 'rickb223 '
8 [417 comments] 'Soothsayer's Untrue But Accurate Tales'
9 [410 comments] 'redbanzai the Southerner'
10 [406 comments] 'artisanal 'ette'
Top 10 sockpuppeteers:
1 [311 names] 'Placeholder nic' [43.65 unique names/day]
2 [107 names] 'Miklos McMolnar, of the Ancient and Honourable McMolnars'
3 [76 names] 'Bete'
4 [52 names] 'Duncanthrax'
5 [49 names] '18-1'
6 [36 names] 'Count de Monet'
7 [31 names] 'Cicero (@cicero43)'
8 [27 names] 'Adriane the Hot Towel, Backbrush, and Rubber Duck Critic ...'
9 [23 names] 'Botched_Lobotomy'
10 [23 names] '20201120'
***

Tonight's ONT has been brought to you by Truthful Puns.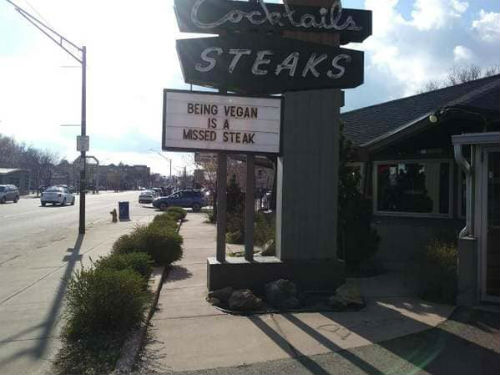 Notice: Posted with permission by the Ace Media Empire and AceCorp, LLC. Fat free, gluten free, venison free and taste free tonight.

posted by Misanthropic Humanitarian at
10:00 PM
|
Access Comments