« Gun Thread: Breathing Technique Edition! [Weasel]
|
Main
|
The Morning Report - 11/30/20 »
November 29, 2020
Sunday Overnight Open Thread (11/29/20)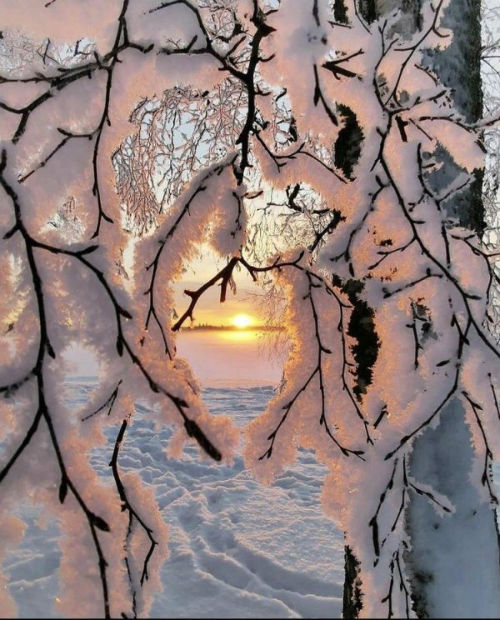 ***
The Quotes of The Day

Quote I

"As mayor, there is responsibility for me to lead by example and showcase to all in our region that we need to follow all restrictions and guidelines to the letter," Windsor Mayor Drew Dilkens

Quote II

This is the first time, Trey, that I want to leave the state of California. Why? Because the hypocrisy insulting the intelligence of every citizen in California. We have a county health director, who is not elected, who makes half a million dollars, who is not even a medical doctor, and she shuts down the restaurants from outdoor dining. Leo Terrell

Quote III

G– d**n it! When the policy differences are between maintaining American democracy and substituting racist, one party rule. You're G– d**n right, we want to criminalize policy differences that might exist between the outgoing administration and the administration that is about to take over." Keith Olbermann

Quote IV

"It is hall-monitor tattletale whining masquerading as journalism: petulantly complaining that tech platforms are permitting speech that, in their view, ought instead be silenced." Glenn Greenwald

Quote V

"They have basically come to say that they're from this particular group and they're there to repossess the home and want the people to vacate the premises," Edmonds police Sgt. Josh McClure
***
In the event you wanted to know more about our departed Moron Hugo the Chavez. His wonderful wife passed along his obituary and said I could share it with you folks.
***
Cutting off one's nose to spite their face. Or how coal outperforms wind.

Sat under an anticyclone, Britain's contribution from wind power since yesterday has been less than 1GW, around 2% of the total electricity generated. This situation is expected to last a few more days yet.

As ever, it is fossil fuels which have come to the rescue, with gas currently supplying 60% of the nation's power, and even coal, which has been fired up to give 7%.

Indeed, in the last day we have had more power from coal than from wind.

Thirteen years ago, the Labour government promised us that wind power could be powering every home by this year. (I wonder where I have heard that lately!)
***
Participant in India's AstraZeneca Covid-19 vaccine trial sues after experiencing 'severe adverse effect'

An Indian man who helped test a coronavirus jab based on AstraZeneca's candidate vaccine has filed suit, claiming that he suffered extreme side effects during his participation in the trial.
The plaintiff, identified in media reports as a 40-year-old man from Chennai, is suing the Pune-based Serum Institute of India (SII) for Rs 5 crore ($676,000 USD). The individual alleges that he suffered serious neurological damage after taking part in the phase three trial of Covishield, the SII's version of the Covid-19 jab being developed by AstraZeneca and the University of Oxford. The man was purportedly told that the vaccine was safe and chose to participate in the program in "the spirit of public service."

No fine print to read? Something smells fishy here.
***

Darth Vader actor David Prowse dies aged 85
***

Paul Joseph Watson NSFW-Language Warning

***
Speaking of NSFW You have been warned.
NYC continues to spiral down the toilet.
***

If Franklyn Dominguez, a member of the Latin Kings, was a dog, he would have been put down by now.

NEW YORK — A career criminal gangbanger with a "resume" of 70 prior arrests slashed a correction officer in the arm and stabbed a captain in the knee at the Manhattan Detention Complex on Thanksgiving Day, union officials said Friday.

The inmate, identified by a Correction Officers' Benevolent Association spokesman as Franklyn Dominguez, a member of the Latin Kings, was already fighting with two Correction captains — and waving a sharpened piece of metal — when the officer got out of an elevator at the Lower Manhattan facility and walked right into the melee in the vestibule, New York Post reported.
***

Little Himmler's Cuomo's Tattle Tale Hot Line was a bust. Local Law Enforcement said, "we are too damn busy doing other stuff."

Hardly any New Yorkers called in to rat out their neighbors over Thanksgiving, reports Tony Aiello of CBS New York.

"I heard back from 38 of the state's 58 Sheriff's," New York Sheriff's Executive Director Peter Kehoe told Aiello. "They reported that six calls came in through the state's [PAUSE] hotline regarding gatherings of more than 10 people. Unknown if the State Police responded to any of them. Sheriffs did not, no resources available."
***
***

If there is anything such as justice in this world. Carter Page will be a rich man.

CROSSFIRE HURRICANE: Carter Page Slaps $75M Lawsuit At The Whole Spygate Crew


Carter Page, who had been working as a CIA asset FOR America, was wrongly accused of being a Russian asset. Now he's going after the players who tried to take him down. By name.

While the rest of us are in limbo playing the will-he won't-he guessing game about what's coming next with Barr and Durham, Carter Page is done waiting.
***

We probably all have lost a loved one due to cancer. Wouldn't it be wonderful if there was a way to detect cancer before it was too late?

NHS to trial blood test to detect more than 50 forms of cancer - Researchers hopes Galleri trial will be a 'gamechanger' for early diagnosis and save many lives


If successful the blood test, known as Galleri, could revolutionise early diagnosis of cancer and save many lives by identifying symptoms quickly enough for prompt treatment to make the difference between life and death.

The blood test will be offered to 165,000 people in England from mid-2021, the vast majority of whom have no signs of the disease.

NHS England hopes the test may prove particularly useful at detecting early signs of cancers that are hard to spot and so have worse survival rates, such as ovarian and pancreatic cancer.
***

This certainly looks like a fun activity.

Audi Formula E driver Lucas di Grassi captured his night out at a karting track just outside São Paulo, Brazil, where every karter on track had a paintball gun. He described it as "Mario Kart in real life," and it looks like a blast.

"If you're driving your go kart and become upset because somebody got past, you can just let them have it and fire a hail of paintballs," di Grassi explains.
***

Politicians are politicians the world over. However, some are more creative than others.


Taiwanese lawmakers hurl pig organs in Parliament during brawl over US meat imports
Things got downright ugly


Taiwanese lawmakers' battle over allowing the import of American pork and beef products devolved into a literal fistfight Friday on the floor of Parliament in Taipei, but lawmakers threw more than just punches: Pig intestines and other organs were hurled between opposing parties.
***

Deplatforming is going too far. YouTube removing videos.

SAN BRUNO, CA—To combat harmful online material during the pandemic, YouTube will be removing any cooking videos that show you how to cook for more than 6 people. They have also stated that any channels that continue to post videos of large family-style meals with instructions for how to cook them will be permanently suspended from the platform.
***

I love french fries, however my waist line doesn't. French fries ranked. What say you Horde?
***

Sunday = Food Thread and while we are discussing fast food Just about everything you wanted to know about McDonald's McRib sammich.

The McDonald's McRib, a sandwich that has 70 ingredients but no rib meat, was first introduced in 1981 and wasn't much of a hit. But in the years since, it has established a cult following, and when it returns to the menu sporadically, those fans come out of the woodwork. That scheme is both accidental and deliberate, and understanding it requires a lesson in McDonald's business model, supply-chain logistics, and marketing.
***
The ONT Musical Interlude
On this day: 29 Nov 2001
Beatles guitarist George Harrison died in Los Angeles of lung cancer aged 58. Following the breakup of The Beatles Harrison had a successful career as a solo artist and later as part of the Traveling Wilburys. The youngest member of The Beatles, (aged 16 when he joined), his compositions include 'Taxman', 'Here Comes the Sun', 'Something', and 'While My Guitar Gently Weeps'. Harrison released the acclaimed triple album, All Things Must Pass, in 1970, from which came the worldwide No.1 single 'My Sweet Lord.' via thisdayinmusic.com
&&&
Born on this day: 29 Nov 1933
John Mayall, 'father of the UK blues movement', his Bluesbreakers Band has featured Eric Clapton Mick Taylor, Mick Fleetwood, John McVie, Jack Bruce, Peter Green and Jimmy McCulloch. via thisdayinmusic.com
***

When you think you misplaced something. Always check your pockets first Genius Award Winner.

LINCOLN, Neb. (KOLN) - A man accused of destroying metal detectors, a wine rack and other property inside a north Lincoln Super Saver was arrested following the incident Tuesday night.

Andrew Marr, 30, was booked into the Lancaster County Jail on charges of criminal mischief and possession of a controlled substance.

According to the Lincoln Police Department, officers were called to Super Saver at 27th and Cornhusker around 8:30 p.m. Tuesday on a report of a man ransacking the inside of the store.
***
Civil disobedience is Tonight's Feel Good Story of The Day.

Robby Dinero, a U.S. Marine and the owner of a gym in Orchard Park, New York, was fined $15,000 for violating the coronavirus restrictions after a confrontation last week with the Erie County Health Department.

The defiant business owner appeared on Fox News on Tuesday and tore the citation into pieces on live TV, ripping Gov. Andrew Cuomo for the "worst kind of leadership."
***

Tonight's ONT has been brought to you by DIY Bidets.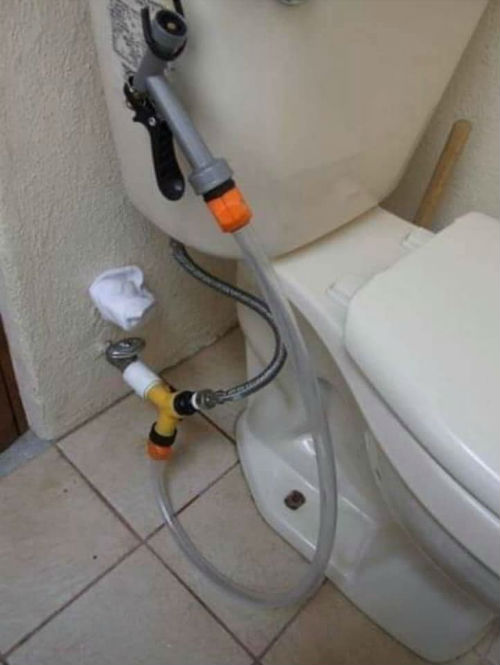 Notice: Posted with express permission from the Ace Media Empire and AceCorp, LLC. Thoroughly reviewed and cleared by Dewey, Cheatem & Howe, S.C. ONT tips, loose change, drink tokens and burner phones to petmorons at gmail dot com.


posted by Misanthropic Humanitarian at
09:57 PM
|
Access Comments