« EMT 11/01/20
|
Main
|
San Francisco Accepts New York's Challenge And Continues To Push The Envelope Of "Peak Stupid." »
November 01, 2020
Sunday Morning Book Thread 11-01-2020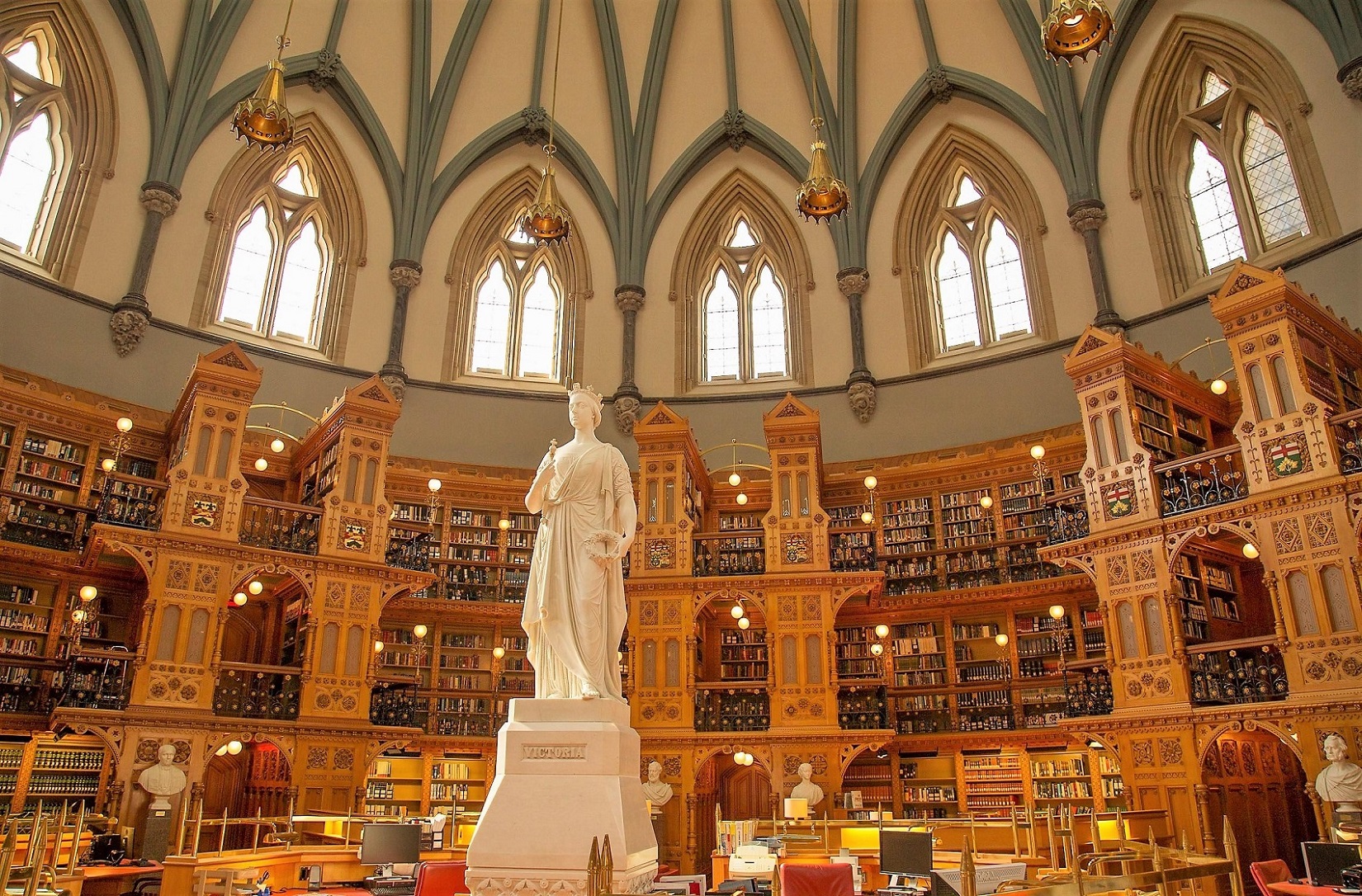 Main Reading Room, Library of Parliament, Ottawa, ON, Canada

Good morning to all you 'rons, 'ettes, lurkers, and lurkettes, wine moms, frat bros, crétins sans pantalon (who are technically breaking the rules). Welcome once again to the stately, prestigious, internationally acclaimed and high-class Sunday Morning Book Thread, a weekly compendium of reviews, observations, snark, witty repartee, hilarious bon mots, and a continuing conversation on books, reading, spending way too much money on books, writing books, and publishing books by escaped oafs and oafettes who follow words with their fingers and whose lips move as they read. Unlike other AoSHQ comment threads, the Sunday Morning Book Thread is so hoity-toity, pants are required. Even if it's these pants, which you probably shouldn't wear if you're trying to date a PETA hottie (if such actually exist).


Did You Remember?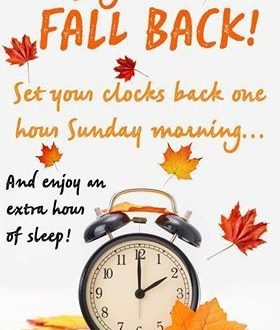 Pic Note:
Canada's Library of Parliament is just yuuge:
The main reading room rises to a vaulted ceiling and the walls and stacks are lined with white pine panelling carved into a variety of textures, flowers, masks, and mythical creatures. In the galleries are displayed the coats of arms of the seven provinces that existed in 1876, as well as that of the Dominion of Canada, and standing directly in the centre of the room is a white marble statue of Queen Victoria, sculpted by Marchall Wood in 1871. The northern galleries are also flanked with the white marble busts of Sir John Sandfield Macdonald; Prince Edward, Prince of Wales (later King Edward VII); Alexandra, Princess of Wales (later Queen Alexandra); and Sir Étienne-Paschal Taché.

The library's collection comprises 650,000 items, covering hundreds of years of history and tended by a staff of 300. Access to the facility is generally restricted to those on parliamentary business, but research publications are produced by the library and are available to the public. The main branch on Parliament Hill is only the central hub of a larger complex that spreads to other parliamentary buildings, where services are offered in a number of branch libraries and reading rooms.


It Pays To Increase Your Word Power®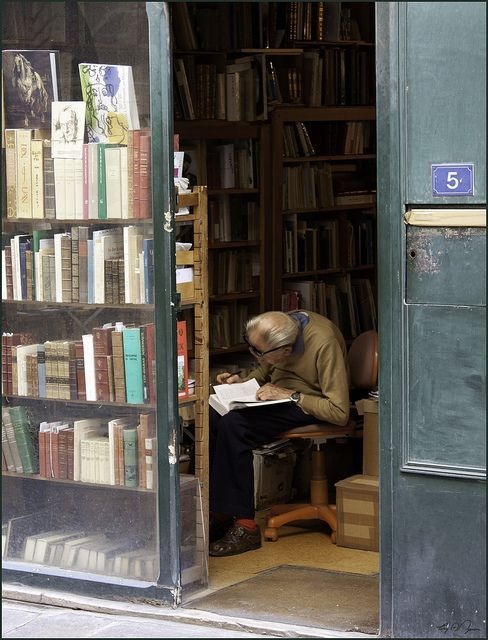 Critically Drinking
I have recently discovered the Youtube channel of a movie reviewer calling himself The Critical Drinker. Many of you morons probably already know who I'm talking about. But for those who don't, he has adopted the persona of a drunken, profane, surly Scotsman (is there any other kind?) to do movie reviews. He also reviews TV shows, video games, and comics graphic novels. He absolutely hates how 'wokeness' has seeped into (or has been imposed on) these entertainments, sucking all of the life out of them and leaving nothing but desiccated husks, empty of interesting plots, compelling characters, and great stories.
For example, in Mulan - The Movie Nobody Wanted, he makes a good case why the Mulan character in the original animated movie is a better 'strong woman' role model for young girls than one in the live-action reboot. Why the Past Matters is also good.
Here is an introductory video of what his channel is all about. That's where I noticed he also writes political thrillers under the name Will Jordan. His novels feature Ryan Drake, who is "a man who finds people who don't want to be found." The first novel in the series is Redemption, which blurb has a bit more backstory:
Once a soldier in the British Army, he now works for the CIA, leading an elite investigation team that tracks down missing agents. But his latest mission - to free a prisoner codenamed Maras and bring her back onto US soil within forty-eight hours - is more dangerous than anything his team has attempted before.

Despite the risks, the team successfully completes their mission, but for Drake the real danger has only just begun. Faced with a terrible threat, he is forced to go on the run with Maras - a veteran agent scarred by years of brutal imprisonment.

Hunted by his former comrades and those willing to do anything to protect a deadly secret, Drake is left with no choice but to trust a dangerous woman he barely knows. For he has only one chance to save those he loves and time is running out.
I like this bit in his Amazon author's bio:
To support himself during his degree he worked a number of part time jobs, one of which was as an extra in television and feature films. Cast in several action/war movies, he was put through military boot camp and weapons training in preparation.

Having always enjoyed writing, he used this experience as the basis for his first thriller, REDEMPTION. He was able to supplement this with visits to weapon ranges in America and Eastern Europe, as well as research trips to Washington DC, London and New York.
There are 8 other installments in Jordan's Ryan Drake series.
So that's all I have for today.
Go away now!


Who Dis: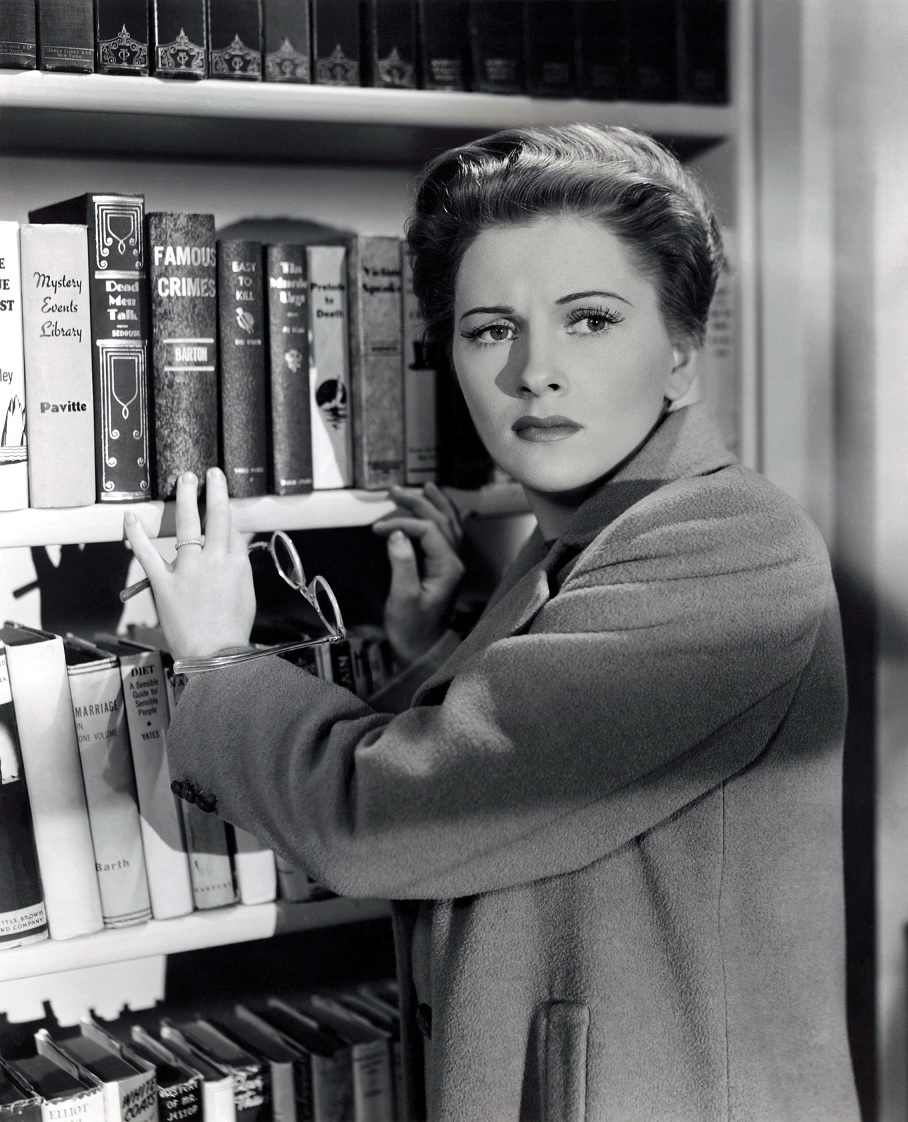 (Last week's 'who dis' was singer/songwriter/actress/catwoman
Eartha Kitt
.


Antifa From the Inside Out
Thanks to 'Ette vmom 2020 for giving me a heads-up about the book Behind the Black Mask: My Time as an Antifa Activist by Gabriel Nadales. Many teens go through a "rebellious" phase, but some, like Gabe, have it worse than others:
As a young Mexican immigrant, Gabriel Nadales grew up feeling alienated and distant from the American Dream that brought his parents to this country seeking a better life for themselves and their family. In high school, he was attracted to a left-wing ideology and soon found himself caught up in the anarchist subculture—...Above all, he was angry: angry at cops, angry at Wall Street, angry at corporations that despoiled the environment, angry at America itself.

It was only after being exposed to works by classical liberal economists—such as Milton Friedman and Thomas Sowell—that Nadales began to reconsider his assumptions about capitalism and American society. Eventually he left Antifa and became a conservative activist, advising youth groups on campuses around the country on how to deal with left-wing students, radical faculty, and openly hostile administrators.
I have a theory that most of the kids who get caught up in antifa, if they come from decent backgrounds and have been raised with good values, eventually get to a point where they have to think "whoa, this is really messed up" and drop the whole thing. Those that stay and continue to riot and commit acts of mayhem, there's something wrong with. Because I always hear they have prior criminal records, or do a lot of drugs, or are even pedophiles. They just ain't right in the head. I mean, just look at the antifa mugshot photos.
Another book in a similar vein is the short, $2.99 Kindle book Unmasking Antifa: Five Perspectives on a Growing Threat, of which Mr. Nadales is a contributor. The Amazon blurb has samples from all 5 of the authors. This is the one that disturbed me the most:
"If every example of a district attorney deciding not to prosecute an Antifa member for political reasons is seen as effectively a contribution of sorts to the cause, then Antifa is well-supported at public expense. Every time police… are ordered to stand down during Antifa actions, that too can be viewed as a contribution to Antifa." -Matthew Vadum, "The Murky Money Trail"
That's pretty effective for being "just an idea."
___________
And speaking of the election, I saw this one on Twitter yesterday, Divided we Fall: One Possible Future, that might be interesting:
Political upheavals can be a very dangerous time, especially when ideologies are as far apart as they are now. Divided we Fall presents one possible future, one where powerful forces act behind the scenes to effect the change they've wished to create for decades, and have largely been held back. What happens when a nation is sharply divided, anarchistic forces allowed to run wild, and the police are held at bay or even defunded? Add in a presidential assassination, and you have all the potential for a world changing situation. In this world, Divided we Fall.

A collection of talented veteran bestselling authors and several new ones join together to paint a picture of the post 2020 election that none of us hope to see come about. But the more we watch events unfold, the more anything seems possible.
The nine authors in this anthology include Mack Henkel, Brad Torgerson, Sarah Hoyt, and Jon Del Arroz. Available on Kindle only for $3.99.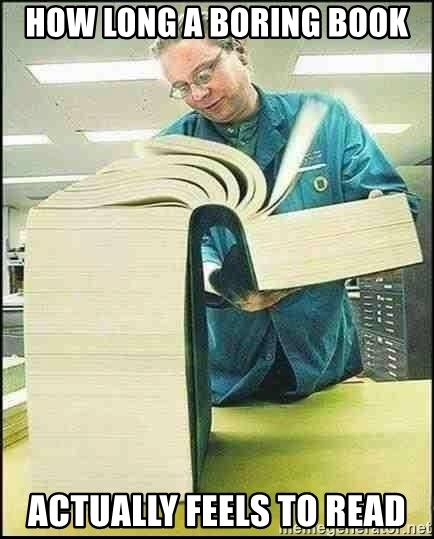 Books By Morons
Moron author Mark Huffman's novel of antediluvian earth, Leviathian, has just had its price reduced.
The Earth is cursed, humans scrape meager livings from the soil, and legendary beasts roam the wilderness. When a fearsome leviathan threatens his homelands, Noah must find a way to defeat the monster. Desperate to discover its weakness, he journeys to seek the aid of the half-angel giants called the Nephilim. Meanwhile, the angelic Watchers known as the Grigori have seized the great city of Enoch, and their powerful leader has become obsessed with Noah's bride-to-be.

Friendships and faith are tested, and Noah is thrust into the middle of an impossible revolution against the fallen Grigori. His Nephilim comrades must choose whether to fight on the side of humanity or the angels, and their decision may mean the difference between the earth's salvation and its annihilation.
The Kindle edition is $2.99 and the mass-market paperback is $7.99. The paperback is also available from Barnes & Noble.
___________
The debut novel of moron 'Remarkably Unremarkable' (who mostly lurks) is available for pre-order on Amazon Kindle, Misjudged, a legal thriller featuring Sam Johnstone, a disabled veteran and lawyer who
...was hoping for renewal when he took a job at a boutique law firm in rustic Wyoming. The mountains and streams of the west would be a refreshing, quiet place to start over after years of war and turmoil in his personal life.

But after a local woman is brutally murdered, Sam realizes that things aren't so quiet in this rural American town. The accused is one Tommy Olsen, a known delinquent who had been sleeping with the victim. Sam is repulsed by the crime and wants nothing to do with the case, but meets with Tommy to make sure he has legal representation.

Yet things are not as they seem.
The Kindle edition of Misjudged is a whopping good 99 cents. This may be the pre-release price. Purchase it now, and it will be delivered to your device on November 10th.
It is also available in hardcover and paperback.
___________
Moron author David Welch has apparently taken a break from writing science fiction (i.e. The Chaos Quarter series) and has published a western novel, The Day of the Deputy, which he described to be in his e-mail as a "coming of age action-adventure which pit a green young man against hardened criminals, and revenge against justice."
From the Amazon blurb:
Stanton Brunner has always lived in the shadow of famous lawmen. His father is a respected town sheriff, his grandfather a legendary, retired U.S. Marshal. But Stan never wanted to have it out with the bandits of the world, and was content to live the quiet life of a frontier town gunsmith. This comes to a crashing end when Bloody Brit Talmadge and his band of outlaws ride into town. Talmadge...means to rule the town and surrounding valley with an iron fist...When tragedy strikes Stan's family at Talmadge's hands, the young man finds himself with a choice: slink away and do nothing, or take up the badge where no one else will.
The Kindle edition is $2.99.
___________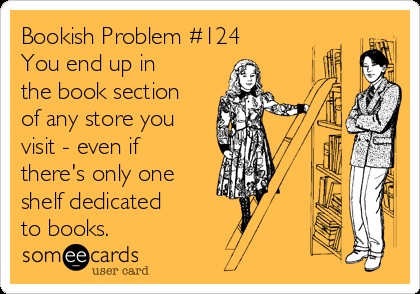 Moron Recommendations
From a lurking moron:
Also, there's a publisher I go to a lot for old pulp stories I think some of the other morons might like. They're gloriously free of all the PC-crap you see in publishing these days. I included the link if you think it might be something they're interested in. And no, I have no connection to them beyond being a satisfied customer.

Steeger Books | Pulp Fiction Superstore: Pulp Reprints, Vintage Artwork

___________
If you like, you can follow me on Twitter, where I make the occasional snarky comment.
___________
So that's all for this week. As always, book thread tips, suggestions, bribes, insults, threats, ugly pants pics and moron library submissions may be sent to OregonMuse, Proprietor, AoSHQ Book Thread, at the book thread e-mail address: aoshqbookthread, followed by the 'at' sign, and then 'G' mail, and then dot cee oh emm.
What have you all been reading this week? Hopefully something good, because, as you all know, life is too short to be reading lousy books.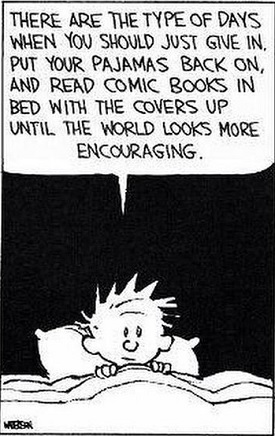 posted by OregonMuse at
09:00 AM
|
Access Comments