« Quarantine Cafe: Eats n Treats Edition
|
Main
|
The Morning Report - 11/17/20 »
November 16, 2020
Monday Overnight Open Thread (11/16/20)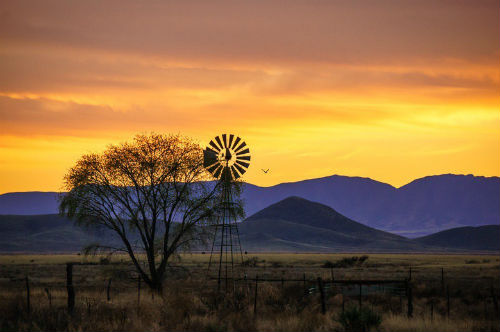 ***
The Quotes of The Day

Quote I

BUT how come people aren't seeing through this shit at a cursory glance?
Even the f*cking WHO says that lockdowns do nothing. If I could deduce that the virus was not all that lethal back in February from the F*cking numbers in the F*cking cruise ship, how come people haven't tumbled to it even now. In face, why are people putting up with their F*cking states locking down again. Sarah A. Hoyt

Quote II

Remember, the best and the brightest of the libs are neither - they are singularly unaccomplished jerks whose worth is approximately 1/1000th of their inflated self-worth. Kurt Schlichter

Quote III

"And I'm not on social media, so I don't read anything, I don't watch anything. I've never been on it and I've stuck off it.
"And I've found that I'm quite a sensible, rounded man who can take things on the chin." AC/DC's Brian Johnson
Quote IV

I learned at an early age how to load, how to fire, and gun safety, and I think that [gun] education should be available to everyone." Asya Branch of Tupelo, Mississippi. Miss USA Pageant winner.

Quote V

"I'm going to do everything I can to try to prevent Biden from locking us up and locking us down and forcing us to wear masks forever." Sen. Rand Paul (R-KY)

Quote VI


"It is both possible and impossible to appreciate rap music as a white fan. On one hand, it is impossible for me to have the experience that rappers illustrate in their songs and thus it is impossible to fully appreciate the songs without access to those experiences." Florida Southern College's H.A. Nethery

Quote VII


"These are very intrusive measures with no parallel in modern times. We don't take it lightly to limit people's rights [...] but we see it as necessary." Sweden's Interior Minister Mikael Damberg
***

Fraud is fraud. It doesn't matter if it is widespread or targeted to a specific precinct. Clark County Commission certifies election results, except District C race; 6 vote twice

Canvass finds 6 double votes, no widespread fraud, registrar says
So 5 legal voters were disenfranchised screwed. We keep hearing that every vote matters except that it's subjective.
***
***

If Leftist philosophy wasn't so damn dangerous this would be pretty damn funny. Unfortunately, it isn't funny. But very predictable.


Minneapolis officials plan to bring in outside law enforcement officers to help amid a shortage — but the new teams might not form in the way initially expected.

A divided City Council on Friday approved nearly $500,000 to contract with the Hennepin County Sheriff's Office and Metro Transit police for extra officers. Together, they would work on joint enforcement teams responding to 911 calls or targeting hot spots for violence around the city.

But Metro Transit police "do not have capacity to provide additional resources to the Minneapolis Police Department," according to a statement from Terri Dresen, a spokeswoman for the Metropolitan Council. Dresen said Metro Transit police will continue to work with Minneapolis in other ways.
***

Given a choice, children prefer tasty meat. Babysitter finds herself in hot water after treating kids with McDonald's Happy Meal instead of cauliflower.

A babysitter has refused to pay a mum "emotional support money" after she fed her children chicken nuggets - without ever being told they were vegetarian.

The 19-year-old said she has been babysitting for two years and was recently asked by a new family to look after their nine-year-old boy and seven-year-old girl.

She says the pair were perfectly behaved during her time in charge, so when they requested a chicken nugget Happy Meal for dinner she decided to reward their good behaviour.

But both the children and their parents failed to mention that they were vegetarians, leading to a blazing row when the mum returned to find her kids eating chicken.
***
Obamacare Has Republican DNA: So Why the War to Kill It. Obamacare actually borrowed from many Republican principles.

The Affordable Care Act is back before the U.S. Supreme Court in the latest of dozens of attacks against the law by conservatives fighting what they now perceive to be a government takeover of health care.

Yet, in an odd twist of history, it was Newt Gingrich, one of the most conservative speakers of the House, who laid out the blueprint for the Affordable Care Act as early as 1993. In an interview on "Meet the Press," Gingrich argued for individuals' being "required to have health insurance" as a matter of social responsibility.

Over time, he drew on ideas from the conservative Heritage Foundation and Milton Friedman to suggest "that means finding ways through tax credits and through vouchers so that every American can buy insurance, including, I think, a requirement that if you're above a certain level of income, you have to either have insurance or post a bond."
This link needs further illustration..................

1. In order to insure the uninsured, we first have to un-insure the insured.

2. Next, we require the newly un-insured to be re-insured.

3. To re-insure the newly un-insured, they are required to pay extra charges to be re-insured.

4. The extra charges are required so that the original insured, who became un-insured, and then became re-insured, can pay enough extra so that the original un-insured can be insured, 'free-of-charge' to them.

This, ladies and gentlemen, is called "redistribution of wealth" or, by its more common name, SOCIALISM, or "PROGRESSIVE", the politically correct names for COMMUNISM!
***
I'm tired of Biden. I'm sick of the Chinese Kung Flu...........

***

Once upon a time in grade school I got in trouble for calling something "Cream styled manure" in the lunch line. School hot lunches really haven't changed too much over the years.

25 Gross School Lunches Kids Have Actually Been Served

The lunch lady is an indelible figure in our childhood memories. She may have been a little gruff and world-weary but serving screaming kids lunch is a thankless task so who can blame her? What shouldn't escape blame, however, is the food itself. The word food may actually be too generous for the various iterations of slop and loaf that a school kid encounters when pushing their tray down that grim line.

For every glorious Pizza Friday there are days where the food is unrecognizable at best and indigestible at worst.
****

And the beat goes on........ The Conservative Tree House is being deplatformed by Word Press.
Most CTH readers are likely aware of the term "deplatforming." Unfortunately, the big tech control mechanism to shut down speech & assembly has now arrived on our doorstep.

One week after the 2020 presidential election, The Conservative Treehouse received the following notification:

…"given the incompatibility between your site's content and our terms, you need to find a new hosting provider and must migrate the site by Wednesday, December 2nd.
Disturbing, very disturbing.
***

Politicians the world over are all the same.
If you drive a car, I'll tax the street
If you try to sit, I'll tax your seat
If you get too cold, I'll tax the heat
If you take a walk, I'll tax your feet

FUEL'S GOLD Brits could be charged for using UK roads in scheme to plug £40bn budget hole

The Chancellor is reviewing a new Treasury paper following concerns about the £40 billion budget hole created by the switch to electric vehicles, The Times reports.
***
The ONT Is Always Looking Out For You TM

A new study conducted by the American Heart Association has found that people who enjoy eating chili peppers could potentially have a 'significantly reduced' risk of falling victim to cardiovascular disease and cancer.

Researchers came to this conclusion by analysing health and dietary records of more than 570,000 individuals in the United States, Italy, China and Iran. Using this data, researchers compared people who ate chili peppers on a regular basis to those who did not, ultimately discovering that peppers are linked to a number of potential benefits.

When comparing people who enjoy chili peppers to those who don't, the researchers' analysis found that chili pepper had:

a 26% relative reduction in cardiovascular mortality;
a 23% relative reduction in cancer mortality; and
a 25% relative reduction in all-cause mortality.
***

A number of phrases are becoming popular in 2020. First it was "social distancing". Let me introduce you to, "planetary protection" bureaucracy."

In October 2020, NASA's Planetary Science and Astrobiology Decadal Survey committee received a manifesto from its Equity, Diversity and Inclusion Working Group (EDIWG). Written by NASA Ames Research Center public-communications specialist Frank Tavares — along with a group of eleven co-authors including noted activists drawn from the fields of anthropology, ethics, philosophy, decolonial theory, and women's studies


With praiseworthy clarity as to their bias and intent, the EDIWG authors say that human space exploration must be stopped because it represents a continuation of the West's tradition of resource development through free enterprise. "All of humanity is a stakeholder in how we, the planetary science and astrobiology community, engage with other worlds," they say. "Violent colonial practices and structures — genocide, land appropriation, resource extraction, environmental devastation, and more — have governed exploration on Earth, and if not actively dismantled, will define the methodologies and mindsets we carry forward into space exploration. . . . It is critical that ethics and anticolonial practices are a central consideration of planetary protection. We must actively work to prevent capitalist extraction on other worlds, respect and preserve their environmental systems, and acknowledge the sovereignty and interconnectivity of all life."
***

Did you chuckle or was it just me?
***
The ONT Musical Interlude
On this day: 16 Nov 1968
Led Zeppelin played their first ever show in the North of England when they appeared at Manchester College of Science & Technology. Zeppelin were paid £225 for the gig. via thisdayinmusic.com
On this day: 16 Nov 1968
The Jimi Hendrix Experience went to No.1 on the US album chart with their third and final studio album Electric Ladyland. The double album included 'Crosstown Traffic,' 'Voodoo Chile' and a version of Bob Dylan's 'All Along the Watchtower'. Hendrix expressed displeasure and embarrassment with this "naked lady" cover which was banned by several record dealers as "pornographic", while others sold it with the gatefold cover turned inside out. via thisdayinmusic.com
On this day: 16 Nov 1971
Frank Zappa appeared on this week's UK TV music show the 'Old Grey Whistle Test', playing live and showing clips from his '200 Motels' film. via thisdayinmusic.com
***

There are drive through restaurants, banks, liquor stores. Time to make a grocery store a drive through. Not. Genius Award Winner.

A Montana man smashed his car through the front doors of a grocery store then proceeded to drive up and down the aisles and there are videos
***

Instant Karma caught on video........Tonight's Feel Good Story of The Day.
***
Tonight's ONT has been brought to you by Fascinating Ideas.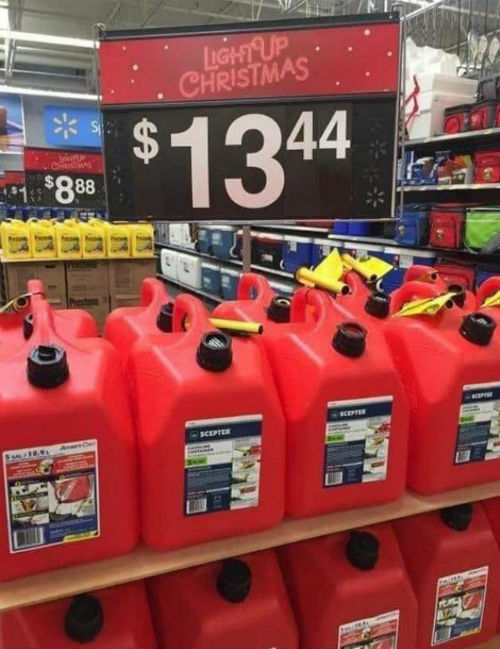 Notice: Posted with permission by yadda, yadda, yadda.

posted by Misanthropic Humanitarian at
10:00 PM
|
Access Comments