« Quarantine Cafe: Weird Musical Cult Edition
|
Main
|
The Morning Report - 11/10/20 »
November 09, 2020
Monday Overnight Open Thread (11/9/20)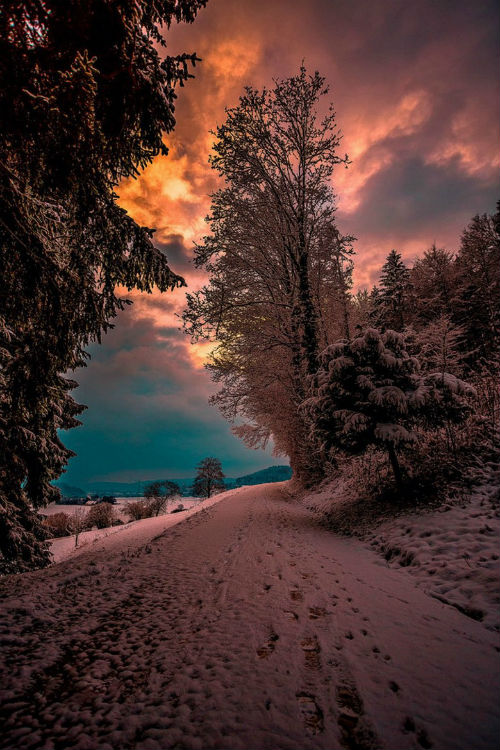 ***
The Quotes of The Day

Quote I

And just like that the rioting and looting has ceased overnight. And now the half of the country that pummeled America like a battered wife is telling her to put on sunglasses, hide her black eye, be a good girl, and "come together as one." Her answer? "Go fuck yourself."James Woods

Quote II

...."when it comes to the media and conservative voters and their politicians, the media lie, they lie, they lie, and then they lie. They were shocked by what happened because they spend the last four years lying about the success of the Donald Trump administration. They created false narratives, such as the Russia collusion hoax, Anonymous, the Kavanaugh situation, the Covington kid, and they lied through intentionally false polling, which said that this was going to be a blowout for Democrats."Mollie Hemmingway

Quote III

The Great Inversion that attends every Republican/Democrat transfer is well underway, the only difference being the Covid twist: Trump's rallies are "superspreader events"; Biden's maskless masses taking to the streets is simply the spontaneous joy of a liberated people. Four years ago, Trump's clear decisive election-night victory was the result of Russian machinations; now Biden's shifty, protracted election-week victory is something no responsible citizen with a care for the health of our democracy should ever question the integrity of. In November 2016 the media urged the people to "resist"; in November 2020 Americans are ordered to "unite".Mark Steyn

Quote IV

This took social distancing to the nth degree. It's definitely the most ridiculous measure I've seen so far. It's beautifully done. They've spent some money printing this sticker and it must be 8ft across or something. I just thought it was hilarious." Alastair Hilton
***

I wonder if this chicken was spatchcock. We know it was cooked sous vide au naturel

Living on the west coast of the US, or better yet- the Pacific Northwest, hot springs are abundant, similar to the ones found in the country of Iceland.

Did you know researchers at MIT and the University of Alcala in Spain, released a study in September, indicating strong evidence of ancient hominids using geothermal hot spring pools for cooking whole animals?

Well, you see where this is going... An Idaho man, usually stories like these start with "Florida man," was banned from Yellowstone National Park for attempting to cook chicken in a hot spring.

Yellowstone park rangers found the man on Aug. 7 near Shoshone Geyser Basin with cooking pots, attempting to cook two whole chickens in a burlap sack sitting in a hot spring, reported East Idaho News.
No word if this chef likes maple syrup on his French toast.
***

The McPlant, I wonder if it will give you the McShits.

McDonald's could be renewing two food fights in 2021 – the meatless burger battle and the Chicken Sandwich War.

The global fast-food giant shared exclusively with USA TODAY Monday that it has developed a new plant-based platform dubbed McPlant with tests of the burger expected in some markets around the world next year.

In a move that could kick-start a new round of the Chicken Sandwich War, McDonald's also confirmed its new Crispy Chicken Sandwich would arrive in the U.S. early next year during its virtual investor update Monday.

"McPlant is crafted exclusively for McDonald's, by McDonald's," Ian Borden, McDonald's international president, said at the investor meeting. "In the future, McPlant could extend across a line of plant-based products including burgers, chicken substitutes and breakfast sandwiches."
***

For us hockey fans. GOAL!!!!!!
***

We are going on a week since since the debacle of the 2020 elections. I haven't said much and I've attempted to keep the debacle out of The ONT. Tonight is a little different and I do have a few election links to share with you.

There is no such thing as voter fraud. The process is as pure as the wind driven frozen tundra snow.

Texas Attorney General Ken Paxton today announced Friday that Kelly Reagan Brunner, a social worker in the Mexia State Supported Living Center has been charged with 134 felony counts of purportedly acting as an agent and of election fraud.

Brunner now faces up to 10 years in prison for these offenses if convicted.

Paxton said in a statement "I strongly commend the Limestone County District Attorney's Office, Sheriff's Office, and Elections Office, as well as the Department of Health and Human Services Office of the Inspector General for their outstanding work on this case and their commitment to ensuring a free and fair presidential election…"

He added "Registering citizens to vote or to obtain mail ballots without their consent is illegal. It is particularly offensive when individuals purport to be champions for disability rights, when in reality they are abusing our most vulnerable citizens in order to gain access to their ballots and amplify their own political voice. My office is prepared to assist any Texas county in combating this insidious form of fraud."
Eventually the yard signs will come down. The bumper stickers removed and the flags lowered. Just remember, you are not alone.

There will be time, when it is over, for retrospective, including how Democrats out-lawyered and out-strategized Republicans using coronavirus as the excuse to remake voting and lower voting security. We will need to deal with big tech censoring.

But as we go through this process, the outcome of which is not certain, don't feel alone. You are not alone.

And don't despair of their taunts, draw strength from them.

Psalm 30: "I will extol thee, O Lord; for thou hast lifted me up, and hast not made my foes to rejoice over me."

One last link about the election and a betting pool. When does Fox News Channel's Steve Hilton get shit canned? Any one want to start a pool?

"For four years, they smeared the duly elected president and his supporters. 'Not my President' they screamed, 'not my president'. Four years on, still they are at it, still they parade their reckless, condescending intolerance," Hilton continued his scathing rebuke, airing multiple video clips of examples.

"Four years of non-stop hate, and now they want the Americans they dismiss and demean to just roll over and pay homage to the new regime," he said, adding an emphatic, "No, no, no."

Hilton suggested Trump supporters should follow the "norms" Democrats themselves claim that the president has undermined, playing a clip of failed 2016 nominee Hillary Clinton advising Joe Biden not to concede before the media basically declared him the 2020 victor.

"Now, I wouldn't go that far. Refusing to concede under any circumstances would be an attempted coup," Hilton said. "That may be a Democrat norm but it's certainly not a Democratic one."
***

Risk vs. Reward, the age old question.
Guy tries to rob female off-duty cop, but he gets smacked with street justice seconds later. He had no idea she was a cop and she was carrying her piece. This happened in Brazil.
Yup, put a smile on my face.
***

Just a friendly reminder to our LA Moron friends. It is really time to consider moving unless you have your own armed security and live behind tall fences.

LOS ANGELES (CBSLA) – The Los Angeles Police Department is set to stop responding to traffic collisions and downsize its robbery and homicide division as part of a series of moves aimed to address new budgetary challenges.

According to the Los Angeles Times, the effort is aimed at moving more than 200 LAPD officer back to patrol under a "broad reorganization aimed at preserving patrol and community engagement functions".

Anyone with minor injuries from misdemeanor hit-and-run incidents and other crashes will be instructed to file a report online under the plan, the Times said.


Station desks will no longer be manned on weekends under the plan, along with planned cut to LAPD Metropolitan Division, and air support, robbery and homicide and gang and narcotics divisions.

The plan also will see 350 sworn positions cut and reduce LAPD ranks down to around 9,700 by April.

The department currently has 10,100 sworn officers, the Times reported.
***

Where there is a will, there is a way. Although it isn't always legal.

A British army major is accused of convincing Germany, Belgium and Sweden to send dozens of tanks and weapons which he then sold himself for hundreds of thousands of British pounds.

The 64-year-old man convinced the countries that he was working for London's Household Calvary Museum to get them to send him Cold War-era vehicles and weapons that he then sold to collectors.

While attempting to import 23 military vehicles plus weapons in 2011, he came under suspicion and authorities began to investigate him.

Hey Michael Whatley I'll take a Willy's Jeep.
***
And I have some bad disturbing news.

New York governor Andrew Cuomo says he is looking into ways to "fix" or "stop" the Trump administration from implementing a vaccine distribution plan.

Cuomo made the extraordinarily tone-deaf comments during an interview with George Stephanopoulos on ABC's "Good Morning America."
What a humanitarian prick.
***

I'm curious. Was it Sleepy Joe or the SkankBag who selected this medical ethicist for the new Kung Flu task force?

Joe Biden introduced his coronavirus task force Monday morning. It will include Dr. Ezekiel Emanuel, the "medical ethicist" who createdvObamacare's "death panels." Curiously, Emanuel wishes the 77-year-old Biden had died two years ago.

In his national address Saturday, Biden said his COVID-19 plan "will be built on bedrock science" and "will be constructed out of compassion, empathy, and concern." Ethics and empathy have different meanings to Democrats, as was shown by Gov. Andrew Cuomo's flooding of old-age homes with the virus.

Emanuel likely thinks New York's death toll was a feature, not a bug. After all, it mostly killed the elderly — people the "medical ethicist" believes don't deserve to live. He has publicly claimed that 75 years should be the cut-off for human life.
***
The ONT Musical Interlude
On this day: 9 Nov 1967
The first issue of Rolling Stone Magazine was published in San Francisco. It featured a photo of John Lennon on the cover, dressed in army fatigues while acting in his recent film, How I Won the War and the first issue had a free roach clip to hold a marijuana joint. The name of the magazine was compiled from three significant sources: the Muddy Waters song, the first rock 'n' roll record by Bob Dylan and The Rolling Stones. via thisdayinmusic.com
&&&
On this day: 9 Nov 1966
John Lennon met Yoko Ono for the first time when he visited her art exhibition 'Unfinished Paintings and Objects' at the Indica Gallery in London. via thisdayinmusic.com
You know it, you can't get enough of this pair.............
***

This headline reminds me of a song title and a Genius Award Winner.

Sheriff: Man arrested after police found him at the wrong place, at the wrong time

A man who police said was at the wrong place at the wrong time is now behind bars.

According to the Clayton County Sheriff's office, deputies were serving a search warrant at an apartment complex on Pine Drive on Saturday.

While serving the warrant, deputies allegedly smelled marijuana coming from a car with a man sitting inside while the car engine was running.
***

The news of late has sucked. Here is an inspirational Tonight's Feel Good Story of The Day.

Meet Robert Carter of Cincinnati, Ohio.

Robert is a single man who adopted three young boys from a family of five. Normally that in and of itself would be a great story. But amazing as that is, Robert then went above and beyond to keep a family together.

Meet Robert Carter, a single man from Ohio, who is now the legal father of five children he chose to adopt. While waiting for the adoption process to be approved, he worked hard to buy a new home for his new family.

"I'm relieved because I tried to go through the process before and it didn't work out, but now I'm just happy that it's over and I'm their dad for the rest of their life, and they know that they'll never have to go through what they went through again," Carter told FOX19.
***

Tonight's ONT has been brought to you by Colorful Polka Dots.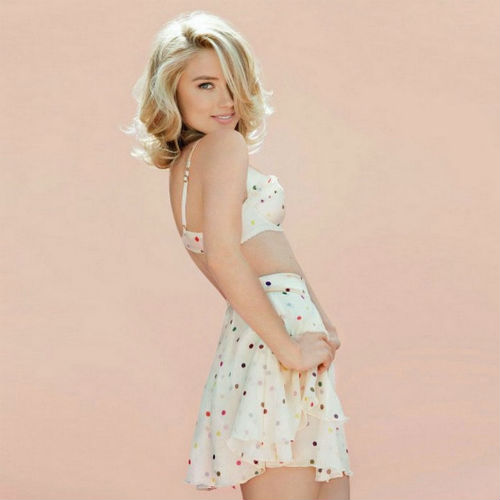 Notice: Tonight's ONT was not approved by the Ace Media Empire or AceCorp, LLC. Then again we didn't seek authorization. Complaints? #LearnToCode

posted by Misanthropic Humanitarian at
10:05 PM
|
Access Comments