« Saturday Evening Movie Thread 11-14-2020
[Hosted By: Moviegique]
|
Main
|
EMT 11/15/20 »
November 14, 2020
Saturday Overnight Open Thread – 11/14/2020 [Buck Throckmorton]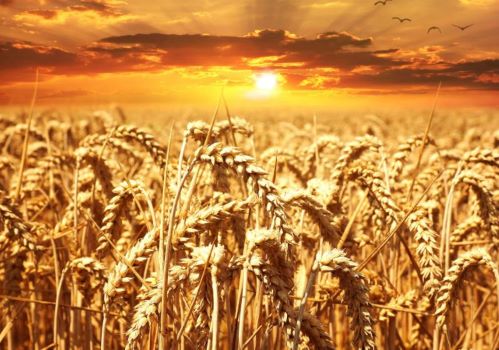 *****
WHAT'S A WAHINE LIKE YOU DOING IN A PLACE LIKE THIS?
Did Polynesians sail to South America 800 years ago? Or did some Native Americans possibly ride the trade winds to Polynesia?
Genetic analysis of their modern descendants shows that people from the Pacific Islands and South America interacted long before Europeans arrived
Researchers, published in Nature, sampled genes of modern peoples living across the Pacific and along the South American coast and the results suggest that voyages between eastern Polynesia and the Americas happened around the year 1200, resulting in a mixture of those populations in the remote South Marquesas archipelago. It remains a mystery whether Polynesians, Native Americans, or both peoples undertook the long journeys that would have led them together. The findings could mean that South Americans, hailing from what's now coastal Ecuador or Columbia, ventured to East Polynesia. Alternatively, Polynesians could have arrived in the Marquesas alone having already mixed with those South American people—but only if they'd first sailed to the American continent to meet them.
*****
STREET ART
Some of these works by artist Tom Bob are really clever. This takes a lot more talent and creativity than most any modern art taking up space in art galleries.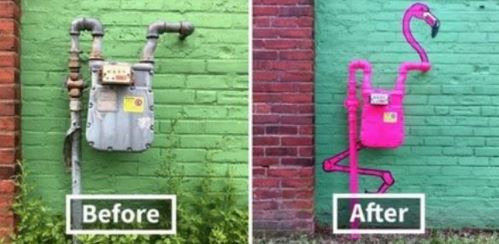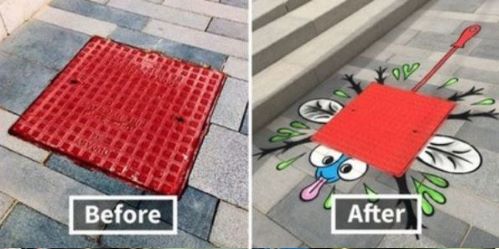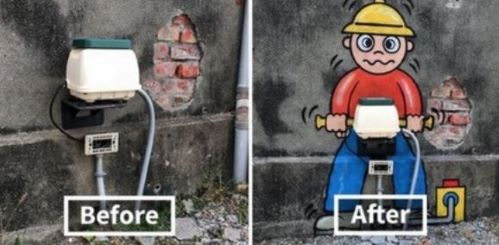 *****
SCARIEST MOVIE SCENES
What do you remember as the scariest movie scene you ever saw?
I was a small child when I saw Chitty Chitty Bang Bang. The "Child Catcher" scene scared me silly. Afterwards, entering the bookmobile when it passed through my neighborhood was a challenge for me, because it seemed like it would make for a perfect child catcher.
*****
PHILOSOPHER'S PICKUP LINES
René Descartes: "I would rearrange the stars for you, babe… And, technically-speaking, it is NOT IMPOSSIBLE for me to rearrange the stars, because everything that is external to me is subject to skepticism and, as such, the only thing I can truly be certain of is my own, rational existence."
G.W.F. Hegel: "I could really see a guy like me with a girl like you. And, more importantly, I could really see a guy like me seeing myself through the relational experience of a girl like you seeing me, amiright?"
Ayn Rand: "Babe, I'm gonna give you a night you'll never forget… But, in return, I expect you to give me something of equal value because altruism is both illogical AND the world's greatest evil (and so is government regulation)."
Friedrich Nietzsche: "I didn't know that angels could fly so low. Or that angels even existed anymore now that God is dead."
*****
CLASSICAL MUSIC YOU LIKE BUT CAN'T NAME
Most of us grew up hearing and liking a lot of classical music that is played as background or mood music, but if you're like me, you reached adulthood and didn't know the names of specific pieces you liked, much less their composers. Here's a couple that you'll recognize.
Georges Bizet's "March of the Toreadors"
(From the Opera "Carmen")
Felix Mendelssohn's "Spring Song"

*****
FISCALLY CONSERVATIVE / SOCIALLY AWKWARD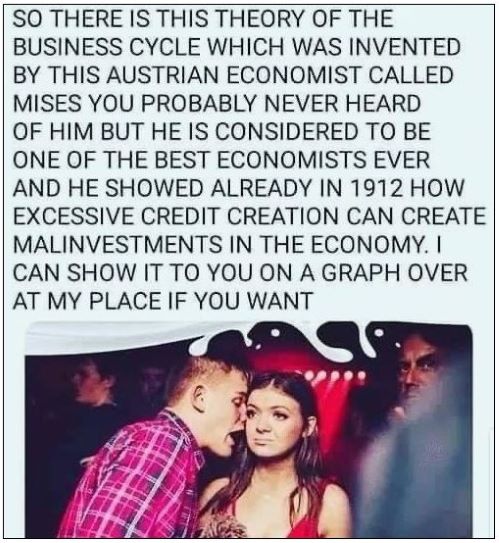 *****
FAKE SIGN LANGUAGE INTERPRETER
I despise the modern tradition of multi-venue, week-long funerals for deceased politicians and government officials. If we must have them though, then I want the fake sign language guy from Nelson Mandela's funeral to be there doing his thing.
*****
BUCK THOUGHTS
A church with a preacher who speaks of "faith journeys" rather than faith, will have sacraments that coincide with fads of the political left.
*****
HOLIDAY BAKING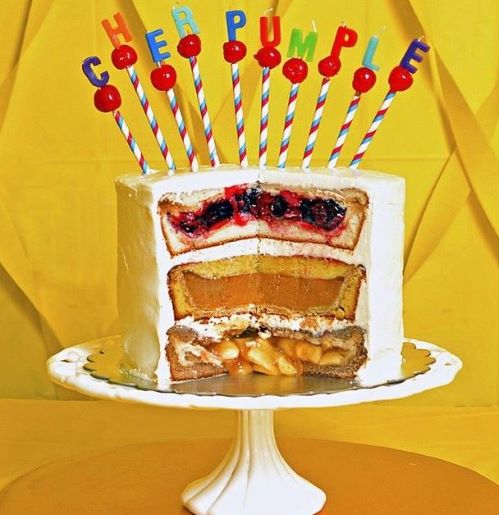 Forget fruitcake or cookies. I want a Cherpumple Monster Pie Cake this year. It's the turducken of holiday desserts.
It's a three-layer cake, but each layer has a pie baked into it. The first layer is spice cake with a whole apple pie baked into it. The second layer is yellow cake with a whole pumpkin pie baked into it. The top layer is white cake with a cherry pie baked into it. The three layers are stacked on top of each other to make one giant cake, that is then covered in cream cheese frosting.
Cherpumple creator Charles Phoenix provides an entertaining demonstration of how to make one.
*****
MOTIVATION
Every person who makes your job harder was someone your boss thought was the right person for the job.
*****
ARE YOU A PEPPER?
*****
THROCKMORTON'S FIRST LAW OF LIVE MUSIC: IF THERE'S AN UPRIGHT BASS IN THE BAND, IT'S PROBABLY GOING TO BE GOOD
I've enjoyed receiving feedback from ONT readers who want to share some of their favorite songs, musicians, or videos that involve an upright bass. Y'all have great taste. Here are a few you recommended.

THE WAILIN' JENNIES – These Canadian ladies make some beautiful harmonies on this Tom Petty cover.
LAKE STREET DIVE – When a band has only three instruments, you don't expect them to be a trumpet, a tambourine, and an upright bass. But with these voices that's all you need.
HANK WILLIAMS III – Hank III is not a fan of pop country, and he has some suggestion on how to fix country music. (NSFW)
*****
Tonight's overnight thread has been brought to you by Radar Speed Checks.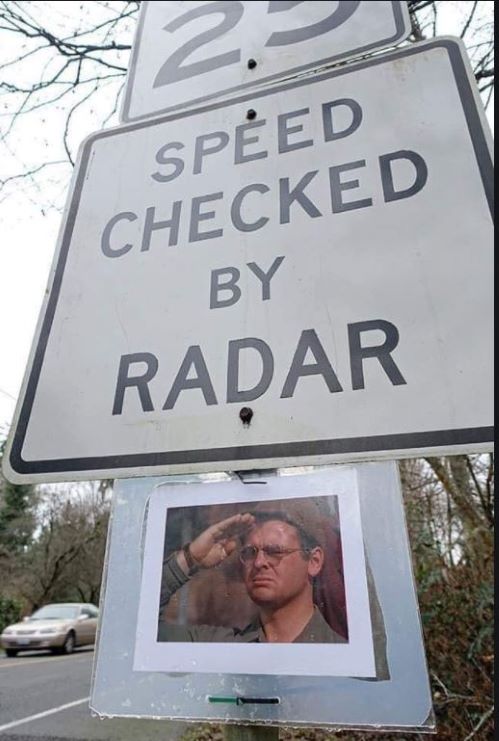 *****
Thanks again to the horde for letting me play host. Please feel free to offer any helpful feedback, insults, or tips at buck.throckmorton at gmail dot com

posted by Open Blogger at
10:00 PM
|
Access Comments