« Neocons Agitating for More Victory-Free Wars, Again
|
Main
|
Quarantine Cafe: Bunnies and Beavers »
November 18, 2020
Escape from New York: Residents Continue Fleeing Filthy Communist Shithole NCY
Even hardcore lefties have had it.
A new CNBC report shows that 300,000 New Yorkers have bailed on the Big Apple since the beginning of the lockdowns.

The figure is based on change-of-address requests and likely masks the full picture. Many households include more than one person, and an address only registers in the report when 11 or more forwarding requests are made to a particular county.

Evidence of this mass migration has been apparent for months. Moving companies and trucks have been hard to come by as the demand to leave the city rises, and a record number of apartments have sat empty as landlords struggle to find occupants. The median rental price on studios in Manhattan fell 7.1 percent this year, but the cheaper rent and other incentives have not been enough to entice most people back.


...

The city's reaction to the pandemic has had a domino effect, and the pieces are likely still falling. As both businesses and their employees have eased into remote work, many have realized it isn't necessary to cram a workforce into one centralized, expensive location. As a result, it is likely that some businesses and employees will leave the city permanently.

Other blue state and blue city fascists are likewise cracking down on law-abiding citizens.
And in some cases, the law-abiding citizens are rebelling.
In Chicago's suburbs, bars and restaurants are now simply ignoring mandates that they shut down -- they say they must remain open. It's a matter of simple survival.
A New York state sheriff has answered mass-murderer Andrew Cuomo's decree that Thanksgiving is cancelled -- he says they will not be enforcing this lawless decree.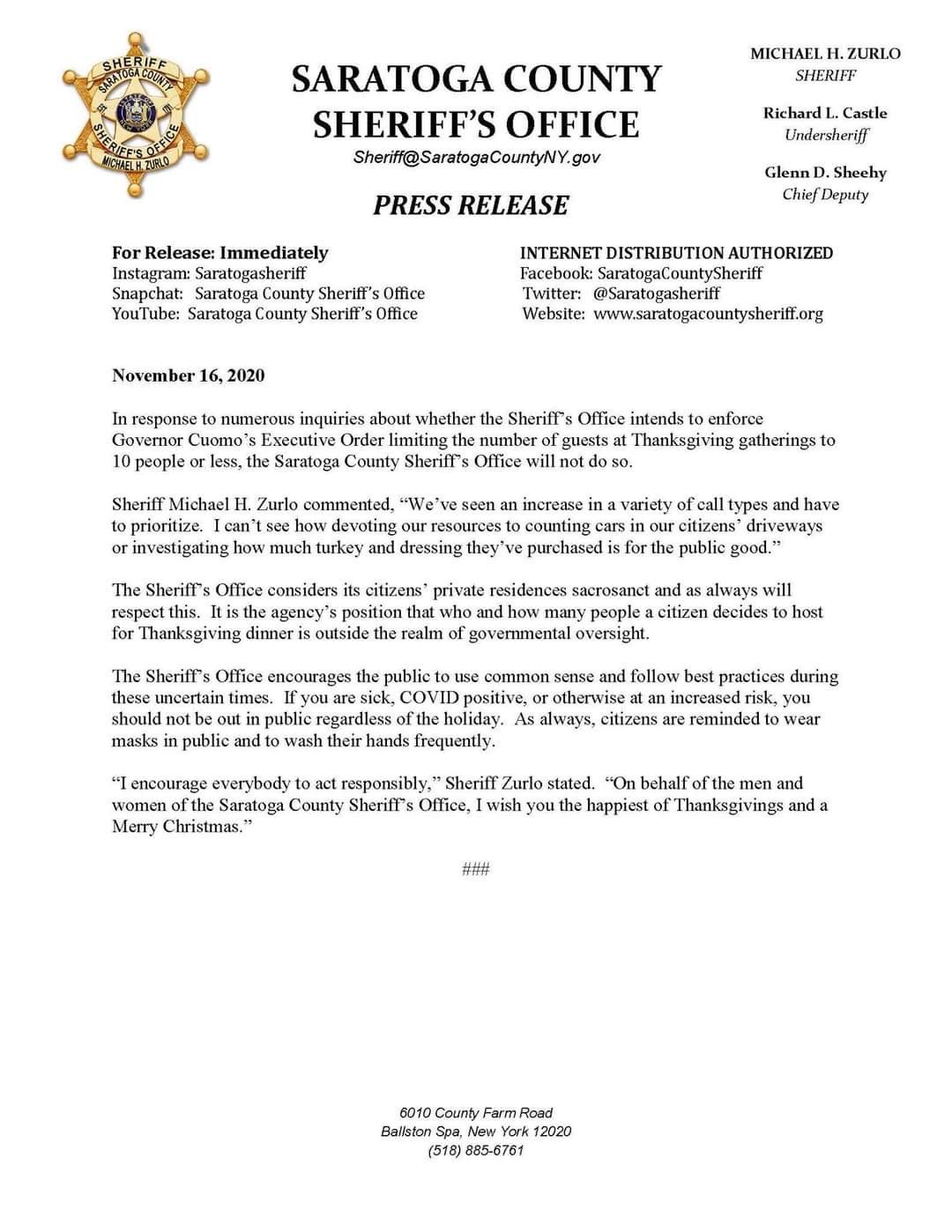 Meanwhile, in Oregon -- where rioting, arson, and attacking cops is perfectly legal -- any Thanksgiving dinner in which seven people attend is now decreed be a crime against the state.
As always, if you violate an illegal decree to not see your family, make sure you just deem your Thanksgiving dinner a BLM riot/protest or a memorial for a thuggish Democrat politician.
Then no rules apply.

posted by Ace at
06:43 PM
|
Access Comments