« Cutting the Cord Hints and Help
Plus: Fox News' Ratings Crash on Saturday as Network Falls to Third Place
More: Sandra Smith Caught on Hot Mic Showing Anger That Anyone Doubts Fox News' Election "Calls"
|
Main
|
Jake Tapper Appoints Himself Ambassador of the New Era of "Unity" By Threatening the Careers of Trump Supporters If They Don't Get Onboard the Leftwing's Agenda »
November 09, 2020
Uberlefty Naomi Wolf Now Regrets Voting for Sundown Lockdown Joe Biden
NEIL CAVUTO AND FOX CUT AWAY FROM PRESSER, CLAIMING TO SHOW IT WOULD VIOLATE THEIR "CONSCIENCE"
This was also the imbecile that published an entire "history" book based on the notion that homosexuals were routinely put to death by English courts -- something based on a totally false, ignorant reading of legal judgments, which anyone actually conversant with the subject matter would know.
And here she is -- surprised that Lockdown Joe is in fact pro-lockdown.
Fucking incompetent idiot.
Lockdown Joe's running mate was covid. How did you miss that?'
True, he didn't "foreground" it, as you say. But politicians never 'foreground" their unpopular positions -- you have to deduce them based on their positioning and their attack lines (attacking Trump for not imposing lockdowns) and what they don't say.
Did you not know that? Did you not know politicians routinely lie?
Or, to put it in your preferred terms: Did you not know that politicians frequently fail to "foreground the truth"?

HOW COULD YOU NOT HAVE KNOWN THAT?
Oh right, because you're a perfect imbecile. A "IYI" -- "Intellectual Yet Idiot" -- as Nicholas Nassim Taleb writes about.
Coming up at 4:30: A Trump campaign press conference about fraud in Pennsylvania.
Well, Fox is making sure you understand that they betrayed you and they're proud to have done so: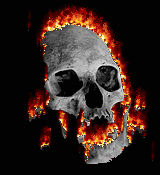 I will say this about Fox: At least they're not trying to hide it. This is they're coming out party, and they want the world to know they are now, OFFICIALLY, a leftwing CNN clone.
He actually says he cannot show live news "in good countenance" but he's a fucking idiot. He meant "conscience." You cannot countenance something, you cannot in good conscience let something stand. He conflated the two because he's a fat liberal asshole.
WRONG. Wrong wrong wrong wrong wrong wrong wrong.
Fox News was controlled opposition.
Now they're declaring themselves to simply be on the other side.
I will say this: They're not hiding what they're doing.
They are now a leftwing network (openly -- their news division has been transparently leftwing for years) and they're proud to be.
This is their Debutante Party.
They're on the Respectable Left now.
Or so they think.