« Latest Des Moines Register Poll Shows Trump Up +7 Over Biden in Iowa -- the Same Margin He Won By in 2016
|
Main
|
Repost: What Blue State Will Flip?/Open Thread
Plus: Air Force One Lands in Michigan »
November 02, 2020
Biden's National Lead Falls to 3.2% in TIPP Poll
Although many votes have already been cast, and many fraudulent votes as well.
The latest Trump vs. Biden poll shows a much tighter race between former Vice President Joe Biden and President Donald Trump with just one day to go. The IBD/TIPP presidential poll suggests Trump has widened his advantage among rural voters, nosed ahead among independents, and narrowed the gap among black and Hispanic voters.

Today's Trump vs. Biden poll update finds the Democratic challenger leading the Republican incumbent by 3.2 points, 48.8%-45.6%, in a four-way presidential poll of likely voters. Biden's lead was 5.1 points on Sunday.

Libertarian candidate Jo Jorgensen has the support of 2.1%, and Green Party candidate Howie Hawkins 0.9% in the latest Biden vs. Trump poll. Another 2% declined to state their preference.
The WSJ/NBC poll, which is always one of the most Democrat-skewing polls in every election, shows Biden with a ten point lead.
In the swing states, Biden supposedly leads by six.
That's still a big lead, if you believe this poll. (Which few do.)
But that lead in the battlegrounds is down from a ten point lead Biden supposedly had in the last poll.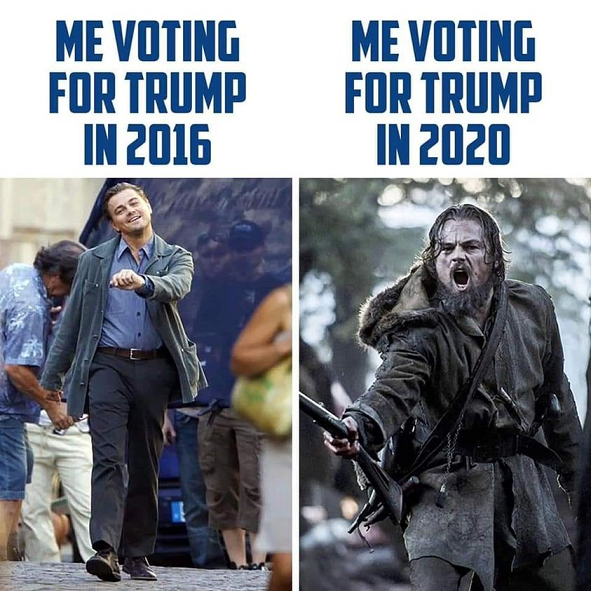 posted by Ace at
03:13 PM
|
Access Comments