« Quarantine Cafe: Yet Another Thread with All Cats and No Bats Whatsoever
|
Main
|
The Morning Report - 11/25/20 »
November 24, 2020
Tuesday Overnight Open Thread (11/24/20)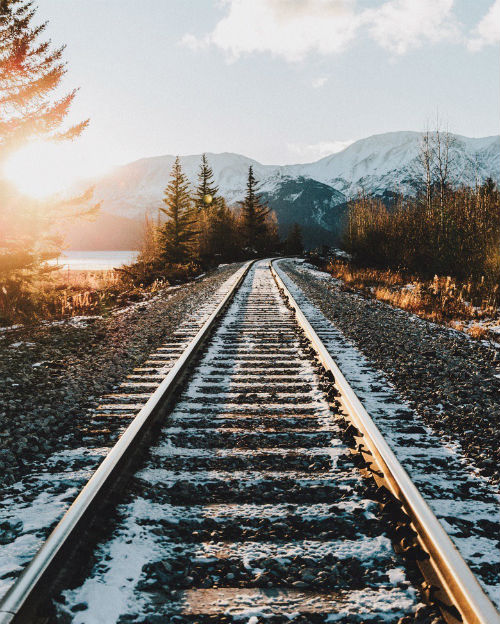 ***
The Quotes of The Day
Quote I

"Milk from coconuts picked by chained monkeys doesn't belong on grocery shelves any more than monkeys belong on those chains," PETA President Ingrid Newkirk

Quote II

"President-elect Biden recently said, 'I believe that we can own the 21st century car market again by moving to electric vehicles.' We at General Motors couldn't agree more" General Motors CEO Mary Barra
Quote III

"The simpler the thing is we propose, the more likely it is to be followed," Dr. James Shamiyeh with UT Medical Center

Quote IV

"The United States today is undermining the foundations of an international order manifestly advantageous to U.S. interests, reflecting a basic ignorance of the extent to which both robust alliances and international institutions provide vital strategic depth. In practice, "America first" has meant "America alone." That has damaged the country's ability to address problems before they reach U.S. territory and has thus compounded the danger emergent threats pose." Former Secretary of Defense James Mattis

Quote V

"For anybody who is a fan of freedom and sovereignty, the right to choose what you wear, where to go, who to have over at your house, what businesses you can go to, I would love to meet you." Adam Skelly
Quote VI

"I think maybe even more important is that these legal challenges to the outcome and the attacks on our voting system really need to stop, in my opinion. The outcome will not be changed, and it will only serve to undermine our faith in our system of government, our faith in our democracy," Former Speaker of The House Paul Ryan
Shut your pie hole. Don't you have some Soros and/or Murdoch muscle of love to suck?
***

They stutter. They stammer. They spew ad nauseam that science is settled. Well science this mutha f*ckers.

Lockdowns Not Linked With Lower COVID Death Rates, New Study Finds

The researchers found that the criteria most associated with a high death rate was life expectancy, though higher COVID death rates were also observed in certain geographic regions.

Many US states and countries around the world are imposing another round of economic lockdowns in an effort to combat the coronavirus.

The actions are certain to come with a series of devastating unintended consequences—economic destruction, surging poverty, and mental health deterioration among them—but a new study suggests the lockdowns may not do what they are designed to do: save lives.

A new study published by Frontiers in Public Health concluded that neither lockdowns nor lockdown stringency were correlated with lower death rates.

Or is it only science you want to hear to support your tyrannical mode of governance?
***

Speaking of tyrants, isn't New Mexico a wonderful place to be?

A dozen or more grocery stores in New Mexico have been forced to close for 2 weeks in order to comply with the public health order issued by Democrat Gov. Michelle Lujan Grisham.

This comes at a time when New Mexico residents are struggling with high unemployment and concerns about having enough food stored.

The Pinon Post reports "the shortage is causing a backlog at other grocery stores, which are limited by how many people can be inside at any current time. This is forcing New Mexicans to stand in lines outside for up to two hours."
***

The best motivational speech ever? NSFW-Language

***

If I identify as a Black female lesbian, I believe I'm qualified for this job. No wonder why the average flyover resident thinks lowly of the elite Ivy League schools.

Harvard University is creating a new position for its Ivy League campus: an "Associate University Librarian for Antiracism."

The salary grade (061) for the position is listed between $133,300 to $240,300 per year.

The ideal candidate will have at least 10 years of experience and demonstrate strong data analysis, leadership and administrative skills, according to Harvard officials.
Data Shamata, just words from "The Man" to keep me down.
***

As we approach the Holiday Season there will be meals involved. We all have our little quirks, this was never one of mine. The perfect device for those who suffer from Brumotactillophobia.

How OCD are you? Did you know that brumotactillophobia is a condition that causes people to keep their food in a particular order. Primarily as to not touch or overlap each other. There are a few reasons people enjoy the satisfaction of eating their food individually or even just the symmetry of a plate where food isn't touching. Whatever the reason there is a significant enough population for it to be considered something that needs a solution. The solution is here and of course it can be found on Amazon.
***
The City of Philadelphia has many problems. Apparently a couple of those problems are "physical disorganization," and "poor record keeping

The city that's got a mayor waging a gun control campaign against law-abiding gun owners can't account for more than 200 of their own guns. Philadelphia's Sheriff's Office was blamed in a report for failing to account for 210 taxpayer-funded service firearms and firearms that were seized. They went missing between 1977-2015, but only came to light in 2019 when a confidential complaint tipped off authorities that "15 long guns" were missing.

That began an investigation that showed the city's missing guns issue was 173 percent bigger than what was first believed. The people tasked with enforcing laws, including court security and prisoner transfers, couldn't follow their own regulations and keep track of their guns.
***

The problem with government predictions? They are wrong? Nope, they are usually wrong and never reported on. Until now.

Famous Failed Predictions: UK Offshore Wind Edition

Guest "Just a bit outside!" by David Middleton

Bjorn Lomborg posted this on LinkedIn this morning…

Wind energy to power UK by 2020, government says

Louise Radnofsky and agencies

Mon 10 Dec 2007 11.20 EST

Thousands of new offshore wind turbines could power every home in Britain by 2020, the government announced today, as it set out new wind-energy plans.

John Hutton, the business secretary, proposed the creation of up to 33 gigawatts of offshore wind energy at a European energy industry conference in Berlin.

He called for companies to invest in large-scale farm development to generate enough power for up to 25m homes in the next 12 years.

That would require around 7,000 turbines, or one every half-mile, Hutton told the BBC's Politics Show yesterday.
Turns out only about 20% of their power is derived from the wind. That prediction was was a lot of hot air.
***
Are you still planning on breaking your state's Thanksgiving Ban? Need a dessert? Pie with booze, how can it go wrong?

So, when second-generation piemaker Petra Paredez of cult New York bakery Petee's was asked by customers to create something special for the Kentucky Derby, she knew she couldn't use the Kern's name. Paredez, the author of Pie for Everyone, also decided she didn't want to use their recipe.

"I set about making one that was sort of like a mashup of our pecan pie with honey and our maple walnut pie," Paredez tells InsideHook. "I put in both kinds of nuts, a little extra cornmeal for texture and chopped dark chocolate. With chopped dark chocolate, instead of chocolate chips or something, you have bigger pieces and smaller pieces. The smaller pieces sort of meld with the filling, while the bigger pieces retain some of their texture. It's nice because a nut pie has the potential to be really sweet, but by using dark chocolate, it sort of cuts the sweetness a little bit."
And in case you're a criminal and wanting to serve your first Thanksgiving meal: The beginners guide to the Thanksgiving dinner.

Planning Thanksgiving dinner can be daunting, especially for first-timers. If the torch has been passed to you this year, follow this easy guide for holiday success!
Break out the cranberry sauce and French fried onions—it's time for Thanksgiving! If this is your first time preparing the turkey and all the fixin's, follow this Thanksgiving guide for smooth sailing. (And check out these Thanksgiving recipes that are as easy as pie.)

Don't settle for a ho-hum holiday. Find your Thanksgiving party style with this helpful quiz.
***

Sorry folks. Moose out front shoulda told ya.


Canadians, officials have an important message for you: "Do not let moose lick your car."

Yes, you read that right.

By allowing moose to lick the salt off your car, they will become habituated with being around cars. That poses a risk to both the animals and the drivers who can accidentally crash into them.

"Moose and cars are not a good mix. If you hit the moose with your car, you take the legs out from under it and it's going through your windshield," Young said.

The best way to stop a moose from coming close to your car is simply driving away when you see them approaching, he added.
***
***
Our resident Art & Food Cob, CBD proudly shouts out the joys of Sous vide.
I'm not quite sure if he would approve of this method.

Woman shares "baffling" guide on how to cook Christmas dinner in the dishwasher

A woman has shown how you can cook your vegetables in a dishwasher this Christmas in a viral video on TikTok, with many disagreeing with the unusual technique
***

What do our car Morons say? Are these the 50 most underappreciated collector cars of all time?

With today's car fans no longer prioritizing American-made over Japanese imports, showing increasing interest in workaday trucks and SUVs, and overall much more open to metal from the Malaise (mid-'70s to early '80s) and Rad ('80s to '90s) periods, the doors have been thrown wide open for an entirely new set of cars and trucks to finally have their moment in the sun.

So we reached out to nearly a dozen automotive writers, media personalities and experts to get their opinions on which classic vehicles are criminally overlooked. Here, in no particular order, are the 50 most underappreciated collector automobiles of all time.
***
The ONT Musical Interlude
On this day: 24 Nov 1991
Freddie Mercury died of complications from aids at his home in London's Holland park aged 45, just one day after he publicly admitted he was HIV positive. Mercury was openly bisexual and enjoyed a colourful rock star lifestyle. During his career with Queen he scored over 40 Top 40 UK singles including the worldwide No.1 'Bohemian Rhapsody'. via thisdayinmusic.com
&&&
'Zappa' Official Trailer
The better part of three decades ago, we lost one of the greatest American singer-songwriters, multi-instrumentalists, composers and bandleaders in Frank Zappa. While Zappa himself might be gone, his legacy–and the legacy of his impressive mustache–lives on to this day in collaborative efforts, tribute pieces and films like the upcoming Zappa. Written and directed by Alex Winter–yes, THAT Alex Winter from Bill & Ted fame–Zappa is a Kickstarter crowfunded documentary that raised over a million bucks to create "an in-depth look into the life and work of musician Frank Zappa."

'Zappa': 11 Things We Learned From the Long-Awaited Authorized Documentary

From Frank Zappa's love of film editing and "ugly music" to his brief Czechoslovakian ambassadorship, here are some takeaways from director Alex Winter's vault-opening doc
***

Genius Award story + Feel Good Story of The Day.

Miami-Dade Police said a 13-year-old boy who was home alone Monday afternoon called his parents about a man trying to break in — and it turns out the boy's father is an off-duty officer with the City of Miami police, WSVN-TV reported.

Well, after Dad arrived at the scene in the 700 block of Southwest 98th Court, the station said he shot and killed the man who allegedly attempted to break into the home.
***

A for effort. F for execution. Genius Award Winner.

BLAIR COUNTY, Pa. (WTAJ) — An inmate in Blair County prison is now facing additional charges for an escape attempt by using a milk carton and plastic spoon.

Police say 39-year-old David Snyder used the milk carton to fill the locking mechanism to his cell and the plastic spoon to pop the door open. Multiple officers caught Snyder in the act and yelled for him to go back in his cell; which he did.
***

Weddings are a joyous occasion especially when you can flip off the Bolsheviks of New York City and State. Tonight's Feel Good Story of The Day.

A Hasidic synagogue in Brooklyn planned the wedding of a chief rabbi's grandson with such secrecy, it was able to host thousands of maskless celebrants without the city catching on.

Despite a surge in COVID-19 cases, guests crammed shoulder to shoulder inside the Yetev Lev temple in Williamsburg for the Nov. 8 nuptials — stomping, dancing and singing at the top of their lungs without a mask in sight, videos obtained by The Post show.

Organizers schemed to hide the wedding of Yoel Teitelbaum, grandson of Satmar Grand Rabbi Aaron Teitelbaum, from "the ravenous press and government officials," says a detailed account in the Yiddish newspaper Der Blatt, the publication of the Satmar sect.

"Due to the ongoing situation with government restrictions, preparations were made secretly and discreetly, so as not to draw attention from strangers," the paper reported in its Nov. 13 edition.
***
Tonight's ONT has been brought to you by Childhood Aspirations.

Notice: Posted with permission by the Ace Media Empire and AceCorp, LLC. The ONT often imitated but never duplicated since 2008.

posted by Misanthropic Humanitarian at
09:48 PM
|
Access Comments