« Science isn't dead, but it is ailing - part 3 [Jay Guevara]
|
Main
|
EMT 11/08/20 »
November 07, 2020
Saturday Overnight Open Thread (11/7/20)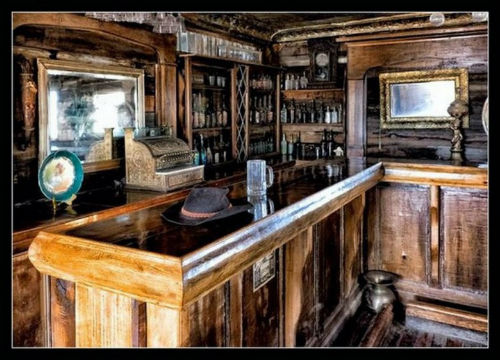 ***
The Saturday Night Joke

How a marriage works
A newlywed couple had only been married for two weeks. The husband, although very much in love, couldn't wait to go out on the town and party with his old buddies .
So, he said to his new wife, 'Honey, I'll be right back.'
'Where are you going, coochy coo? asked the wife.
'I'm going to the bar, pretty face. I' m going to have a beer.'
The wife said, 'You want a beer, my love?'
She opened the door to the refrigerator and showed him 25 different kinds of beer brands from 12 different countries: Germany , Holland , Japan , India ,etc.
The husband didn't know what to do, and the only thing that he could think of saying was, 'Yes, lolly pop...but at the bar...you know...they have frozen glasses...'
He didn't get to finish the sentence, because the wife interrupted him by saying,
'You want a frozen glass, puppy face?'
She took a huge beer mug out of the freezer, so frozen that she was getting chills just holding it.
The husband, looking a bit pale, said, 'Yes, tootsie roll, but at the Bar they have those hors d'oeuvres that are really delicious... I won't be long, I'll be right back. I promise. OK?'
You want hors d'oeuvres, poochi pooh?' She opened the oven and took out 5 dishes of different hors d'oeuvres: chicken wings, pigs in blankets, mushroom caps, pork strips, etc.
'But my sweet honey... At the bar... You know...there's swearing, dirty words and all that...'
'You want dirty words, Dickhead? Drink your fucking beer in your Goddamn frozen mug and eat your mother fucking snacks, because you are Married now, and you aren't fucking going anywhere! Got it, Asshole?'
........and, they lived happily ever after.(H/T CBD)
***

Wouldn't it be easier to yank the covers back and douse her with a pitcher of water? Yeah, I never claimed to be "Father of The Year".

***

A couple of Morons will be dressing ever so sharply, soon.

The black shoes, which is exclusive to the online retailer at £64.99, is described as the "Bae punk clog in black".

Although the footwear features the usual Croc design with its comfy beaded insoles, a hole-covered exterior and chunky soles, its punk makeover is certainly eye-catching.
***

If the threat of going to Hell wouldn't stop sex outside of marriage. Why do you think your "Karen" rules will work?
Single people and couples who do not live together will be banned again from having sex during England's second national lockdown – unless they have formed a support bubble. Under the latest strict measures coming into effect from Thursday, people are not allowed to visit friends and family living in other households indoors or in a private garden. This means overnight stays are strictly off the cards until December 2 when the lockdown period is due to end, unless transmission rates have not successfully dropped.
***
As we prepared to be interned, after the top bunk is called, what is the next order of business? How about Camp Moron "Wine"?

How do inmates make wine in prison?
Personally, I never met anyone who could make a smooth ass kicking batch of mash better than I! My recipe and procedure of manufacturing I never shared with anyone till today. I spent almost 2 years experimenting with different ingredients and different techniques.

I just didn't like the taste of other peoples mash. I wanted to find the perfect ingredients and best taste. As is with many things in life, sometimes simple is better! Alcohol is actually very easy to produce. Even an apple falling off a tree ferments on the ground with the sugar turning to alcohol.


I'll list the ingredients and how to make it all. Most guys use Yeast in their brew, not me. Yeast only makes it cook faster, gives a yeast taste, produces a lot of gas and odor. Plus it just doesn't seem to produce as much alcohol doing it that way. I prefer slow cooking mine. It's all so simple to do.
***

OregonMuse and CBD are always featuring food. Well so am I.

THE YOUTUBE CHEF RECREATING EVERY DISCONTINUED FAST FOOD MENU ITEM

The Taco Bell Waffle Taco, McDonald's Onion Nuggets and the Burger King Shaq Pack may not be on the menu anymore, but one man has resurrected them from the fast-food graveyard


Who is the man who can jam over any man?
Shaq!
Can you dig it?

That's how the commercial begins and, so far, everything is normal. Shaq is dressed like Shaft, and over a rewritten Shaft theme, he walks along city streets and dunks on some dudes playing street ball — pretty much how you'd picture a normal day for Shaq. But then the lyrics take a turn.

Who's the cat that wants sourdough, bacon and all that?
Shaq!
I'm talkin' 'bout Shaq Pack.

About 10 seconds in, you realize it's a Burger King commercial, and Shaq is promoting a meal named after himself, which, as Shaq explains, is "a grilled sourdough bacon cheeseburger, crispy fries with free warm chili cheese dipping sauce and a Coca-Cola classic." The year was 2002, and the Shaq Pack was the Travis Scott Meal of its day. If you remember the Shaq Pack at all, it was probably for the commercial — and if you ever found yourself looking to relive any Shaq Pack memories from the early aughts, watching that commercial on YouTube would probably be enough to scratch that itch.

Moar food stuff. Unwritten laws concerning restaurants. For example small portions on huge plates let the guests know that they are eating refined food.

12 Unwritten Laws That Almost All Restaurants in the World Use


A visit to a restaurant or a cafe is no longer a unique or special occasion, unlike a visit to the opera, for example. People hold business negotiations, dine, celebrate birthdays, or just meet friends there. Restaurants have become a regular part of our life, but some features of their work still remain a mystery to us.

Quite the informative ONT tonight.
***
The ONT Musical Interlude
Born on this day: 7 Nov 1943
Joni Mitchell (Roberta Anderson), Canadian singer, songwriter, 1970 UK No.11 single 'Big Yellow Taxi', 1974 US No.7 single 'Help Me'. She wrote 'Both Sides Now' a hit for Judy Collins and 'Woodstock' a hit for Crosby, Stills Nash & Young and Matthews Southern Comfort. Mitchell's work is highly respected by critics, and she has deeply influenced fellow musicians in a diverse range of genres. via thisdayinmusic.com
&&&
&&&
On this day: 7 Nov 1974
Ted Nugent won a National Squirrel-shooting contest after picking off a squirrel at 150 yards. The heavy metal guitarist also shot dead 27 other mammals during the three day event. via thisdayinmusic.com
***
This guy will never be a COB. He doesn't qualify for the AoS Dental Plan and he's a Genius Award Winner to boot.

A 41-year-old tattoo artist and body modification enthusiast who calls himself Orc had two giant fake tusks fitted onto his bottom row of teeth, in an attempt to make himself look like a real-life orc.

Orc, who hails from the Brazilian town of Iguatemi, in Mato Grosso do Sul, got his first tattoo at the age of 15, and has since developed a passion for tattoos and body modifications, undergoing several procedures that have left him looking rather unique. The 41-year-old father of one has both eyes tattooed black, about 80% of his body covered in ink, a split tongue, several subdermal implants and sliced ears, but it's his mouth that draws most people's attention. Orc spent over $500 having a pair of large tusks fitted over his bottom teeth to make himself look like the fictional creature depicted in popular films and video games like Warcraft.
***

Tonight's ONT has been brought to you by the The USS Alabama Wanna-Be.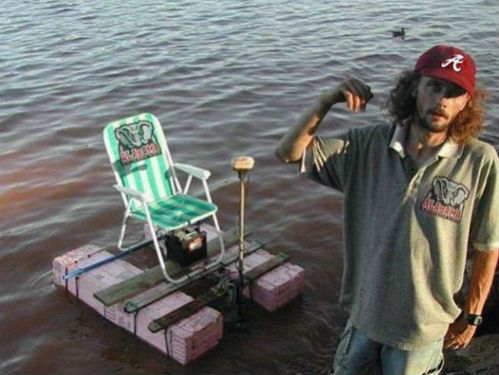 Notice: Posted with permission by the Ace Media Empire and AceCorp, LLC. Nah, it's just posted. Enjoy responsibly.


posted by Misanthropic Humanitarian at
09:47 PM
|
Access Comments