« Saturday Morning Coffee Break
|
Main
|
Saturday Gardening and Puttering Thread, November 7, 2020 [KT] »
November 07, 2020
Saturday in Central California [KT]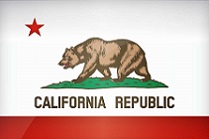 Greetings from the Central Valley of California! It's about as weird as ever here, but there are a couple of pieces of good news to report a few days after the election. Believe it or not.
Affirmative Action and other propositions
The Ruling Class had grand plans to re-institute racial discrimination in California, which was outlawed by the voters several years ago. The inability to legally engage in racial discrimination, especially against Asians who unfairly study too much, got in the way of some grand plans among the Democratic Ruling Class. But Affirmative action has gone down in flames in California. It was more popular in LA, Silicon Valley and the Bay Area then elsewhere.
Gail Heriot was a leader in the successful opposition to the proposition. She tends to present general, principled arguments against it. The opposition spent far less money than proponents. Several of their ads pointed out that the proposition would discriminate against Asians.
The defeat of this proposition brings to mind the confusing position of California Girl Kamala Harris on equity over equality. And Harrison Bergeron.
United Airlines came out in favor of discrimination on election day. Heh.
Voters also killed a rent control proposition.
Uber and Lyft have saved themselves from destruction in California. Now to see if additional contract workers can be allowed more freedom in the People's Republic.
Devin Nunes
Devin Nunes appears to be on the road to re-election in the district next to ours. Vote counting continues for 17 days after the election in California to allow all ballots postmarked by November 3 to come in. Seventeen days.
A slightly odd thing happened at our house regarding Nunes. A copy of his recent 90 page Encounter Broadside, Countdown to Socialism, showed up in the mail the day before the election. It was addressed to our nephew, who hasn't lived in California for 2 years and leaned Democrat when he did.
I have skimmed through it, and it provides a valuable perspective on the Russian Collusion hoax (of course). But more than half of the booklet is devoted to the way disinformation is spread today: The Fake News Complex (involving Democrats), the Disinformation Funnel (through Social Media, primarily), and a final chapter comparing the Information Desert to the way water is withheld from the Central Valley in California.
This pamphlet exposes how the Democratic Party has changed beyond recognition. Once the party of anti-communism and tax-cutting under President Kennedy, it is now dominated by a surging socialist movement and led by a presidential candidate who vows to "transform" America.

On a near-daily basis, the Democrats are issuing radical proposals to socialize medicine, industry, and higher education. So how can the Democrats win elections when their agenda is so far to the left of the American people?

Because the means of public debate are being manipulated. . .
We need new ways to bypass this manipulation.
Music
Same Old Train, beautifully presented by Gerard at American Digest under Songs of the Free People.
With lyrics, and more links to music in the comments.
We'll go on forever, and here's your solid proof
As long as there's a world we've gotta sing
Those folks the truth
Action
Know anybody who has ever tried anything like this?
Hope you get a chance to relax a little this weekend.
This is the Thread before the Gardening Thread.
Serving your mid-day open thread needs

posted by Open Blogger at
11:16 AM
|
Access Comments