« Mid-Morning Art Thread [Kris]
|
Main
|
The Fall of Fox: "Morning Joe" Beats Fox and Friends for the First Time in 19 Years as the Paul Ryan Era of Fox News Is In Full Effect »
November 18, 2020
The Morning Rant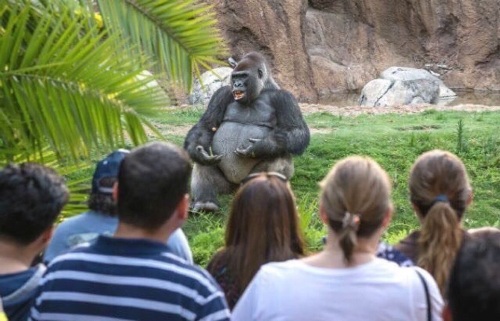 Should the senile half-wit Democrat become president, his incoming administration will be filled with people who hate us. I think all of the government bureaucracies, meaning the FBI, the DOJ, the IRS, etc., will be weaponized against us to such an extent that it will make Obama look like a rank amateur. You think the Tea Party groups had problems getting their 501(c)(3) status back then? Well, it's going to get dialed up to 11 now.
Should Trump fall, his fall with affect many people not only in this country, but elsewhere as well.
The reality of this hit me when I read this comment posted in Monday's rant:
449...There are people all over the world praying for President Trump's triumph because they know that if he succeeds, America succeeds and so does their nation or their fight for freedom. Christians in Nigeria pray for our President because he's the only world leader who stood up for them. There were lots of foreign press at the Million MAGA March on Saturday in DC. It was always the same: one guy with a phone and a mic and one other guy with a camera recording, but these duos were everywhere and from just about every country. They may not be the major networks, because the major networks are in on the scam, but these journalists were there to get the real news out to their audience. There were many groups from China showing their support for Trump. They know he's their only hope in defeating the CCP.

As important for us as it is to win now, and winning is our only option, it is just as important to the free world, and around the world, those who value freedom are watching and know the score and support our President Trump.

Posted by: RondinellaMamma at November 16, 2020 12:17 PM (8/7u2)
Progressives constantly bray about how big supporters they are of the poor and marginalized, but you never hear them say one word on behalf of Nigerian Christians who are being terrorized, driven from their homes, and even murdered for their faith. Or any Christians, really. Nor, for that matter, have I ever heard them complain about the hundreds of thousands of Uighur muslims that have been forced into concentration camps by the CCP. Indeed, progressives (and Joe Biden) look like they're BFFs with the CCP. The entire Biden family will grow fat with Chinese cash should Sleepy Joe get elected.
And I can't imagine being a small business owner and seeing the BLM/Antifa scum that have burned down their livelihoods welcomed and embraced by the White House. It was bad enough when the mayors of Seattle and Portland ran interference for them, but this would be a whole new level of corruption.
This is why I am praying fervently that the fraudulent election will not stand. Our MSM gleefully reports European polls that indicate that snooty Eurotrash look at Trump with the same disdain and contempt as our snooty elites do, big surprise there, but I have seen photos of of huge pro-Trump rallies in Britain and India that indicate that those polls aren't the whole story.
Someone is going to have to counter the CCP, and it won't be Biden, because he'll be in bed with them. The Democrat Party has become the party of the super-rich, and that's who will benefit most under a Biden administration.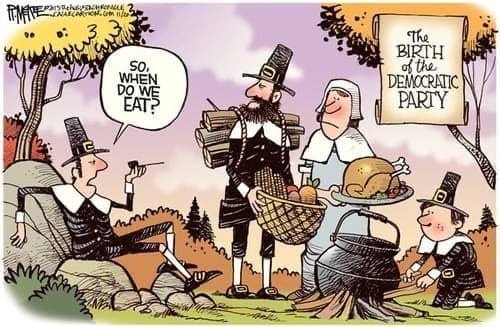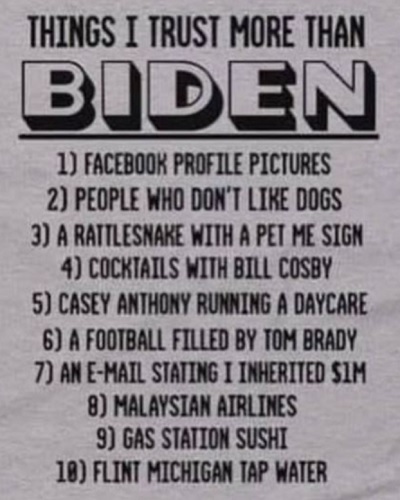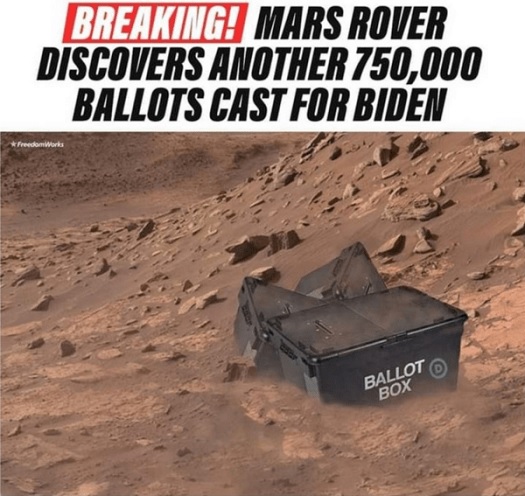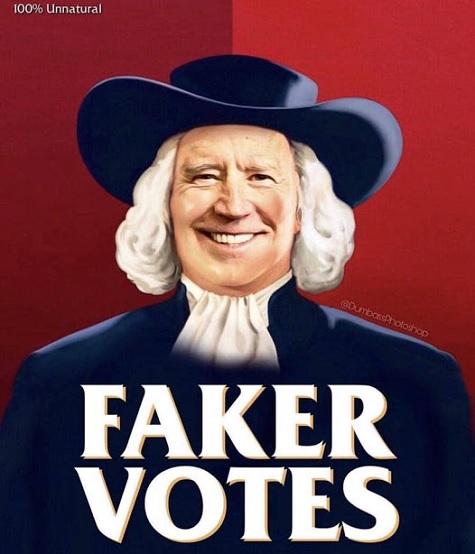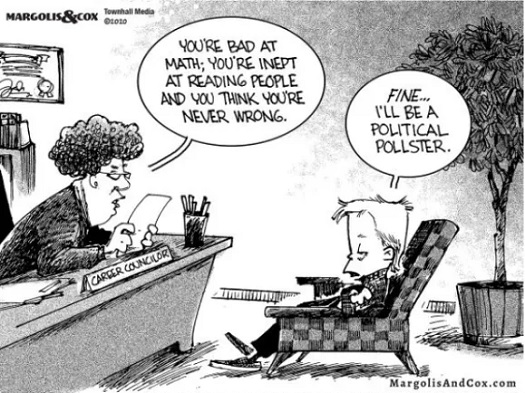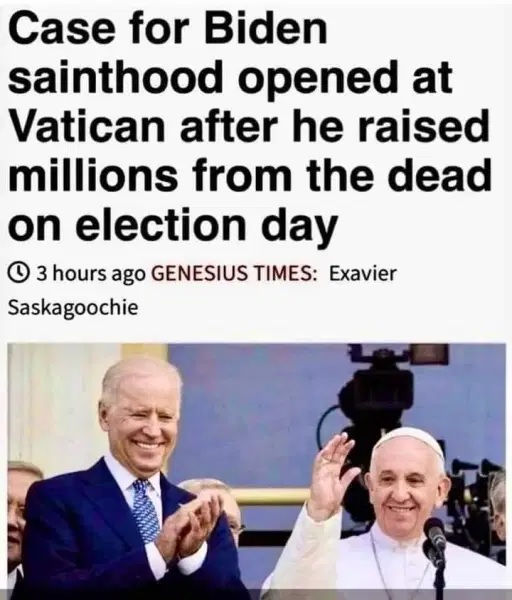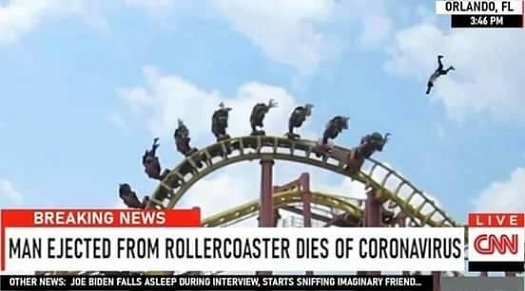 At the Meme Museum:



AoSHQ Weekly Prayer List
Please submit any prayer requests to "Annie's Stew" at apaslo atsign hotmail dot com.
Prayer Requests:

9/30 – Coelacanth requests prayers for his son Cameron, for Godliness and clarity of thought and heart and purpose.
10/19 Update – Coelacanth sends thanks – they have seen a couple of small breakthroughs this last week.

10/7 – Lee Also requests prayers for her good friend who needs a lung transplant. He's been on the list for a while, but it's getting to the point where he needs it sooner than later. She also would like prayers for the family of the person whose untimely death will give life to her friend. They have lost someone they love. But their generosity will help her friend.

10/15 – Pooky's Girl reports that Pooky will not get the part-time job he applied for, but he is volunteering for their church and Pookette's school. They should be okay financially, but it is nerve-wracking. Also, next Friday, they will be doing a home study to get approved for their adoption license. The last meeting didn't go very well, but they are moving forward after almost a year of delays. Prayers for peace, calm, and patience would be appreciated.

10/21 – Muley, the Duchess requests prayers for her late husband's mother, who is being taken out by bone cancer at 91. For peace and fortitude. She hasn't seen any family since March.

10/28 – redc1c4 said Resident 3vil lost her job a week ago. She's been hoping to retire in the near future, and this puts a hold on those plans. Prayers are requested for gainful employment soon so she can finally retire and enjoy the fruits of her years of hard work.
11/17 Update – She got a new job last Friday. The downside is it's 290 miles away. The upside may allow for a transition to partial retirement as a consultant. Prayers of thanks for a possible way forward!

11/1 – Hrothgar requested prayers for his elderly sister-in-law, who suffered a head injury in a fall. Thanks to the Lord that the injury wasn't too severe, requiring only stitches, but she tested positive for Covid at the hospital, and her family will need to quarantine. Prayers are requested that it all turns out okay for everyone.

11/10 Doof requests prayers for Donna&&&&&V, who is depressed to the point of being suicidal.
11/11 – Central Scrutinizer requests prayers for his buddy Don, who was just admitted to the hospital with Covid. He is 74 years old, and his wife is freaking out.

11/16 – Adriane the Critic requests prayers for her friend "D". He is fighting a very aggressive brain cancer and the doctors' prognosis is horrifically short. Prayers are also requested for his exhausted wife and young children, and strength for his sister and family, who are doing a great deal of travel to try and be with him in the little visits they are allowed.

11/17 – redc1c4 has an aunt, Anisa, with bone cancer, and she wants him to be her patient advocate. Redc1c4 asks for prayers for strength and healing for her, and insight for her doctors, and safe travels for him, as she lives at the bottom of California, and over 100 miles from the treatment facility.


For Healing:

9/2 – Katya, the designated driver requests prayers for her stage 3 triple negative breast cancer. She is 2 chemo treatments in. She is doing well with side effects.
9/23 Update – Katya, the designated driver, sends word that her 4th chemo treatment was 9/24. She will have an ultrasound in about 2 weeks to see how things are progressing. Or hopefully, regressing. The plan is for her to follow up with the next round of chemo, surgery after that, then radiation. Her side effects have been very minor compared to most people. She sends her thanks to the Horde.

10/16 Update – Katya, the designated driver sends an update that her treatments are still going well, and so far, no problems. She also requests prayers for her mom, who has Covid. She is being treated in the nursing facility where she lives. She is very tired and has no appetite and is on oxygen.

10/27 Update – Katya, the designated driver sent word that her mother passed away yesterday. She and her brother were able to visit a few times over the weekend. Her mother was aware of them and seemed to know them. She slipped away quietly.

9/23 – Dr_No requests continued prayers for his daughter Megan. She had surgery for cancer earlier, and now has had the 2nd of 12 FOLFOX chemo treatments for her Stage III-C cancer. It's been rough – fatigue, weight loss, cold sensitivity, jaw pain. She's losing an average of 6.5 pounds per week now and has lost approximately 25 pounds since her surgery and beginning chemo. Her attitude is terrific despite what she's going through, but it'll be a rough slog between now and January.
10/8 Update – Megan was admitted to the hospital for bi-lateral pulmonary embolisms. Luckily, the embolisms responded to treatment. Dr_No says thanks again for sending words up for Megan!

10/7 – MrObvious requests prayers for an old friend from college, who has extremely aggressive Stage 4, Grade 3 Colo-rectal cancer. She's been through extensive tests since then and the common thread of discussion is "whether to even attempt surgery or go straight to hospice".

10/14 – vmom requests prayers for her friend Denise, who is recovering from a stroke.

10/21 – Lady in Black requests prayers for her stepmom, who fought breast cancer 7 years ago, and now it's back. She will be having surgery for a double mastectomy, followed by chemo. She'd appreciated any prayers to help her get through this surgery and contain this cancer.

10/24 – Kerncon requests prayers for his wife. His wife is currently in the ICU following a massive kidney infection, which resulted in the removal of one of them. She is currently stable and slowly recovering. They hope to be able to get her out of ICU in the next few days. Her remaining kidney hasn't resumed functioning, and it could take weeks to recover, if at all. Please keep them in your prayers for a swift recovery, and for regaining full function to her remaining kidney.

10/27 – Caiwyn requests prayers for his father, who has been battling pancreatic cancer for 3 years. His chemotherapy treatments are no longer effective enough to justify continuing with them, and they are being discontinued. Prayers for him, and for whatever more time God could possibly give him with his family.

11/16 – Hrothgar received a very recent and completely unexpected diagnosis of a non-trivial (and rather rare) cancer. He is in the very initial phase of surgery, tests, diagnoses, and evaluation of treatment options, so at this stage, he knows just enough to be concerned, but right now has no idea how this will roll out. He would greatly appreciate prayers from the Horde for skilled doctors/staff and recovery if that is in God's plan.

For submission guidelines and other relevant info, please contact Annie's Stew, who is managing the prayer list. You can contact her at apaslo at-sign hotmail dot com.
If you see a prayer request posted in a thread comment, feel free to copy and paste it and e-mail it to Annie's Stew. She tries to keep up with the requests in the threads, but she's not here all of the time, so she may not see it unless you e-mail it to her.
Please note: Prayer requests are generally removed after five weeks or so unless we receive an update.
Please remember the Prayer of St. Francis:
http://www.prayerguide.org.uk/stfrancis.htm
Keep calm and pray on!


Who Dis: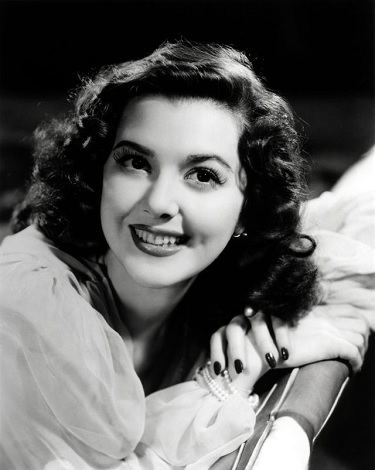 Photo 2
Photo 3
(leggy!)
Photo 4
Photo 5
(leggy!)
Photo 6
Photo 7


For the 'Ettes: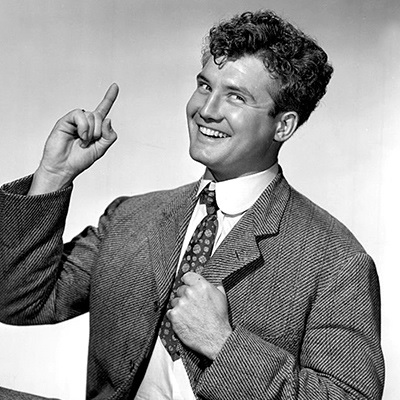 Photo 2
Photo 3
Photo 4
Photo 5


Monday Who Dis: Chuck Norris is a legimate badass, winning many martial arts tournaments and holding championship titles in a number of martial arts disciplines. His co-star in A Force of One was Jennifer O'Neill, who has had a very turbulent life: 9 marriages, 8 husbands, 3 children, 4 grandchildren, 9 miscarriages, 1 abortion. Oh, and when she was young, she broke her back and neck in a horse-riding accident. She is the author of 8 books and remains active as a motivational speaker to groups of Christian women. Both O'Neill and Norris are involved in extensive work for charities. One more thing: Norris was born in 1940, which means he is now 80(!) years old.


Today's Edition Of The Morning Rant Is Brought To You By Steak & Potatoes:

(click for bigger steak & potatoes)
Steak & potato recipe here.

posted by OregonMuse at
11:11 AM
|
Access Comments