ę Saturday Gardening and Puttering Thread, November 14, 2020 [KT]
|
Main
|
At the Million MAGA March... Ľ
November 14, 2020
Ace of Spades Pet Thread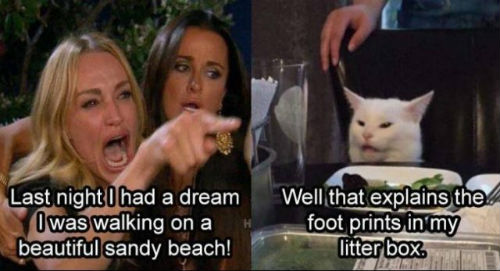 ***

Good afternoon and welcome to the almost world famous Ace of Spades Pet Thread. Thanks for stopping by. Kick back and enjoy the world of animals.
***
A Little of This. A Little of That.

A talking dog? HOW BUNNY THE DOG IS PUSHING SCIENTISTSí BUTTONS - TikTokís most famous talking dog has inspired some serious research
***
We really donít deserve them!

Iím anonymous.

Thanks, MisHum!
Yes, we don't deserve them. Thanks.
***
Hi Ms Hum!

Due to the current situation I now make hand-cut wooden jigsaw puzzles. The most recent addition is a shot of our beautiful Hairy Cat, who we lost back in 2017.
I've attached both the picture and a shot of the puzzle. You can see all of my puzzles in my Etsy shop - etsy.com/shop/ScrollRight or get there through Scroll-Right.com

Long time lurker, very rarely pop up as KCSteve.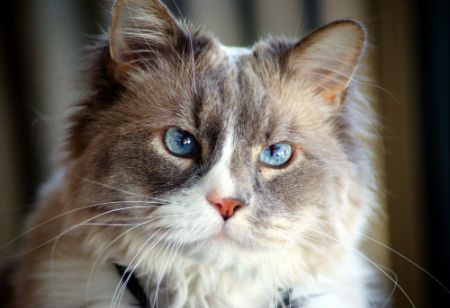 &&&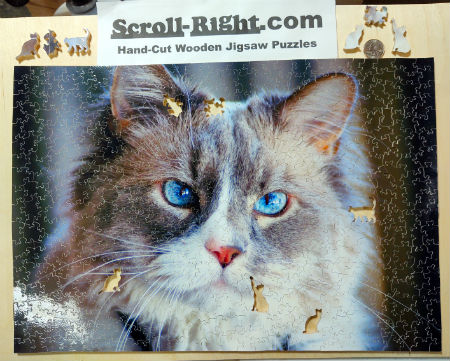 Awesome work KCSteve.
***
Meet The PetMorons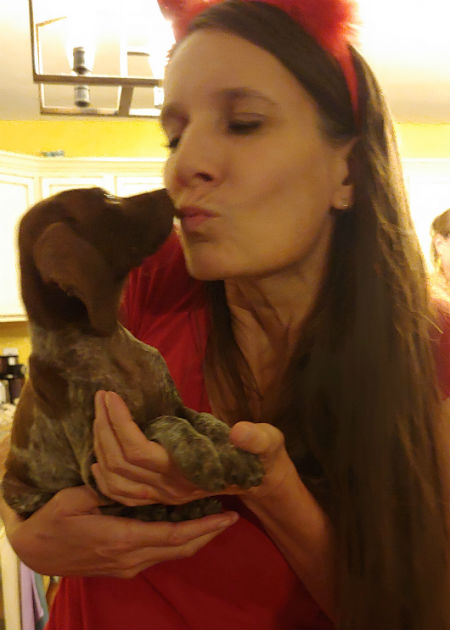 This is a Halloween baby, Iris Rex. She's a German short hair pointer, like my childhood pet. She's also an emotional support pet for a suicidal teenager. Bless her.
-Tam in AZ
Good luck Tam with that cute little puppeh. And hopefully Iris Rex will grow up to be a wonderful and successful support pooch. Thanks for sharing.
***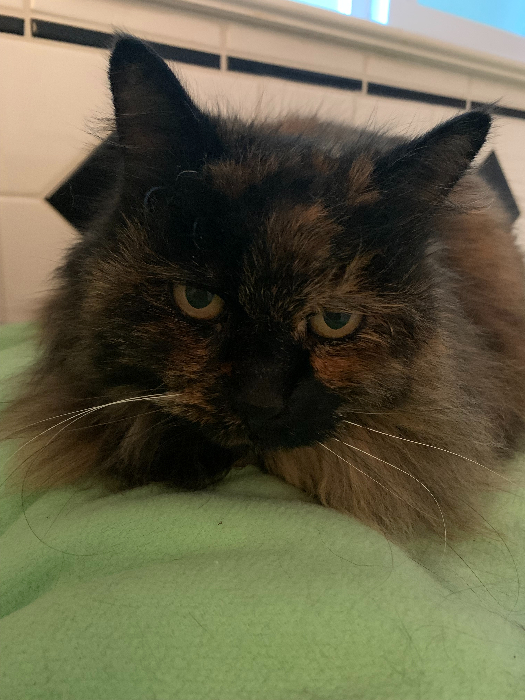 &&&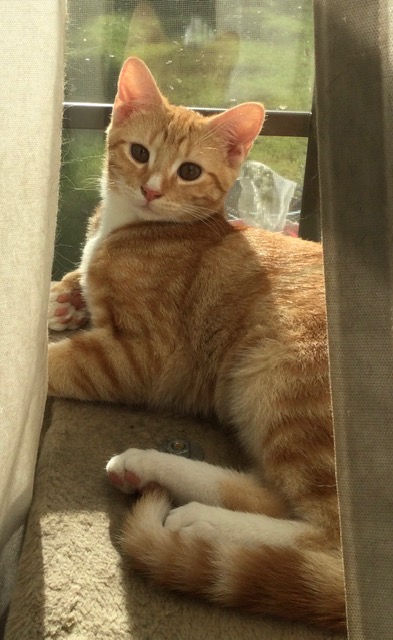 Daily lurker, rare poster under Piper. Here are pictures of my 2 Savannah Cats being the silly boys they are. The melanistic kitty is Kovu and the polka dotted one is Wasabi. If anyone is interested in what it is like to be owned by a Savannah, I have about 8 million pictures of their antics. While they are a lot of cat, and the reason we can't have anything nice, I wouldn't trade them for the world.
Thanks for the submission today Piper. Awesome looking felines you have there. As a good pet owner of course you wouldn't trade them for the world.
***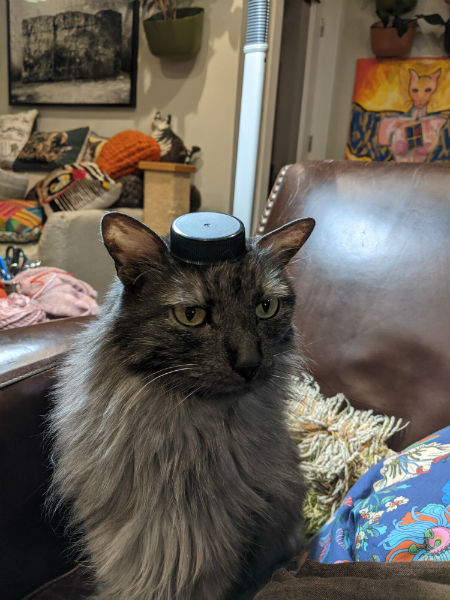 &&&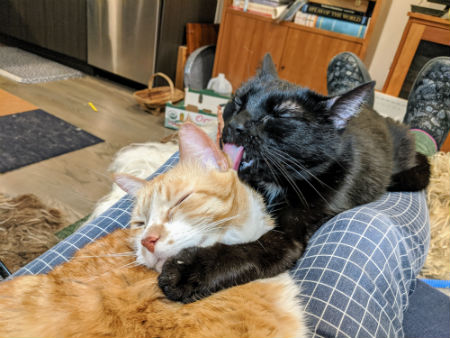 Hiya,
This is SNAB, but you can call me Whipsaw. The gray gentleman wearing the bottle cap is Charlie Montoya. A year ago, he had his left ear canal removed because of a recurring infection that had destroyed part of his frontal lobe. But since he's a cat, it's apparently not all that necessary. He's 14. The other photo is of Dewey and Irene. Dewey is the sleek black fellow. He was the kind of cat you could argue with. We miss him. He died suddenly in September from congestive heart failure at the age of 7.
Looks like you had quite the crew there Whipsaw. So sorry to hear of Dewey's passing. He looks like quite the character in that photo. Good luck with Charlie's recovery. Thanks for your contribution.
***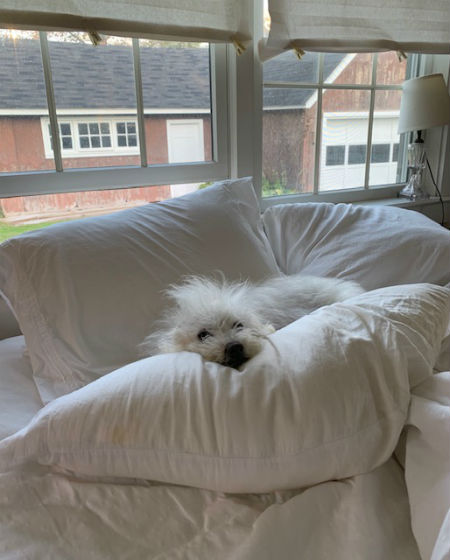 You might remember I rescued Lexi in June 2019, and sent pics to the Pet Thread. I've adopted/rescued 5 adult dogs over the years, and usually the challenges were behavioral and fairly minor. Well, it's been a long haul with Lexi. Last year her coat was thin and brittle, and she had no hair on her legs, chin, feet, or chest. Her skin was hot, irritated, and scaly. "Experts" told me to feed her lots of salmon and fish oil, which I did for months. If anything, she got worse, so I had my vet order a comprehensive allergy blood panel, and discovered she's allergic to- holy cow! - 24 things, among them: fish, mosquitoes, 5 varieties of weeds/grasses/fescue, brewer's yeast, venison, turkey and duck. (Go down the pet food aisles and notice the trend toward "wild" foods). I had to get a handle on her diet AND her environment. I scrutinized dozens of dog foods, and found one that she's been on for 9 months. She finally has hair growing on her legs and feet, and she's no longer licking/chewing herself raw. I have to keep her inside a lot because of the grass allergies. I have my swampy yard treated monthly for the mosquito menace. She gets a weekly bath with shampoo containing chlorhexidine, that calms (and deodorizes) her skin. And she's on a daily dose of Apoquel and a shot of Cytopoint every 6 weeks. We are finally both much more relaxed! She's a very good girl; doesn't let me out of her sight and she's a total bed hog (as you can see, likes to "nest)". I call her my Disney dog because she looks like a cartoon character. I hope our story, and the info I've shared will help others who may have similar problems. - Liz
That poor little girl certainly has had a tough time of it. Good luck with her recovery and your care for her. She really is quite camouflaged there in that photo. Thank you for sharing today.
***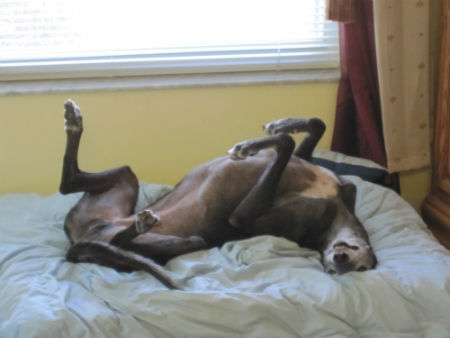 Hello !

Very long time lurker, never sent in any pics before. Reading the
article on Greyhounds I decided to send in a couple of pics of Gabriel
my retired racer. He's gone now, had a stroke just a week shy of his
16th birthday several years ago. He was everything you could ask for in
a dog, everyone loved him.
I'd take another in a heartbeat. He set a track record at one track
when he raced, I took my kids to the track there & we had a lot of fun.
The dogs were NOT mistreated in any way, they love to run. Gabriel was
death on 4 legs to rabbits we always had to check the yard before we let
him out. A real gentle giant (except to bunnies) and a real character.


Lurker Jim
He certainly looks mistreated and abused in this photo Lurker Jim. J/K He certainly appears to have had quite the life at your home. Sounds like he was a fun dog. We appreciate your contribution today.
***
Hello,

I have a 2-for-1 special today: I managed to take a picture of my cat Penny reading a book. Totally NOT staged! She LOVES stealing my spot in bed as soon as I get up and I just happened to have a book open.

The Pet Thread has featured Penny before, along with my other cats--Jasmine and Kaylee. Feel free to use a different picture. However, I just want to say that in these dark times, my pets have truly been my light and salvation. No matter how depressed I get, I can always turn around and find them stealing my spot. And that ALWAYS puts a smile on my face!

All of the morons at Ace of Spades HQ also put a smile on my face. Thanks for keeping my spirit alive!

Thanks again to the Pet Thread

Best regards,

Malcolm "Lord_Squirrel" Hays

Wow, that's quite the photo. Talk about being at the right place at the right time. Pets are wonderful, they certainly can make life a hell of a lot better. Thanks for sharing today.
***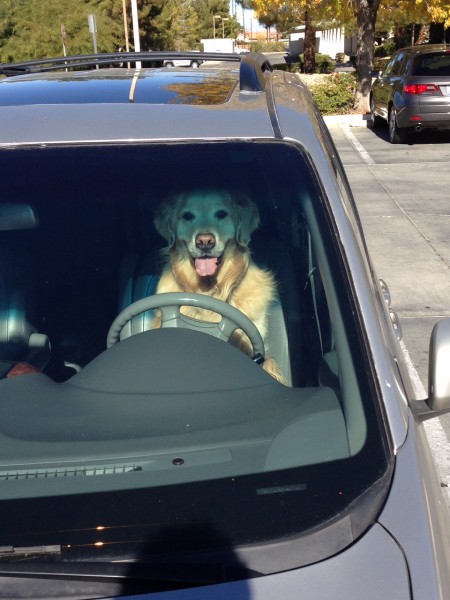 Here is my 9.5 year old girl Summit rocking her Batman collar and posing with her fav "baby" Lil Baby Yoda!!! Wanted to introduce her to The Horde.
~BruceWayne
I'm not certain why, but your photo of Summit cracked me up. I bet she brings the unconditional love. Thank you for sharing.
***

Thank you all for the contributions today. Once again, you folks demonstrate the big deplorable chump hearts you have.
Would you like to contribute to the AoS Pet Thread? Petmorons at gmail dot com.
Have a great week!

posted by Misanthropic Humanitarian at
03:00 PM
|
Access Comments