« Quarantine Cafe: Back to Work Edition
|
Main
|
The Morning Report - 12/1/20 »
November 30, 2020
Monday Overnight Open Thread (11/30/20)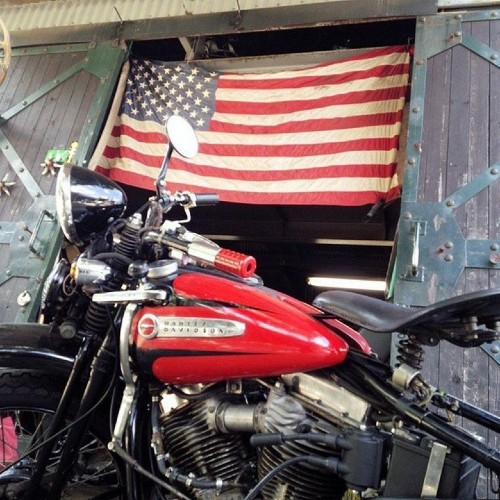 ***
The Quotes of The Day
Quote I

(commercial vehicles).......But it's a sector that hasn't been cared about much by traditional automakers. Most of them are simply rehashing a 10- to 15-year-old architecture when going electric. They just replace engines with batteries in a vehicle that was never built to be electric in the first place. Avinash Rugoobur, president of Arrival, a five-year-old EV startup based in London, U.K.
Quote II

"Trees are like human beings. They have intelligence. They have feelings. They communicate with each other. And also, they are perfectly silent listeners. You can complain to them." Performance artist Marina Abramovic

Quote III

"The clean energy industry has responded in kind through investment, which in turn, will play a critical role in local Tasmanian economies creating employment opportunities now and into the future." Chief executive of the Clean Energy Council, Kane Thornton
Quote IV

"I was in a complicated struggle to make ends meet. A lack of job opportunities for trans women of color led me to sex work. Through this experience I wound up in Florida, where I was arrested and incarcerated with cisgender men. That moment transformed my life forever. It helped me begin my journey in civic engagement." Elisa Crespo
***
If Covid lock downs are hideous. So is a Rock N Roll jailing for nothing more than an ordinance violation.

An 83-year-old man who was jailed for playing Classic FM too loud in his home has died in prison.

Ian Trainer, who had been repeatedly jailed in recent years, died in hospital on November 23.

The pensioner, from Eton Drive, Aintree, Merseyside, was given a restraining order in 2019 which prohibited him from playing - between the hours of 9am and 10pm - 'any audio at a volume above normal talking level' which was considered to be above 65 decibels.
***
Before I ever step foot in Norway, I'll be a criminal. Norway Criminalizes Hate Speech Against Transgender People... In Private Homes Or Conversations

We have previously discussed the alarming rollback on free speech rights in the West, particularly in Europe. The move to criminalize speech has led to an insatiable appetite for new limitations and broader prosecutions. Norway is an example of this headlong plunge into speech controls and crimes in the West. This week the legislature adopted (without even a vote) a new criminal law that punishes people for saying anything deemed hate speech toward transgender people in their own home or private conversations.

Minister of Justice and Public Security Monica Maeland declared victory because speech regulation must be "adapted to the practical situations that arise." The "practical situation" includes speaking to your own spouse or family.
***

Granted, it is early in The ONT content, but we have a Tonight's Feel Good Story of The Day and a Genius Award Winner all tied up with one little neat bow.

A man suspected in a carjacking attempt in Compton died after being shot by the intended victim and then run over by at least one vehicle Sunday night, authorities said.
Deputies of the Los Angeles County Sheriff's Department responded to the intersection of Compton Boulevard and Santa Fe Avenue shortly after 8:30 p.m. when someone reported hearing gunshots nearby.
A man was found lying in the intersection and pronounced dead at the scene, LASD stated in a news release.

The unidentified man had at least one gunshot wound and had apparently been struck by at least one vehicle, according to the release.

Detectives believe the man, who was armed with a handgun, had tried to carjack a vehicle that was stopped for a red light when he was shot by the motorist, KTLA reported.

The intended carjacking victim who fired a round at the attacker remained at the scene and was talking to investigators, Sheriff's Department Lt. Alfred said.

Social distance this MoFo.
***

Just give me a simple bar and grill. Restaurant owner faces social media backlash after spat with twerking customers - The owner said he was down to his 'final straw' and apologized.
The only twerking I want to see is a fish on the ice or in the bottom of my boat. Yeah, get off my lawn.
***

Dr. Walter Williams is a brilliant and one of a kind man. Too bad there aren't more of him out there. Discrimination And Prejudice

Let's start with "discrimination." Discrimination is the act of choice, and choice is a necessary fact of life. Our lives are spent discriminating for or against different activities and people. Some people shop at Wegmans and thus discriminate against Food Giant. Some students discriminate against George Mason University in favor of attending Temple University. Many people racially discriminate by marrying within their own race rather than seeking partners of other races. People discriminate in many ways in forming contracts and other interrelationships. In each case, one person is benefitted by discrimination and another is harmed or has reduced opportunities.


What about prejudice? Prejudice is a useful term that is often misused. Its Latin root is praejudicium, meaning "an opinion or judgment formed … without due examination." Thus, we might define a prejudicial act as one where a decision is made on the basis of incomplete information. The decision-maker might use stereotypes as a substitute for more complete information.
***

Those of us 29 have survived Jarts, Erector Sets, Tinker Toys, Chemistry Sets, Creepy Crawlers, Easy Bake Ovens to name just a few toys. Oh no! (Shocked face) better avoid these toys for the little crumb crunchers in your life.

Every year there are toys that are rushed to market without proper testing. This is especially true when manufacturers are trying to get their products out in time for the holiday season. While not all of the toys mentioned on this list are likely to receive a recall, they all still pose a risk to your children and are best avoided.

There are many different kinds of dangers that toys can pose. Many small toys are choking hazards, especially for younger children who are more likely to put the toys into their mouths. Other toys often involve projectiles that pose a particular risk to the eyes and face. Shockingly, there are still many toys being made every year with dangerous chemicals that can pose a serious hazard if ingested.

These are only a few of the different kinds of dangers posed by many of the toys lining the shelves in your local toy department.

According to World Against Toys Causing Harm, Inc. (W.A.T.C.H.) and their yearly "10 Worst Toys" list, the top 10 toys to avoid during this holiday season are:
Speaking of bad toys.........No one does it like Irwin Mainway......

Yes, Virginia Olivia, SNL was once funny.
***
If toys aren't are on your list of gifts to give, perhaps it is Scotch. Perhaps Scotch Whiskey is on that list. You too can Scotch taste test to find the ultimate gift.
Is expensive scotch (often climbing into the hundreds and even thousands of dollars) really that much better than mid-shelf expressions?

That's a tough question to answer. Scotch, by its nature as an import, is a little more expensive overall than, say, locally sourced bourbon. Transport costs and tariffs add up. Still, there are some genuinely tasty and absolutely affordable scotch whiskies on the market. There are also some delicious, palate-expanding scotch whiskies that will break the bank, but just might be worth the expense.

Ultimately it's going to depend on what you can afford and how much joy a good dram brings you. If you're a neophyte on a budget, spending big cash on scotch is silly. If you're an aficionado with money to burn, have at it.
***

Never saw this coming or the Law of Unintended Consequences, LOLGF.

Robberies in L.A. UP 500% Due to Mandatory Mask Order by Guv Nuisance

Great news for criminals. They can go into a 7-11, wearing a mask, rob the store and the video cameras will not be able to capture a picture of the robber. This is making it so much easier for crooks to make victims of us—with the mandate of the Governor. He us using junk science and ideology to close schools and churches, kill jobs and create crimes that cannot be solved.

"Criminals are just better than the rest of us. While more people than ever are eschewing masks and defying other COVID-19 diktats from California Gov. Gavin Newsom, criminals seem to be leading the way in compliance.

A stunning increase in the number of crimes committed in Los Angeles shows criminals of every variety are just doing their coronavirus-duty by wearing masks while they knock over the local 7-11 or perform strong-arm robberies.

USC's Crosstown Initiative reports that crimes involving criminals who are wearing masks have shot up like a bolt of lightning – up nearly 500% – between January and October."
***

While Donald Trump is still president there is an open season on Iranian thugs. No word from traitorous John Brennan about this event. Yet.

A senior commander of the Islamic Revolutionary Guard Corps was killed in a drone strike near the Syrian-Iraqi border Sunday night, according to reports, just two days after the assassination of Iran's top nuclear scientist.
The IRGC commander and three of his escorts reportedly died after his car was struck by an unmanned aerial vehicle near the border, according to multiple media outlets citing Iraqi officials.

The drone strike is said to have targeted the senior commander after he had entered Syria via the Al Qaim border crossing from Iraq.

There were also reports that the men's bodies had been transferred to the Iraqi capital Baghdad. Iran has not confirmed or denied any of the reports.
***

The Supreme Court told Bill Norkunas, a 70-year old resident of Broward County, Florida to "suck it up Butter Cup". The Supreme Court has repeatedly ruled that law enforcement have no obligation to protect you as an individual. So he had to do it himself.

As gun owners, we're well aware of the adage that "when seconds count, police are only minutes away." Bill Norkunas, a 70-year old resident of Broward County, Florida, can tell you firsthand just how accurate that statement is, because he was forced to fend off a home intruder for more than fifteen minutes earlier this month while sheriff's deputies waited at the end of his street.

Norkunas, who had polio as a child and has suffered lifelong disabilities ever since, had just gotten out of the shower on the evening of November 7th when he saw a shadowy form outside of his bathroom window. He turned on an outside light hoping to scare the stranger away, but instead the man was drawn like a moth to a flame to the front door of Norkunas' home.

Norkunas grabbed his gun and his phone and called 911 while he warned the stranger that he would shoot if necessary. Despite repeated calls by neighbors and Norkunas himself, however, sheriffs deputies got no closer than 500 yards to Norkunas, and now the Broward County Sheriff's Office isn't answering any questions about why deputies didn't respond, issuing a statement to the Sun-Sentinel newspaper filled with boilerplate language about an ongoing investigation and promises that the office is constantly reviewing and assessing "its responses to emergency calls in order to provide the highest level of service to the public."
The ONT Musical Interlude

One of my biggest pleasures in life has always been attending concerts. 2019 was a good year for me. 2020 sucked, thanks Kung Flu. Will 2021 be a comeback year?

With the outbreak of or Covid-19, disruption has been rampant across all industries, especially the entertainment world. While streaming and social media are bigger than ever, live music has been taken out of the equation. This not only affects fans and artists, but also booking agencies, sound engineers, and managers.

The struggle is real for the live music scene, but not all is lost. We will hopefully see the return of in-person performances before long, and in the meantime, we can relive the memories of concerts and festivals past.

What can we expect for the future of the live music industry, and is there a reasonable timeline to expect a return to normal? Let's take a look at the main factors at play, and consider some short-term solutions.

Vaccine and Immunity
Flip on the news nowadays and the Covid conversation is focused mainly on producing and distributing a vaccine. It's uncertain how effective or desirable vaccination could be, but public health experts deem this to be a crucial step forward.

Yes, there have been concerts streamed. It isn't the same as being there live.
On this day: 30 Nov 1996
American singer and ukulele player Tiny Tim (Herbert Khaury) died from a heart attack on stage while playing his hit 'Tiptoe Through the Tulips' at a club in Minneapolis. On 17 December 1969, he married Victoria Mae Budinger on The Tonight Show Starring Johnny Carson, a publicity stunt that attracted over 40 million viewers. (they had a daughter, Tulip Victoria). He performed at the 1970 Isle Of Wight Festival in front of a crowd of 600,000 people. via thisdayinmusic.com
&&&
On this day: 30 Nov 2012
Glen Campbell played the very last live performance of his lifetime when he appeared at Uptown Theatre in Napa, California. Campbell revealed his Alzheimer's diagnosis to the public in 2011, and had set out on his Goodbye Tour as a way to say farewell to his fans. via thisdayinmusic.com
***
***

Tree huger (in this instance) = Genius Award Winner.

NOVEMBER 18--A "half dressed" Connecticut man who was spotted "humping trees" in a stranger's backyard is behind bars on multiple charges, records show.

According to a Naugatuck Police Department report, officers were dispatched Thursday afternoon to a residence on High Street after a 911 caller reported there was "an unknown male in a backyard, half dressed, humping trees, screaming, and eating branches."

When cops arrived, the suspect ran into a neighboring house, causing its inhabitants to "flee their home in fear." The intruder, identified as John Fignar, 36, subsequently exited the residence and was placed under arrest.

The police report does not indicate which half of Fignar, seen at right, was unclothed.
***

His fake ID is going to have to be a good one. Tonight's Feel Good Story of The Day.

A 12-year-old Georgia boy is making history after being admitted to Georgia Tech.

Caleb Anderson has dreams of studying aerospace engineering and other planets.

It was not hard for Kobi and Claire Anderson to discover their firstborn son was different. The bubbly baby boy was babbling and trying to speak at just 3 weeks.

"He would mimic whatever people were trying to say. You can tell that he wanted to speak," said Claire Anderson.
***
Weekly commenter stats for week of 11-29-20

Top 10 commenters:
1 [622 comments] 'Insomniac' [87.31 posts/day]
2 [533 comments] ' chique l'African Viking Math Queen of Greenland (Happy Thanksgiving to my American allies!)'
3 [485 comments] 'Sponge - Office of the President Elect'
4 [482 comments] 'Bete'
5 [442 comments] 'clutch cargo'
6 [426 comments] 'Asshoes'
7 [421 comments] 'Skip'
8 [393 comments] 'Commissar-Elect Hrothgar - I Have Earned, And Deserve, Different Rules! '
9 [392 comments] 'redbanzai the Southerner'
10 [390 comments] 'Braenyard'
Top 10 sockpuppeteers:
1 [275 names] 'Ping from Guoanbu > Bob from NSA' [38.60 unique names/day]
2 [188 names] 'Miklosian Anti-Marketing SA de CV'
3 [93 names] 'Bete'
4 [50 names] 'Duncanthrax'
5 [32 names] 'Count de Monet, President-Elect ISTJ'
6 [20 names] 'Adriane the Demagogue Critic ...'
7 [19 names] 'Bertram Cabot, Jr.'
8 [18 names] 'Notorious BFD'
9 [16 names] 'andycanuck'
10 [15 names] 'Cicero (@cicero43)'
***

Tonight's ONT has been brought to you by Plausible Explanations.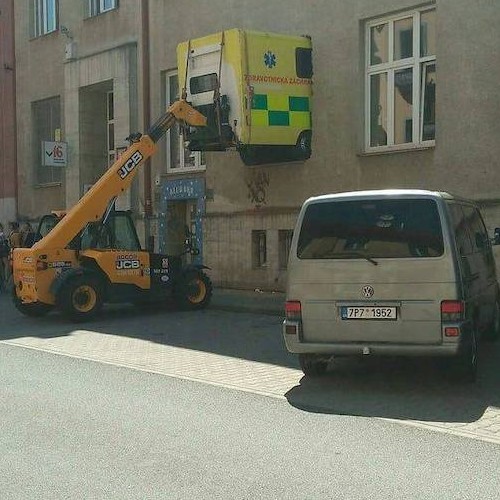 Notice: Posted with limited authority by the Ace Media Empire and its redheaded step child AceCorp, LLC. There is no check point to enter The ONT zone.

posted by Misanthropic Humanitarian at
10:03 PM
|
Access Comments