« Quarantine Cafe: Bands You've Been Meaning to Get Into One of These Days Edition
|
Main
|
The Morning Report - 11/20/20 »
November 19, 2020
Tonight's ONT Is Knee Deep In The Hoopla
Hi Kids! Guess what time it is! It's ONT Time! Why don't we start with something motivational!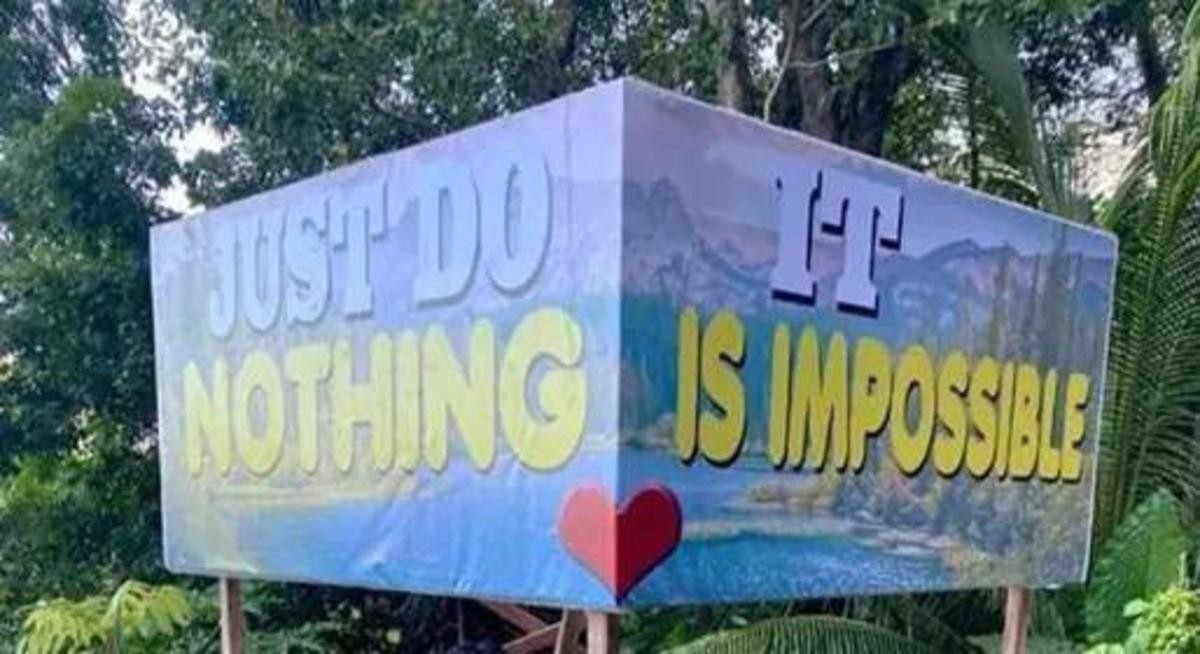 Everything Old Is New Again

These are the first soldiers to graduate from basic training rocking the Army's new 'pink and greens' uniform
New unies inspired by WWII era uniforms are now appearing on a soldier near you. What do you think? Personally, I like 'em. I just wish the population the Army is drawing on for soldiers was a lot more like the WWII population in a lot of (not all) ways.

The Sky Is Falling!
The population debate: Are there too many people on the planet?


That link is to a paywalled article, I couldn't find it archived anywhere, so all you can read at the link is the first couple of paragraphs, which gives you things like this:
Now, climate change, biodiversity loss, the degradation of the biosphere and, yes, coronavirus are forcing us to consider the legacy of that success. The pandemic is becoming the latest focus for an old, uniquely contentious question: are there just too many of us on the planet? The basic argument is hard to deny. With fewer of us around, there would be fewer greenhouse gas emissions, less pollution and waste, more space for both us and the rest of the natural world to survive and thrive.
If anyone has a link to the full article, post it and I'll be glad to retract if any of these are wrong, but I betcha I'm right here at least 80%.
The problems I have with these types of articles:
A) A lot of them boil down to "Too many of them, just the right number of me". If one truly thinks the world is overpopulated, isn't the logical thing to do to seek to cure that problem? And there is a cure.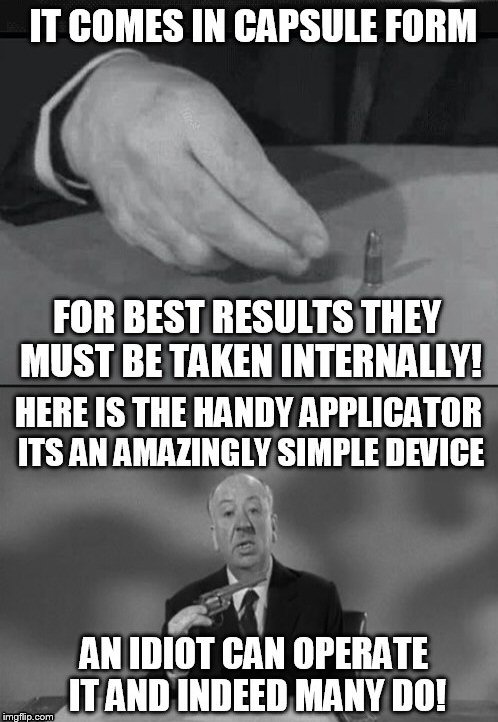 But of course these assholes don't do that. No, the world has just the right amount of media idiots or brain dead college professors or think tank morons. No, it's always the (and as someone who gets accused of racism all of the time for my political beliefs, I notice this) poorer black or yellow or brown populations that needs to be reduced. Funny how that works, innit? Good thing they're definitely not racist, isn't it? We know because they tell us so every 5 minutes.
B) Climate change: I should believe "THE SCIENCE!" and willingly embrace a Stone Age lifestyle. Not a chance, Fat, and I'll tell you why. I'll start to believe that climate change is a problem when the "experts" start to act like it's a problem, and more importantly when they open up their "scientific" papers to true peer review, including all sources, data, hypothesizes, methods, formulas, results, etc. For something to actually be scientific, it must be reproducible, and most of what the climate cult produces isn't. That means it's not science it's dogma, and you're asking me too take it on faith. Ain't happening.
C) Overpopulation. This is only a problem if you see people as a plague. I happen to see them as a resource. The planet isn't anywhere close to carrying capacity, and each one of those people that you so despise and are so eager to eliminate has the potential to Borlaug the carrying capacity up by an order of magnitude.
I could go on, but without the whole article it's just speculation. I still bet that I'm right, however.
Musical Interlude
Hey kids, do you know what this week is? That's right, it's the 35th anniversary of this song hitting #1 on the Billboard Hot 100 cart!
Universally acclaimed as perhaps the greatest rock 'n roll song of all time, 'We Built This City' topped 'You Belong To the City' and 'Miami Vice Theme' for the first time on the week ending November 16, 1985. Watch the above video not just for some fantastic music, but for a nostalgic glimpse at a better, vanished time whose sober zeitgeist and somber, intellectual mien are clearly reflected in the clothing and hairstyles of the period. Truly a golden age for rock and everything else.

The Age Old Question Is Finally Answered
Drunken Sailor suspended, fined & to undergo ARU hearing
My money was on put him in the bed with the captain's daughter, but what do I know? And now that I think on it, just how ugly is the captain's daughter that being put in bed with her (presumably after a long time at sea) would be seen as a punishment?
Slide Feet First!

Just....not like that. What's really funny is that I've seen this clip posted several places, and each and every time the comments devolve into an argument between people who know the rules of softball, and people who refuse to understand the concept of a force play and think she's safe because the 1st baseman left the bag before she touched it with her feet. Smh.
Problematic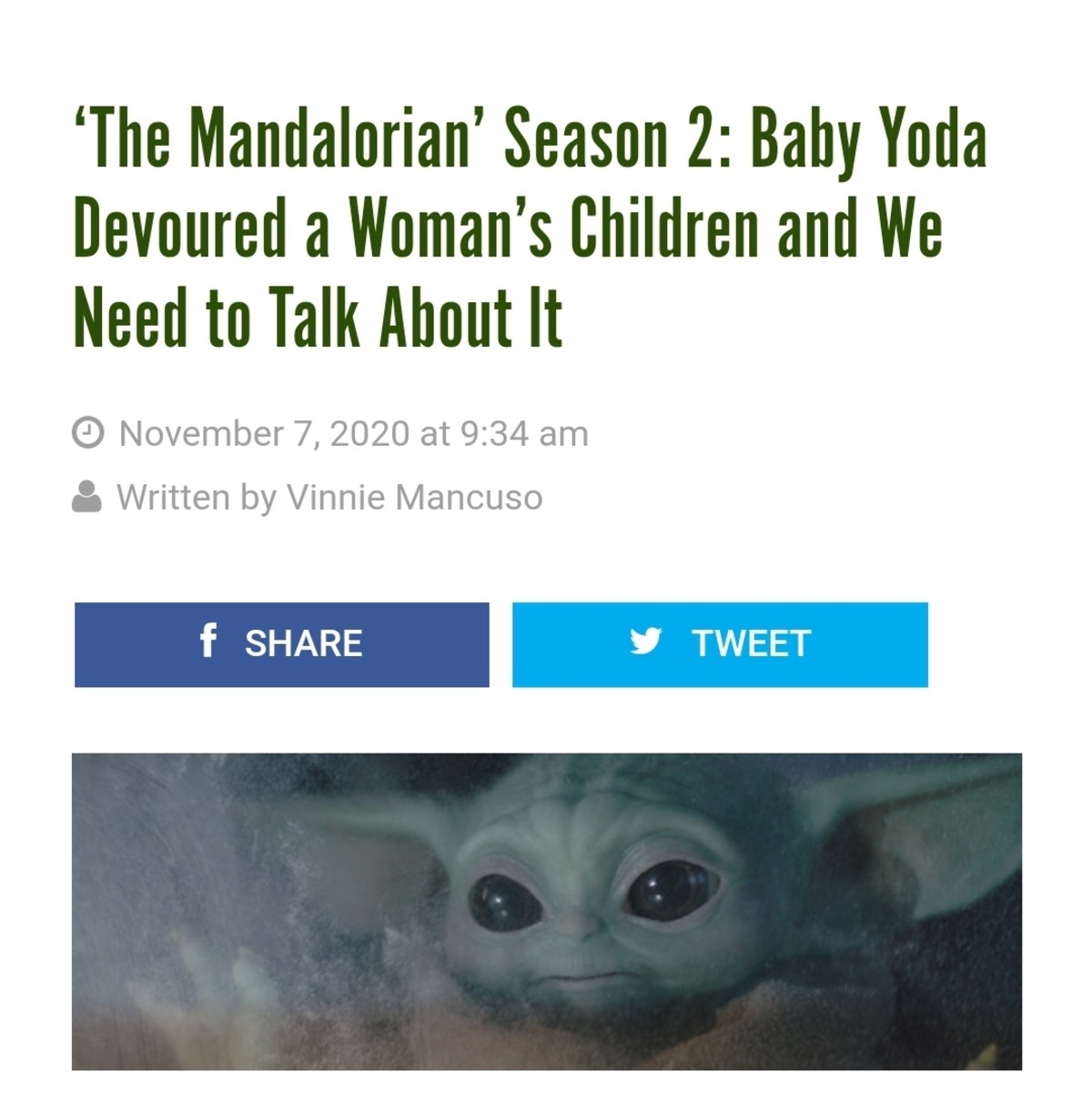 Now, I have no idea who "Vinnie Mancuso" is (this seems to be him, and no, I am not "doxing" him, that's his author page at the website he writes for), but I'd be willing to bet a pretty hefty penny that he would call himself pro-choice. I'm just saying.
Prayers For Tommy

Dodgers legend Tommy Lasorda hospitalized with heart issues
However you feel about Dodger blue, Tommy is a larger than life character from the rough and tumble days of baseball. Love him or hate him (and come on, how could you not love him?), he always put on a show. Like fighting with the Philly Fanatic. Or, even better, this response to a question about whether he'd ordered his pitcher to throw at an opposing batter. It is a clip for the ages, and most definitely NSFW. Get well soon, Tommy.

Best And Brightest
Dumbest Legal Defenses That People Have Actually Tried
This is not on the list, but it's in the spirit of the thing.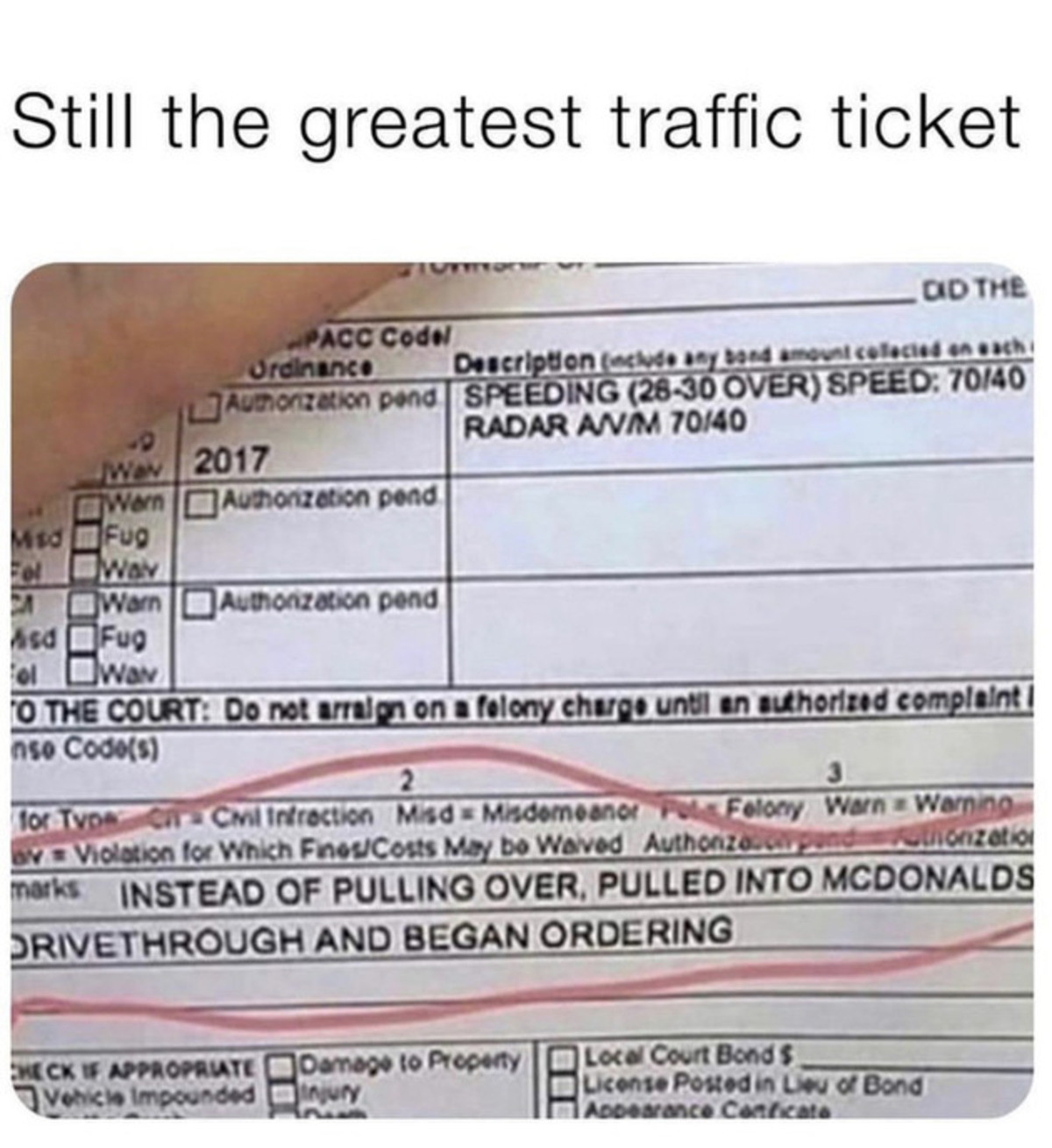 Feel Good Story
Snow White comforts boy with autism who had a "meltdown" in Disney World
That gal deserves a raise. I've never played a character at a theme park, but I did spend a season in costume as a mascot for a college team, and I can tell you that it's no fun. Snow White's costume is infinitely better than being encased in a scorching hot suit, but it takes real class for her to respond as she did. Kudos to her.
Tonight's ONT is brought to you by the culinary cold war: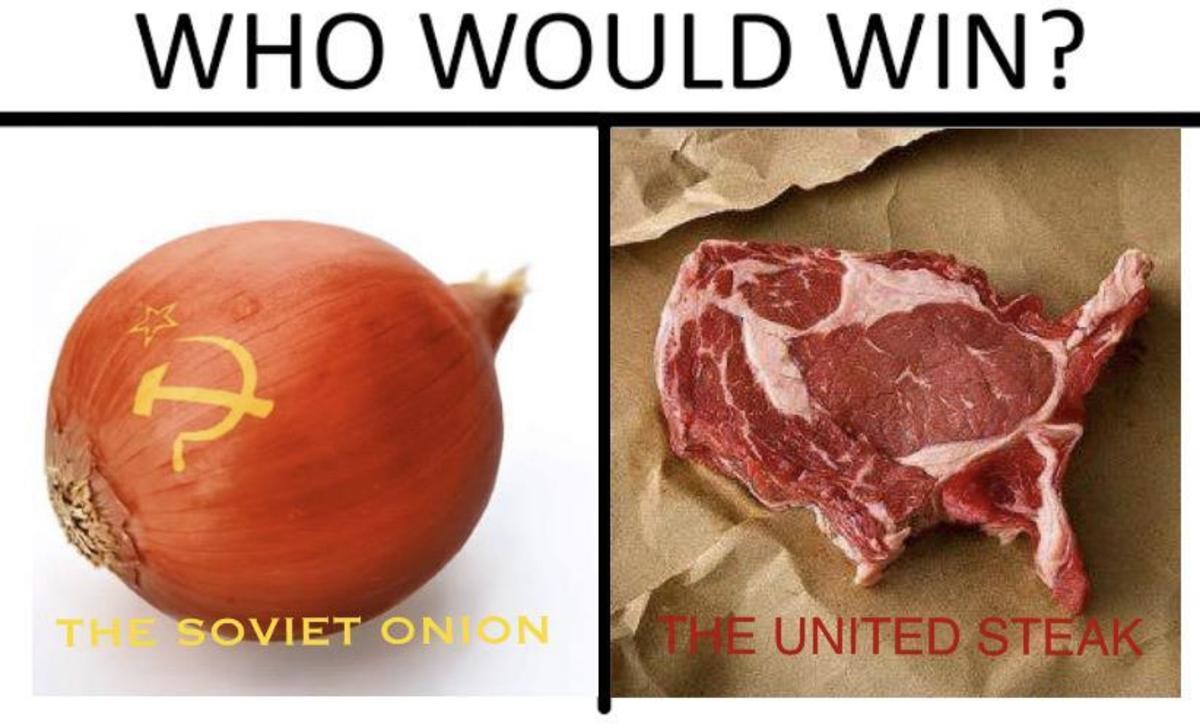 posted by WeirdDave at
09:56 PM
|
Access Comments