« Quarantine Cafe: Moar Messi the Pet Puma Edition
|
Main
|
The Morning Report - 11/11/20 »
November 10, 2020
Tuesday Overnight Open Thread (11/10/20)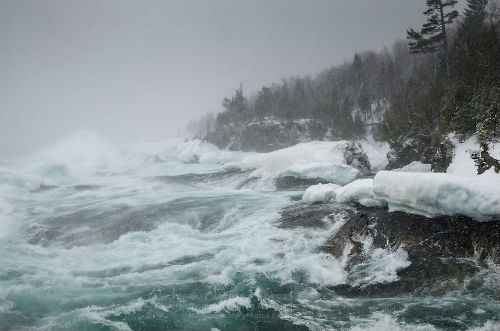 ***
The Quotes of The Day
Quote I

"We need someone to lead us through in a kind of father figure way or mother figure way. To bring us through and show that they love us, care about us, and want our best. Robert DeNiro

Quote II

"We were surprised by these results. We tried out one situation, then another one, and so forth. But study after study came back with the same result: Most students did not treat our white actor more positively than the Black, Asian, or Muslim actors."University of Wisconsin, Madison, psychology professor Mark Brauer

Quote III

"You're going to be helping to protect them,"

"What's more important, seeing your relatives in person on Thanksgiving or keeping them safe?"William Hanage, an associate professor of epidemiology at the Harvard T.H. Chan School of Public Health

Quote IV

The truth is that if blacks look at their real self-interest, they will quickly realize that they have little common cause with gentry leftists who want to triple the price of electricity and gasoline and who fight to keep poor kids trapped in bad public schools.Francis Menton

Quote V

"We celebrate like this every month. He came to our suite and just slept on the couch while we partied - we thought he was just tired.

"However, after I shook his body he wasn't responding." Unidentified friend of Khun Thep

Quote VI

If you don't agree with me, fine. We can still be friends. But I have a family, band, and crew that need to be provided for and taken care of. If it's OK for us to party in the streets with no 'social distancing' then we can book shows right now." Morgan Wallen

Quote VII

"Early in the new year we will launch new mental health teams that will respond to 911 mental health calls across priority neighborhoods....Today's announcement is another example of how we continue to transform mental health care in this city," NYC First Lady Chirlane McCray
***
For every action, there is an equal and opposite reaction.
$15 trillion: this is the amount of money to be invested in new power capacity globally over the next three decades. Most of this—80 percent—will be poured into renewables. This certainly makes the energy transition far from cheap, but no one—at least no one reputable—ever said going green would be cheap. Yet the amount of investments to be directed towards expanding wind, solar, and associated systems will not be the only costs to be borne during the transition. There may well be steep environmental costs as well.

BloombergnNEF, which conducted the analysis that resulted in the investment estimate for the next 30 years in energy, also said that between 2020 and 2050, another $14 trillion will be invested in the grid, likely to adapt it for a surge in solar and renewable power deployments, which, according to the analysis, will constitute 56 percent of total global generation capacity by 2050. And it will have spurred a mini golden age in mining.

Wind power, like solar power, requires a lot of metals and other minerals to produce essential components for the installations. Therefore, as the demand for wind turbines and blades jumps, so will the demand for the metals they are made of. It's the same with the metals and minerals necessary for the production of a solar panel.
***

F*ck off and eat paste Joe. You're not my president.
***
When do the "true conservatives" at FNC leave? Newsmax ratings continue to improve.

Fox News viewers appear to be deserting the network in droves as they tune into Newsmax TV.

Nielsen data confirms the trend in the post-election period last week.

During Wednesday through Friday last week, Newsmax TV led Fox Business and CNBC in all key day parts.

Newsmax is also seeing a terrific surge across its media properties, starting with its cable and satellite news channel. OTT viewership of the channel is also up on devices like Roku, YouTube, and Xumo.

The company also saw over a half million downloads to the free Newsmax TV APP, and earlier Tuesday hit the top 3 position in rankings for downloads on iPhone.

And traffic to Newsmax.com, the company's flagship website, also is surging.
***
We all suspected that valuable medical research was tanked for the Kung Flu response. Well our suspicions have been confirmed.

Liso-cel, manufactured by Bristol-Myers Squibb, originally had its Food and Drug Administration (FDA) application accepted in February, but has yet to have one of its contracted manufacturing sites undergo FDA inspection due to the coronavirus pandemic. Not only is the drug's approval contingent on the facility inspections from the FDA, according to multiple company executives, but its application expires on Nov. 16, meaning that if the plant is not inspected in the coming days Bristol-Myers may have to completely resubmit the drug's application as a result.
***

The Religion of Peace PiecesTM strikes again.

Islamist militants have beheaded more than 50 people in a football ground in a village in northern Mozambique, according to local media reports.

The attack was carried out by an Isis-linked group in the village of Muatide in conflict-ridden Cabo Delgado province, and spanned several days.

A Mozambique news agency said the attackers set fire to several villages and gathered together people they had captured from nearby forests on a single football pitch, where the victims were then decapitated and their bodies chopped to pieces, while women from the villages were abducted.

The gas-rich northern Mozambique region has witnessed several brutal attacks involving killings by the Isis-affiliated local group known as Ahlu Sunnah Wa-Jamo, or simply al-Shabaab locally, though they have no relation to the better-known Somali group.
***

Gender Activists Are Trying to Cancel My Book. Why is Silicon Valley Helping Them?

The day after I tweeted about the ongoing attempts to block sales of my book, Irreversible Damage: The Transgender Craze Seducing Our Daughters, I was stuck on the phone with my parents' real estate agent. "How's your book going?" she wanted to know. "Is there a lot of controversy?"

I know it's fashionable these days to claim to be an introvert—something to do with an unwarranted assumption of depth, maybe—but I actually am an introvert. Small talk exhausts me, not because I believe it's beneath me, but because it feels like being handed a socket wrench. I have no idea what to do with it.

"Well, you had to expect that, right?" she added casually. "When you write a book like that, that's what you're expecting."
***
Last nights comments evolved into discussion of Baby Boomers, Millenials, Generation Xers and others. Lewis Black takes a look at this........NSFW-LANGUAGE
***

Ace and yours truly aren't the only ones fed up with "social media".

will soon be abandoning Blogger for a different -- and better -- platform. I do this because Google is on the verge of becoming HAL from "2001: A Space Odyssey". In fact, all of "Big Tech" has become little more than a virtual insane asylum, where the dumbfucks, the mental patients, the losers, the congenitally malformed and the Geeks you used to give swirlies to in high school now lord it over you with their ability to silence you, and the piles of cash they sleep on to protect them from the swift-and-well-deserved asswhippings their sexually-frustrated, obnoxiously-condescending behinds have coming to them.

I had abandoned Twitter a very long time ago for the simple reason that Twitter is where empty heads and mental masturbators (this sub-species can be identified by the "Blue Checks") congregate. Twitter is about as useful a medium, in the hands of the rambunctiously fucktarded, as tossed feces are to a Renaissance masterpiece. Twitter is where the worst of the worst reside and trade their lunacy in 280 characters or less, and where reasonable, logical discourse is treated as if it came with a case of herpes.

Facebook is back on my shitlist for a variety of reasons having to do with "standards" which turn out to be no such thing at all. The primary complaint I now have about Facebook is it's ridiculously transparent attempts at censorship masquerading as a crusade of "fact checking." Cognitive Dissonance and Confirmation Bias reign supreme at Facebook, as, for example, they de-platform a post of yours on the basis that it is "partly false", neglecting to recognize (deliberately) that if one piece is "partly false", by implication what remains is probably "mostly true"...and at least should be open for debate.
***

The Left has no problem devouring their own. LOLGF
***
The ONT Musical Interlude

'Artificial intelligence is being used to create new songs seemingly performed by Frank Sinatra and other dead stars. 'Deepfakes' are cute tricks – but they could change pop for ever'

'It's Christmas time! It's hot tub time!" sings Frank Sinatra. At least, it sounds like him. With an easy swing, cheery bonhomie, and understated brass and string flourishes, this could just about pass as some long lost Sinatra demo. Even the voice – that rich tone once described as "all legato and regrets" – is eerily familiar, even if it does lurch between keys and, at times, sounds as if it was recorded at the bottom of a swimming pool.

The song in question not a genuine track, but a convincing fake created by "research and deployment company" OpenAI, whose Jukebox project uses artificial intelligence to generate music, complete with lyrics, in a variety of genres and artist styles. Along with Sinatra, they've done what are known as "deepfakes" of Katy Perry, Elvis, Simon and Garfunkel, 2Pac, Céline Dion and more. Having trained the model using 1.2m songs scraped from the web, complete with the corresponding lyrics and metadata, it can output raw audio several minutes long based on whatever you feed it. Input, say, Queen or Dolly Parton or Mozart, and you'll get an approximation out the other end.
&&&
Born on this day: 10 Nov 1948
English bassist, guitarist, singer, songwriter, Greg Lake, who worked with King Crimson and Emerson Lake and Palmer who had the 1977 UK No.2 single 'Fanfare For The Common Man'. He scored the 1975 solo 1975 UK No.2 hit single 'I Believe In Father Christmas'. Lake died on 7th Dec 2016 age 69 after a battle with cancer. via thisdayinmusic.com
&&&
On this day: 10 Nov 2015
Allen Toussaint the American musician, songwriter/composer, record producer, and influential figure in New Orleans R&B died aged 77 while on tour in Madrid, Spain. Many artists recorded his songs Tincluding; 'Mother-in-Law', 'Fortune Teller', 'Ride Your Pony', 'Working in the Coal Mine', 'Here Come the Girls', 'Yes We Can Can' and 'Southern Nights'. Alison Krauss and Robert Plant covered 'Fortune Teller' on their 2007 album Raising Sand. via thisdayinmusic.com
***

No signs of alcohol, drugs or mental illness? Then she must be a Genius Award Winner.

NOVEMBER 9--For the second time in recent weeks, a Florida Woman has been arrested for pleasuring herself in public, this time outside a Popeyes at 10 AM, according to court records.

Vanessa Lee Jones, 38, was collared Saturday morning after a witness reported spotting her masturbating near a dumpster outside the chicken joint in St. Petersburg. Jones, seen at right, was fully nude at the time.

When police responded to the scene, officers "also witnessed the defendant masturbating in front of the dumpster completely naked." Jones, investigators added, was "observed on security cameras masturbating while fully naked."
***

Hopefully and prayerfully you'll get better as you grow older. Tonight's Feel Good Story of The Day.


November 10 is the 245th Birthday of the United States Marine Corps. The annual birthday message of the Commandant of the Marine Corps, General David Berger reminded Marines everywhere of their committment to the nation in spite of change and uncertainty. With 7,415 Marines who came down with COVID-19, and pandemic protocols in place for socially distanced Marine Corps celebrations, 2020 has been the year from hell even for the nation's legendary warfighters. (Marine Corps Times)
***
Weekly commenter stats for week of 11-9-2020

Sorry for the delay.
Top 10 commenters:
1 [874 comments] 'J.J. Sefton' [122.68 posts/day]
2 [854 comments] 'Asshoes'
3 [646 comments] 'Joe Mannix (Not a cop!)'
4 [621 comments] 'Ghost Of Ruth Buzzi Ginberg '
5 [534 comments] 'Rodrigo Borgia'
6 [509 comments] 'Insomniac'
7 [494 comments] 'TheJamesMadison, going back...to the Future!'
8 [482 comments] 'Marybeth'
9 [475 comments] 'Mr. Peebles'
10 [465 comments] 'Axeman'
Top 10 sockpuppeteers:
1 [389 names] 'It's the best time of the year for the media' [54.60 unique names/day]
2 [150 names] 'Dragilo'
3 [73 names] 'Duncanthrax'
4 [67 names] 'Bete'
5 [34 names] 'Axeman'
6 [34 names] 'Two Weeks From Being The Corona Horse Chanel Rion Rides All Night Long On'
7 [32 names] 'josephistan'
8 [29 names] 'LeftCoast Dawg'
9 [29 names] 'Adriane the Picked a Bad Time to File My Nails Critic ...'
10 [22 names] 'Commissar Hrothgar -Your Rulers Have, and Deserve, Different Rules! - '
***

Tonight's ONT has been brought to you by Caution.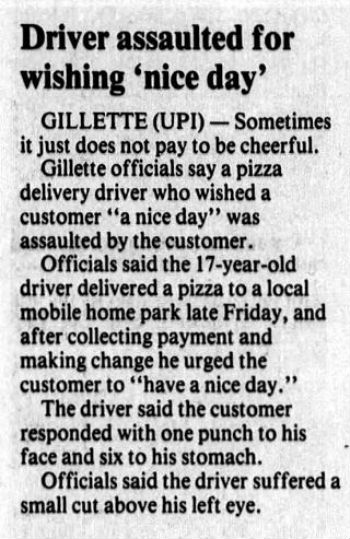 Notice: Posted with permission by the Ace Media Empire, AceCorp, LLC and Dewey, Cheatem and Howe, S.C. Please have whatever type of evening you wish.

posted by Misanthropic Humanitarian at
10:03 PM
|
Access Comments