« Quarantine Cafe: Mixed Bag Edition
|
Main
|
The Morning Report - 11/24/20 »
November 23, 2020
Monday Overnight Open Thread (11/23/20)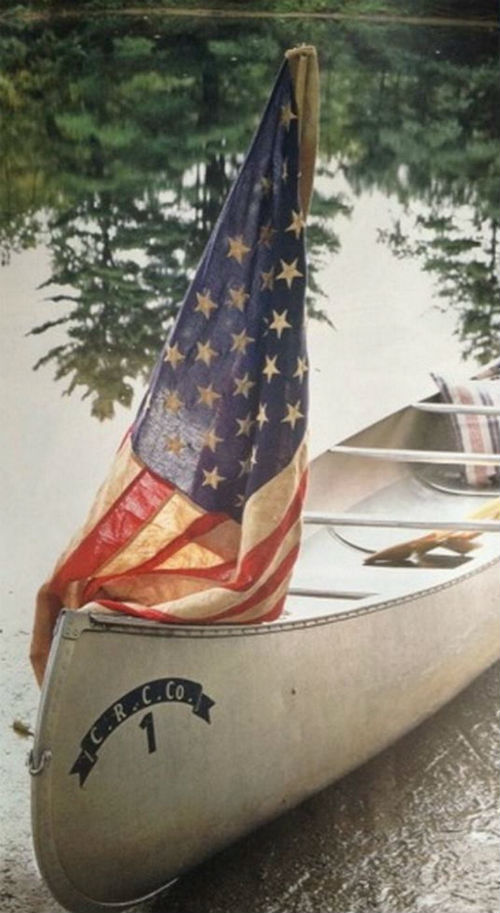 ***
The Quotes of The Day

Quote I

Racism is now an opinion. People have the opinion that Derek Chauvin kneeled on George Floyd's neck because of racism. Incompetence is a more likely explanation. People have the opinion that racism explains why Breonna Taylor was shot. Her boyfriend shooting a policeman is a more likely explanation. Jason Whitlock

Quote II

"[Capitalism] is the system that built us the greatest nation and the greatest economy in the world," she said. "Sure, we have to fix the inequities that exist in our system. But this is not the moment to undo the whole system and embrace something that Americans have spent blood and treasure fighting to save other countries from." Democrat Rep. Stephanie Murphy of Florida

Quote III

"At some point, someone has to put their foot down and say, 'you are not allowed to treat houses of worship and religious freedom unfairly, illegally in this country," Montse Alvarado, vice president and executive director of the Becket Fund for Religious Liberty
Quote IV

"They wait until you get busy with other customers, then they come in and grab items and take off. It's in the middle of the day in broad daylight so they are not scared of anyone," Hung Tran The manager of the 7-Eleven store

Quote V

"You don't just see this exhibit. You feel it. The expressions and thoughts of each person photographed tells a story that has a very universal message. It is one that can heal and bring us together. It shows us we are not alone in our thinking." Lisa Bachman, assistant executive director of the Florida Holocaust Center
***
***

Guns are OK for those who need them. Obviously Joe Six Pack is not in need of one. Apple's security chief indicted in Santa Clara County sheriff concealed-gun permit scandal

Apple's global security chief has been indicted on allegations he worked with the Santa Clara County undersheriff to gift 200 iPads to hasten the approval of concealed-gun permits for the tech titan's security officers, the latest eye-grabbing development in a corruption probe engulfing the office of Sheriff Laurie Smith.

Thomas Moyer, 50, who heads security for the iconic Silicon Valley company, was indicted last week along with Undersheriff Rick Sung, District Attorney Jeff Rosen announced Monday morning. To date, six people — including another close Smith adviser — have been indicted in an investigation alleging pay-to-play deals leveraging concealed-carry weapons permits for political and other favors.

Rosen said Sung, 48, is the highest ranking county law-enforcement official his office has ever prosecuted. The latest indictments are an offshoot of an investigation into the sheriff's office's alleged trading of the coveted permits for political donations supporting Smith's 2018 re-election.

"Call this quid pro quo, call it pay to play, call it give to get," Rosen said. "It is illegal, and deeply erodes public confidence in the criminal-justice system. When high-ranking members of a law-enforcement agency are at the heart of a bribery scheme, it tarnishes the badge, the honor, and the reputations, and tragically the effectiveness of all law-enforcement agencies."
***

Power tends to corrupt, and absolute power corrupts absolutely.

Oregon Gov. Kate Brown is urging her state's residents to call the police to report their neighbors for violating her strict coronavirus lockdown restrictions on Thanksgiving.

Brown, a Democrat, last week ordered a two-week "freeze" on many activities.

The Oregonian reported that Brown's order, intended to curtail the spread of the coronavirus in the state, runs through Dec. 2.

The order closes dine-in seating at restaurants; shuts down gyms, museums and some outdoor facilities; and enacts capacity limits at stores.
***

Maryland's fat fuck governor is another tyrant. I wonder if he and Cuomo swap respiratory droplets.
WBAL reports that Maryland Gov. Larry Hogan has announced that the state is launching "an all-hands-on-deck compliance, education and enforcement operation to involve the Maryland State Police." Police are expanding their COVID-19 Compliance and Coordination Center and deploying "High Visibility Compliance Units" across the state, while additional troopers will be assigned in every county to investigate any reports of violations of state law.

During a press conference, Hogan said that resistance to wearing a mask is like saying you have a constitutional right to drive drunk, or drive without a seat belt, or yell fire in a crowded theater. And there certainly isn't a constitutional right to walk around without a mask
***

A mall shooting in Wauwatosa this past Friday was committed by a 15 year old who believes rules are meant to be broken.

While the mayor unknowingly clamors that gun free zones don't work.

Mayfair [Mall] has a strict no-gun policy, [Wauwatosa Mayor Dennis] McBride shared and said, "guns have no place in shopping malls or other places in which crowds of people gather… If the shooter had complied with that policy, no one would have been hurt yesterday."
***

Work. The trade of time for money. A college student learns the hard way.

A College Student Behind A Massively Popular Paint-Mixing TikTok Page Was Fired From Sherwin-Williams

Tony Piloseno even used his wildly successful and viral TikToks as part of a digital marketing pitch to the company to appeal to younger members of Gen Z.

A College Student Behind A Massively Popular Paint-Mixing TikTok Page Was Fired From Sherwin-Williams
Tony Piloseno even used his wildly successful and viral TikToks as part of a digital marketing pitch to the company to appeal to younger members of Gen Z.

An Ohio University senior who worked a part-time job at a local Sherwin-Williams store was fired after the company discovered his popular paint-mixing TikTok channel @tonesterpaints, which currently has over 1.2 million followers.

Tony Piloseno said that for months he'd been pointing to his viral account as an example of what Sherwin-Williams could do on social media and by marketing their brand to a younger audience.

But instead it led corporate personnel to investigate his social media account, and they ultimately fired him after determining he was making "these videos during [his] working hours" and with company equipment.
***

I don't condone this type of behavior. But, it is understandable. NSFW-Language
Former WI Governor Scott Walker was subjected to this and worse. You didn't see the MSM come running to his defense.
***

Kyle Rittenhouse's defense team adds a new member.

A California attorney said Monday that a Kenosha County judge will allow him to appear in court on behalf of an Illinois 17-year-old accused of killing two people during a protest in Wisconsin.

John Pierce, of Los Angeles, is not licensed to practice in Wisconsin and would need the court's permission to appear in court for Kyle Rittenhouse. Such requests are routinely granted, but Kenosha County Assistant District Attorney Jason Zapf has asked for a hearing on the matter "to address several issues."

Judge Bruce Schroeder granted Pierce's request Monday, Pierce said. Online court records do not indicate that a hearing ever took place. Zapf didn't immediately respond to an email seeking comment.
***

Non-partisan? Yeah right. 'Multicultural News Network' Targeting Diverse Audiences to Launch in 2021

Multicultural News Network, a new television channel focusing on diverse content and voices, will launch in the second half of 2021.

MNN will produce daily newscasts and programming "serving multicultural communities including, but not limited to: Blacks, Hispanics, LGBTQ communities, Asians, Native Americans, people of Middle Eastern descent," the company said in a recent press release.
***

Attempting to keep The ONT free of politics is difficult at times. This is one of those times. I normally agree with PJ's Media columnist Stephen Kruiser. Now is not one of those times.

The party is now reflective of the president's passion. It doesn't roll over and play dead for the Democrats in the name of bipartisanship. It's a party that places more value in fighting than in appearing gentlemanly. It's a far more functional party than it was four years ago, as evidenced by the fact that the Democrats' much talked about "Blue Wave" didn't materialize in the House and Senate races.

Let the Mitt Romney type squishes hang around, but don't let them get too much power. And make damn sure that the Never-Trumpers don't sneak in the back door while we're distracted by COVID and the election mess. (Emphasis added)
I want all of those squishes destroyed. The only office they should be in is there local unemployment office.

Speaking of Pierre Delecto's relations: Shit can this inept individual.

RNC Chair Ronna McDaniel is Getting Ready to Stab President Trump in the Back to Keep Her Post

She has Romney DNA.

President Trump is not my preacher nor my Savior. He's not perfect and neither am I. He's a president who at least fights on our behalf. We have had enough of the play by the rule Republicans, look where that has gotten us.
***

Paul Joseph Watson addresses "The Great Reset"........NSFW-Language

***
Who knew? Science NSFW

***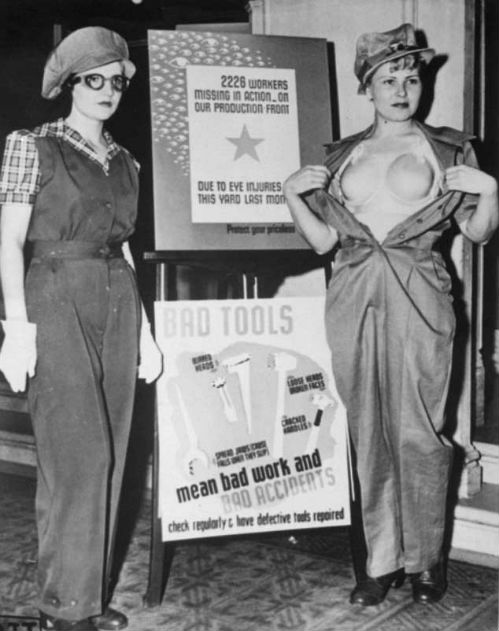 A "Smart Military Blog" should cover the following:
The SAF-T BRA: The Military's Bullet-Proof Brasiers of WWII
A plastic contraption reminiscent of two hardhats taped together, the SAF-T BRA was developed to protect female factory workers from ricocheting shrapnel. Its goal was more to protect women from occupational hazards than enemy fire, but the boob shield idea was there.
***
The ONT Musical Interlude
Just when you thought 2020 couldn't get any weirder, it says "hold my beer"... redc1c4
How Johnny Rotten was bit on his penis by fleas from his squirrel friends if just the first question to ask…


Famed punk rock legend John Lydon is in the news, and it is for a decidedly non-punk reason. Known mostly as Johnny Rotten, the lead singer of the seminal punk band The Sex Pistols, Lydon is living what is apparently a rather sedate existence in the Los Angeles area these days.

According to a new book from the rocker John spends much of his time in Venice Beach accommodating the wildlife on his property, to a certain level of personal distress.
&&&
Born on this day: November 23, 1954 - Bruce Hornsby
Bruce Hornsby, keyboards, vocals, The Range, (1986 US No.1 & UK No.15 single 'The Way It Is'). via thisdayinmusic.com
&&&
On this day: November 1995 - Junior Walker
American soul singer and saxophonist Junior Walker died of cancer aged 64. Had the 1966 US & UK Top 20 single 'How Sweet It Is', and the 1969 US No.4 single 'What Does It Take, To Win Your Love'. Walker also played sax on Foreigner's 1981 hit 'Urgent.' via thisdayinmusic.com
***

There are several reasons this guy is tonight's Genius Award Winner.

Never judge a book by its cover, well until tonight that is.
***

Tonight's Feel Good Story of The Day.

An Air Force veteran who taught himself to code explains how he started a nonprofit that has educated other vets on how to get jobs in tech
***

Tonight's ONT has been brought to you by Pony Tails.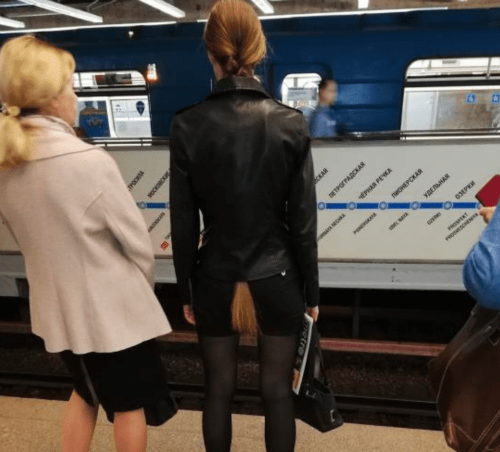 Notice: Posted with ...... blah, blah, blah..............

posted by Misanthropic Humanitarian at
10:08 PM
|
Access Comments