« Food Thread: Do Not Mess With My Steak! And...Fried Popcorn...Is That A Thing?
|
Main
|
Sunday Overnight Open Thread (11/1/20) »
November 01, 2020
Gun Thread: Post Texas MoMe Discussion and Analysis [Weasel]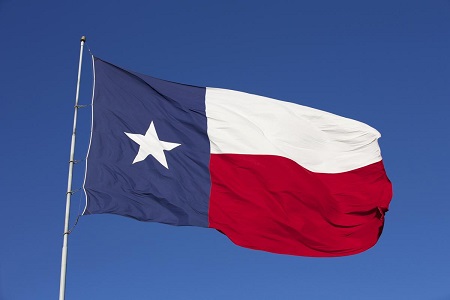 Ho-Lee Shit! Was that ever fun, or what?! The AoS Moron banner unfurled under the big Texas sky on Saturday, October 24th for the 5th Annual Texas MoMe, and it just keeps getting better. And better. And better! It's also become a multi-day event with plenty of shooting, some of which is even at targets. The official program kicked off on Friday with the rifle clinic, and continued into Saturday with more shooting on the rifle range and the opening of the handgun range for the day. As far as I could tell everyone seemed to have a great time, no one was shot that didn't need to be, and there was a lot of very impressive marksmanship on both ranges by experienced and novice shooters alike.
Programming Note: You guys are getting an abbreviated thread again this week, so apologies in advance!
With that said, let's jump into the details below, shall we?

Texas Moron Meetup
What started as a small side component of the overall event several years ago, the shooting aspect of the Texas MoMe has grown along with the gathering itself. There are now dedicated handgun and rifle ranges with instructors, RSOs and an almost bewildering array of weapons available over two days of shooting. It's important to note, however, that despite the popularity of the shooting, the TXMoMe remains a social event. Many people take advantage of the shooting opportunities, and many do not. A lot of new shooters take some of their first shots at the MoMe which is always fun to see, and it's also an opportunity to try out some different weapons, as everyone who brings a firearm is always willing to share what they have. At the end of the day though, it's still simply a gathering for like-minded people to get together and visit with one another. Online friendships are enriched with the opportunity to meet face-to-face. It's an amazing thing to watch, quite frankly, and all the smiles are contagious. Everyone has a good time!
How does it all happen, and who is responsible for all the fun? I have three names for you; Ben Had, Cow Horse Queen and RancherBob. Ben Had works on this the whole year, and the planning for the 2021 TXMoMe was underway before the dancing stopped this past Sunday morning. Ben is the Organizer in Chief and does an amazing job, as anyone who has attended will attest. More on Ben later. Cow Horse Queen and RancherBob open their ranch each year so a literal horde of Morons can descend like locusts to eat, drink and be merry for several days. Their generosity and friendship to mostly perfect strangers really defies explanation, and they hardly ever read the blog! When I say my prayers at night and thank God for all that I have, it's friends like these three I'm thinking of. For those of you who have never attended a MoMe, you are doing yourself a great disservice. I harp on this almost as much as I do buying ammo, but it really cannot be said enough. Do whatever you can to attend a MoMe. Any MoMe. You absolutely will not regret it.
I hope some of the people who attended this year will take the chance to share their impressions in the comments this evening and hopefully convince others to attend in the future. I realize many of you might be introverts, and I suppose that's the nature of online communities, but you really simply need to get past that and show up. You will be perfectly fine standing on the sidelines watching the goings-on if that is your preference, and frankly this is what I like to do sometimes. It's fun just soaking up the atmosphere and watching people thoroughly enjoy themselves.
So - the shooting? What's all the fuss about?
For the last couple of years we have held a rifle clinic on Friday before the main event. It's two or three hours of watching me scribble on a whiteboard while reviewing the basics of mid-range rifle shooting, then heading to the range to apply what was learned. This year, a cold front moved through during the "classroom" portion and soaked the range so both the discussion and shooting portions were interrupted and abbreviated Friday, but resumed Saturday under clear skies. We had steel plate targets from 100 to 500 yards and they all had a workout, with some new shooters engaging the 500 yard plate like they'd been shooting for years! Jim SND worked on zeroing rifles that needed attention and Pillage Idiot was right there to lend a hand whenever we needed it. Bigly helpful!
Over on the handgun side, Eromero ran the range which was expanded from last year and featured multiple firing positions. Satrose was there to lend a hand with instruction and LeftCoastDawg provided outstanding support running the line. Lots of new shooters were able to shoot for the first time, while others were able to try an assortment of new firearms. By all accounts it was a successful and wildly popular day. Look for more improvements next year, perhaps to include a handgun familiarization clinic for new shooters.
Finally, a bigly Gun Thread Thank You to some incredibly generous Morons, redc1c4, blake, and Teej, who all contributed ammunition for us to shoot. What makes this all the more extraordinary is none of them attended the MoMe! Even under normal circumstances, this would be a very generous gesture, but in today's ammo price and availability circumstances it was nothing short of remarkable. It just goes to show what a unique community we have here. I cannot thank you guys enough for your generosity. No shit.
I am sure I am forgetting to mention others who helped on the ranges or with the MoMe in general. There are just too many people to name. For that I offer my humble apologies, but suffice it to say each of you deserves credit for pitching in and lending a hand, which truly is what makes the TXMoMe so special. I am really blessed to be a part of this wacky group.
Operation Horseshoe
You had to be there to appreciate it, and I daresay it was something of the highlight week. I have been thinking of how to properly convey this part of the event, and have come to the conclusion that any meager attempt on my part is going to fall way short, so I'll keep it brief.
Almost a year ago, three Morons; Ladyl, hogmartin and Jim Sunk New Dawn asked me to help hosta a plan to buy a gift for Ben Had as a small token of our appreciation for all she does for us. Ben has a place nearby which is plagued by feral hogs, and the idea was to outfit her with a rifle to take care of the problem. Since we had a bunch of horde email addresses, I asked our pal bluebell to help quietly get the word out in soliciting donations, and what a response! We raised more than $2,000 and were able to buy a new Ruger AR-15, ATI Night Vision Scope, tactical case and several hundred rounds of hunting ammunition to present to Ben. We tried to reach as many of you as possible, but unfortunately did not have contact information for everyone. Rest assured, however, the gift was from each and every one of you.
Anyhoo, after our pal lin-duh finished the raffle for the door prizes, we had Ben Had read aloud the specifics of the "Grand Prize" but with her not knowing all of the slips of paper used for the drawing read the same - Ben Had. It was my pleasure to say a few words for the presentation and Ben now hopefully has a better idea of how much she means to each and every one of us. Ben - we love you and truly value your friendship. Now go shoot some hogs!
Finally, personal thanks to all of those who pitched in to make the 2020 TXMoMe such a fantastic event. The number of morons who roll up their sleeves and help or otherwise contribute is nothing short of remarkable, and it wouldn't have happened without all of you!
Again, please feel free to discuss your TXMoMe experiences, shooting or otherwise, in the comments. There is no way I can do it justice, so everyone's impressions are welcome. I'm already looking forward to next year!!
******
Content? You want content? As promised, this is re-run week numero dos. Things should get back to normal, whatever that is, next week. For now, below is my second ever Gun Thread post, imaginatively titled:
Gun Thread
September 2, 2018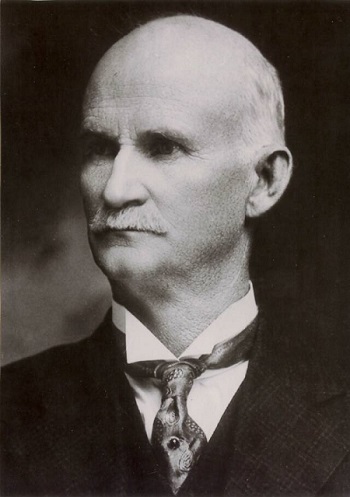 John Moses Browning
Designed by John M Browning, the M1911 and 1911A1 chambered in .45 ACP (Automatic Colt Pistol) served as the country's standard-issue sidearm for 75 years. As with the .38 Special, the need for a larger and more effective defensive cartridge became evident from combat experience gained during action in the Philippines. Military testing began around 1906 and continued until the Colt - a magazine fed, single action semi-automatic pistol designed by Browning - was formally adopted in 1911. The autoloader design, based on the short recoil principle of operation, has been universally acknowledged for its durability, simplicity and reliability.
Popular bullet weights are 185gr and 230gr, and like all straight walled cartridges, reloading the .45 ACP is fun and generally economical. As a matter of preference I tend to stay away from the upper end of speed and pressure curves, and with this cartridge I look for velocities around 800fps using W231, Bullseye, or a number of other fast burning powders.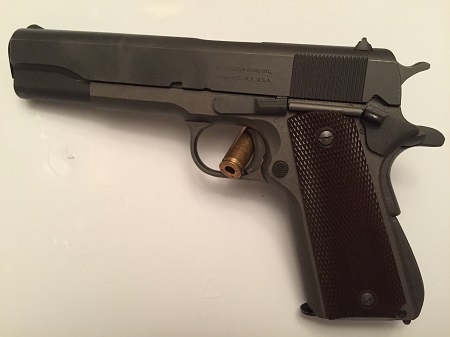 1945 Remington Rand 1911A1
Over the years, countless variants of the same basic design have been produced and remain very popular among shooters today. Millions were produced under military contract before being replaced by the Beretta M9 in 1985 in an effort to standardize ammunition among NATO allies. Production included several other notable wartime manufacturers, including Remington Rand, Ithaca Gun Co., Union Switch and Signal, and Singer.
Volumes have been written about the 1911, the quintessential military sidearm and the standard against which all other autoloading pistols are measured. The example pictured above, one of the last produced by Remington Rand in 1945, has been through the arsenal process at least once and remains a fine shooter to this day.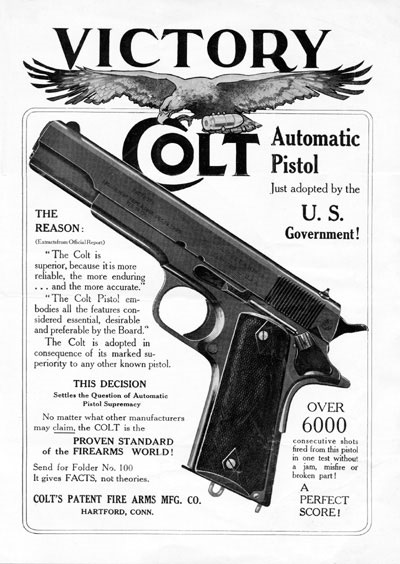 M1911 Handbill
Links:
Essential 1911 Shooting Techniques (instructional video)
Browning Website
1911 Forum
Another 1911 Forum
Great website for 1911 Information
******
This Old Gun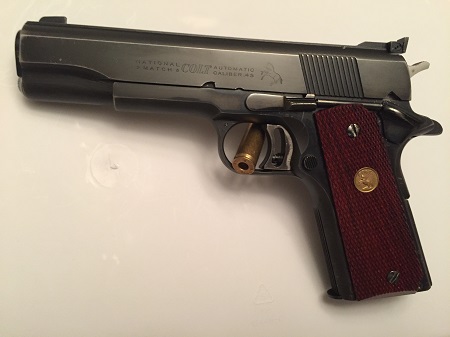 1964 Colt National Match
Based on the same design is this pre-70 series Colt 1911 National Match. Made of premium components and designed for the civilian competition market, the NM designation predates the Colt Gold Cup models marketed later. This pistol shipped to the John Jovino gun shop in New York City in 1964. It is extremely accurate and makes even this shooter look good.
Gun Digest Article: Colt National Match
******
Link-O-Rama
I'm really very seriously not kidding around anymore. Buy Ammo
AmmoSeek - online ammo search tool
GunBot - online ammo search tool
SG Ammo
Palmetto State Armory
Georgia Arms
AmmoMan
Target Sports USA
***Mail Bag***
Our entry this week comes from our pal WTM. Anyone else remember the 1980's?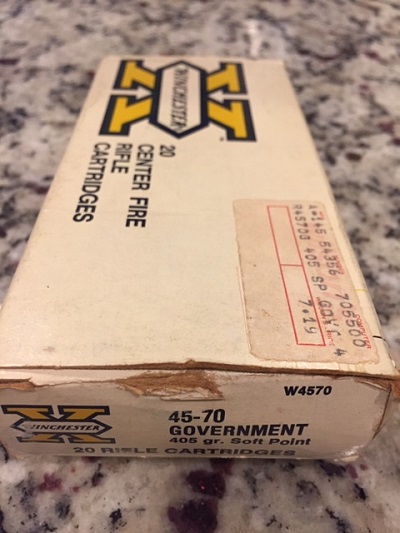 ******
Please note the new and improved gmail account morongunthread at gmail dot com. An informal Gun Thread archive can be found HERE. If you have a question you would like to ask Gun Thread Staff offline, just send us a note and we'll do our best to answer. If you care to share the story of your favorite firearm, send a picture with your nic and tell us what you sadly lost in the tragic canoe accident. If you would like to remain completely anonymous, just say so. Lurkers are always welcome!
That's it for this week - have you been to the range?


posted by Open Blogger at
07:00 PM
|
Access Comments