« Gun Thread: Post Texas MoMe Discussion and Analysis [Weasel]
|
Main
|
The Morning Report - 11/2/20 »
November 01, 2020
Sunday Overnight Open Thread (11/1/20)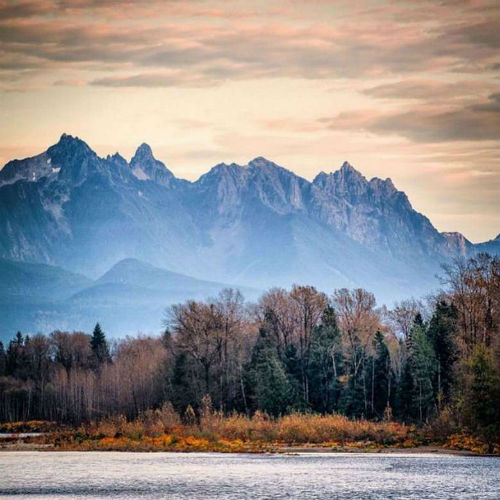 ***
The Quotes Of The Day
Quote I

"Our frontline servers have already had trouble dealing with masks and mandates and mandating masks. We did de-escalation training and all kinds of other things to help with that and now we're taking to the next level. We have to gather someone's personal information?" Scott Ellis, executive director of the Michigan Licensed Beverage Association

Quote II

"People are really, really mad. When you have that many people and they're shut down, they feel silenced. It was a lot of work over the past year for a private group to just be shut down without notification," Priscilla Confrey, co-director of New Jersey Women For Trump

Quote III

"Well, hopefully, it doesn't come to that because we will see swift action coordinating with and supporting public health authorities telling us what we can do without requiring any kind of mandates, but everything has to be on the table in order to keep Americans safe. We should never have got to this point. It should never have been allowed to get this bad. Failed Presidential Candidate Pete Buttigieg

Quote IV

If you believe that government can stop a virus, then you are an idiot.

If you believe governments are stripping away rights and monitoring our every move because they care, then you possess the logic of a slave who has fallen in love with its master.Candace Owens

Quote V

"Osama bin Laden, as a person, is far more understandable to me and far less reprehensible, personally, psychologically, than Trump." Sam Harris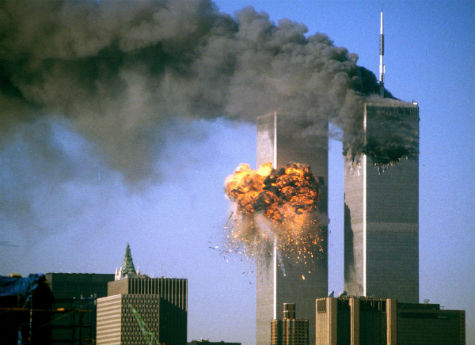 Let that sink in.
***
The Editorial Of The Day
Donald Trump is not Churchill, to be sure, but he gets things done.

He is not a unifier. He often acts like the president of his base, not the whole country. He has done nothing to lessen our divisions and has, in fact, often deepened them. The convictions and intellect of all Americans should be respected by ALL Americans, especially the president.

Has Mr. Trump handled the pandemic perfectly? No. But no one masters a pandemic. And the president was and is right that we must not cower before the disease and we have to keep America open and working.

He has not listened well to people who could have helped him. He has not learned government, or shown interest in doing so.

But the Biden-Harris ticket offers us higher taxes and a nanny state that will bow to the bullies and the woke who would tear down history rather than learning from history and building up the country.

It offers an end to fracking and other Cuckoo California dreams that will cost the economy and the people who most need work right now. "Good-paying green jobs" are probably not jobs for Pittsburgh, or Cleveland, or Toledo, or Youngstown. The Pittsburgh Post-Gazette
***
There is a reason they call it "Artificial Intelligence". Soccer is bad enough on TV without "AI".

The camera was programmed to automatically follow the ball, removing the need for a human camera person. Outside of taking a person's job, it seems kind of neat in theory. The issue was that the camera couldn't tell the difference between the ball and the bald head, continually focusing on a man standing around not doing much, rather than actually let fans see the action.

To make matters worse Scotland is under strict social distancing measures. With no fans in attendance this was the only ways for fans of Iverness and Ayr United to watch the match, and instead they were treated to 90 minutes of head watching.
Please tell me no one watched the entire 90 minutes of this.
***

Win, lose or draw, my President has fun and loves our country.

Unlike this paste eating dementia patient.
***

So do those mandated masks also come with papers to travel at will?

Biden finally comes clean and admits he is going to violate the constitution.

During a desperate rally with former President Barack Obama Biden admitted he's going to impose a "national mandate" on masks on the first day in office.

On September 16th, Biden said that a national mask mandate is constitutional and that he would lobby every person in government to mandate masks. Now, with the election on the line, Biden is throwing the constitution out the window.
***
Antifa protesters took to the streets of suburban Vancouver, Washington, and burned American flags during their Halloween-night "anti-capitalism" protests. During one of these burnings, a protester yelled, "Death to your f**king empire!"
***

Capitalism scary? Not as scary as your typical Burn, Loot, Murder. Or just another night in Portland.

Police declared a march against capitalism and police violence a riot in Portland, Oregon, after demonstrators smashed the windows of businesses and threw projectiles at cops.

The damage was caused during the "Capitalism is Scary" march that began around 7:15 p.m. Saturday from Irving Park, Oregon Live reported.

But as the group marched south to Portland's convention center, some of the protesters smashed the windows of buildings, including a bank, a real estate agency, two phone company stores, a hotel, and a Starbucks, the outlet reported.

The AT&T store's windows were vandalized while a worker was inside, Oregon Live reported.
***

The Hodge Brothers cover Lil Wayne meeting Donnie Two-Scoops.

***
Poor Uncle Joe, Some Texans made him uncomfortable.

And all Karen broke loose as the bus was spontaneously surrounded by cars bearing big pro-Trump flags and banners, putting on a show for the cameras. Nobody was violent, nobody was threatening. It obviously was an exuberant joie de vivre event to create something to post on social media.

Instead of just laughing it off and maybe saying 'my bus is bigger than your cars' or something, the Daily Beast, a reliable proxy for the Democrats, laid out the zero-humor Biden campaign's outraged response.

Joe Biden's presidential campaign canceled a Friday event in Austin, Texas, after harassment from a pro-Trump contingent.

Texas has emerged as a battleground state in Tuesday's presidential election, with polls showing the typically Republican stronghold now only marginally favoring President Donald Trump. The Biden campaign scheduled a Friday event in the state, in a bid to drum up last-minute support.

But when the Biden campaign bus drove to Austin, it was greeted by a blockade of pro-Trump demonstrators, leading to what one Texas House representative described as an escalation "well beyond safe limits."
The Swamp was not amused by the humor of Trump supporters.

The FBI is investigating a "Trump Train" incident from Friday, in which a Biden campaign bus was surrounded by a dozen pickup trucks driven by Trump supporters as it traveled down a Texas interstate, according to a report.

The dangerous, caught-on-video highway confrontation led the Biden campaign and state Democrats to cancel multiple Texas events in the battleground state, the Texas Tribune reported.

There was least one minor collision on the I-35 between a campaign staffer's car and the caravan of trucks full of flag-waving passengers, according to the Tribune.
As Charles says in the sidebar, defund the FBI.
***

The problem with legal weed? Illegal weed and kangaroos. Yes kangaroos.

Today in "what the actual heck?" we have a massive police bust just north of Toronto in which $150 million worth of illegally-grown marijuana was seized along with guns, crossbows and "several exotic animals."

Among the creatures found at one of 15 different properties searched during the raid were three kangaroos and two zebras. That's right, kangaroos and freaking zebras.

"Animal control was notified and is investigating," wrote York Regional Police in a new release announcing the raid and 37 resultant arrests on Thursday morning.

The exotic animals were located in Schomberg, Ontario, according to police, though it is not known where they were procured, what they were being used for, or how many animals were at the site in total.

What we do know is that the site in Schomberg was one of 15 across the GTA raided as the result of a three-month-long investigation called "Project Green Sweep."
***

Contrary to what the MSM tells us, Non-Americans do love us at times.
***

Yes, we are subjected to an imaginary construct.............

***

If we laugh, are we going to hell?

ORLANDO, Fla. – A funeral home van carrying a body on I-4 caught fire Saturday.

The scene unfolded on Westbound I-4 near SeaWorld just before 11 a.m.

Images show the white van completely engulfed in flames with thick black smoke billowing out.
***
One of my favorite past times is going to concerts. The Kung Flu put a stop to concerts.


Struggling Music Venues Find A Savior

The music industry has been one of the hardest hit since the outbreak of Covid-19 earlier this year.

A survey of 2,000 independent concert venue owners across all 50 states in the U.S. conducted by the National Independent Venue Association found that 90% expect to close for good within a few months if federal funding isn't provided.


"Independent venues were the first to close​ and will be the last to reopen​," the NIVA said. "Venues have zero revenue, but obligations like mortgage/rent, bills, loans, taxes, and insurance continue. We have no work to offer our employees for the foreseeable future. The shutdown is indefinite and likely to extend into 2021 as our venues are in the last stage of reopening."

With federal funding looking all but certain to not come in time to save these venues, Marc Geiger sees an opportunity to pitch his solution. Geiger, who formerly served as global head of the William Morris Endeavor Music Division from 2003 until 2020 and co-founded the music festival Lollapalooza, has formed what he calls SaveLive to essentially bail out struggling music venues.

SaveLive, which Geiger founded with former WME colleague John Fogelman, has landed $75 million in an initial investment round to invest in venues across the country by acquiring at least a 51% stake in each. SaveLive's plan is to invest in dozens of clubs across the U.S. to create a network of venues that will be prepared for live entertainment to hopefully return in 2022 by their estimates.

"One of my favorite things in the world is to go to a club, be treated well and see an incredible band," Geiger said. "So I thought, 'OK, I'm going to raise a bunch of money and I'm going to backstop all these clubs. I'm going to be a bailout solution for them, and I'm going to call the company SaveLive."

Despite having barely any other options, not everyone in the music industry is keen to SaveLive's move to bailout struggling venues.

"Geiger's solution on some level scares me," Frank Riley of High Road Touring told the New York Times. "He is going to buy distressed properties for money on the dollar and end up owning 51 percent of their business. Is that independent? I don't know. But it does save the platforms on which things grow and where artists are sustained."
***

I guess teaching basic hygiene in Pakistan is too much to hope for.
***

Now That More Americans Can Work From Anywhere, Many Are Planning To Move Away. I did that in 2018.

As coronavirus cases continue to spike and working from home seems permanent, many Americans are planning to set off to live in new places.

An astonishing 14 million to 23 million Americans intend to relocate to a different city or region as a result of telework, according to a new study released by Upwork, a freelancing platform. The survey was conducted Oct. 1 to 15 among 20,490 Americans 18 and over,

The large migration is motivated by people no longer confined to the city where their job is located. The pandemic has shifted many companies' view on working from home. Facebook announced plans for half of its employees to work from home permanently. The company even hired a director of remote work in September to ease the transition.

Workers In Washington, D.C., Region Likely To Work From Home Until Next Summer
CORONAVIRUS LIVE UPDATES
Workers In Washington, D.C., Region Likely To Work From Home Until Next Summer
"As our survey shows, many people see remote work as an opportunity to relocate to where they want and where they can afford to live," says Adam Ozimek, chief economist at Upwork. "This is an early indicator of the much larger impacts that remote work could have in increasing economic efficiency and spreading opportunity."
But then again, I have a great employer.
***
The ONT Musical Interlude
Born on this day: November 1, 1963 - Rick Allen
Rick Allen, drums, Def Leppard, (1987 UK No.6 single 'Animal', and 1987 world wide No.1 album Hysteria 1988 US No.1 single 'Love Bites'). Allen lost his left arm in an accident after crashing his Corvette Stingray on the A57 outside Sheffield in England in 1984. via thisdayinmusic.com
&&&
Died on this day: November 1, 2008
US drummer and singer Jimmy Carl Black died. He was a member of The Keys, The Soul Giants, The Mothers Of Invention and Jimmy Carl Black And The Mannish Boys. Also worked with Jimi Hendrix, Janis Joplin, The Doors, Joe Cocker, Grateful Dead and The Turtles. via thisdayinmusic.com
***

Aladdin's Lamp is not real. Really. Tell it to our Genius Award Winner.

Two men who allegedly duped a doctor into buying an "Aladdin's lamp" for more than £70,000 – even conjuring up a fake genie – have been arrested in India, according to officials.

Laeek Khan approached police in the northern state of Uttar Pradesh after he realised the lamp did not have any magical powers, as described in the popular folk tale about Aladdin and his wish-granting genie that appears when it is rubbed.

"The cheats had struck a deal for much more but the doctor had paid about 7m rupees (£72,000)," Amit Rai, a senior officer, told AFP. He said the men were arrested on Thursday and were remanded in custody ahead of charges being filed.
***
Weekly commenter stats for week of 11-1-20

Top 10 commenters:
1 [1094 comments] 'TheJamesMadison, levelling Metropolis to save it' [153.50 posts/day]
2 [544 comments] 'garrett'
3 [538 comments] 'Tom Servo'
4 [536 comments] 'Christopher R Taylor'
5 [520 comments] 'Sponge - China is Asshoe!'
6 [486 comments] 'Skip'
7 [480 comments] 'hogmartin'
8 [469 comments] 'Bete'
9 [454 comments] 'Dave in Fla'
10 [436 comments] 'Berserker-Dragonheads Division'
Top 10 sockpuppeteers:
1 [318 names] 'raimondo on tap' [44.62 unique names/day]
2 [288 names] 'Dubuque is better located (on WI border)'
3 [121 names] 'Bete'
4 [64 names] 'Duncanthrax'
5 [44 names] 'Two Weeks From Hoping Against Hope Hope Hicks Will Be My Fluffy Bunny Snuggles'
6 [40 names] 'Adriane the Plum Pudding Flambeau Critic ...'
7 [32 names] 'josephistan'
8 [31 names] 'LeftCoast Dawg'
9 [30 names] 'Grump928(C)'
10 [26 names] 'Commissar Hrothgar -That's who WE are! -'
***

Tonight's ONT has been brought to you by Low Price Meals.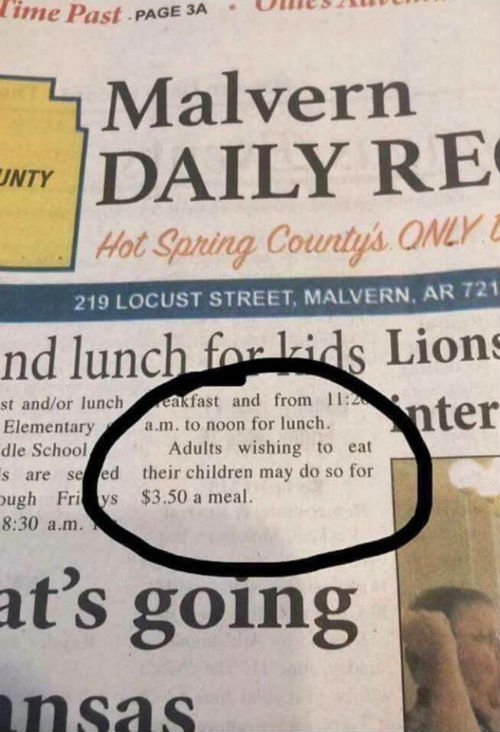 Notice: Posted with permission by the Ace Media Empire and AceCorp, LLC. The ONT is always gluten free.

posted by Misanthropic Humanitarian at
09:45 PM
|
Access Comments