« Leftist Stasi Media Scolds Conservatives for Escaping the Censorship of the Sites They Control With a Stalin-Like Iron Grip
|
Main
|
Quarantine Cafe: Give a Squirrel a Whirl Edition »
November 13, 2020
Ougoing Syria Envoy and Biden Advisor: Yeah, We Lied to the President and Subverted the Constitution to Keep Troops in Syria That WE Wanted There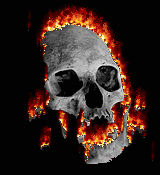 Boy, yeah. Trump's the real threat to Democracy, huh?
And the Deep State permanent DC overclass subverting it are the saviors, right?
So any troops killed were murdered by these officials, given that they had no legal authority to send them into harm's way?
Four years after signing the now-infamous "Never Trump" letter condemning then-presidential candidate Donald Trump as a danger to America, retiring diplomat Jim Jeffrey is recommending that the incoming Biden administration stick with Trump's foreign policy in the Middle East.

But even as he praises the president's support of what he describes as a successful "realpolitik" approach to the region, he acknowledges that his team routinely misled senior leaders about troop levels in Syria.

"We were always playing shell games to not make clear to our leadership how many troops we had there," Jeffrey said in an interview. The actual number of troops in northeast Syria is "a lot more than" the roughly two hundred troops Trump initially agreed to leave there in 2019.
Never Trump and National Review supports the admitted coup against the duly elected lawful government, huh?