« Mid-Morning Art Thread
|
Main
|
Florida Governor Ron DeSantis Drafting New Legislation Permitting Citizens to Shoot Looters »
November 11, 2020
The Morning Rant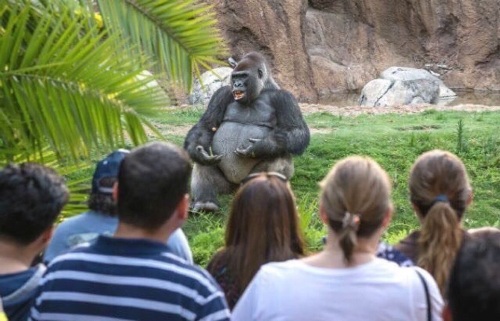 Here are three things the media really don't want you to realize:
1. Joe Biden is not the president.
2. Joe Biden is not the president-elect.
3. All we have right now are media projections.
Because they're pushing the "JOE BIDEN IS PRESIDENT NOW SO SHUT UP!!" narrative hard, I mean really hard right now. So hard, in fact, that we're rapidly getting into "methinks they doth protest to much" territory, as if they're really afraid of something. My impression is that they fear the Biden victory which they fervently hoped for, and thought they had received, is slowly but inexorably slipping away.
Because, despite all the media gaslighting to the contrary, the Trump administration is relaxed, confident, and projecting a "don't worry, we got this" confidence that I'm sure must grate on his enemies. For example, some clown asked Mike Pompeo if he was working with the "Biden transition team" to make sure things went smoothly, and he was trying hard not to smile as he answer, "yes, we do not anticipate any problems transitioning to Donald Trump's second term."
In other words, he took their preferred "JOE BIDEN IS PRESIDENT NOW SO SHUT UP!!" narrative, chewed it up, and spat it back into their faces.
So we're seeing stories like this:
WATCH: Republican senators refuse to say President-elect Biden won the election.
Also this one:
New story: Biden not getting intel reports because Trump officials deny he won.
Our super-smaht journalismists apparently can't tell the difference between *projected* winner and *actual* winner.
You know what? I think Trump's spokespersons should rub it in by referring to Joe Biden every chance they get as "Joe Biden, resident of the United States."
I know the media is trying to generate some sort of preference cascade by embedding the phrase "President Joe Biden" into the national consciousness so that it becomes increasingly difficult not to think of him as just a private citizen -- which is all he is right now. That's not a bad play for them to run, but it should be fought. Up until the point where the electoral votes are certified, it's just a hollow boast and Trump is correct to make sure this gets pointed out often.
I think the media lying and gaslighting is going to get more hostile as the legal battles and recounts continue. And if one of the disputed states somehow gets flipped red, it will get dialed up to 11. REEEEEEEEEEE!


The Preferred Narrative: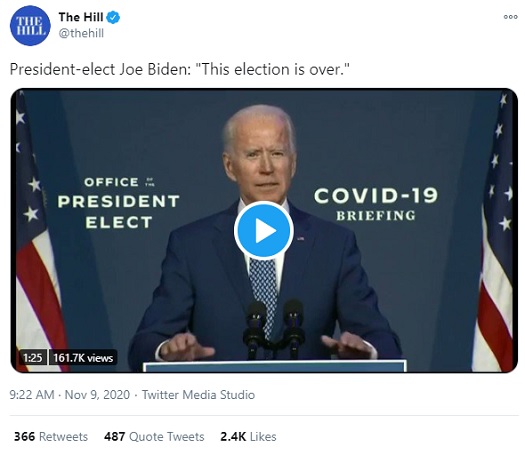 And So It Begins:


Our Government Will Be In The Very Best Of Hands: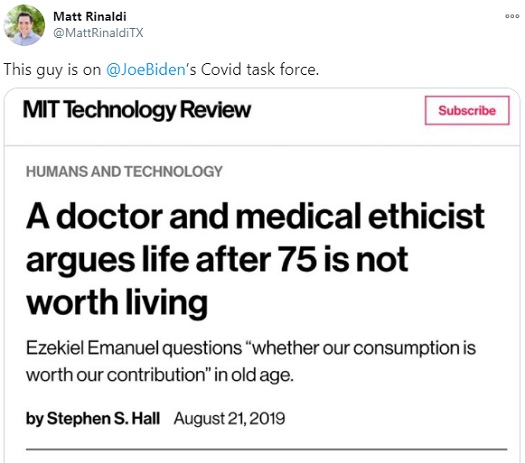 Biden: Already Healing the Nation!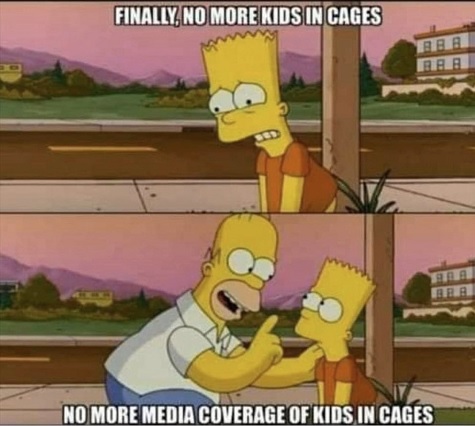 Meanwhile, In Michigan: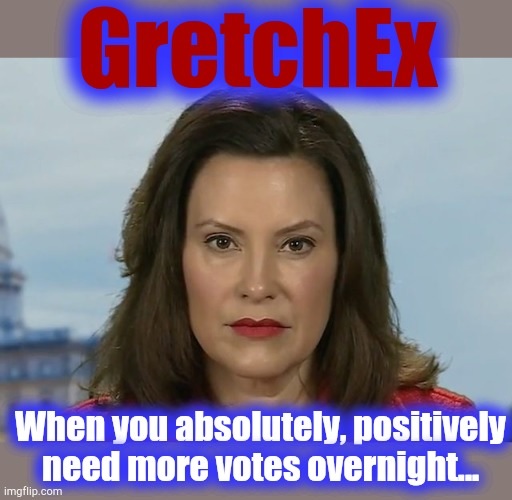 Alyssa Milano: Ignorant Or Just Dumb?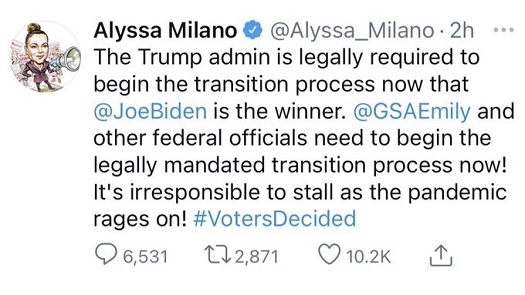 "No Thanks, I'm Not Into Weasels"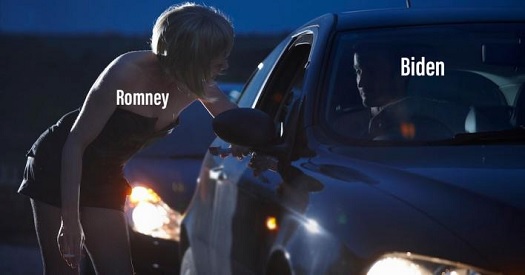 Remembrance Day, November 11th, 1919
For the Fallen
BY LAURENCE BINYON

With proud thanksgiving, a mother for her children,
England mourns for her dead across the sea.
Flesh of her flesh they were, spirit of her spirit,
Fallen in the cause of the free.

Solemn the drums thrill; Death august and royal
Sings sorrow up into immortal spheres,
There is music in the midst of desolation
And a glory that shines upon our tears.

They went with songs to the battle, they were young,
Straight of limb, true of eye, steady and aglow.
They were staunch to the end against odds uncounted;
They fell with their faces to the foe.

They shall grow not old, as we that are left grow old:
Age shall not weary them, nor the years condemn.
At the going down of the sun and in the morning
We will remember them.

They mingle not with their laughing comrades again;
They sit no more at familiar tables of home;
They have no lot in our labour of the day-time;
They sleep beyond England's foam.

But where our desires are and our hopes profound,
Felt as a well-spring that is hidden from sight,
To the innermost heart of their own land they are known
As the stars are known to the Night;

As the stars that shall be bright when we are dust,
Moving in marches upon the heavenly plain;
As the stars that are starry in the time of our darkness,
To the end, to the end, they remain.


AoSHQ Weekly Prayer List
Please submit any prayer requests to "Annie's Stew" at apaslo atsign hotmail dot com.
Prayer Requests:

9/30 – Coelacanth requests prayers for his son Cameron, for Godliness and clarity of thought and heart and purpose.
10/19 Update – Coelacanth sends thanks – they have seen a couple of small breakthroughs this last week.

10/7 – Lee Also requests prayers for her good friend who needs a lung transplant. He's been on the list for a while, but it's getting to the point where he needs it sooner than later. She also would like prayers for the family of the person whose untimely death will give life to her friend. They have lost someone they love. But their generosity will help her friend.

10/15 – Pooky's Girl reports that Pooky will not get the part-time job he applied for, but he is volunteering for their church and Pookette's school. They should be okay financially, but it is nerve-wracking. Also, next Friday, they will be doing a home study to get approved for their adoption license. The last meeting didn't go very well, but they are moving forward after almost a year of delays. Prayers for peace, calm, and patience would be appreciated.

10/21 – Muley, the Duchess requests prayers for her late husband's mother, who is being taken out by bone cancer at 91. For peace and fortitude. She hasn't seen any family since March.

10/28 – redc1c4 said Resident 3vil lost her job a week ago. She's been hoping to retire in the near future, and this puts a hold on those plans. Prayers are requested for gainful employment soon so she can finally retire and enjoy the fruits of her years of hard work.

11/1 – Hrothgar requested prayers for his elderly sister-in-law, who suffered a head injury in a fall. Thanks to the Lord that the injury wasn't too severe, requiring only stitches, but she tested positive for Covid at the hospital, and her family will need to quarantine. Prayers are requested that it all turns out okay for everyone.

11/10 Doof requests prayers for Donna&&&&&V, who is depressed to the point of being suicidal.


For Healing:

9/2 – Katya, the designated driver requests prayers for her stage 3 triple negative breast cancer. She is 2 chemo treatments in. She is doing well with side effects.

9/23 Update – Katya, the designated driver, sends word that her 4th chemo treatment was 9/24. She will have an ultrasound in about 2 weeks to see how things are progressing. Or hopefully, regressing. The plan is for her to follow up with the next round of chemo, surgery after that, then radiation. Her side effects have been very minor compared to most people. She sends her thanks to the Horde.
10/16 Update – Katya, the designated driver sends an update that her treatments are still going well, and so far, no problems. She also requests prayers for her mom, who has Covid. She is being treated in the nursing facility where she lives. She is very tired and has no appetite and is on oxygen.
10/27 Update – Katya, the designated driver sent word that her mother passed away yesterday. She and her brother were able to visit a few times over the weekend. Her mother was aware of them and seemed to know them. She slipped away quietly.

9/23 – Dr_No requests continued prayers for his daughter Megan. She had surgery for cancer earlier, and now has had the 2nd of 12 FOLFOX chemo treatments for her Stage III-C cancer. It's been rough – fatigue, weight loss, cold sensitivity, jaw pain. She's losing an average of 6.5 pounds per week now and has lost approximately 25 pounds since her surgery and beginning chemo. Her attitude is terrific despite what she's going through, but it'll be a rough slog between now and January.
10/8 Update – Megan was admitted to the hospital for bi-lateral pulmonary embolisms. Luckily, the embolisms responded to treatment. Dr_No says thanks again for sending words up for Megan!

10/7 – MrObvious requests prayers for an old friend from college, who has extremely aggressive Stage 4, Grade 3 Colo-rectal cancer. She's been through extensive tests since then and the common thread of discussion is "whether to even attempt surgery or go straight to hospice".

10/13 – Former 'ette Miss Marple is in an Indianapolis hospital. I believe Hrothgar saw the information, and he said he will provide updates when he finds out anything specific.

10/14 – vmom requests prayers for her friend Denise, who is recovering from a stroke.

10/21 – Lady in Black requests prayers for her stepmom, who fought breast cancer 7 years ago, and now it's back. She will be having surgery for a double mastectomy, followed by chemo. She'd appreciated any prayers to help her get through this surgery and contain this cancer.

10/24 – Kerncon requests prayers for his wife. His wife is currently in the ICU following a massive kidney infection, which resulted in the removal of one of them. She is currently stable and slowly recovering. They hope to be able to get her out of ICU in the next few days. Her remaining kidney hasn't resumed functioning, and it could take weeks to recover, if at all. Please keep them in your prayers for a swift recovery, and for regaining full function to her remaining kidney.

10/27 – Caiwyn requests prayers for his father, who has been battling pancreatic cancer for 3 years. His chemotherapy treatments are no longer effective enough to justify continuing with them, and they are being discontinued. Prayers for him, and for whatever more time God could possibly give him with his family.

For submission guidelines and other relevant info, please contact Annie's Stew, who is managing the prayer list. You can contact her at apaslo at-sign hotmail dot com.
If you see a prayer request posted in a thread comment, feel free to copy and paste it and e-mail it to Annie's Stew. She tries to keep up with the requests in the threads, but she's not here all of the time, so she may not see it unless you e-mail it to her.
Please note: Prayer requests are generally removed after five weeks or so unless we receive an update.
Please remember the Prayer of St. Francis:
http://www.prayerguide.org.uk/stfrancis.htm
Keep calm and pray on!


Who Dis: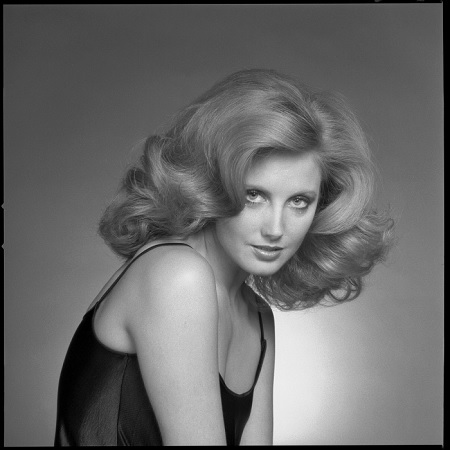 Photo 2
Photo 3
Photo 4
Photo 5
(leggy!)
Photo 6
Photo 7


For the 'Ettes: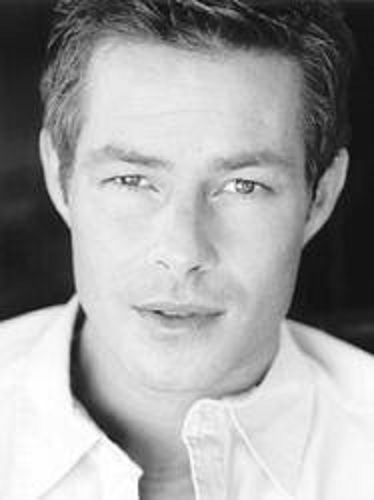 Photo 2
Photo 3
Photo 4
Photo 5


Monday Who Dis: Monday was Nov. 10th, which, coincidentally, is the birthday of actress Hedy Lamarr, reputed by many to be the most beautiful woman who has ever graced the silver screen. Geeks and nerds know her because helped patent a method to safeguard radio-guided torpedoes from being neutralized by an enemy jamming signal. Here is a good short summary of her work with that. Ms. Lamarr's invention was intended for use in WWII, but was never implemented because we didn't have the technology for it, but her "frequency hopping" idea is used in WiFi communication today. I discovered she was in a movie titled The Heavenly Body, and I thought, yeah, gotta use a movie with that title. Luckily, it also featured the ruggedly handsome James Craig, who eventually left acting a made it big in real estate.


Today's Edition Of The Morning Rant Is Brought To You By Grilled Brown Sugar Bourbon Pork Skewers: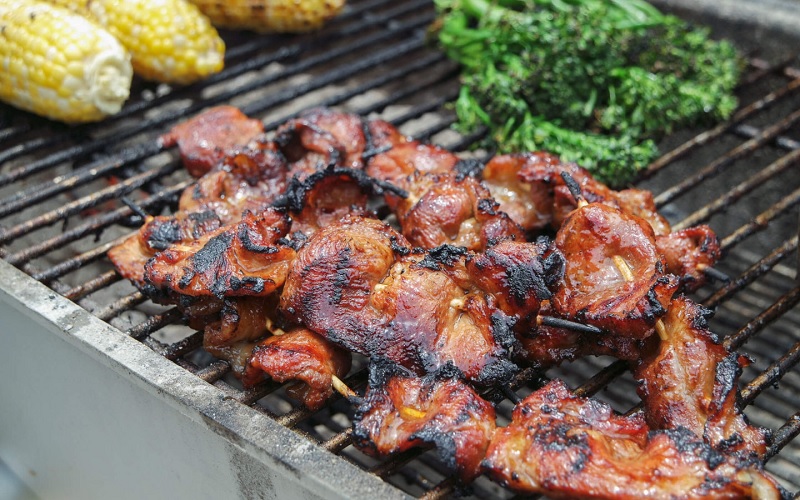 (click for bigger pork)
Pork skewer recipe here.

posted by OregonMuse at
11:13 AM
|
Access Comments