« San Francisco Accepts New York's Challenge And Continues To Push The Envelope Of "Peak Stupid."
|
Main
|
Food Thread: Do Not Mess With My Steak! And...Fried Popcorn...Is That A Thing? »
November 01, 2020
First-World Problems...Part Trente Deux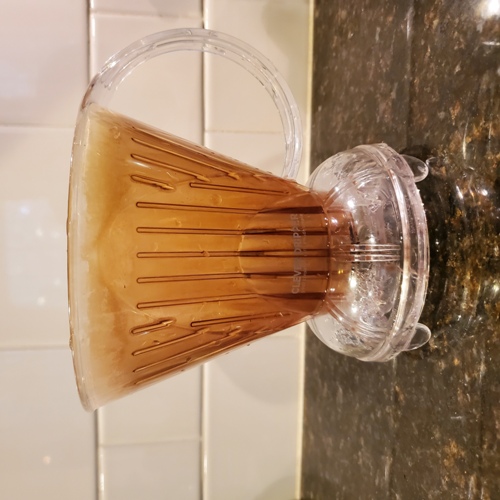 That is my newest coffee-making contraption. It's actually just a cone or drip coffee maker with a simple silicone plunger valve in the base. It allows me to tailor the brewing time, which is quite convenient and I think makes better coffee than the tedious pour-over technique, which I think is just a hipster conceit.
But after several hundred uses the valve has become slightly deformed, probably from the heat, and does not seal perfectly. Oh, it doesn't pour out onto the counter, but if I don't make sure that it is seated tightly it will dribble out up to a TEASPOON of coffee. Usually less, but still...
My life is an unending misery! The uncertainty of coffee in the morning; the pain of existential disappointment when I have to deal with a few drops of wasted coffee; the imperfection of a vital morning ritual.
And don't get me started on the staining of the plastic vessel!
If you are distressed by anything external, the pain is not due to the thing itself but to your own estimate of it; and this you have the power to revoke at any moment.
-- Marcus Aurelius

posted by CBD at
02:00 PM
|
Access Comments