ę Saturday Gardening and Puttering Thread, November 28, 2020 [KT]
|
Main
|
Saturday Afternoon Chess thread 11-28-2020 Ľ
November 28, 2020
Ace of Spades Pet Thread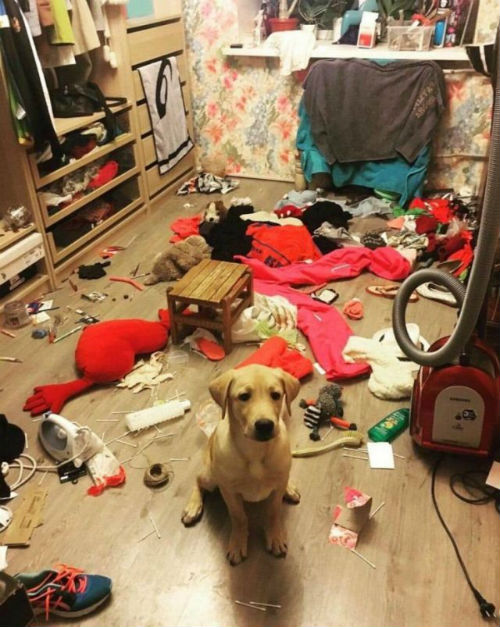 (PUPPY!!!!)
***

Good afternoon and welcome to the almost world famous Ace of Spades Pet Thread. Set aside the pie and enjoy the world of animals.

***
A Little of This. A Little of That.

Several Morons emailed me the following this past week.
***
Maybe everything you wanted to know about K9 Police Dogs.
***
Meet The PetMorons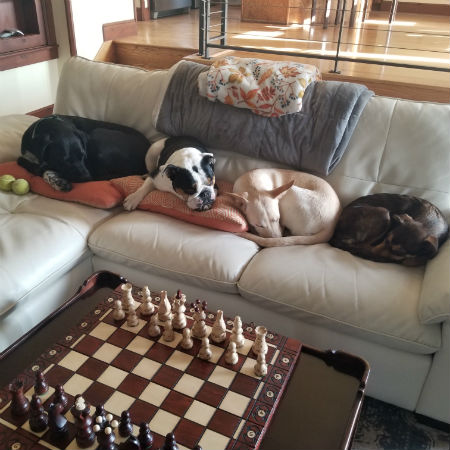 Hello. Thank you for the pet thread. This is the crew for the day. Tucker the big black lab is the ruler of the crew, then Dottie the English bulldog. She's been on the pet thread before and thinks she's something special because of it. The little sweet cattle dog Livvie will eat anything and either puke it up or try to poop it out without much success. Good thing she's sweet. Then CC brings up the caboose of the crew. Newly added and just as lovely as she looks. Dogs are the essential gift from God. They love you no matter, and they don't talk politics. Pure joy in this crazy world. Thanks for the thread-Jennifer
Well Jennifer, I can't argue with you about the gift of God issue. I feel that way as well. What an adorable crew you have there. Do they play chess?
***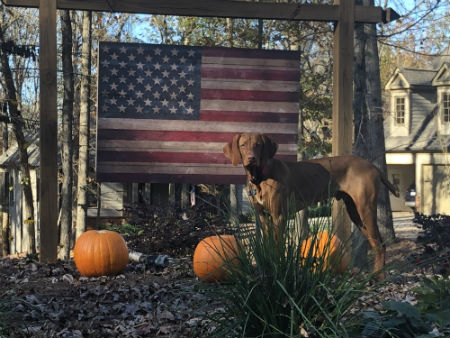 Always look forward to the AoS Pet Thread every Saturday.

Wanted to share a photo I hope you will like. This is Rudy my 7 month old Viszla showing his patriotic side.

Merica! Hell yeah! - Ken
Thank you for looking forward to the Pet Thread. We like all pet photos including those of pets with American flags. Great photo. Thanks for sharing.
***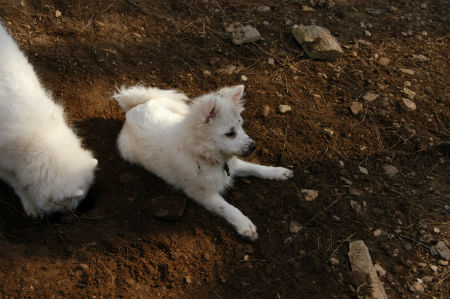 This is why having white dogs is a bad idea. Loki on the left. Peanut on the right. American Eskimos (Eskies) formerly known as German Spitz. Breed was renamed in wake of WWII. - Forget My Screen Name

As the owner of a couple of mostly white dogs I understand your predicament. Although those little cuties appear to be sturdy wash and wear pups. We appreciate your contribution today.
***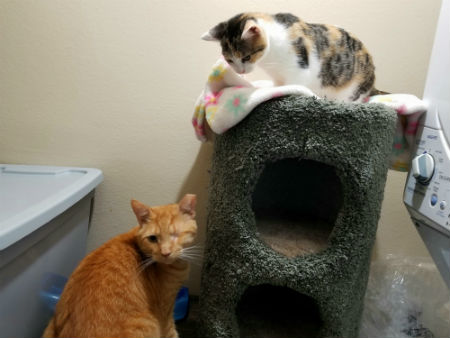 Trixie, 5 month old calico, just picked up for free from Craigslist. She's new here so she's not sure what to make of Jack, but it'll be fine. - "Citizen"
Congratulations on the new addition! How exciting. I bet it won't be long until those 2 are the best of friends and little troublemakers. Thanks for the submission.
***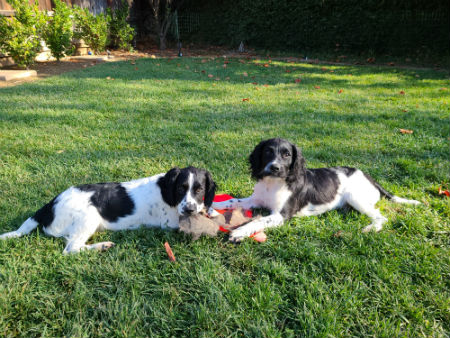 Wazzup jackwagons!

Here are the two newest additions to our family. Brother and sister, both about 4 months old, English Springer Spaniels. Finn is on the right, with the black face. A real cuddle monster who gets whiny if he's alone. Hope on the left with the white face is kind of a mean girl, who's always causing trouble. She already jumps 3 foot fences... - IllTemperedCur

Well ITC you are either the bravest Moron or the nuttiest of them. 2 sibling puppies? Yikes, that is a handful of work. Good luck and thanks for sharing those pups with us today.
***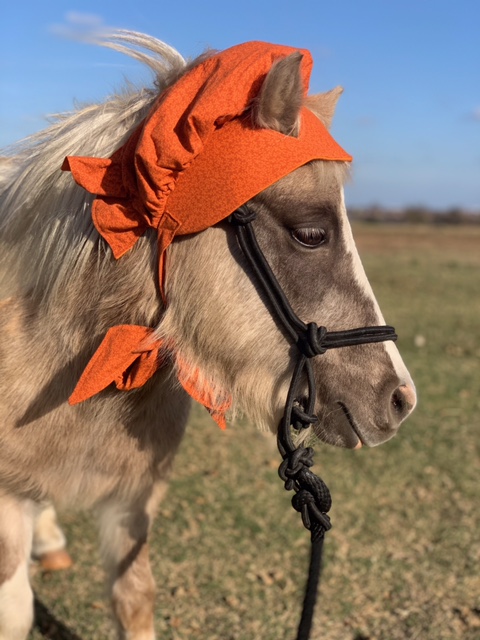 This is Diamond wishing you a Happy Thanksgiving!! She wanted to show off how pretty she is in her pilgrim hat.

She also wants you to know that she is Queen of the Pasture and isnít afraid to let you know it.

Happy Thanksgiving to the Horde!! - MW in Texas
A Happy Belated Thanksgiving to you MW and to Diamond. You certainly have quite the collection of critters down there. Thanks for sharing.
***
A wonderful group of companions today. Thank you Morons for sharing your PetMorons with us.
If you have something you wish to share you can reach us here at petmorons at gmail dot com.
Until next Saturday have a great week!

posted by Misanthropic Humanitarian at
03:00 PM
|
Access Comments