« Science isn't dead, but it is ailing - part 4 [Jay Guevara]
|
Main
|
EMT 11/29/20 »
November 28, 2020
Saturday Overnight Open Thread (11/28/20)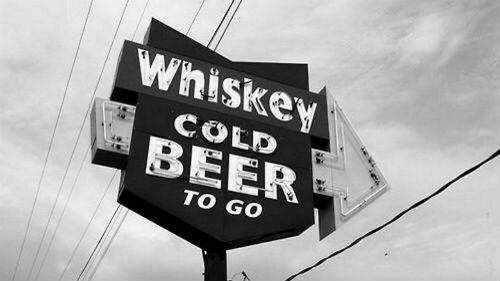 ***
The Saturday Night Joke

A woman was at her hairdresser's getting her hair styled for a trip to Rome with her husband. She mentioned the trip to the hairdresser, who responded:
"Rome? Why would anyone want to go there? It's crowded and dirty. You're crazy to go to Rome. So, how are you getting there?"
"We're taking United" was the reply. "We got a great rate!"
"United?" exclaimed the hairdresser. " That's a terrible airline. Their planes are old, their flight attendants are ugly, and they're always late. So, where are you staying in Rome?"
"We'll be at this exclusive little place over on Rome's Tiber River called Taste."
"Don't go any further. I know that place. Everybody thinks it's gonna be something special and exclusive, but it's really a dump."
"We're going to go to see the Vatican and maybe get to see the Pope."
"That's rich," laughed the hairdresser. "You and a million other people trying to see him. He'll look the size of an ant. Boy, good luck on this lousy trip of yours. You're going to need it."
A month later, the woman again came in for a hairdo. The hairdresser asked her about her trip to Rome.
"It was wonderful," explained the woman, "not only were we on time in one of United's brand new planes, but it was overbooked, and they bumped us up to first class. The food and wine were wonderful, and we had a handsome 28-year-old steward who waited on us hand and foot..
And the Taste hotel was great! They'd just finished a $5 million remodeling, and now it's a jewel, the finest hotel in the city. They, too, were overbooked, so they apologized and gave us their owner's suite at no extra charge!"
"Well," muttered the hairdresser, "that's all well and good, but I know you didn't get to see the Pope."
"Actually, we were quite lucky, because as we toured the Vatican, a Swiss Guard tapped me on the shoulder, and explained that the Pope likes to meet some of the visitors, and if I'd be so kind as to step into his private room and wait, the Pope would personally greet us.
Sure enough, five minutes later, the Pope walked through the door and shook my hand! I knelt down and he spoke a few words to me.."
"Oh, really! What'd he say?"
He said: "Who fucked up your hair?
(H/T Legally Sufficient)
***
Moar jokes, thanks to JT for this submission.
***
The Fabulous Mrs. Mis Hum and I have 3 daughters. We were asked if we were going to try for a son. Nope.
These folks couldn't wait for a daughter.

The X chromosomes of the Schwandts in Lakeview Michigan seemed to be very elusive after almost three decades.

But after years and years and years of practicing, about 28 to be exact, Jay Schwandt and his wife Kateri finally welcomed a girl into their family after having 14 boys who range in age from 2 to 28 years old.

Maggie Jayne was born on Thursday to large admiring family of mostly men (even the dog Boomer is a guy!)
***

Every day putting together The ONT I learn things. One of the new things I learned this past week was about the Rhino Vehicle. No, not that kind of RINO.

The bizarre amphibious four-wheeled vehicle called Rhino was designed by the Greek-American inventor Elie Aghnides. In the 1940s, Aghnides was watching a tractor laboring through New York City's Central Park and figured he could combine the stability of a bulldozer with the speed of a car, and create an efficient, all-terrain vehicle.

A few years later, he came up with the concept of an enormous vehicle nicknamed "The Rhino". Defining features were its massive slanted front wheels, which had six-foot diameters and weighed 1,500 pounds each. The wheels were also hollow, which allowed the Rhino to float, meanwhile, a hydrojet propelled it forward along the water body.
***
***

Wednesday's ONT featured the WKRP clip, "As God as my witness I thought turkeys could fly. Tonight? As God as my witness I thought we could blow up whales.

On November 12th, 1970, Paul Linnman delivered a legendary news report on a whale carcass that had washed up on the shores of Florence, Oregon.

Authorities somehow thought using dynamite was the best way to dispose of the deceased sperm whale. Things quickly went awry and the infamous news report is often cited as one of the Internet's earliest viral news clips.
***
The good old service industry. The customer is not always right. And in this case is put back into their proper place.

The internet's a blessing and a curse because any mistakes that you make in life can find their way online where they can stay there. Forever. On the other hand, these mistakes can act as cautionary tales for others. On how not to behave. Ever!

A redditor shared a story on the 'Eff You Karen' subreddit about a "male Karen" (which is technically a 'Kyle' if you're wondering) who tried to aggressively barge into a Scottish tattoo parlor only to later complain about being mistreated. The owner of the Archangel 1608 Tattoo Studio in Glasgow, David McKinlay, quickly put them in their place in the most epic way. Read on to see what happened. I think that you'll agree that the customer was acting extremely rudely and got what was coming to them. And, I've got to say, I'm a big fan of how the Scottish handle issues like this. No mollycoddling. No nonsense. Just a shower of sarcasm. And some gritty Scottish swearing. And all is well with the world
***

As a father in a household of females, I have had my share of Hallmark Christmas movies. The Only Hallmark Christmas Movie Drinking Game You Need to Play. One way to make the "Countdown to Christmas" even better? A bottle of wine tequila and your favorite Hallmarkies.
***
***

Well this certainly was a surprise.
***

OK, Thanksgiving is past us, now to concentrate on Christmas...............
Vodka Christmas Cake

Ingredients
1 cup sugar 1 tsp. Baking powder
1 cup water 1 tsp. salt
1 cup of brown sugar lemon juice
4 large eggs Some nuts
1 bottle vodka 1 bottle vodka
Instructions
Sample a cup of vodka to check quality
Take a large bowl
Check the vodka again to be sure it is of the highest quality then repeat.
Turn on the electric mixer.
Beat one cup of butter in a large fluffy bowl.
Add 1 teaspoon of sugar.
Beat again.
At this point, it is best to make sure the vodka is still ok.
Try another cup just in case.
Turn off the mixer thingy.
Break 2 eegs and add to the bowl and chuck in the cup of dried fruit.
Pick the fruit up off the floor, wash it and put it in the bowl a piece at a time trying to count.
Mix on the turner. If the fried druit getas stuck in the beaterers, just pry it loose with the drewscriver
Sample the vodka to test for tonsisticity.
Next sift 2 cups of salt, or something.
Check the vodka.
Now shift the lemon juice and strain your nuts.
Add one table.
Add a spoon of sugar, or somefink.
Whatever you can find.
Greash the oven.
Turn the cake tin 360 degrees and try not to fall over.
Don't forget to beat off the turner.
Finally, throw the bowl through the window.
Finish the vodka and wipe the counter with the cat
***
The ONT Musical Interlude
On this day: 28 Nov 1993
Steppenwolf drummer Jerry Edmonton was killed in a car crash not far from his Santa Barbara, California home, he was 47. Steppenwolf had the 1969 US No.2 & UK No.30 single 'Born To Be Wild'. via thisdayinmusic.com
&&&
Born on this day: 28 Nov 1943
Randy Newman, singer, songwriter, Composer of 'Mama Told Me Not To Come', 'Simon Smith And The Amazing Dancing Bear', 1977 US No.2 single 'Short People.' Film soundtracks including 'Ragtime.' Once hailed as the greatest songwriter alive by Paul McCartney. Since the 1980s, Newman has worked mostly as a film composer, his film scores include Ragtime, Toy Story; A Bug's Life; Toy Story 2; Monsters, Inc.; Cars; Toy Story 3; and Monsters University. via thisdayinmusic.com
***
There is a door on your bathroom for a purpose. Genius Award Winner.

A Hackensack School Board member who made national headlines by opposing a LGBTC curriculum has resigned after an embarrassing incident during a Zoom meeting.

Frances Cogelja didn't realize she'd left her laptop camera on when she took it with her while going to the bathroom during the public comments section of a board meeting Monday night.

Nearly 150 participants, including students, apparently saw Cogelja relieve herself.

No one immediately said anything when she returned from her trip to the toilet.
***

Tonight's ONT has been brought to you by Debatable Topics.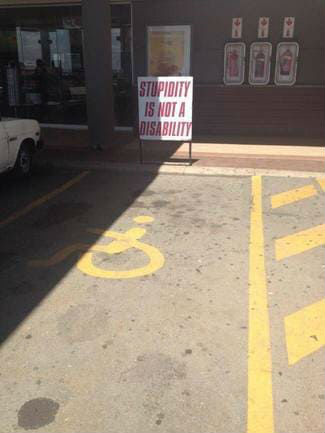 Notice: Posted with or without the Ace Media Empire and AceCorp, LLC's permission. The ONT is posted for what it is worth.

posted by Misanthropic Humanitarian at
09:45 PM
|
Access Comments