« The Mayflower Compact, 1620 [KT]
|
Main
|
Ace of Spades Pet Thread »
November 21, 2020
Saturday Gardening, Puttering and Thanksgiving Thread [KT]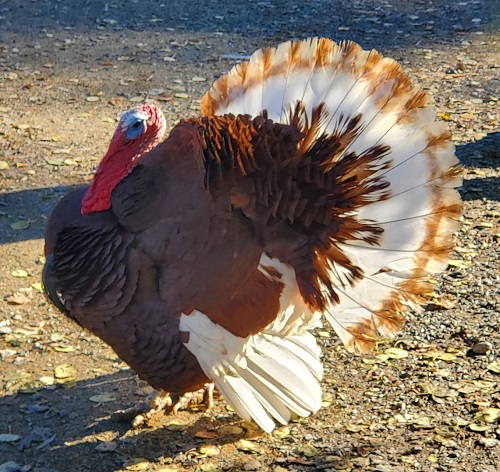 Happy Pre-Thanksgiving Weekend! The handsome guy above lives at the Leavenworth Reindeer Farm in Leavenworth, Washington. Kids can pet dwarf reindeer there. There is a Bavarian Village and a Waterfront Park (on the Wenatchee River) nearby. Looks nice.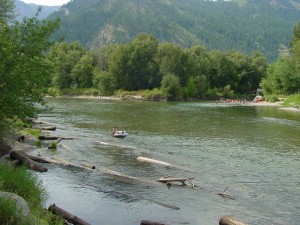 Vegetables for Thanksgiving
Gordon sent us this great photo of purple sweet potatoes from the Farmers Market a couple of years ago.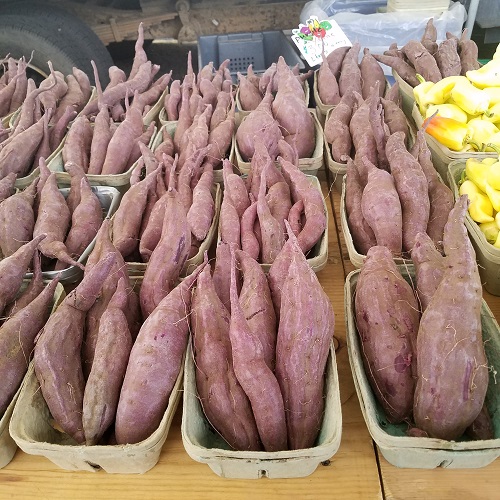 I like sweet potatoes baked at Thanksgiving (or the day before, or the weekend after). With butter. Martha Stewart bakes them at 375 degrees. I would put foil on the rack underneath if baked like this, because they ooze.
If I am in a hurry, I start them in the microwave and finish them in the oven. They take SO LONG to bake. But they say that baking in a slower oven (some recipes call for 400 or 425 degrees) allows for more sweetness to develop.
Have you ever had a sweet potato explode because you didn't pierce it?
Do you have a favorite method of preparation for sweet potatoes?
How about other root vegetables? Recipes or storage tips?
I grew sweet potatoes one year. It was a lot of work. Wee Kreek Farm Girl is trying something different:
I am not sure if I sent you a picture of my sweet potato boxes that I made with my step-dad last year on his visit. We always try to build and weld something while he is here. This year it was potato boxes. They are quite large, about 3 feet square and I have lined them with straw to keep in moisture and then put some dirt in and planted the potatoes and covered the top with more straw. These are sweet potatoes but the boxes will do fine for regular potatoes as well. The theory is that when the potatoes are ready I can open the door on the side, move away the straw and harvest the potatoes at the roots when I need them. We shall see. I was growing my sweet potatoes in a chicken wire hoop with straw on the inside but my garden dog helper thought it was great fun to tip it over and dig in the dirt so this idea was born. You can eat sweet potato leaves so I have been harvesting a few leaves every day and putting them in my morning smoothie. I haven't sauteed them yet but supposedly that is good too.
Anybody tried the leaves sauteed? You might want to be careful with the raw ones if you have a latex allergy. Love these boxes.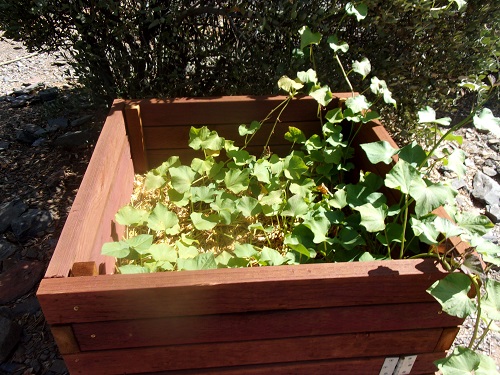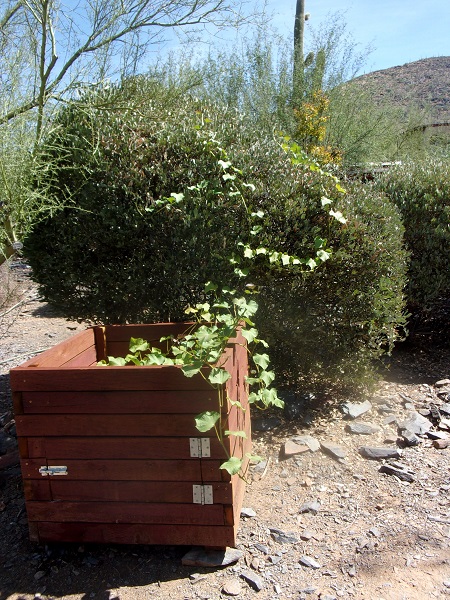 Here are some colorful non-root veggies for the Thanksgiving table, too. Except for the carrots, which are root vegetables, of course. Did you grow any of these this year?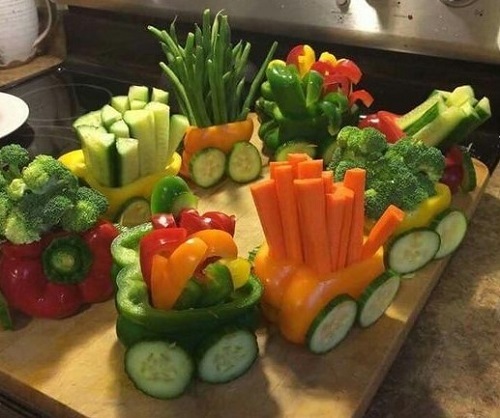 Speaking of carrots, I try to make carrots with parsnips sometime during Thanksgiving Week. Steamed.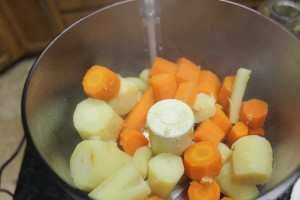 Peel and slice the carrots and parsnips together (I usually cut them into thick quartered coins) in a covered saucepan with a small amount of water. Use about twice as many carrots as parsnips. Hearty, home-grown carrots are great for this recipe. Add a small amount of water, simmer until the parsnips get very soft and mashable. Add more water if necessary toward the end of cooking. You want all the water to be gone when the parsnips are soft, so remove the pan cover to allow the last of the water to evaporate. Add butter, salt and pepper and toss until the parsnips fall apart and coat the carrots with buttery parsnip fluff.
This method of preparation gets you almost to Mashed Carrots and Parsnips. But not quite. Orange sounds like a nice addition.
If you prefer them firmer, you can add some cardamom and parsley. Cardamom is nice with orange. Freshly-crushed cardamom, that is. You can also stovetop-braise small ones.
All is safely gathered in
Did you see the late report from Pat* last week? You doing any end-of-the year work in the garden?
My cousin with the geraniums brought them into her basement last week.
Large Class size this year! 34 students. We have one super achiever and several working hard at Geranium U.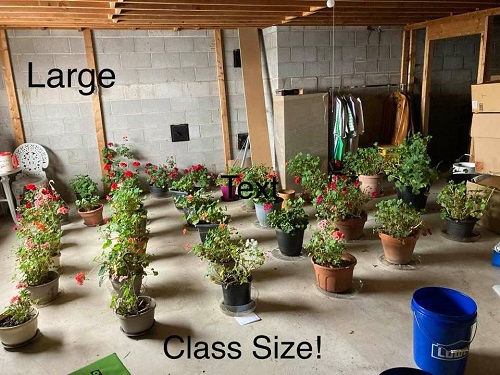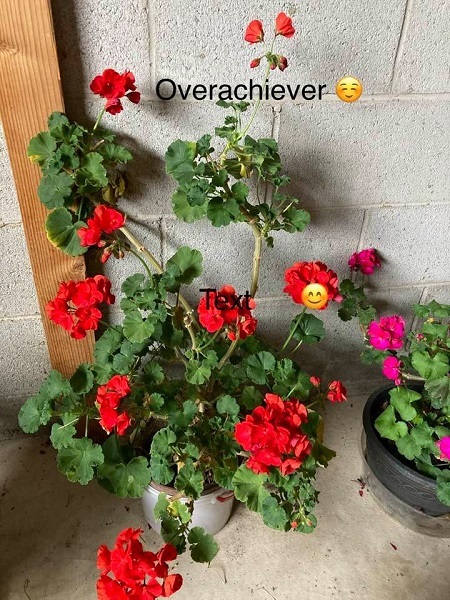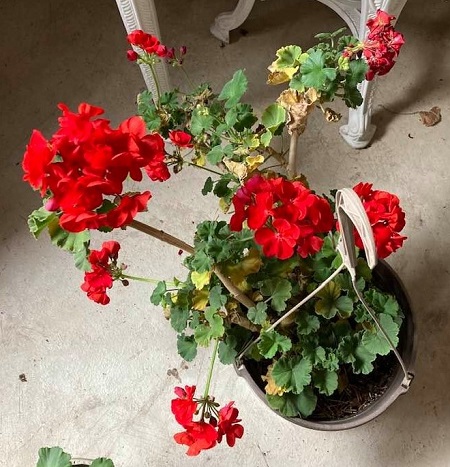 Are you bringing any plants in for the winter?
Travel Tips from The Horde
JT reminds us not to get over-tired.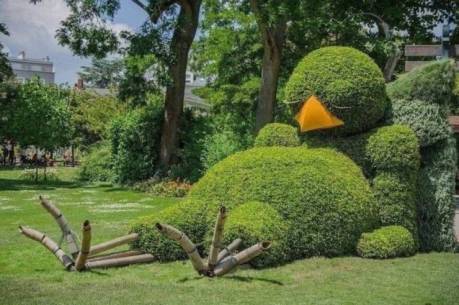 Another timely tip from JT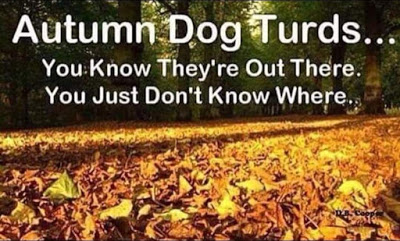 If you would like to send information and/or photos for the Saturday Gardening Thread, the address is:
ktinthegarden
at that g mail dot com place
Include your nic unless you want to remain a lurker.

posted by Open Blogger at
01:25 PM
|
Access Comments