Thread before the Gardening Thread, Sept. 30: Compare and Contrast
—K.T.
Biden Administration Reports Dangerous African Immigrant At Border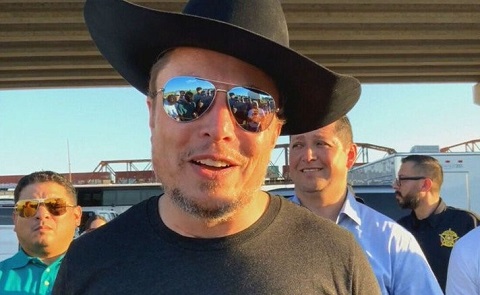 EAGLE PASS, TX -- As the migrant crisis along the southern U.S. border continued to intensify, a new threat emerged, leading the Biden administration to warn the populace of the presence of a dangerous African immigrant sighted at the border.

"This is serious, folks," President Joe Biden said in brief remarks to reporters. "We've received reports of a very menacing African man roaming the region. Everyone knows I'm a long-time advocate for keeping an eye on these African fellas. This one is especially dangerous. He's here to . . . here to . . . he's got all of the...he runs the . . . he . . . the thing. Rocketship."
*
Menacing African Man actually did visit the border. That's one way to get some attention on the issue.
Lots of criticism of Musk in the replies for not doing things like, say, building factories in Venezuela. Heh.
*
Continue reading