Overnight Open Thread (7-30-2014)
—Maetenloch
John Kerry: Cargo Cult Politician
And it struck me also that this might be the sum total of why he has risen to the heights he has, that and his ability to promote himself. He has never seemed especially bright or accomplished, and certainly never especially likeable. But he always looked like a senator, and so instead of playing one on TV he became one.

Politics isn't the only thing Kerry ever did; he was a prosecutor for a while. But it's the main thing he's done, and although it's hard to point to any specific accomplishments of his even in politics, he still managed to almost become president. I maintain that it's because he's the perfect cargo cult senator, presidential nominee, and now Secretary of State. He looks a certain way, and sounds a certain way, and our society has devolved to the point where looking like something is considered good enough. Why should skills be necessary, as well? The simulacrum of the thing is enough.
I think my first ever impression of John Kerry came from a 1986 PJ O'Rourke article ("Goons, Guns, and Gold") in Rolling Stone on his experiences during the Philippines election in which Marcos was attempting to stuff the ballot box against the far more popular Corazon Aquino. Senators Kerry and Lugar were sent there by Reagan as election observers. But when the election workers walked out over Marcos' chicanery with the vote totals and asked for his assistance, John Kerry was the waste of human skin that we've all come to expect.
Here is PJ O'Rourke's recollection of the events:
Village Voice reporter Joe Conason and I had been tipped off about the walkout, and when we got to the church, we found Bea Zobel, one of Cory Aquino's top aides, in a tizzy. "The women are terrified," she said. "They're scared to go home. They don't know what to do. We don't know what to do." Joe and I suggested that Mrs. Zobel go to the Manila Hotel and bring back some members of the Congressional observer team. She came back with Kerry, who did nothing.

Kerry later said that he didn't talk to the COMELEC employees then because he wasn't allowed to. [A bone-head Rolling Stone fact-checker sent the article to Kerry's Senate office for comment. Kerry staffers were wroth and insisted the senator's version of events be included.] This is ridiculous. He was ushered into an area that had been cordoned off from the press and the crowd and where the computer operators were sitting. To talk to the women, all he would have had to do was raise his voice. Why he was reluctant, I can't tell you. I can tell you what any red-blooded representative of the U.S. Government should have done. He should have shouted, "If you're frightened for your safety, I'll take you to the American embassy, and damn the man who tries to stop me." But all Kerry did was walk around like a male model in a concerned and thoughtful pose.

And there you have probably the only comparison of Kerry to a male model ever made.
O'Rourke noted in 2004 that he's "had a nonpartisan grudge against John Kerry for 18 years" over this incident. And ever since I read O'Rourke's account I have as well. John Kerry had a chance to actually do something meaningful as a US Senator and instead he chose to uselessly walk around and preen as the well coiffed empty-suit that he is.
You can read the original article here. It's still funny even after 28 years and entertaining to read now since we know what nemesis eventually had in store for the feckless members of the US delegation.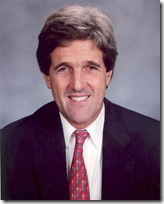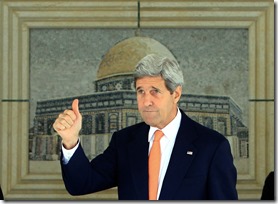 Another Contender for Dumbest Member of Congress
I hate to say it but the ladies of Congress seem to have more than their fair share of borderline retardation. Just having a uterus may get you elected in some districts but it clearly does not convey any special knowledge or mental prowess or even guarantee average faculties.
Here is Loretta Sanchez (D-CA) talking about the need for high speed rail (as well as anything else that darts through her brain) at a hearing in 2012. TRIGGER WARNING: This audio will make you dumber and Sanchez's near-ultrasonic screeches may cause feeling of alarm and anxiety about the country's future.
Continue reading