Overnight Open Thread (5-2-2016)
—Maetenloch


-- from an amicus brief filed in a lawsuit over who owns the Klingon language
Quote of the Day II - Modern Academia Edition
The following article introduces the hobosexual as a concept in queer materialism. Mapped at the intersection of not-for-profit hobo sex and labor practices historically, the hobosexual collapses the apparent impasse between the material and the symbolic so prevalent in queer studies. The concept represents the redeployment of queer as anti-capitalist practice; highlighted are the non-normative hobo practices of nonproductive expenditure, but also the recognition that these abnormalities are organized by capitalist systems of normalization designed to engender profit. The article also considers the degree to which industrial capitalism affected both hobo mobility and hobo anti-capitalist practice in the 19th century. Generated out of hobo history and queer as anti-capitalist practice, the hobosexual represents resistance to capitalist systems of normalization and enables connections, not necessarily between identities, but between anti-capitalist practices generated out of difference.

-- from a paper by Professor Heather Tapley of the University of Victoria. Also reason #22 why snuffing hobos is both necessary and fun.
Because it's a liquid asset with a steady market.
Thieves and burglars are very aware of the markets for stolen goods-and what sells in those markets. Most thieves have a "mental loot list," the authors write, that they keep in mind as they approach stores or enter homes.

Thieves may even steal to order. One thief volunteered that when an acquaintance requested a "Mark V Escort, soft top, in cream," he called him when he stumbled upon that exact car. Then he stole it and sold it to him.

Generally, though, thieves steal what is popular on the illicit market. The top of thieves' mental loot list features expensive electronics like Playstations, GPS systems, and DVD players. Thieves can sell items for around a third of their retail value, according to the report, or for roughly half their value if they sell them to second hand shops. For expensive electronics, that means some solid, quick cash.

But price is not the only consideration. The "prolific thieves" interviewed by law enforcement suggest that the ease of selling something outweighs its retail value.

...In fact, the consistent demand for products like soap on the illicit market can make it as good as stealing cash. Tide laundry detergent has widely been reported as a favorite target of drug gangs. In 2013, New York Magazine ran a story that described a Safeway store that lost $10,000 to $15,000 a month to thefts of Tide detergent.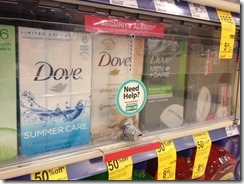 CIA Director John Brennan Feels That the Missing 28 Pages of the 9/11 Report are "Inaccurate"
On the other hand there are reasons to suspect that Brennan may have been compromised and/or has ulterior motives for preventing their release.
Continue reading