April 23, 2021
Daily Tech News 23 April 2021
—Pixy Misa
Top Story
Three weeks ago it was the Easter long weekend, I was kicking back, playing some Minecraft, configuring the brand new 128-core Epyc server we got at work... Then the Fire Nation attacked.

This is the first night I've had off since then. Tomorrow I'm even planning to go outside. That will be exciting.
The opening credits for the 10-episode Dirty Pair OVA series. This was the 80s, when Japan had the money to do things like this, and also apparently the drugs.
Continue reading
The ONT Hath Murdered Sleep
—WeirdDave
Heidely-Ho, Moroninos! Say, did you know that Dolly Parton and Edgar Allen Poe share a birthday?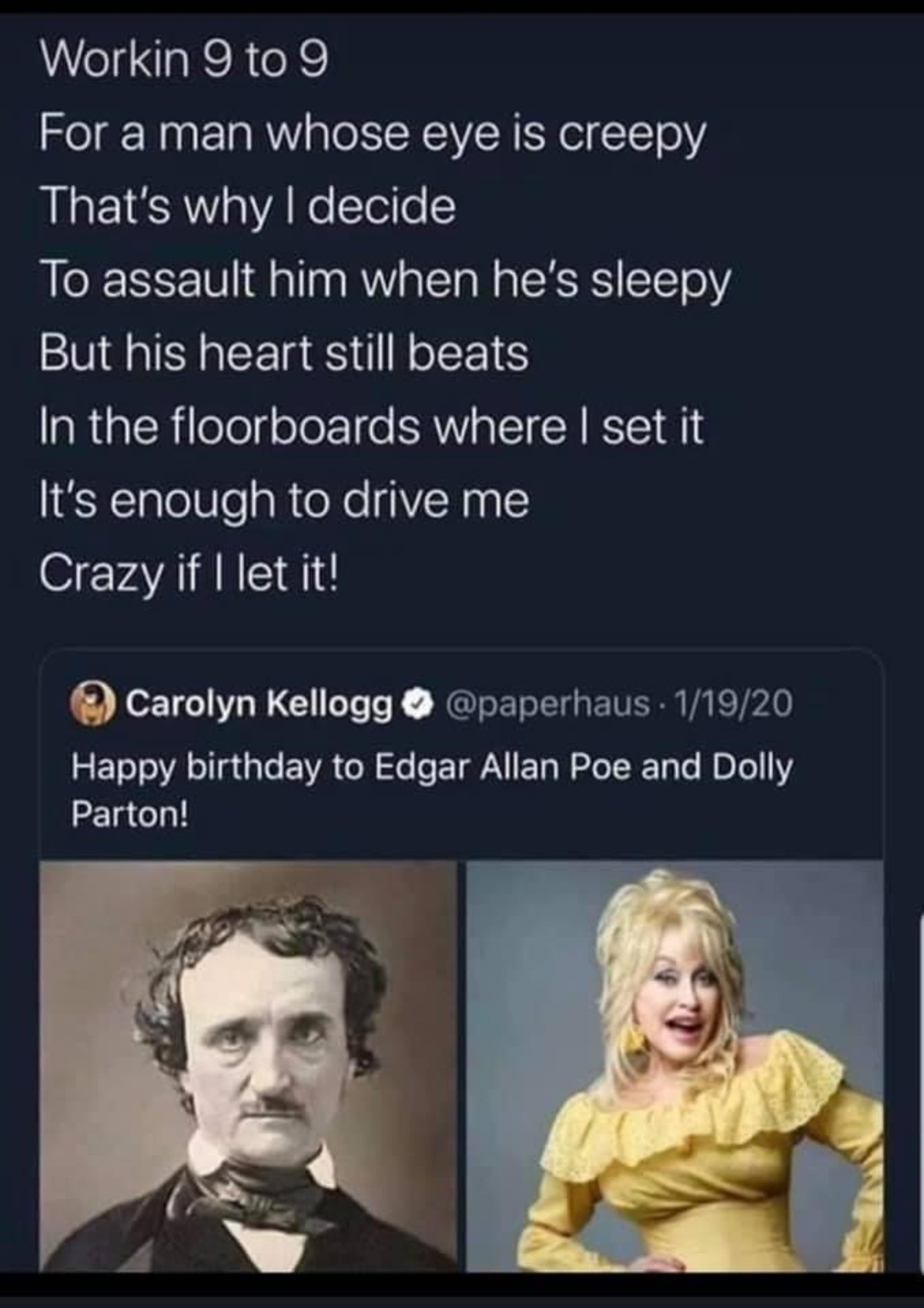 Continue reading