Food Thread: Store-Bought Or Homemade: What's The Dividing Line?
—CBD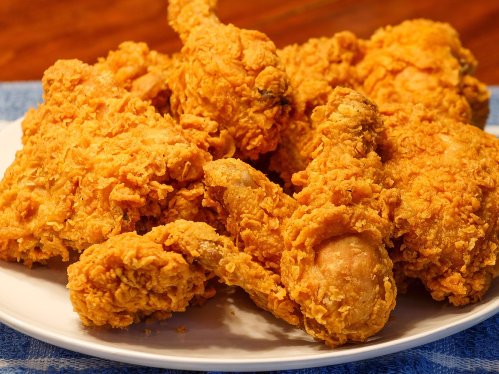 Sure I can make fried chicken. I have on many occasions, and it's pretty good. But the question is: "Should I?" And the answer is: "Nope!" There is local supermarket that makes solid chicken, and a take-out place just a few minutes farther away that makes fantastic stuff, so unless I just feel like cooking it, I burn some hydrocarbons and go pick it up.
But...don't you dare suggest I buy a container of hummus. How DARE you! Mine is better and cheaper than almost all of the commercial stuff, and the one place around here that makes hummus worth a damn is in Brooklyn, and that is a very long way. It takes five minutes to make a quart of it, so in the time it takes to buy some overpriced and under-flavored mass-market hummus, I can have a great batch whipped up.
So...where is your dividing line? What foods can you make but choose not to, and what foods do you make even though there are reasonable commercial alternatives.
Continue reading