Overnight Open Thread (11-24-2015)
—Maetenloch
The most powerful tool we have to fight ISIL is to say that we're not afraid. To not elevate them and to somehow buy into their fantasy that they're doing something important.

-- President Mom Jeans the day before the State Department issued a world-wide travel advisory for Americans due to ISIL terrorism
For Democrats, I think there's a sense of responsibility here. You know, President Obama waxed self-righteous about the Republican bill and the Republican behavior, but he's made a series of cold and, to me, amoral decisions over the past five years to allow this genocide. And maybe they were the right decisions, but they were not moral decisions.

-- David Brooks finally starting to get over those glorious perfectly creased pants
Quote of the Day III - Privilege With a Death Rate Edition
So this November, let's not keep patting the Mo-Bros on the head and tolerating this childish self-involvement-fest disguised as selflessness and the propagation online and in the media of the inherent importance of North American men and their problems.

...There are a lot of people in the world who would trade your slight risk of prostate cancer for their serious risk of being raped, being killed, starving to death, or dying of preventable diseases. Prostate cancer is a hallmark of privilege. Deal with it.

-- Alex Manley complaining about Movember and raising money to fight prostate cancer
The point of life is to never have an unpleasant emotional response. To anything. Note I didn't say that the point is to avoid them. That suggests personal responsibility, when the onus ought to be on everyone else: offense of any kind cannot be made. What's more the definition of offense is the sole possession of the offended. To take offense is to proclaim virtue, to show your highly developed sensibilities, and the point of having these sensibilities is to find a job, or career, or office, or blog, or tumblr, or some other platform where you can ensure that offense is never given. (If one gets a job doing this, it will be by appointment, not election.) The person will pass from the bubble of college to the bubble of social enforcement, keen on perfecting the world. And for the rest of his or her or xer professional life, they'll be shouting BE QUIET to a calm, rational adult who is too terrified to say "you're a terrible child who understands nothing. Go to your room."

These people will produce nothing. They will create no great art, write no symphonies, conjure no novels that speak across the decades, sculpt nothing of beauty. The world outside the bubble is irredeemable. It cannot, of course, be remade all at once, but tomorrow's a new day. Rome wasn't wrecked in a day.

-- James Lileks
Mollie Hemingway: 16 Of The Worst Ways To Respond To ISIS' Paris Attack
And the Left is determined to execute all of them. Read the whole thing.
I think future historians will come to see 2012 as the year the wheels fell off the war on terror.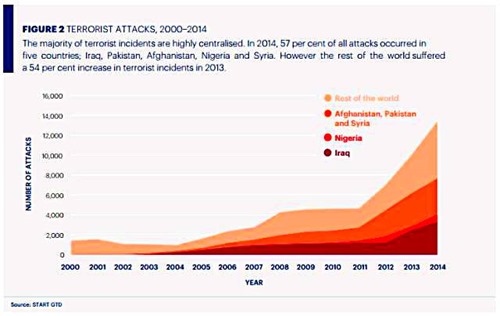 Sorry for all the pre-Thanksgiving Eve bummering. So here is HappyCat to make it better. And to prepare you for The Bummering Phase II.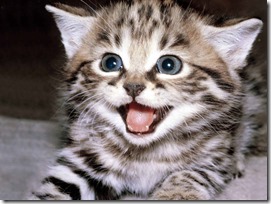 Continue reading