Virgin's "SpaceShipTwo" Crashes During Test Flight In Mojave Desert; One Pilot Dead, The Other With Serious Injuries
—Ace
Terrible news about Virgin Galactic crash. pic.twitter.com/SdYulHpNfr

— Chris (@forewit) October 31, 2014
They're calling the mishap a "serious anomaly." A Fox affiliate, KABC, has helicopter pictures of the rocket glider crashed in the scrub of the Mojave. The pieces of the glider are all within yards of each other, so the ship was intact until it the ground.
Breaking: 1 dead, 1 seriously injured after Virgin Galactic rocket explodes in test flight (AP) pic.twitter.com/xjmYtDGZEW

— Shepard Smith (@ShepNewsTeam) October 31, 2014
One parachute was observed descending towards the earth near the crash. A while ago, someone tweeted:
Seeing reports that one of the two #SpaceShipTwo pilots has died. Cautioning on the accuracy of info from scanner,no official news available

— Spaceflight101 (@SPACEFLIGHT101) October 31, 2014
Shep Smith has just updated to report that one pilot has in fact died, and that the other is injured.
Picture of what appears to be a red parachute on the desert ground is here at KABC 7.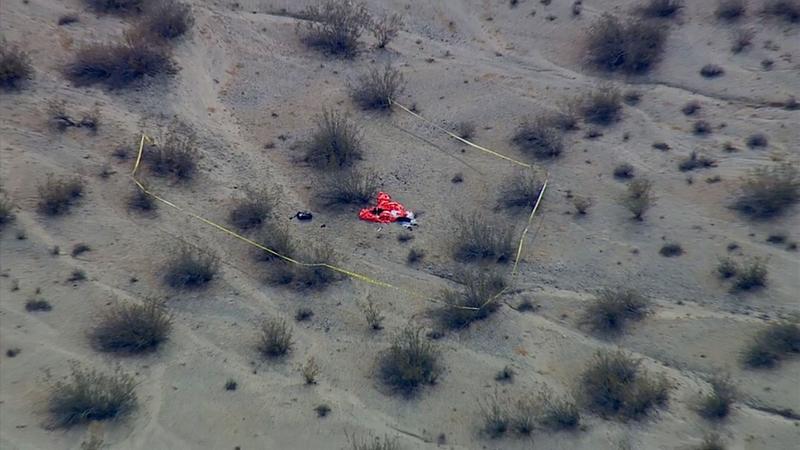 Just updated: the rocket exploded upon ignition. The way the rocket glider works is this: It is ferried up to high altitude (around 50,000 feet) by a plane called "White Knight." White Knight brings the glider up, drops it, and then the glider ignites its own rockets to make it to orbit.
Apparently the rockets exploded upon ignition.
I can't wait 'til Shep starts lecturing us about not panicking.
More: From the Blaze, some video of the crash site.