« Devin Nunes: The GOP Will Call Adam Schiff as Its First Witness at "Impeachment" Hearings
|
Main
|
Media Flip-Flops On Whether Whistleblowers are Sacred and Deserve Anonymity as ABC News Launches Dragnet to Find Who Leaked the Robach Tape »
November 06, 2019
LATimes Agrees: Yeah, Those Mormon Colonizers and Their Children Probably Deserved a South-of-the-Border Social Justice Lynching
Plus, All Signs Point to Epstein Did Not Kill Himself
More:
And more on Epstein: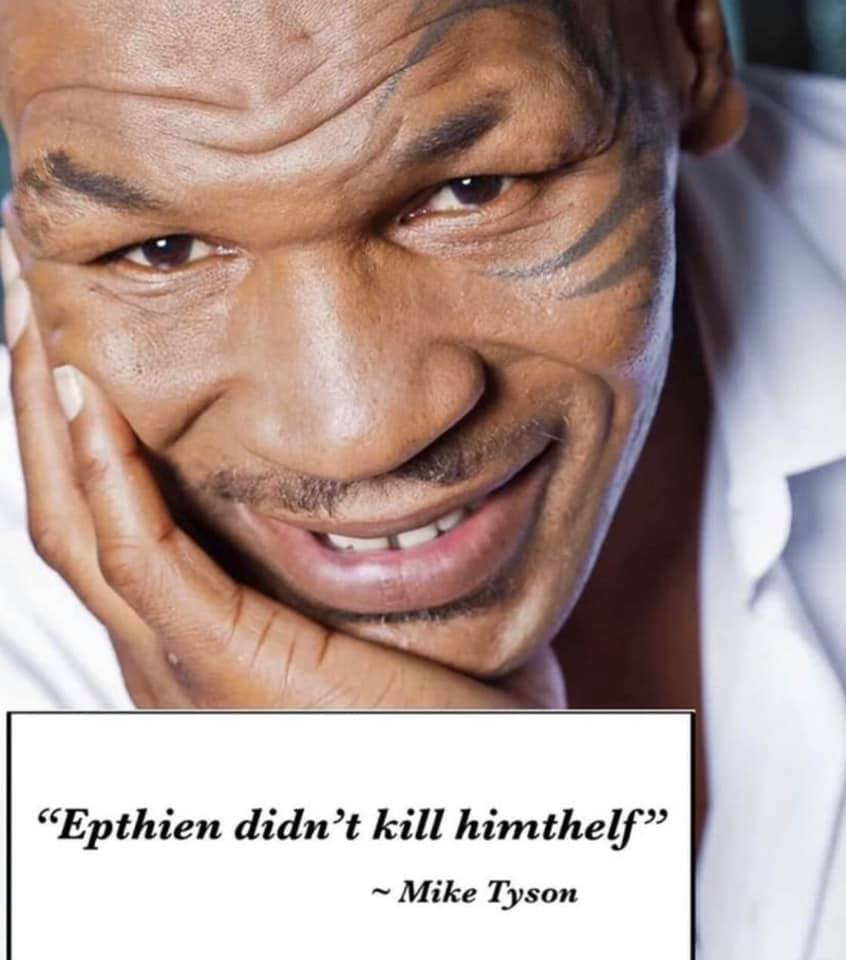 And, at Redstate: The meme has now jumped off of the internet into the real world.
Tim Pool:
He discusses this story from Fox:
"The traditional media surely do not like Project Veritas snooping around into their behind-the-scenes operations, but the Project Veritas videos of Amy Robach's and Jeff Zucker's comments do lend insight to the workings of these news organizations," McCall said. "The news consuming public should ponder the implications that a major broadcast news network spiked what appears to have been a newsworthy development in the Epstein situation."

Cornell Law professor and media critic Williams Jacobson told Fox News that Project Veritas embarrassed CNN with its recent reporting.

"In a better world, CNN would put that aside and cover the ABC News-Harvey Weinstein cover-up story uncovered by Project Veritas. But it's not a better world, and CNN appears more interested in not giving Project Veritas proper credit than in covering media malfeasance," Jacobsen said. "Given CNN's conflicted position, perhaps it should appoint an outside independent journalist to cover the story for it."

NBC and MSNBC have stayed away from the ABC/Epstein story as the network continues to deal with fallout from Pulitzer Prize-winning journalist Ronan Farrow claiming NBC covered for a different alleged sexual predator, the now-disgraced movie mogul Harvey Weinstein. ABC and NBC even had similar corporate statements, both stating that the stories didn't meet network standards.

"News organizations need to stop treating themselves and the journalism profession as sacred cows, and instead, acknowledge that mistakes in news judgments are sometimes made and critically assess the underlying reasons for those mistakes," McCall said.

CBS News, NBC News and MSNBC did not immediately respond when asked why the news wasn't covered.
Video at the link of Mollie Hemingway discussing this, and the reporter's statement that she is convinced that Epstein "was killed."

posted by Ace of Spades at
05:15 PM
|
Access Comments